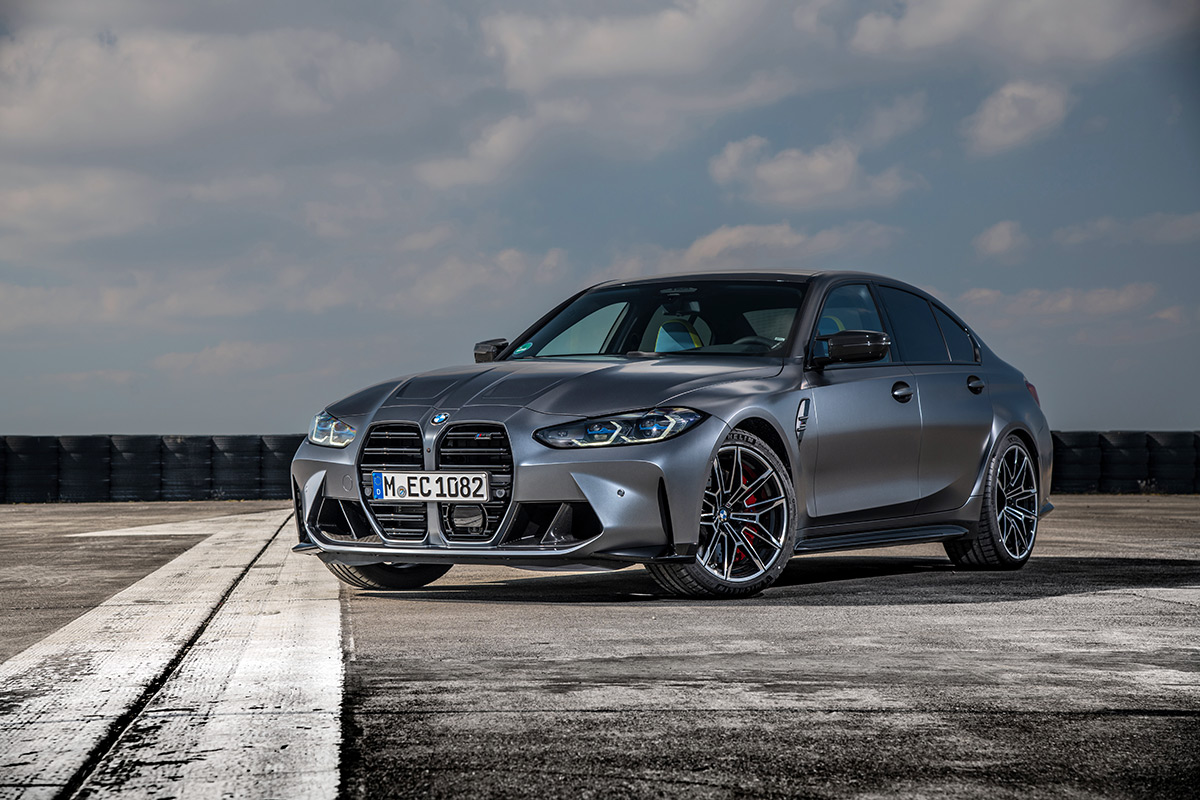 The all-new 2022 BMW M3 Sedan and M4 Coupe have been on sale for a few months now, both in standard (473 HP and 406 lb-ft of torque) and Competition (503 HP and 479 lb-ft of torque) trims. Now BMW is adding a third variant into the mix, and while it may have some purists up in arms, it's really the one you should be most excited for!
I'm talking, of course, about the 2022 BMW M3 Competition xDrive Sedan and 2022 BMW M4 Competition xDrive Coupe, which as their name suggests adds all-wheel drive to the M3 and M4 for the first time ever, helping you to put all 479 lb-ft of torque to the ground without your rear tires going up in smoke.
Now before people start crying foul, understand that M xDrive is optional for Competition models. But having driven the BMW M5 and M8 Competition, which both have all-wheel drive, I'm telling you, AWD is the way to go. There's no better way to get all the power to the ground. I drove the M5 at triple digit speeds on a race track in pouring rain and it was unflappable.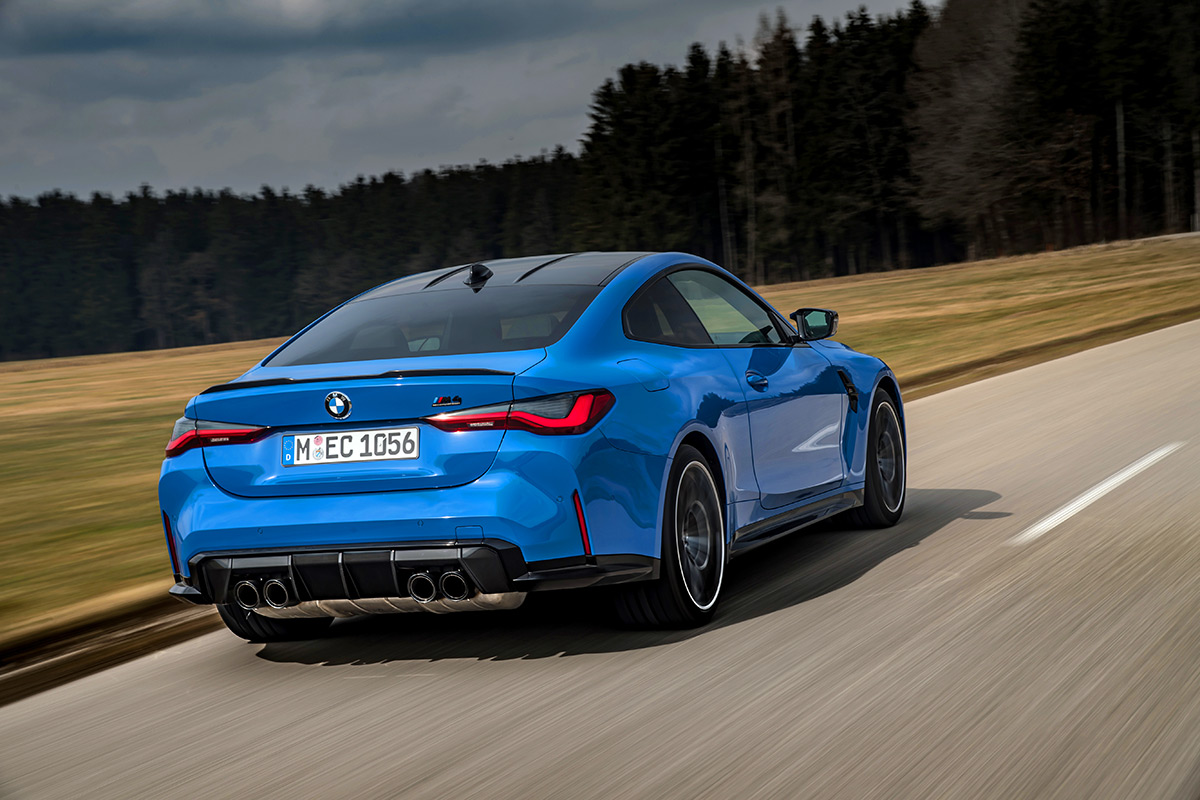 For an additional $4,100 more than the corresponding rear-wheel-drive M3 or M4, you get a car that accelerates faster (0-60mph in 3.4 seconds vs 3.8 seconds). In addition to the quicker sprint, BMW says the xDrive all-wheel drive system improves "traction, handling stability, agility, and dynamism." I don't know about you, but those all sound like good things to me.
During normal driving with the 4WD default setting activated, torque is distributed to the rear axle and is sent to the front wheels only when there is a need for additional traction. Switching to 4WD Sport will send more torque to the rear axle, while 2WD enables a pure rear-wheel-drive experience provided the dynamic stability control is turned off. The AWD system adds 100 pounds to the car's curb weight, but the added performance more than makes up for it.
Overall, I think this makes a ton of sense. In reality, in most driving situations, you won't even be able to tell if it's a RWD car or not. But if you live in a region that gets snow, the car goes from being garaged for 3-4 months out of the year to an all-season driver, rather than having to buy a bloated SUV for the winter months. Sign me up! (Oh wait, I'm poor)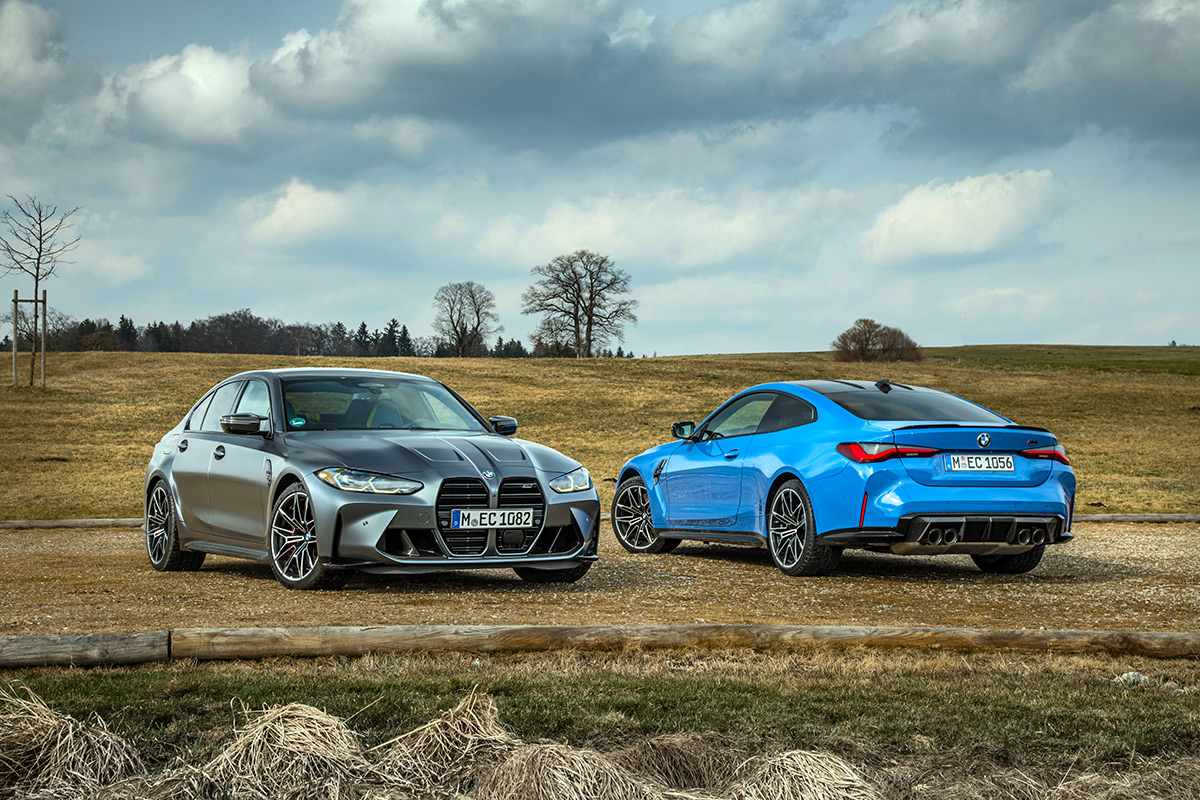 The 2022 BMW M3 Competition xDrive Sedan and M4 Competition xDrive Coupe are set to launch in August 2021, with an MSRP of $76,900 (M3) and $78,800 (M4).
Where do you stand on the BMW M3/M4 xDrive debate?