Chief Hoonigan Ken Block is back with Gymkhana TEN: Ultimate Tire Slaying Tour, and as the name suggests, there is plenty of smoky burnouts to be had, as Ken Block takes viewers on an epic journey to five very unique and different locations with five tricked out vehicles.
That's right. While most Gymkhana videos use only a single car and location, Ken Block decided to "make it the biggest and best" for their 10th anniversary, with an epic 20-minute video that takes us around the world as he gets sideways in a multitude of different wicked rides:
The journey starts in Luleå, Sweden, with Block piloting the current 2018 Ford Fiesta WRC on snow and ice—a first-ever for Block in one of his Gymkhana films. After that the action jumps to Detroit, Michigan, with Block in his 1965 Ford Mustang RTR Hoonicorn V2, decimating his tires with 1,400 horsepower on the streets of the Motor City.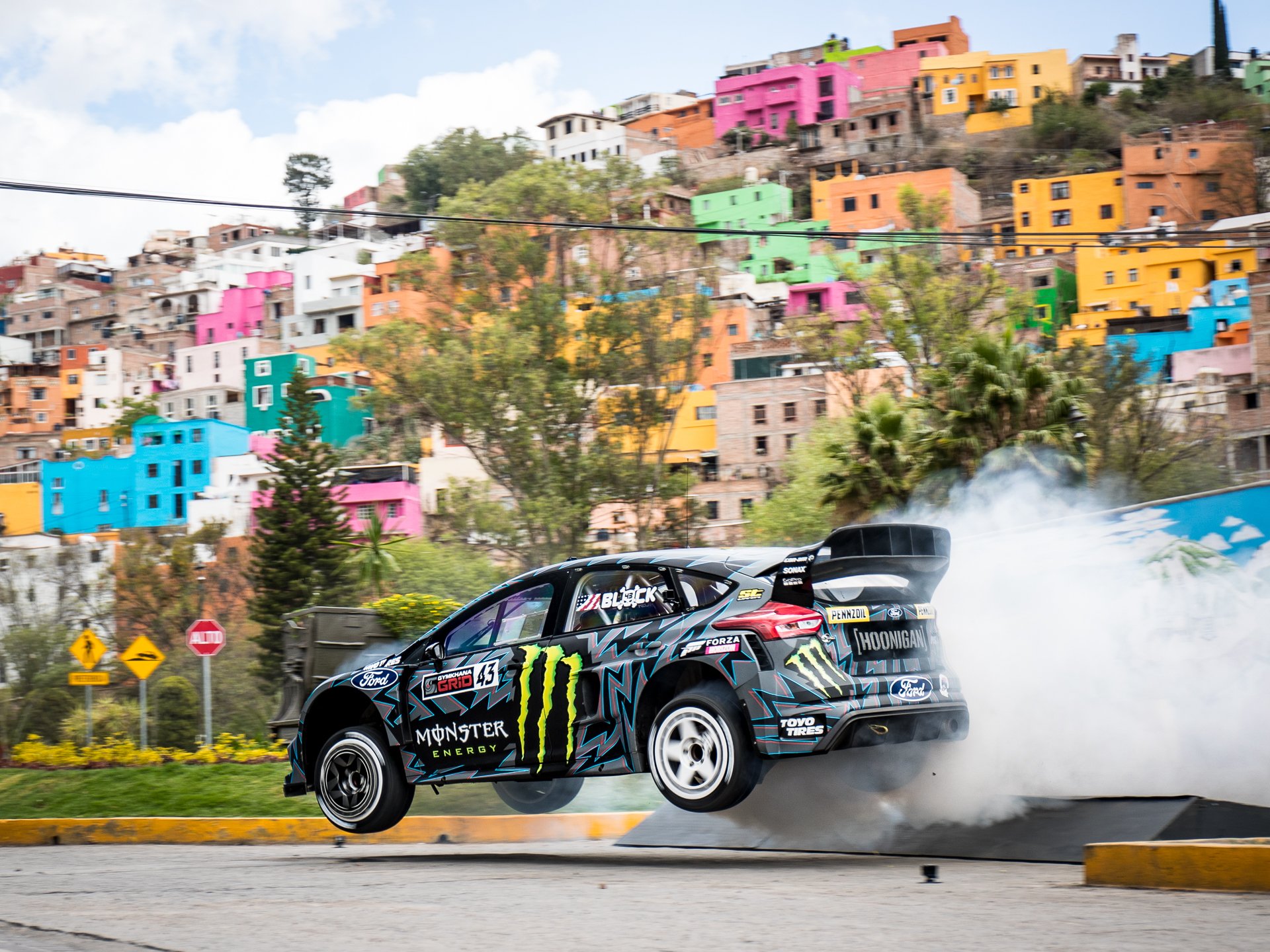 From there viewers are transported to Guanajuato, Mexico, where Block can be seen ripping through the colorful streets and tunnels of a picturesque mountain town in his Ford Focus RS RX rallycross car. After that, things go full-sketch with a jump to Los Angeles, with Ken Block driving his beloved Ford Escort Cosworth Group A car on a mixture of both tires and bare metal wheels, creating massive sprays of sparks.
Finally, viewers are brought to historic Route 66 in Shamrock, Texas (the inspiration for the animated film Cars), for the world debut of Block's all-new 1977 Ford F-150 Hoonitruck in action as he absolutely wreaks havoc upon the small Texas town.
This might just be Ken Block's most ambitious Gymkhana video yet, and you'll be on the edge of your seat throughout it all. So sit back, relax, and get ready for some serious tire slaying!
Which Gymkhana video is your favorite?