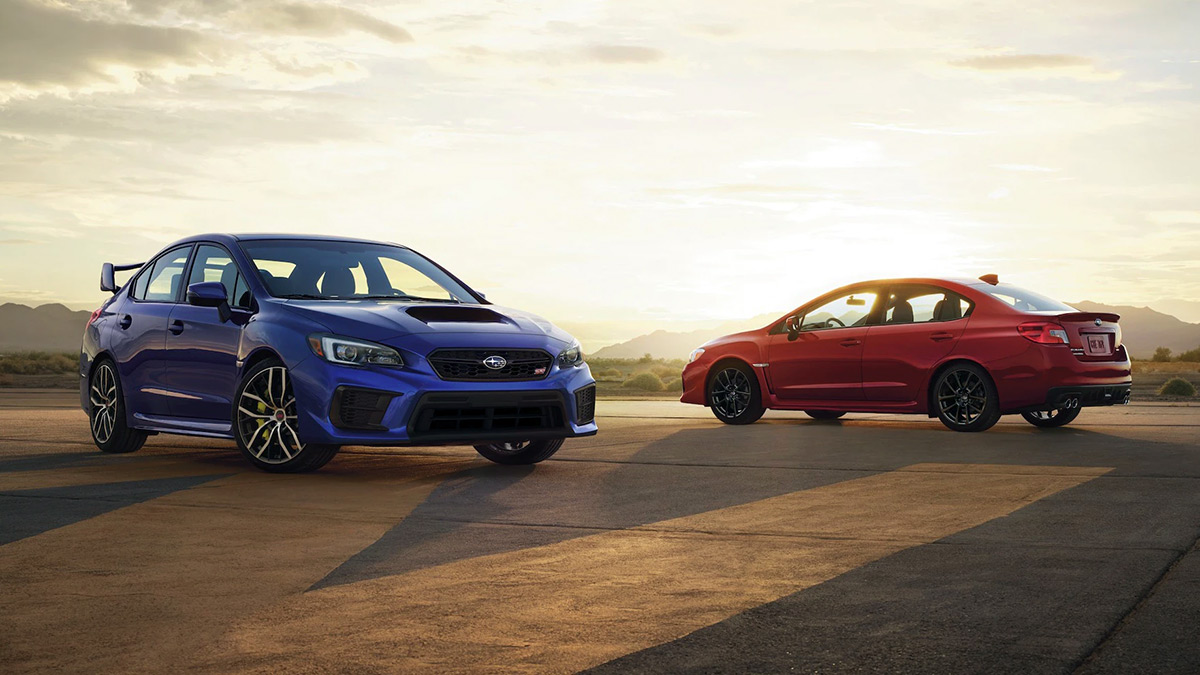 While the all-new Subaru WRX has received its fair share of abuse over its styling and ho-hum performance numbers, many die-hard fans were hoping that the upcoming STI would address those issues, and hopefully offer a considerable power bump over the 305HP that the car has had since 2004.
But today we learned that the new WRX isn't getting a high-performance STI variant at all, with Subaru releasing the following statement:
As the automotive marketplace continues to move towards electrification, Subaru is focused on how our future sports and performance cars should evolve to meet the needs of the changing marketplace and the regulations and requirements for greenhouse gasses, zero emissions vehicles, and Corporate Average Fuel Economy (CAFÉ).
As part of that effort, Subaru Corporation is exploring opportunities for the next generation Subaru WRX STI, including electrification. In the meantime, a next generation internal combustion engine WRX STI will not be produced based upon the new WRX platform.
The Subaru WRX STI and the STI brand represent the zenith of Subaru's performance vehicles exemplifying Subaru's unique DNA and rally heritage. As we look to the future, we also look forward to incorporating the essence of STI into our next generation of vehicles.
I'm honestly not sure that there's a market for a hybrid or all-electric STI, even if the tech could deliver even more performance than the current models do. After all, is it even a Subaru if it doesn't have that distinct Boxer rumble that turns heads everywhere you go?
As a former WRX owner for 10+ years, I've been troubled with the direction that Subaru has taken their iconic rally car, first in 2015, and then again with this current generation (which is just UGLY). Now with the STI bowing out for the foreseeable future, I wonder if this is the end of the line for the WRX/STI, as the brand focuses on its core audience and its move to electrification. Only time will tell..