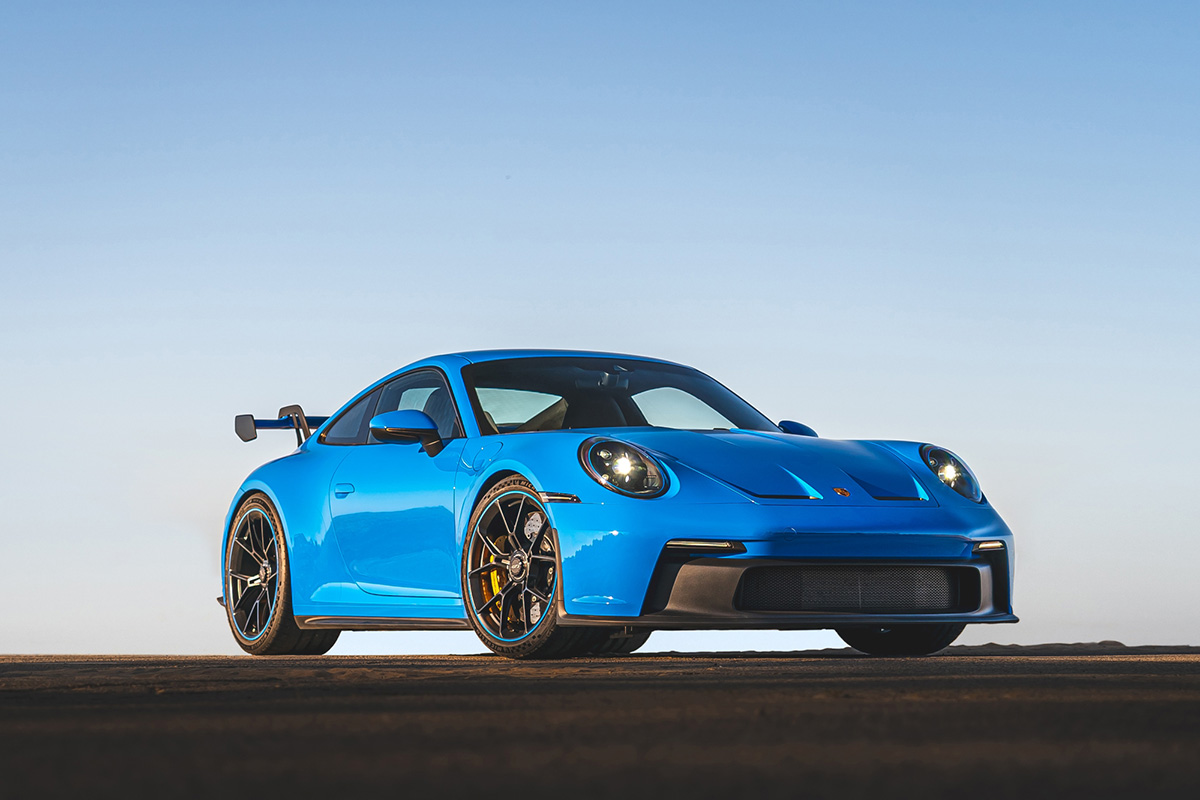 Back in February, we introduced you to the all-new 2022 Porsche 911 GT3, and at the time we weren't sure how much the track-oriented 911 would set you back, as Porsche hadn't released pricing information yet, and I suspected that it would be priced between $150,000-175,000.
While I was hopeful that the new GT3 would come in closer to the price of the outgoing 991.2 GT3 (which was priced at $143,600), the 2022 Porsche 911 GT3 enjoys a nearly $20,000 price hike, clocking in at $161,100 (plus $1,350 delivery, processing & handling fee). I guess it's true what they say, "Speed costs money, how fast do you want to go?"
You can read our previous post about the 911 GT3 to find out what makes the GT3 so special. In a nutshell, it sports a naturally aspirated 4.0-liter, six-cylinder boxer engine that puts out 502 horsepower and 346 lb-ft of torque, and revs to 9,000 rpm, and it's designed for ripping around the track, compared to the 911 Turbo, which is just designed to go really fast (not that the GT3 isn't fast in its own right).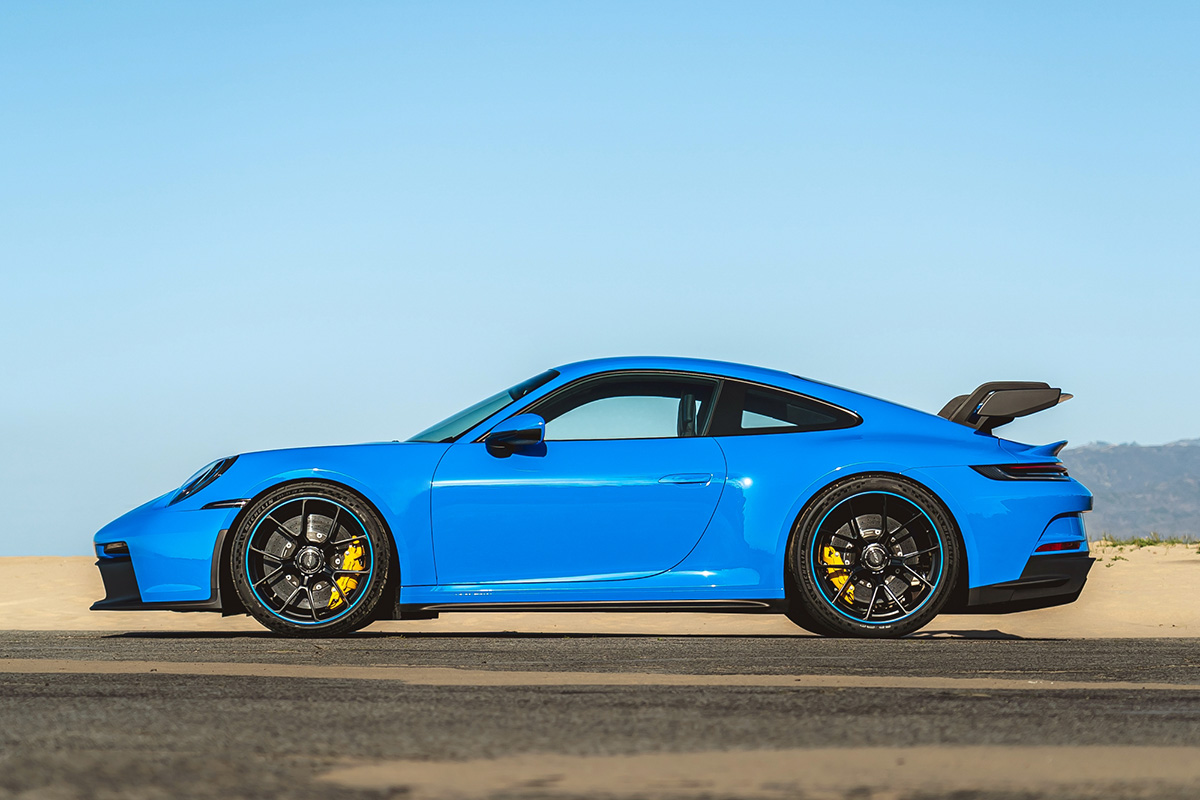 All 911 models will see an expansion of connected services as the result of adopting the latest generation of Porsche Communication Management, accessed through a 10.9″ touchscreen display, combining navigation, entertainment, comfort and communications systems. The new PCM, which is based on the operating concept first introduced in the Porsche Taycan, offers a simplified interface that is similarly flexible in layout and personalization.
Porsche is also focused on premium connected services, including Voice Pilot w/ natural language understanding activated using "Hey Porsche," Navigation Plus including real time traffic information and online map updates, Calendar, and Radio Plus. All of these features have a free trial period of three years included with the car. Wireless and wired Apple CarPlay continue to be included and will be rolled into the trial period.
Android users will be happy to hear that Android Auto will also now be available. SiriusXM with 360L will also come as standard with a 3-month trial subscription, expanding the range of available channels. As with the Taycan, the new PCM also adds direct integration of Apple Music and Apple Podcasts, subject to a separate subscription with Apple.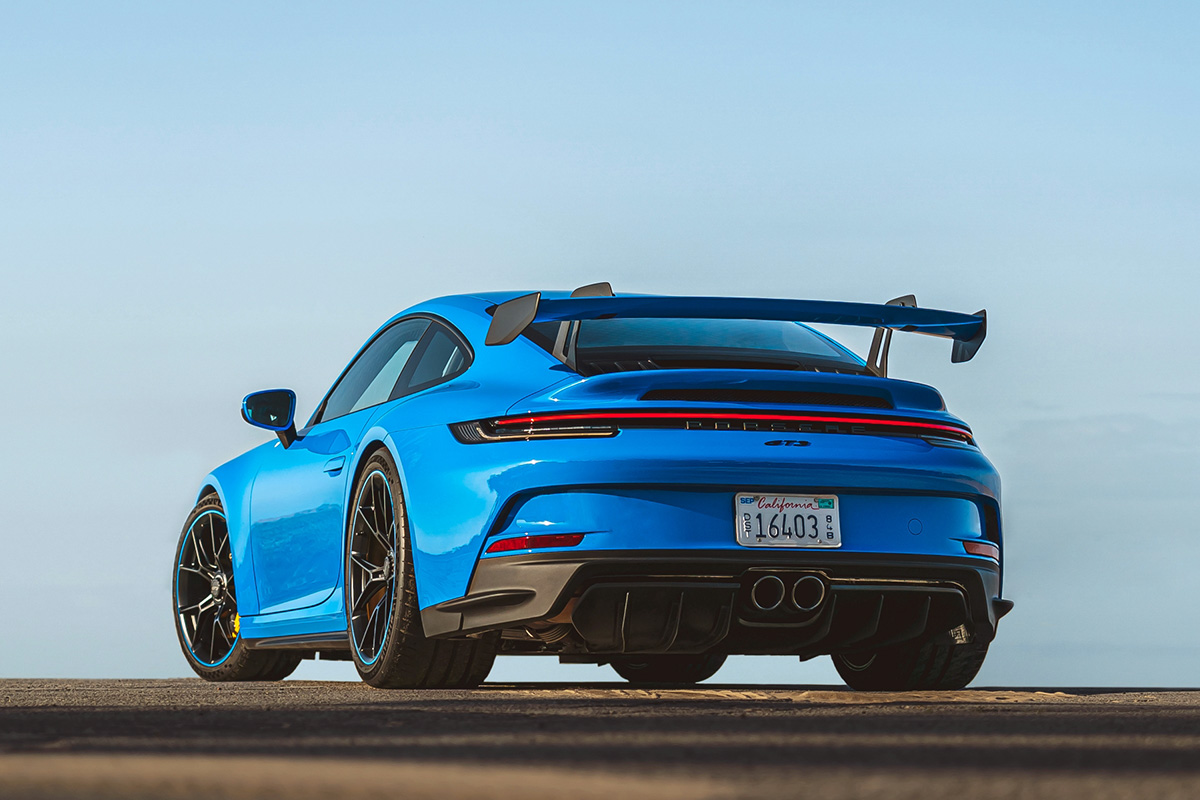 In addition to the new touchscreen interface, 911 Carrera, Targa and Turbo models fitted with PDK can be equipped with optional Remote ParkAssist, which allows users standing outside to pull an equipped vehicle in or out of parking spaces using their smartphone. This option will come bundled with Active Parking Support that can be triggered inside the vehicle via the new PCM and a new 3D Surround View as well as Rear Cross Traffic Alert with Lane Change Assist.
The following chart shows you the price breakdown for each 2022 Porsche 911 model:
911 Model
MSRP
911 Carrera
$101,200
911 Carrera Cabriolet
$114,000
911 Carrera 4
$108,500
911 Carrera 4 Cabriolet
$121,300
911 Carrera S
$117,100
911 Carrera S Cabriolet
$129,900
911 Carrera 4S
$124,400
911 Carrera 4S Cabriolet
$137,200
911 Targa 4
$121,300
911 Targa 4S
$137,200
911 GT3
$161,100
911 Turbo
$174,300
911 Turbo Cabriolet
$187,100
911 Turbo S
$207,000
911 Turbo S Cabriolet
$219,800
As you can see, there's a Porsche 911 model for every need/budget, and the GT3 slots into the lineup rather nicely. The 2022 Porsche 911 GT3 is now available for customers to configure and order, with cars expected to arrive at dealerships by Fall 2021.