Strap in for the ride of your life and watch as drifting champion Vaughn Gittin Jr. takes to the legendary Nürburgring in his 900-horsepower Mustang RTR. Not to set a new lap record, but to become the first person to drift the 12.9-mile track in it's entirety!
"The Nordschleife is one of the most iconic track in the world and I have been in love with the danger and folklore of the famous Green Hell at the Nürburgring since I can remember," said Gittin Jr. "I finally went there in 2013 and it was then that I made a promise to myself that one day I would return to drift it in its entirety. Drifting the Nürburgring represents the ultimate challenge to me: it is something that many questioned whether it would be possible and whether the car and driver could do it and come out in one piece. Something inside of me had to take this on to find out."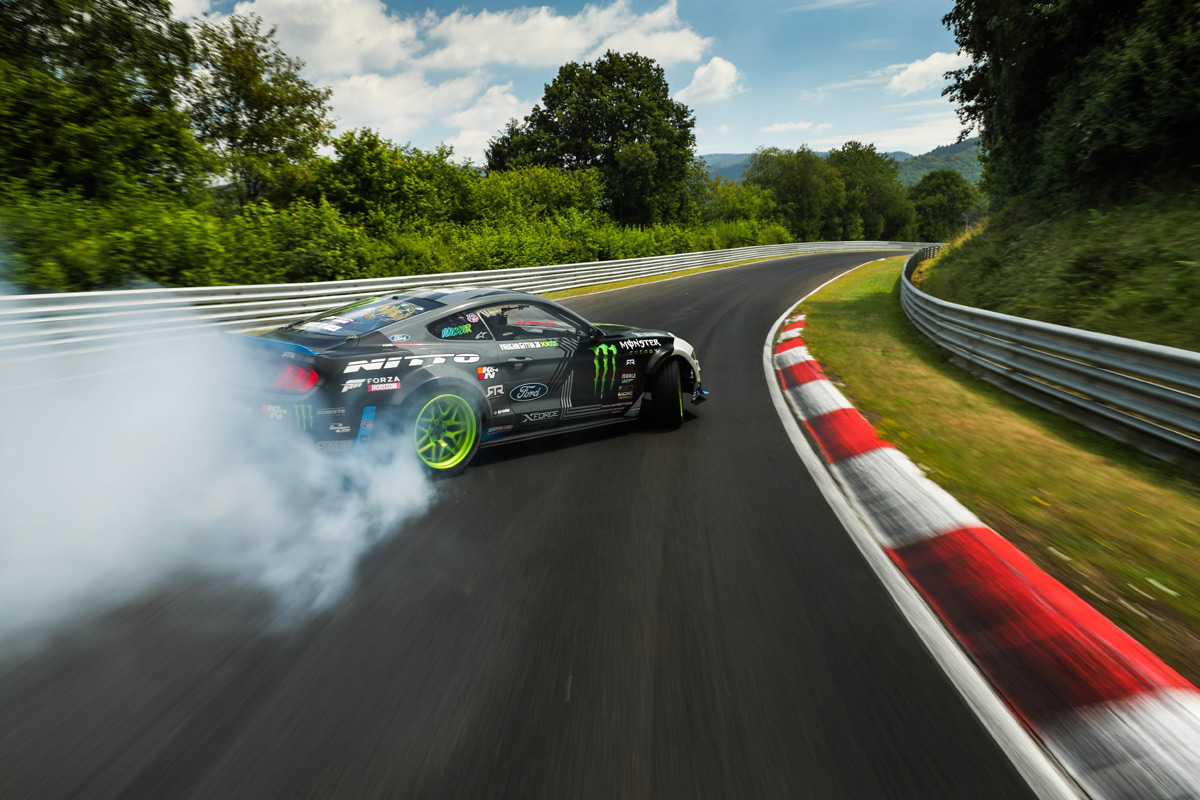 Vaughn Gittin Jr. tried to tackle the Nordschleife last fall, but the unforgiving weather made it impossible. Improvising, he took a brand new Ford Raptor for a "hot lap", and the resulting video racked up millions of views. Gittin Jr. made a promise to return and drift in the proper manner and this video (the first of four videos to be released) is the result.
Gittin Jr.'s trusty steed is a specially prepared Ford Mustang RTR that uses a Vortech JT trim supercharger that's capable of 700-900 horsepower and a PPG Performance 6-speed sequential gearbox to row through the gears of the tight and technical course. Road-legal Nitto NT555 G2 tires, SCT Performance GTX tune and XForce Exhaust made the magic happen as he was shredding tires and performing automotive acrobatics. Frankly, it's pretty impressive that the rear tires were able to stand up to 12 miles of torture like that!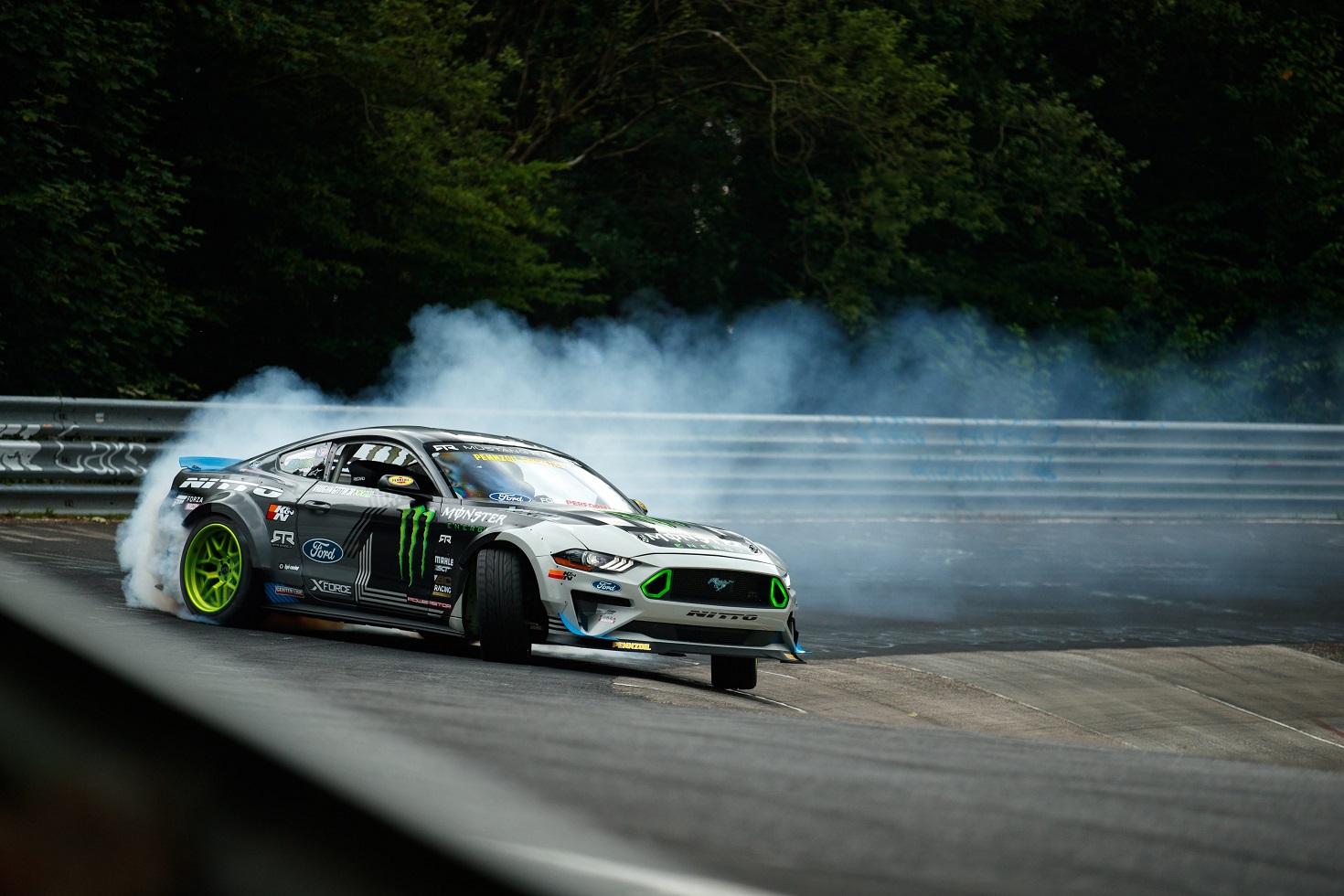 Despite the fact that Vaughn was way out of his comfort zone ("I did not know the Green Hell nearly as well as I thought I did"), as you can see here, he took to the legendary circuit and conquered it, showcasing his precision driving and legendary car control.
Congrats to Vaughn Gittin Jr. on a job well done and becoming the #DriftKingoftheRing!