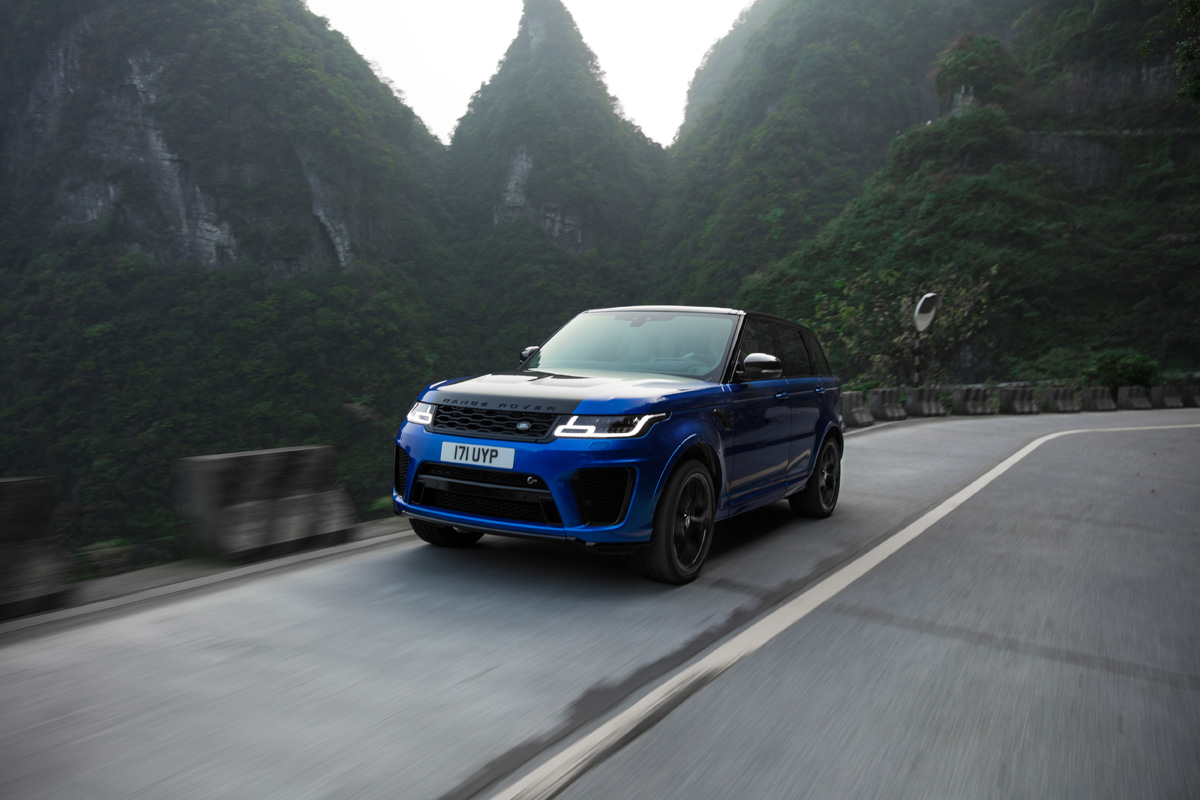 The Range Rover Sport SVR is one of the fastest SUVs available, with a supercharged V8 engine that puts out 575 horsepower. 0-60 happens in a scant 4.3 seconds, on it's way to a top speed of 174 mph.
To demonstrate just what a beast the Range Rover Sport SVR is, they took the fire-breathing SUV to the world-famous Tianmen Road in China, which consists of 99 turns. A Ferrari 458 Italia completed the run in 10 minutes and 31 seconds. Land Rover believed they could do better.
So they strapped Panasonic Jaguar Racing driver Ho-Pin Tung into the driver's seat and set him loose on the course.
"I am used to high speed racing, but these 99 turns were something unique. Maintaining concentration was the biggest challenge as the road twists and turns constantly, with huge drop-offs to the side. The consequences of getting it wrong would have been really serious so I focused on establishing a rhythm and the Range Rover Sport SVR made this easy – it may be an SUV but it has the performance and agility of a supercar and can take you to places a supercar can only dream of."
As you can see in the video above, the Range Rover Sport SVR set a new unofficial record of 9 minutes 51 seconds for the 11.3km ascent at an average speed of 42.8 mph, beating the previous best by nearly 40 seconds. Now that's impressive!
It's crazy to think that an SUV can outperform a supercar, especially on a road as technical as this. But seeing is believing.