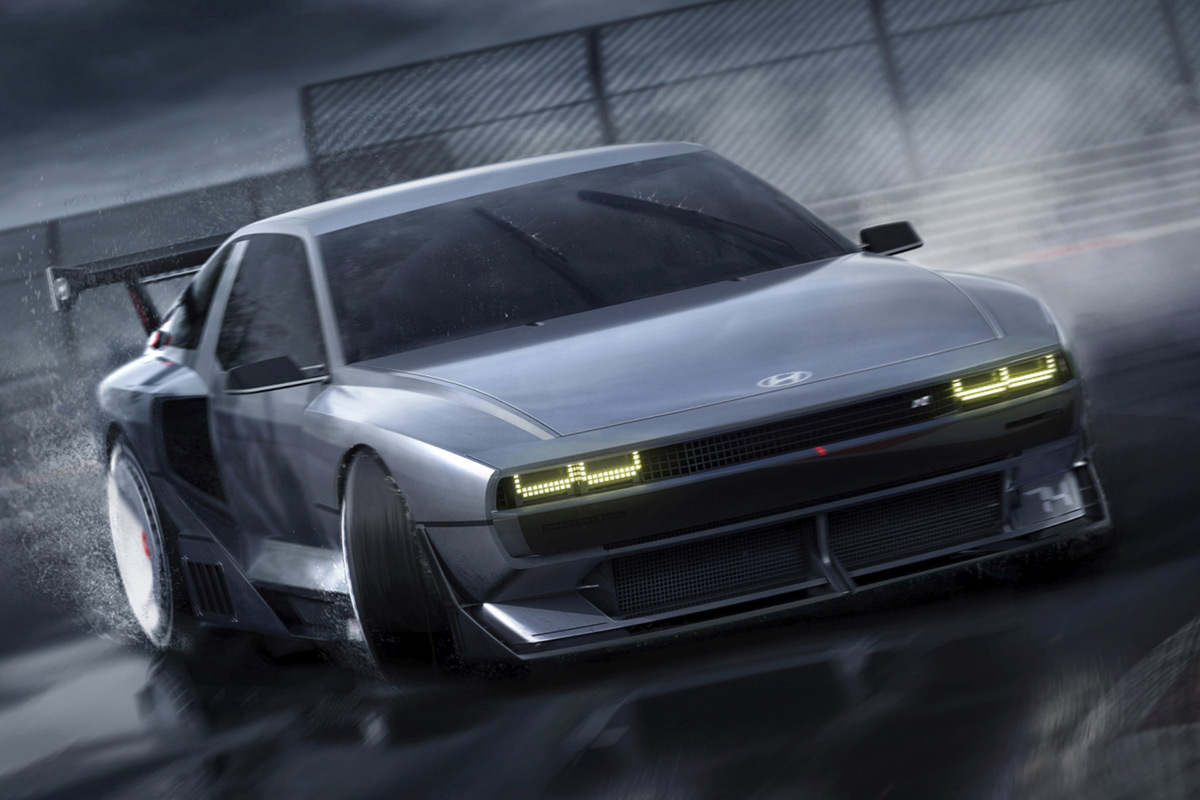 Feast your eyes on the Hyundai N Vision 74 concept, a high-performance hydrogen fuel cell hybrid rolling lab that looks like it drove straight off the set of RoboCop. The N Vision 74 is inspired by both technology and design, rooted in N's sustainable vision announced in 2015 and Hyundai's passion for high performance since 1974.
In terms of design, N Vision 74 pays an homage to Hyundai's Pony Coupe concept from 1974, which was developed by the legendary car designer Giorgetto Giugiaro. The concept was then built into prototypes for Hyundai's first production sports car. Although it could not reach production in the end, the daring attitude set the tone for the entire company.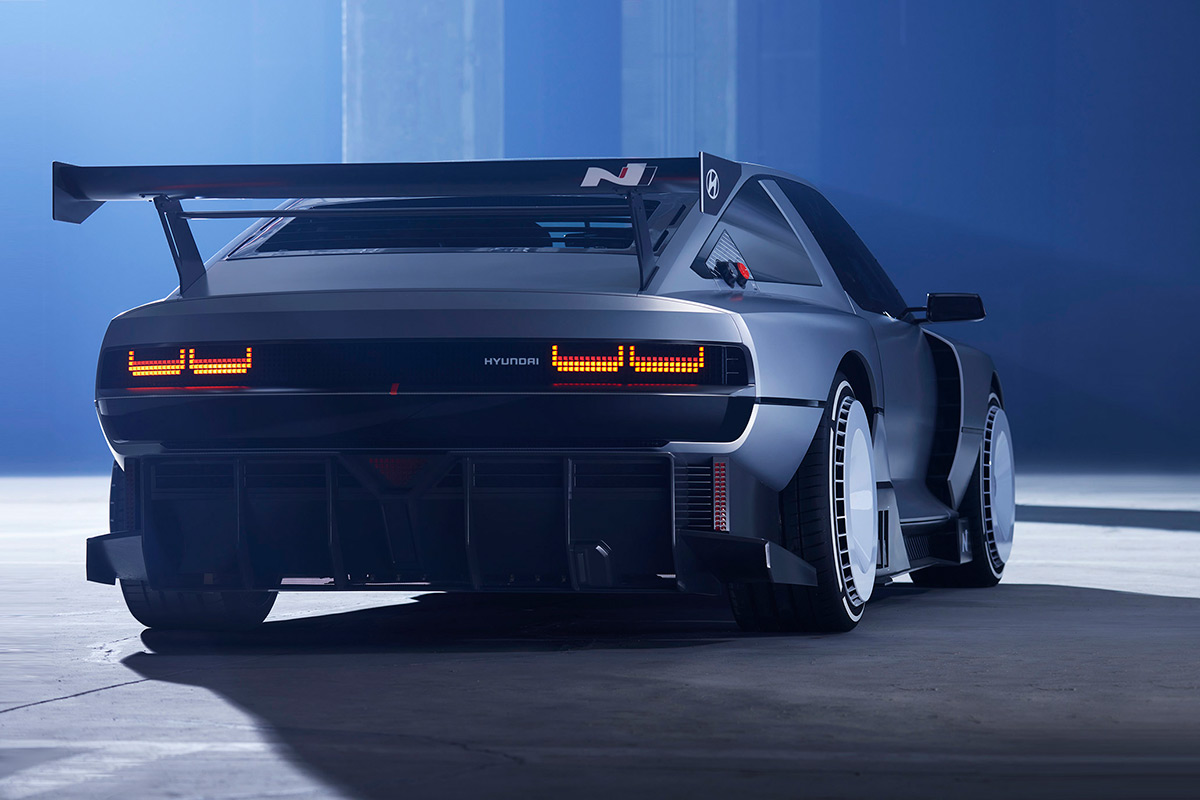 The N Vision 74 inherited the pure surface, the dynamic proportioned profile and the unique B pillar from the 1974 Pony Coupe concept. Hyundai's design heritage meets the electrification era with high performance to shape N Vision 74. In addition, Parametric Pixel lighting provides a futuristic flourish.
"N Vision 74's future-oriented design reflects the respect and appreciation we have for the dedication and passion that went into the Pony Coupe concept," said SangYup Lee, Executive Vice President and Head of Hyundai Design Center.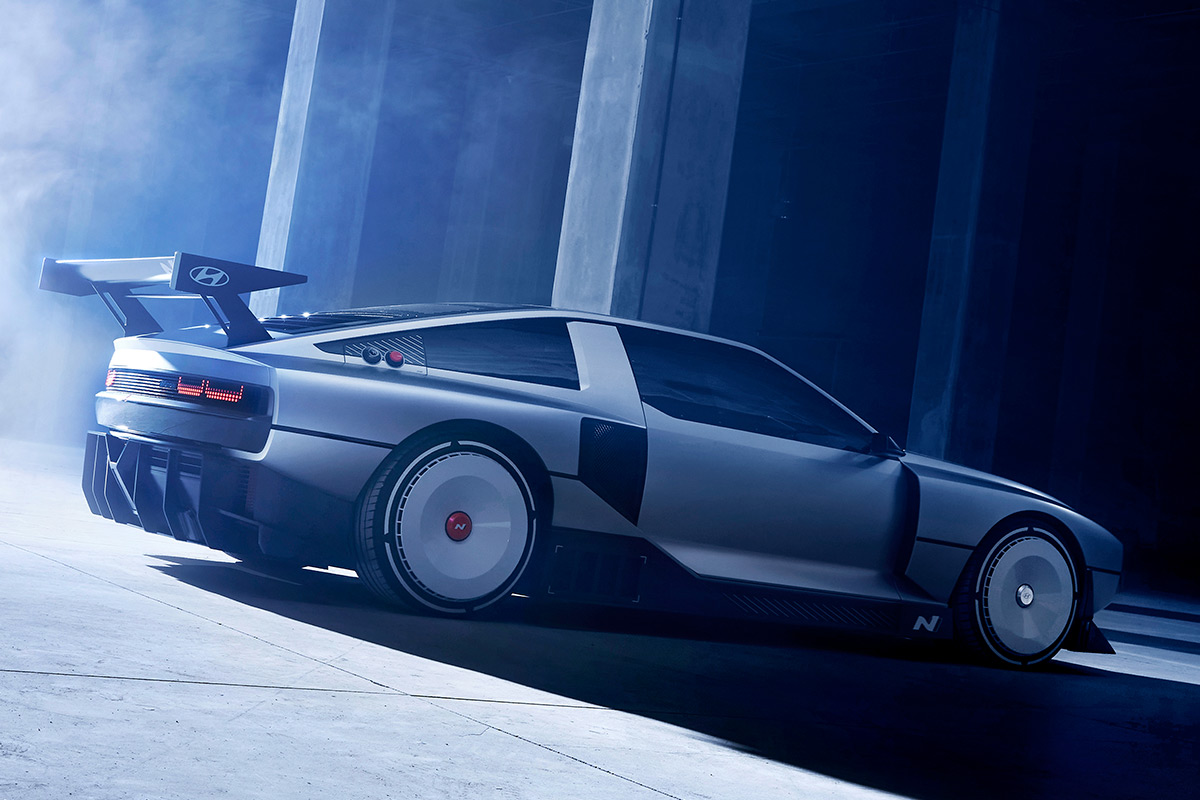 N Vision 74 elevates the daring attitude of the Pony Coupe concept into a future Hyundai design, while reinterpreting the interior as an entertaining space without losing the pure architecture of the Pony Coupe concept. It is equipped with a driver-centric cockpit with a blend of heritage elements and modern design, such as digital cluster and analogue buttons.
Measuring 195-inches long, 78.5-inches wide and 52.4-inches tall on a 114.4-inch wheelbase, it is the first high-performance rolling lab built on the most advanced hydrogen fuel cell system that Hyundai N has ever created. But this is not the first time for N to deal with fuel cell technology. N Vision 74 is also inspired by the concept car Hyundai N 2025 Vision Gran Turismo, which was unveiled in 2015 with the launch of N brand to envision the future of hydrogen-based high performance.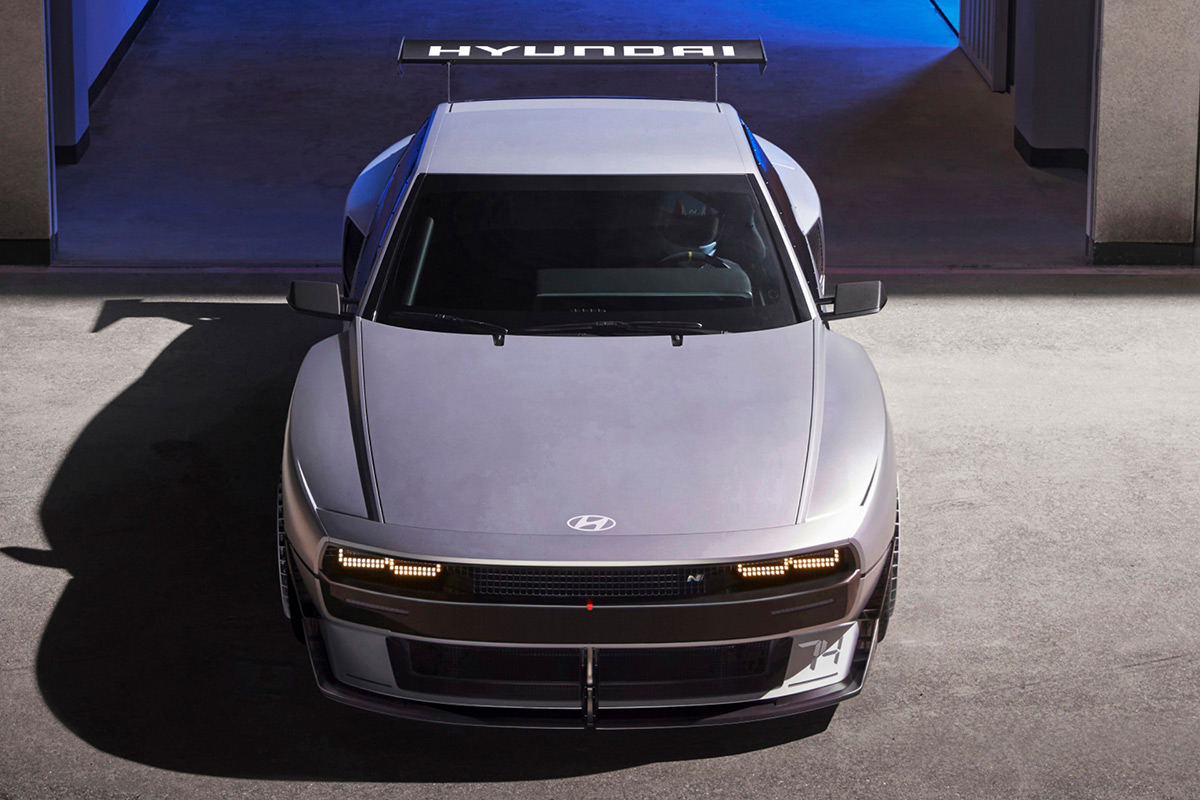 Just seven years later, Hyundai N is introducing N Vision 74, setting its sights even further by realizing its passion for 'fun to drive' and imagination. Hyundai's engineers developed a hybrid structure of a battery-electric in combination with an FCEV system, which is placed in an all-new layout. By having fuel cell system and battery-electric powering the N Vision 74 together, the cooling efficiency is improved, while the 2 different power sources can be used depending on different driving conditions.
This fine-tuned logic system enables better torque vectoring by twin motors on the rear, allowing a precise and responsive cornering (and drifting) experience. Moreover, N Vision 74 explores the balance between the performance and cooling with a three-channel cooling system.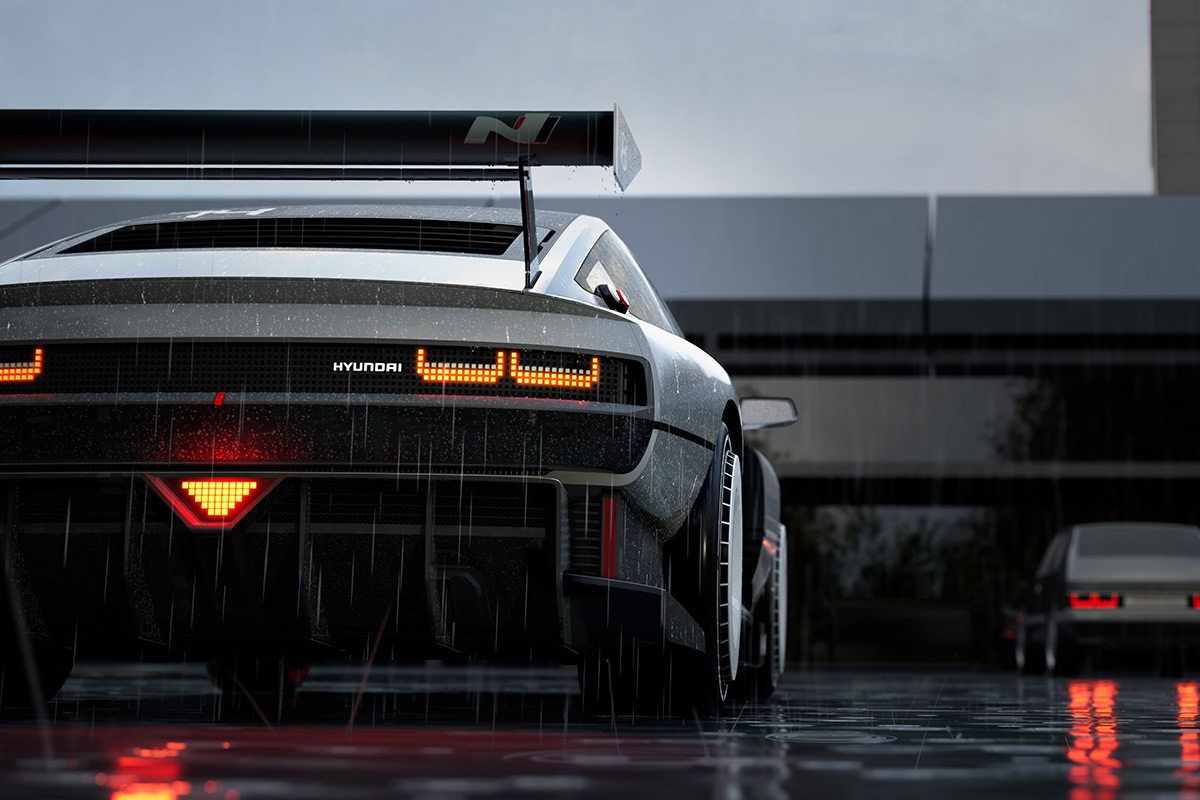 The high-performance technology is fully integrated into the design to fulfil the FCEV's heat management requirements. With such functional aesthetics, N Vision 74 explores the balance between state-of-the-art-technology and iconic design. Along with long-range and fast refueling capabilities, N Vision 74 guarantees driving fun with a sustainable power source via the application of cutting-edge technologies.
With 670 horsepower and 664 lb-ft of torque, the N Vision 74 should be able to rocket from 0-60mph in four seconds and hit a top speed of 155mph. That hydrogen fuel tank can be refilled in about five minutes and the 62.4 kWh battery pack is capable of 800V fast-charging. Put those two things together, and you get a range of about 373 miles. Of course, driven hard you are not going to get nearly that kind of range. But impressive, nonetheless.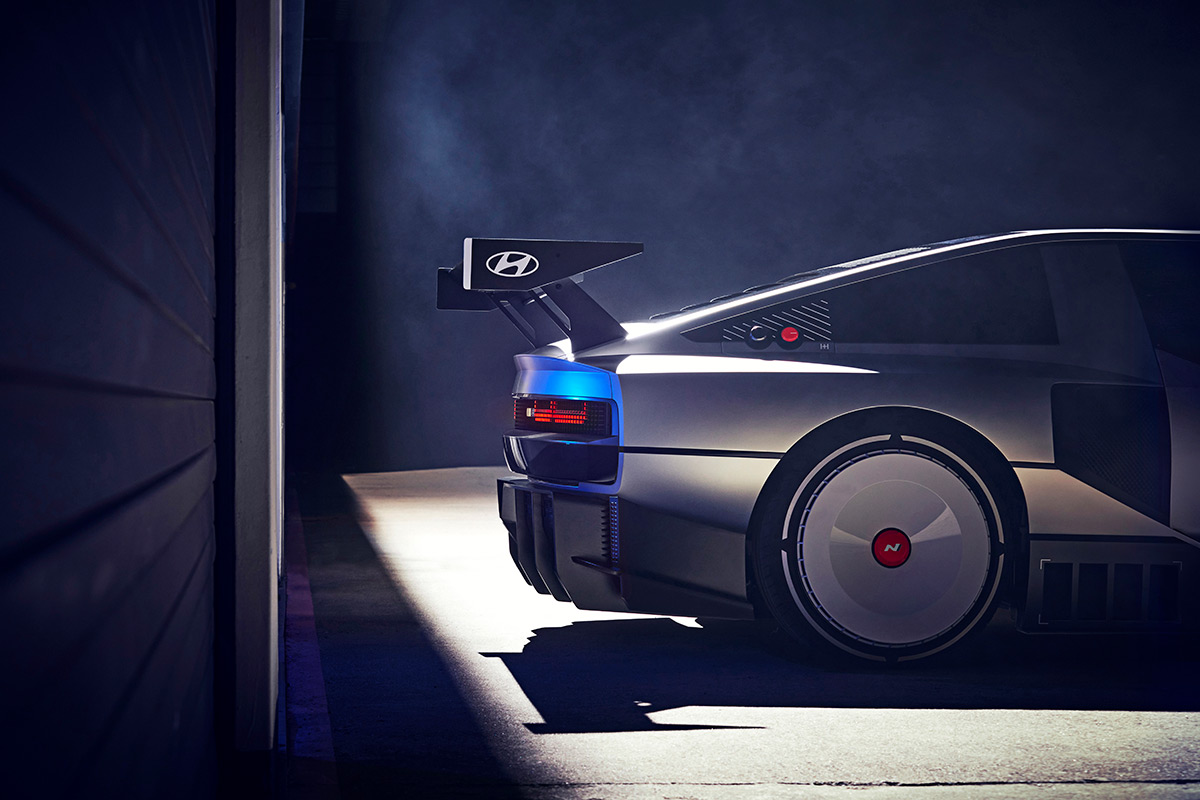 Hyundai is being coy about the N Vision 74's future, saying only that its underlying technology could be used in a future vehicle and that this car as it sits is "not confirmed for commercial production." Given the current state of hydrogen refueling worldwide, and how everyone's focused on electrification right now, that's really not a big surprise.
That said, maybe given how strongly the N Vision 74 has been received, we'll see an EV version of this come to production in the future. If so, and if it's not watered down, I'd be the first one in line for one. Fingers crossed! 🤞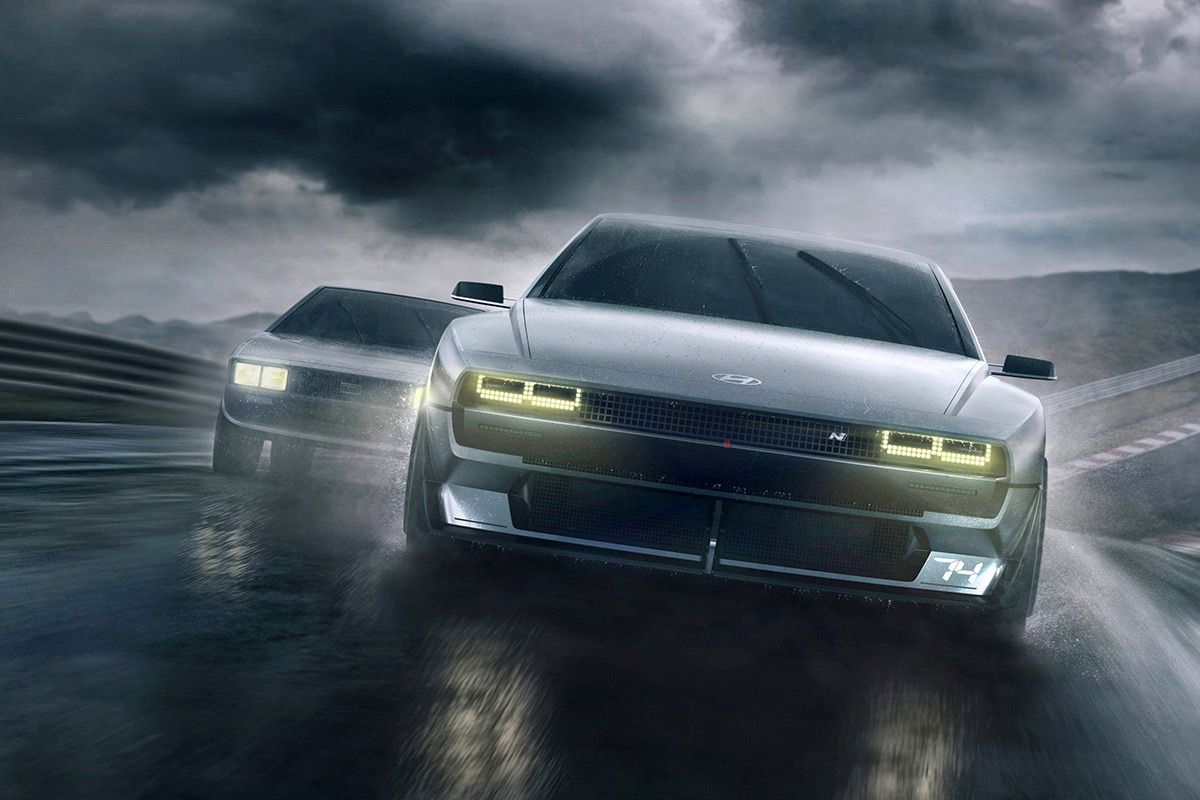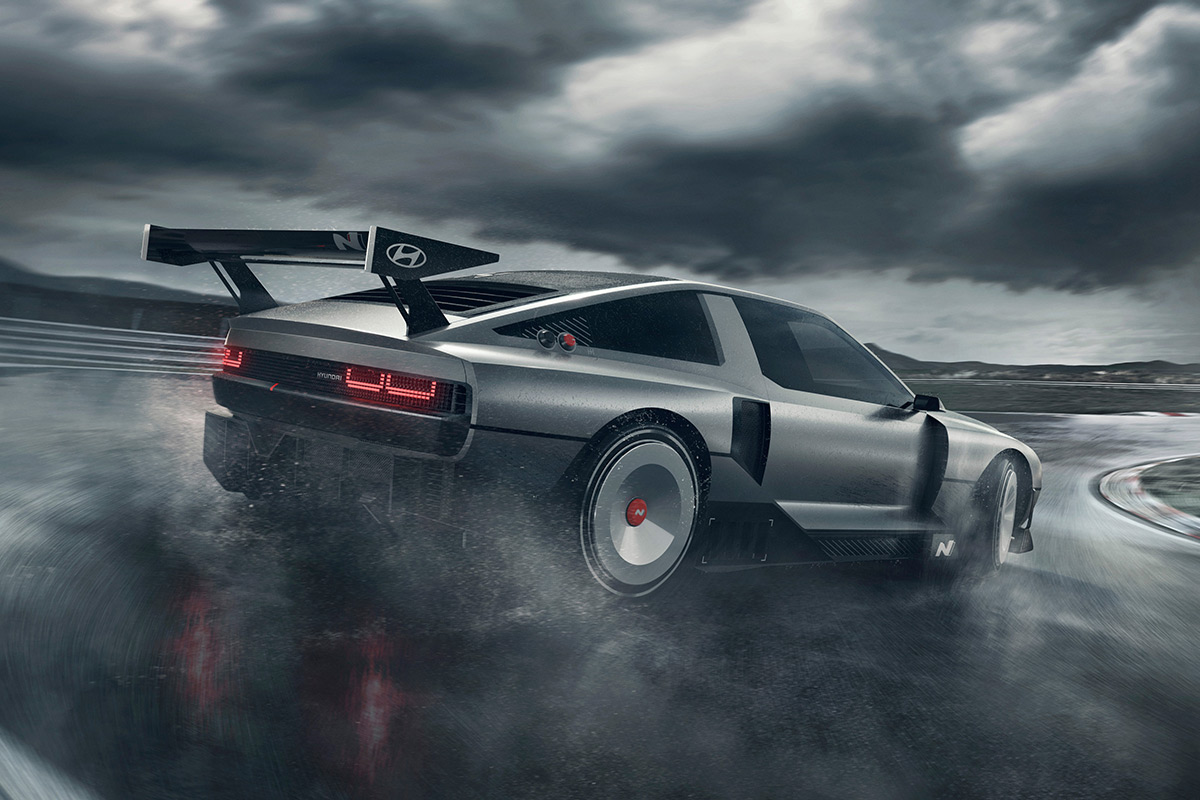 The Hyundai N Vision 74 looks pretty awesome, right?