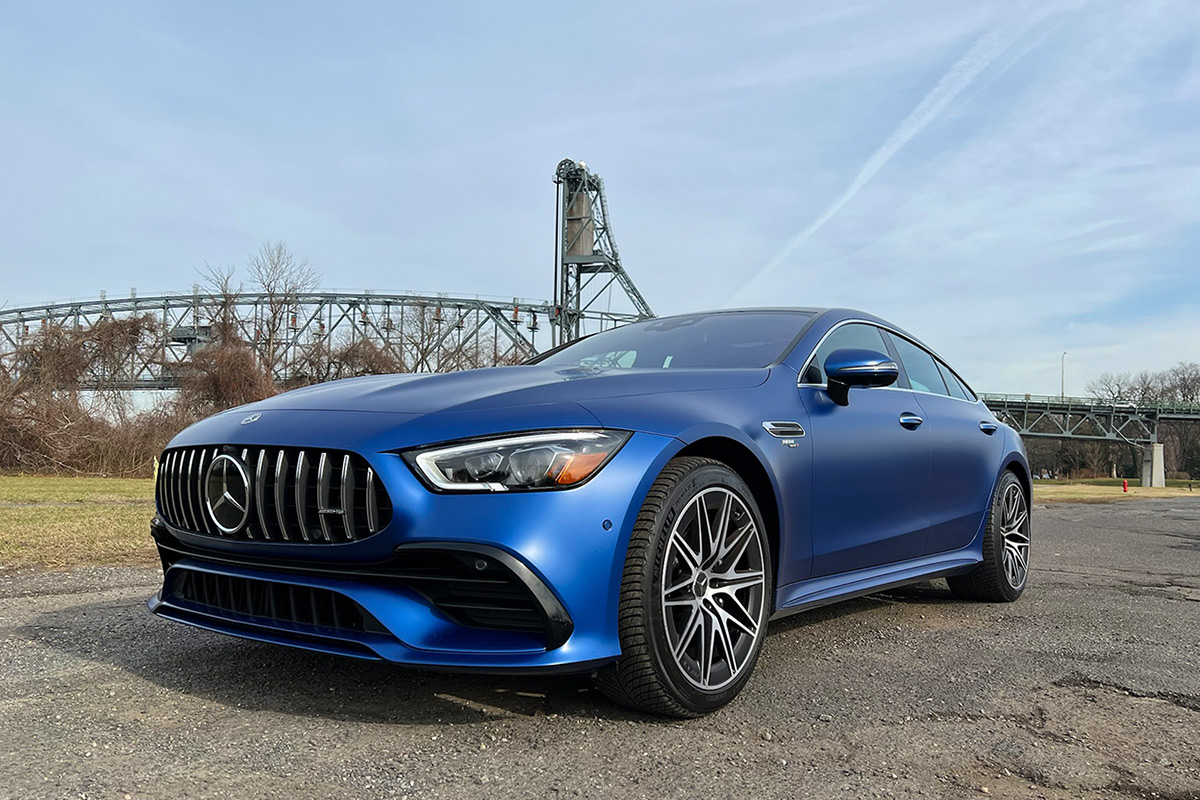 There comes a time in every man's life when he is forced to give up his treasured sports car for something more practical, because he's got kids now and needs something bigger to haul the children, strollers, luggage, and more. So the canyon carver gets replaced by a boring SUV, or even worse a minivan, because #DadLife.
With that said, there are still some fun SUVs available that offer a decent compromise of performance and utility for those Dads who still have the need for speed. We've driven some of Mercedes-AMG's SUVs, and they're an absolute riot to drive, delivering blistering acceleration, with solid handling (for an SUV), and making all the right exhaust sounds.
Buuuuuuut, at the end of the day, they are still SUVs, and all the engineering in the world can't hide that fact. Dive into a tight corner, and you'll feel the weight and the high center of gravity of the truck as it starts leaning to the side, begging you to let off the throttle. So what's an enthusiast to do? Enter the 2022 Mercedes-AMG GT 53 4-Door Coupe.
The Mercedes-AMG GT 53 4-Door Coupe is basically a Mercedes-AMG GT sports car with room for the whole family, with four doors and rear seating that was more than comfortable enough for this 6'2″ person. Add in the safety of 4MATIC+ all-wheel drive, along with a host of luxury and convenience features, and it becomes a much easier prospect to sell the wife on.
But don't let its practicality fool you, as this car is an undercover beast. Under the hood lies a turbocharged and mild-hybrid-assisted 3.0-liter inline-six that puts out 429 horsepower and 384 lb-ft of torque, with a nice fat torque curve. With standard AWD and an AMG-specific nine-speed automatic transmission, this sucker launches HARD, rocketing you from 0 to 60 mph in just 4.1 seconds. You'll never be late for Jimmy's soccer practice again!
Handling is another strong suit of the GT 53, with its sport-tuned suspension delivering flat, responsive cornering and sports-car levels of grip, while still offering a comfortable ride. You'd expect a bone jarring ride from a high-performance vehicle like this, but that's not the case at all. It's also fairy quiet inside (unless you have the exhaust in performance mode), making for a nice long-distance cruiser.
Click here to read the rest of my review of the 2022 Mercedes-AMG GT 53 4-Door Coupe.