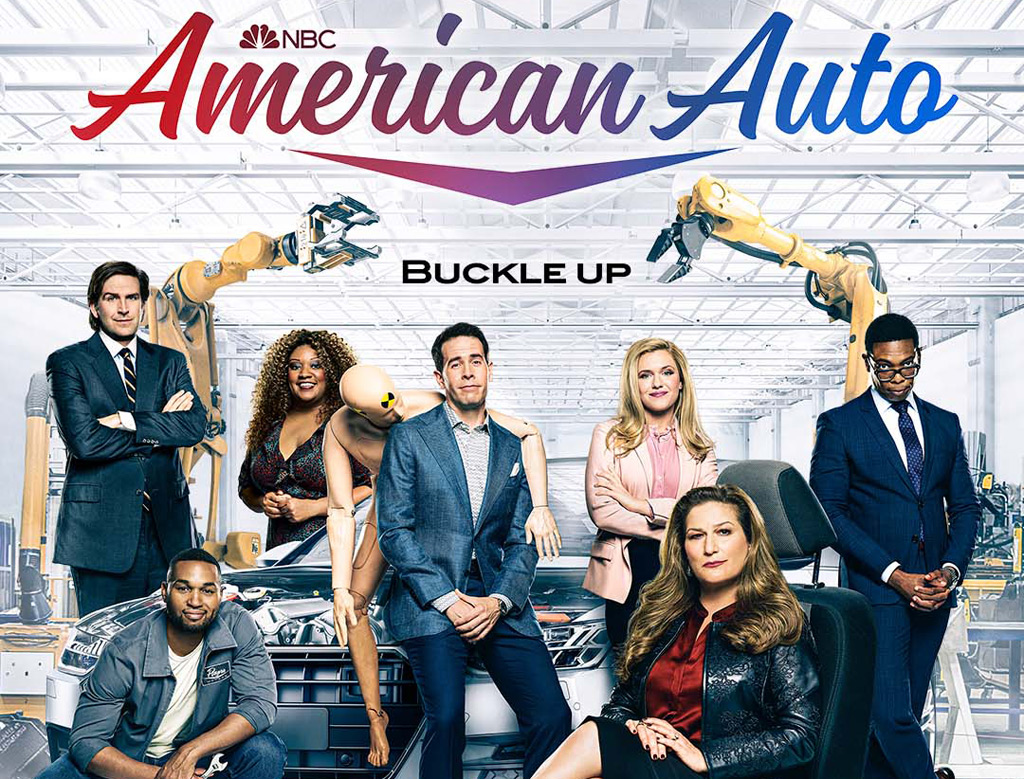 NBC's upcoming show American Auto hopes to bring the funny to the auto-industry, as they take viewers behind the scenes of a long-time car company in Detroit to show what really goes on behind closed doors.
As someone who's been in the industry for over a decade now, I thought the idea could be funny.. After all, The Office somehow made a paper company's antics hilarious, so why not the same for a legacy automaker, right? And it's from the creator of Superstore, so it should be a riot, right?
Unfortunately, not. I had the opportunity to watch the first two episodes of American Auto over the weekend (it's currently available on Peacock in advance of it's January 4 premiere on NBC), and I'm not lying when I say that I didn't laugh once. NOT ONCE. Nor did any of my friends who watched it. Yikes!
The premise of the show is simple – Payne Motors is a Detroit automaker that has been building cars for over 100 years, and it's always been run by a Payne family member.. until now. They've brought in outside CEO Katherine Hastings, a veteran of the pharma industry who knows absolutely nothing about cars. Heck, she doesn't even drive.
Maybe I'm wrong and viewers will yuck it up, or maybe the show will find its footing after a few episodes. But I thought it was just painful to watch, and I can't see it making it past the first season. Check out the trailer below and let us know what you think of it.
American Auto premieres on January 4th on NBC.