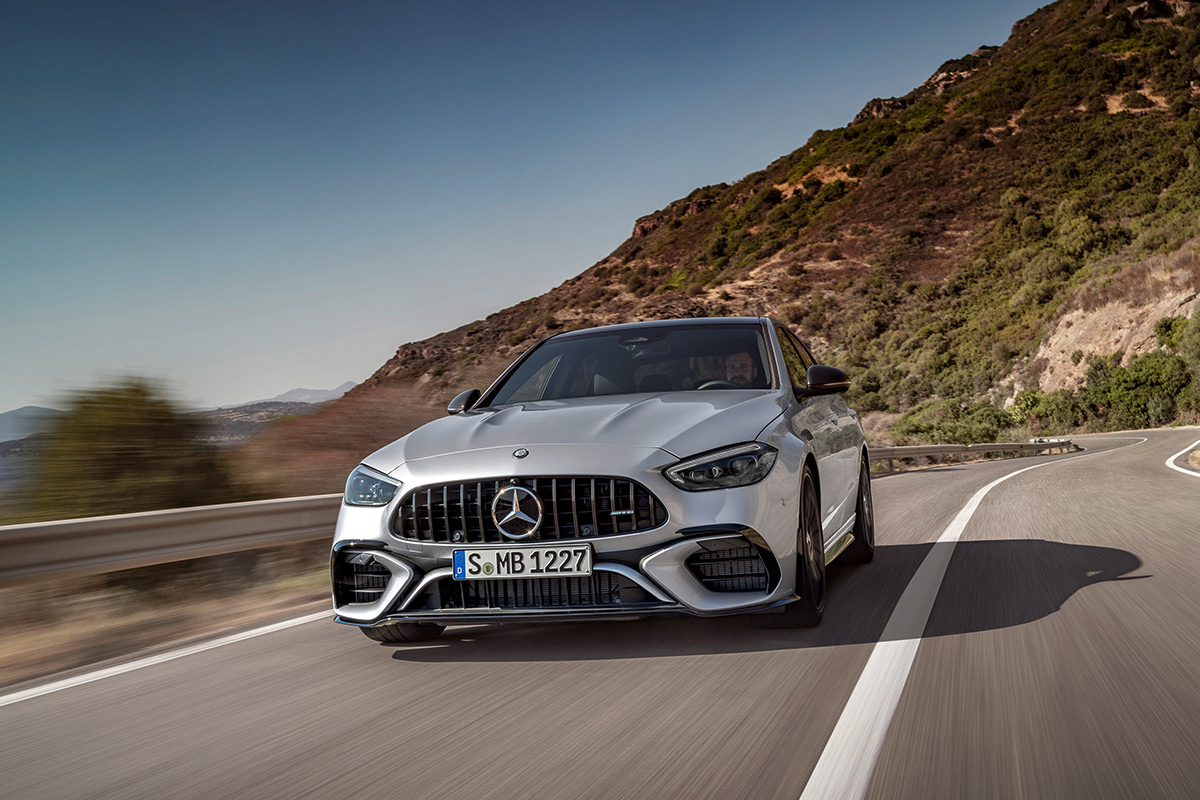 For more than 50 years now, AMG has been hot-rodding seemingly normal Mercedes vehicles, stuffing monster engines under the hood, improving their handling and stability, and giving them more aggressive looks. And this formula has worked great, with Mercedes-AMG putting out some truly world-class performance vehicles.
But with car manufactures under pressure to deliver more fuel-efficient fleets, the days of gas guzzling V8 engines is numbered. Case in point, Mercedes just introduced their all-new 2024 Mercedes-AMG C63 S E-Performance, which ditches the beastly V8 engine for "the most powerful production four-cylinder in the world." Wait, what?!
That's right folks, Mercedes has equipped the 2024 Mercedes-AMG C63 S with a turbocharged 2.0-liter inline-four engine, along with an electric motor on the rear axle that eliminates any turbo lag. The combined system puts out a whopping 671 horsepower and 752 lb-ft of torque, good for a 0-60 time of 3.3 seconds and a top speed of 174 mph!
And just like that, this AMG superfan isn't upset anymore. Yes, it's likely that the new plug-in-hybrid setup won't deliver that nasty exhaust note that only a big honking V8 can. AMG developers claim that they're able to "enrich" the exhaust note using external speakers, but I still say that there's no replacement for displacement.. at least when it comes to sound.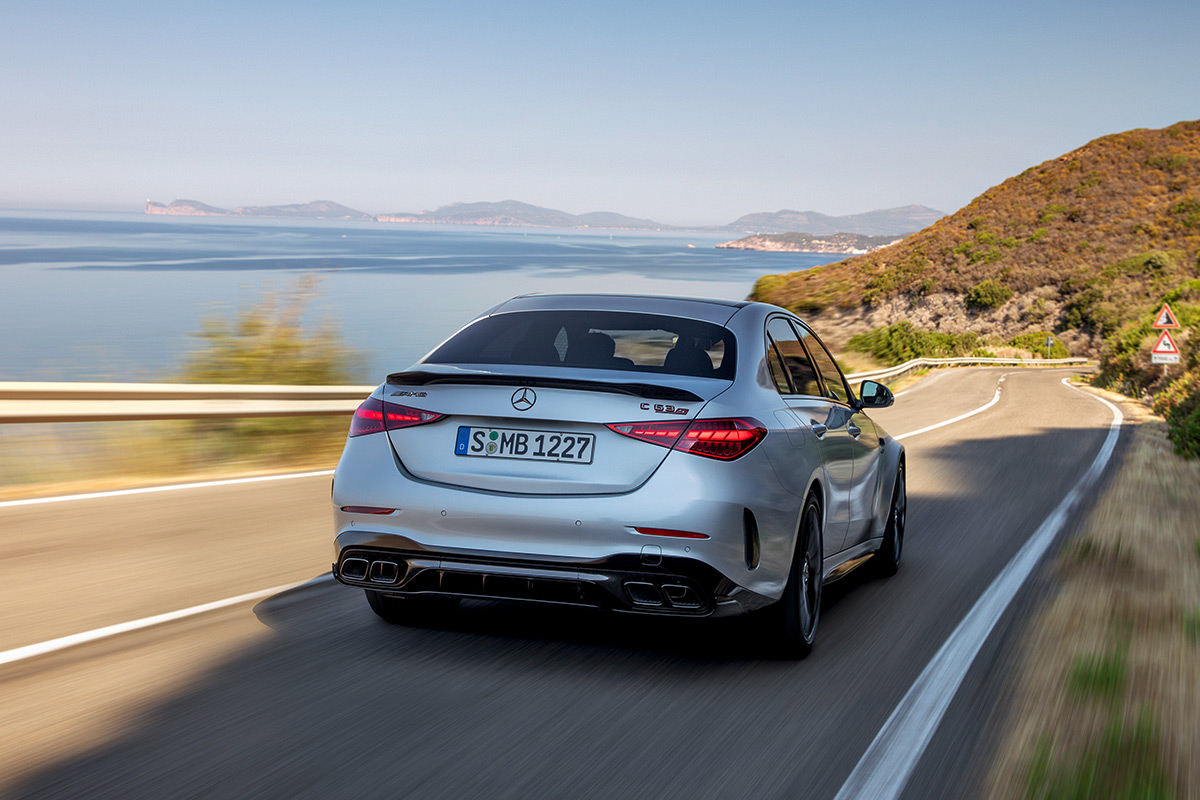 But it's hard to argue with the performance numbers, as that's substantially more powerful than the outgoing model. Plus, for the first time in a C63, the fully variable AMG Performance 4MATIC+ all-wheel drive transfers power to the road and includes a Drift Mode for even more driving pleasure. What's more, there's also standard-fit active rear axle steering.
"With the C63 S E PERFORMANCE, we are opening a new chapter in our brand history. Even 55 years after our company was founded, we at AMG continue to show the courage and the will to realize the creative, the special things. The new C 63 in particular is a real game-changer. With its revolutionary concept, it brings a completely new approach to the segment, which until now has been primarily characterized by the promise of pure performance. With a maximum system output of 671 hp, we do indeed keep this promise. But the intelligent P3 hybrid concept offers much more. I am sure that with this technology, which incorporates a lot of know-how from Formula 1, we will also appeal to a new group of customers," says Philipp Schiemer, Chairman of the Board of Management of Mercedes-AMG GmbH.
"With its performance hybrid drive and electrically assisted exhaust turbocharger, the new C 63 S E PERFORMANCE is a technological masterpiece that takes a new approach. The electrified powertrain offers a whole new driving experience. The immediate response of the electric drive at the rear axle, the rapid torque build-up as well as the fast power output and also draw of our battery are very special features. Add to this the standard-fit rear axle steering and the fully variable AMG Performance 4MATIC+ all-wheel drive with Drift Mode – the new C63 once again illustrates the high level of technical expertise that AMG possesses," says Jochen Hermann, Executive Board – Chief Technical Officer of Mercedes-AMG GmbH.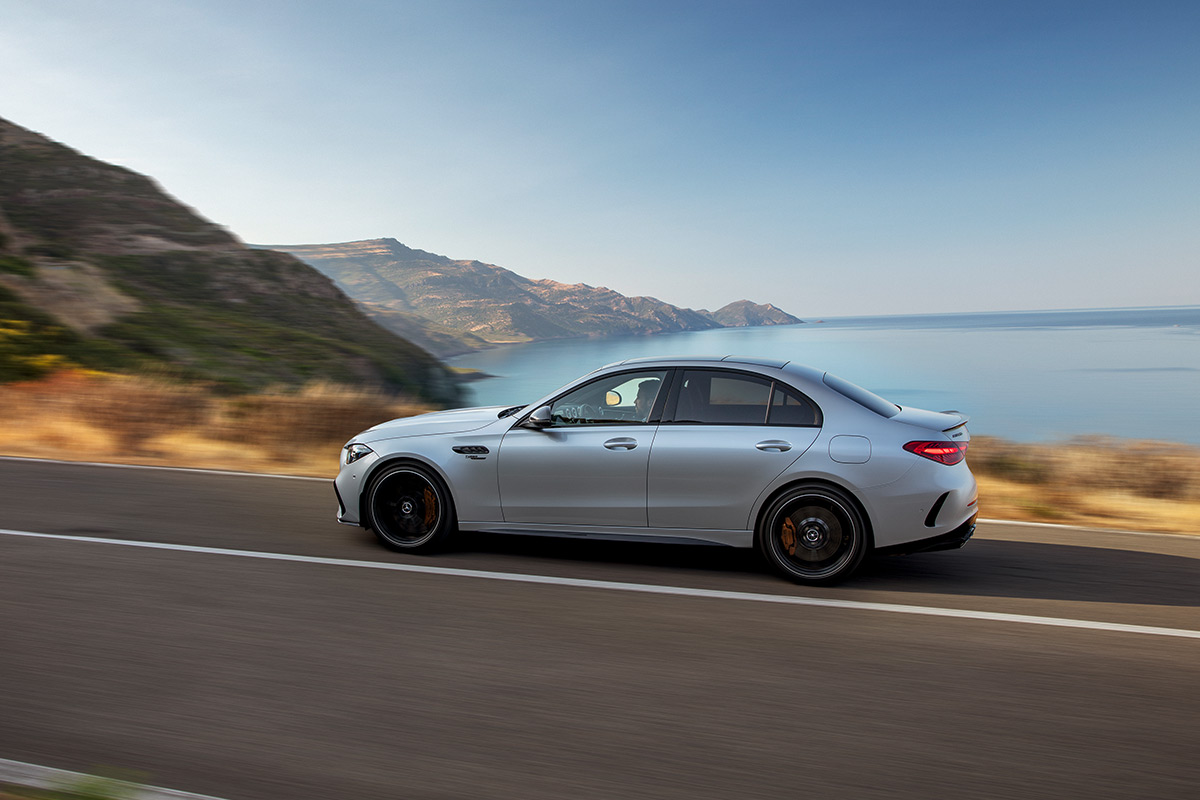 Visually, the C63 S differs from the Mercedes-Benz C-Class in its more muscular proportions. The performance sedan is based on an extensively modified AMG bodyshell. The front end is 2 inches longer and the front fenders are wider. In terms of length, the sedan measures an extra 3.3 inches. The wider track width at the front axle results in 3 inches more overall width at the front. And the wheelbase has grown by 0.4 inches.
A new distinguishing feature exclusive to the C63 S is the narrow air outlet in the center of the hood that transitions elegantly into the two power domes. A small but particularly fine detail: for the first time ever on a Mercedes-AMG production model, a round badge with a black AMG emblem replaces the Mercedes star with laurel wreath on the hood. Further typical elements include the AMG-specific radiator grille with vertical struts and the AMG front fascia with a "jet-wing" design. Two electronically controlled AIR PANELS (behind the radiator grille and in the front fascia) allow the air to be regulated as required.
Matching side skirts, rear fascia with large diffuser as well as two trapezoidal, externally ribbed dual tailpipe trims round off the design. Exclusive details at the rear include the special airflow breakaway edge on the trunk lid, plug-in charging flap and model designation set against a red background. The C63 S is fitted with 19-inch AMG alloy wheels and staggered tires standard. Optional 20-inch wheels with staggered tires, are available, including a forged wheel design.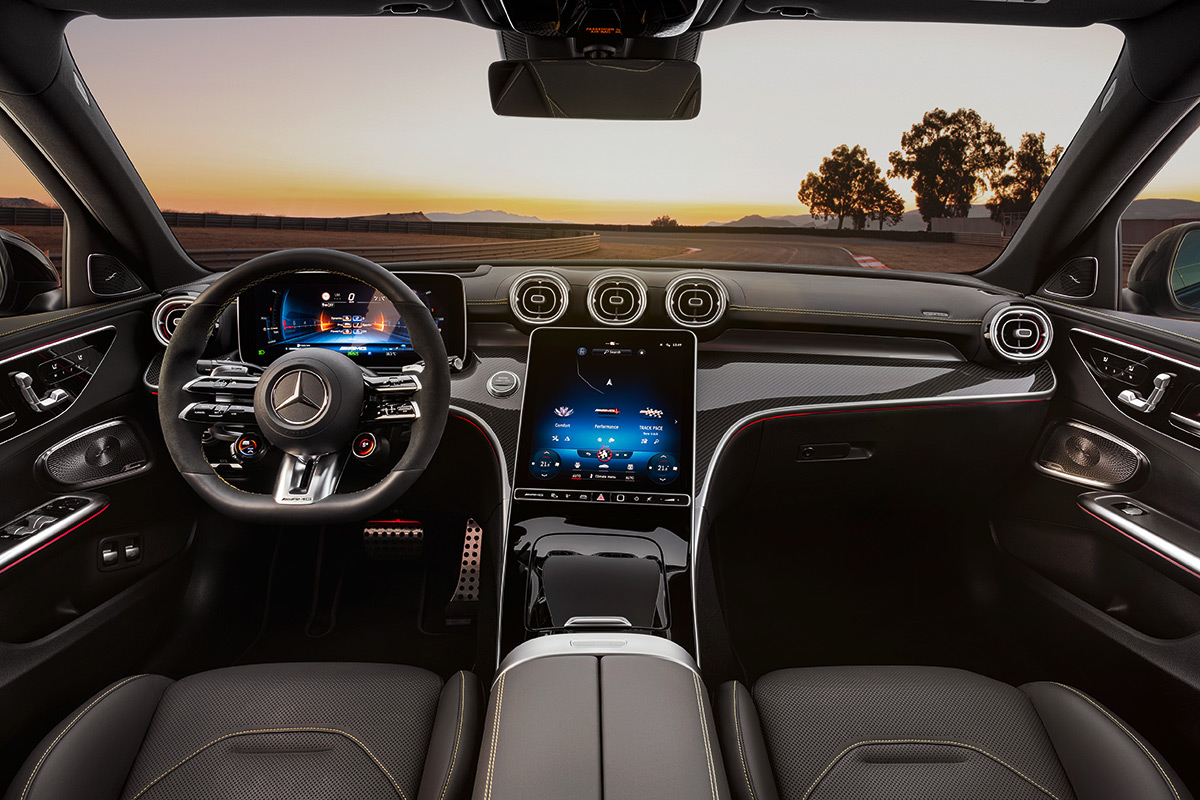 In the interior, AMG sports seats with special upholstery and distinctive stitching pattern add refinement, and many options for individualization are available. Optional redesigned second-generation AMG Performance Seats feature side bolsters with weight-saving openings that also allow for better ventilation. The shape of the backrest tapers towards the bottom. And the MBUX infotainment system includes various AMG- and hybrid-specific displays and functions.
As we stated, the AMG 2.0-liter four-cylinder turbo engine is combined with a permanently-excited synchronous electric motor, a high-performance battery and fully variable AMG Performance 4MATIC+ all-wheel drive. The 201 hp electric motor is positioned at the rear axle, where it is integrated with an electrically- shifted two-speed gearbox and the electronically controlled limited-slip rear differential in a compact electric drive unit (EDU). Experts refer to this layout as a P3 hybrid. The lightweight high-performance battery is also located in the rear above the rear axle.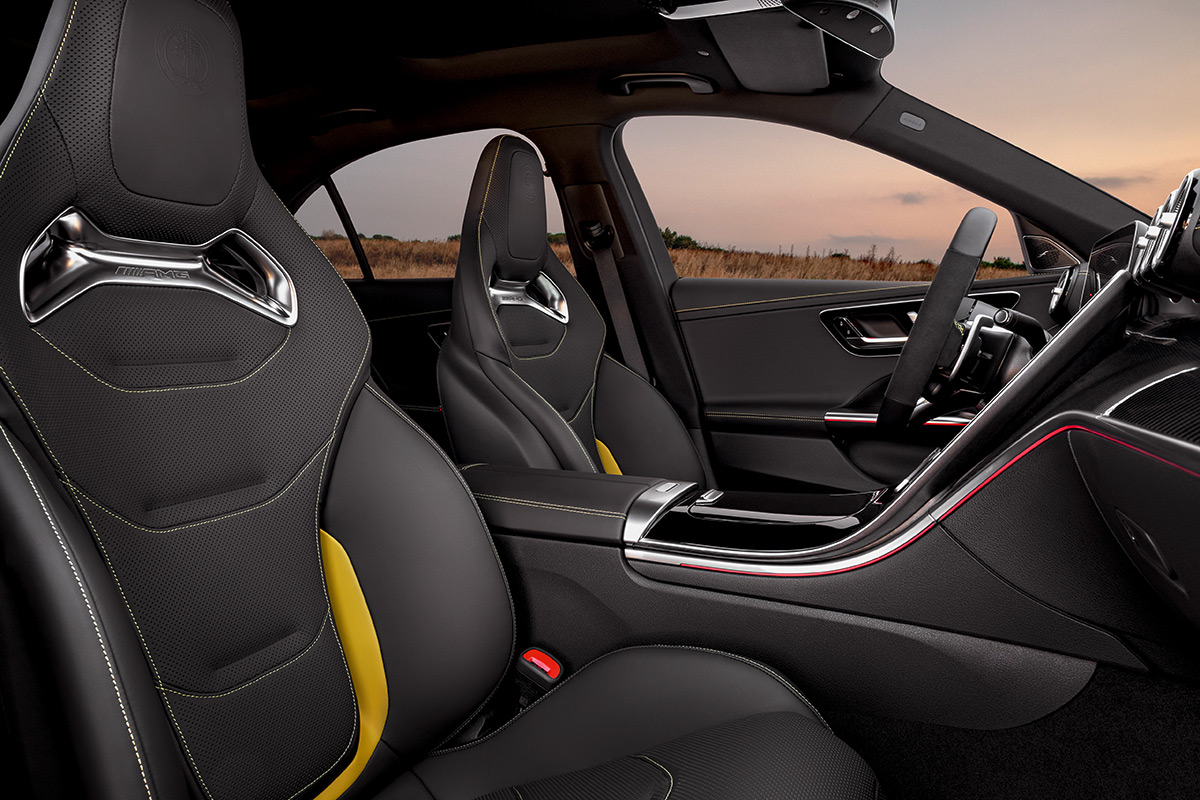 The high-performance battery offers a capacity of 6.1 kWh, a continuous output of 94 hp and a peak output of 201 hp for ten seconds. The low weight of only 196 lbs helps to deliver the very high power density. Charging takes place via the installed 14V on-board charger with alternating current at a charging station, wallbox or household outlet. The battery is designed for fast power delivery and draw rather than longest possible range.
All in all, there's a lot to like about the new 2024 Mercedes-AMG C63 S. But while it offers far more horsepower than the competition, it's the only four-cylinder among the group (Audi RS5, BMW M3, Cadillac CT4-V Blackwing, Lexus IS500, etc). Will that stigma hinder sales, or will buyers simply look at raw performance? Only time will tell.
The 2024 Mercedes-AMG C63 S is scheduled to launch about a year from now, and pricing will be announced closer to the on-sale date. Given that the previous-generation C63 S started at $77,250, and the plug-in hybrid technology likely a costly addition, I wouldn't be surprised to see this car starting at $85,000 or so.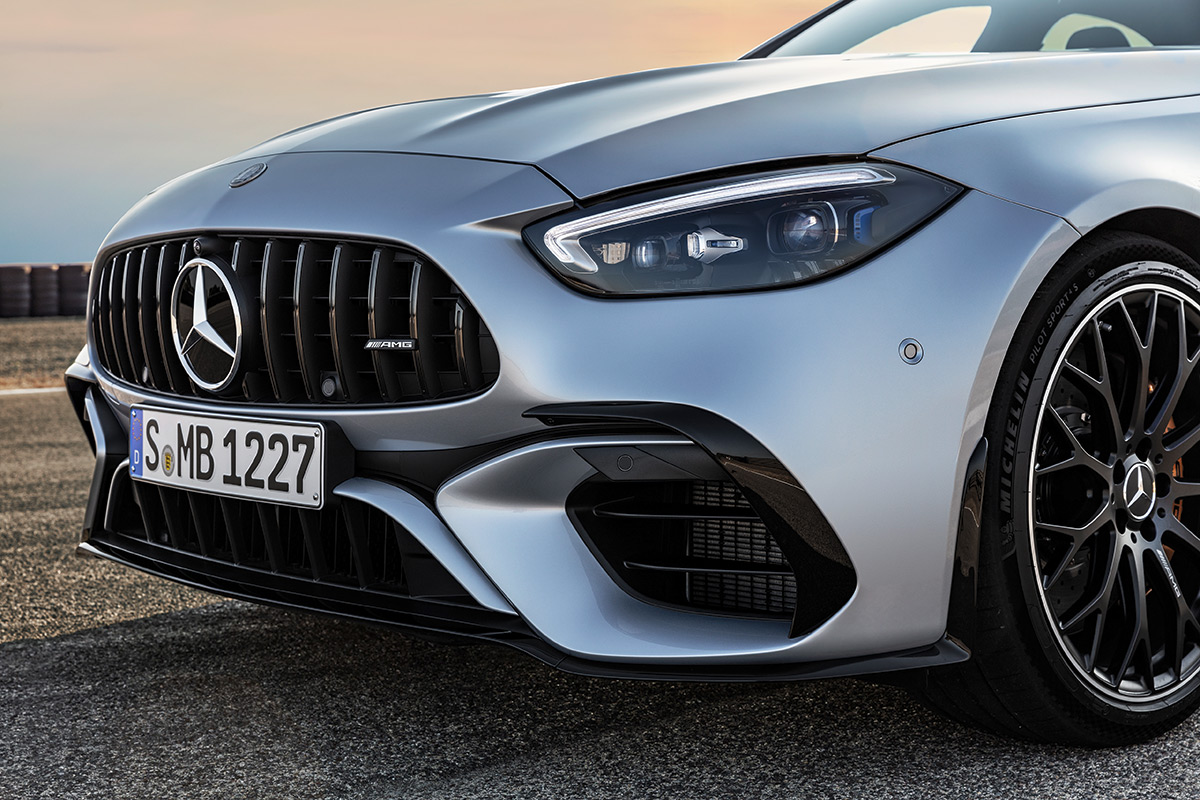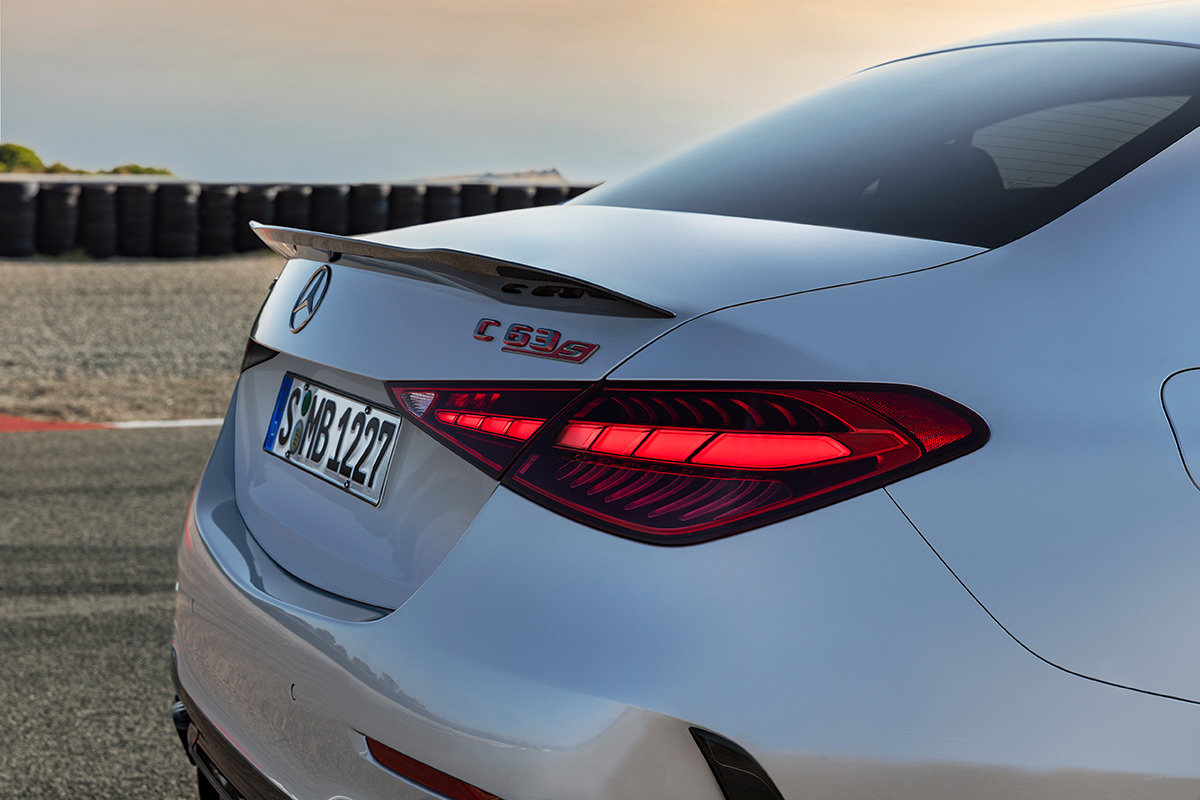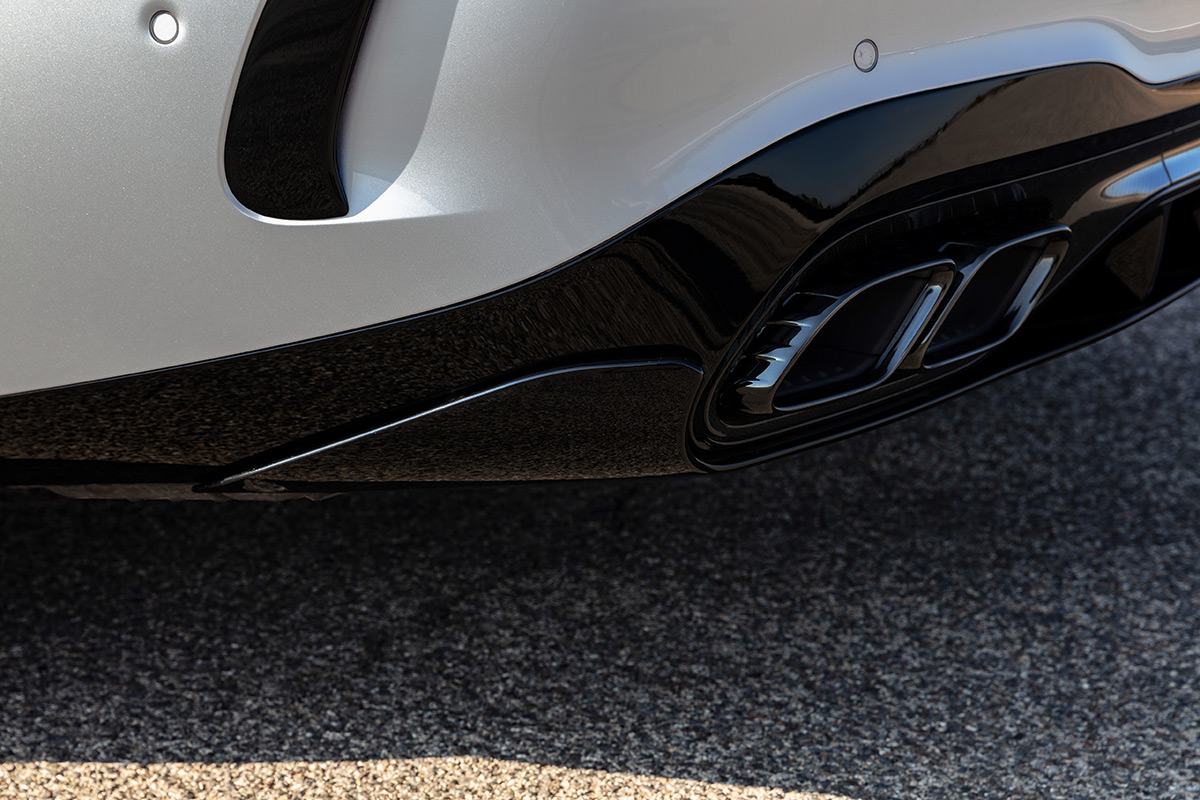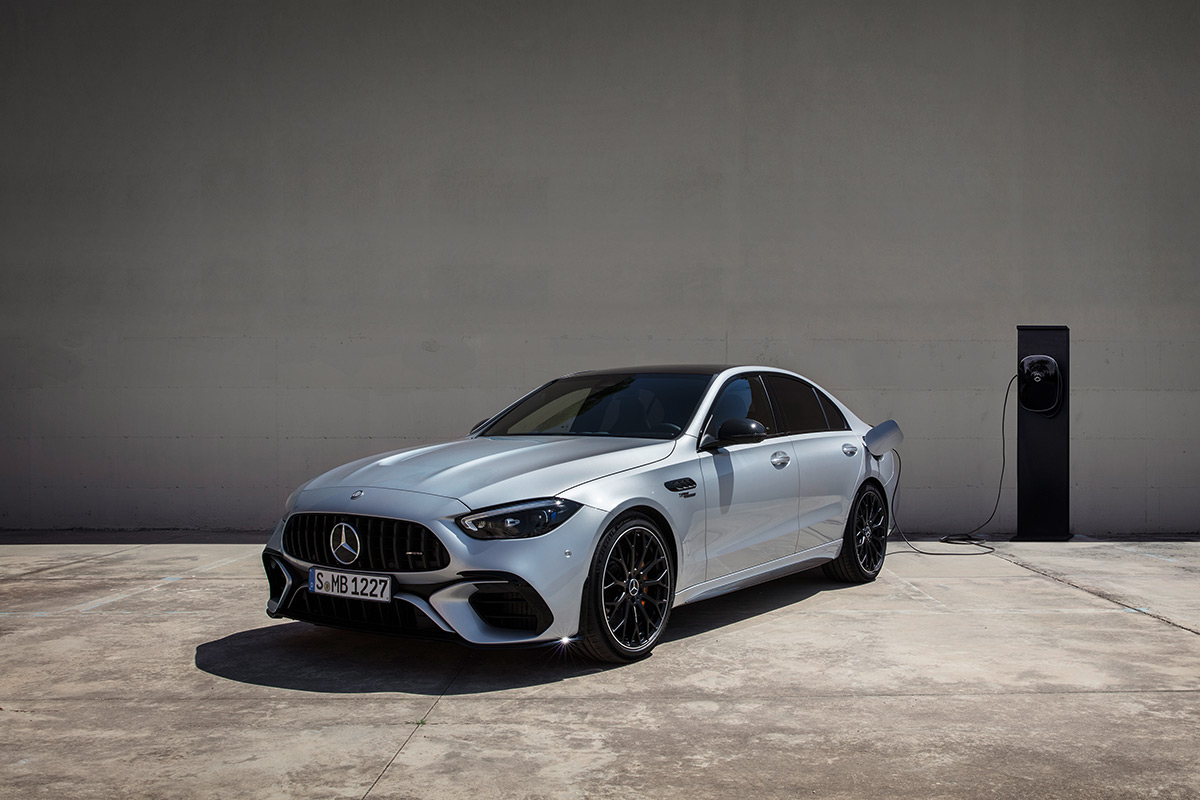 What do you think of the 2024 Mercedes-AMG C63 S E-Performance?