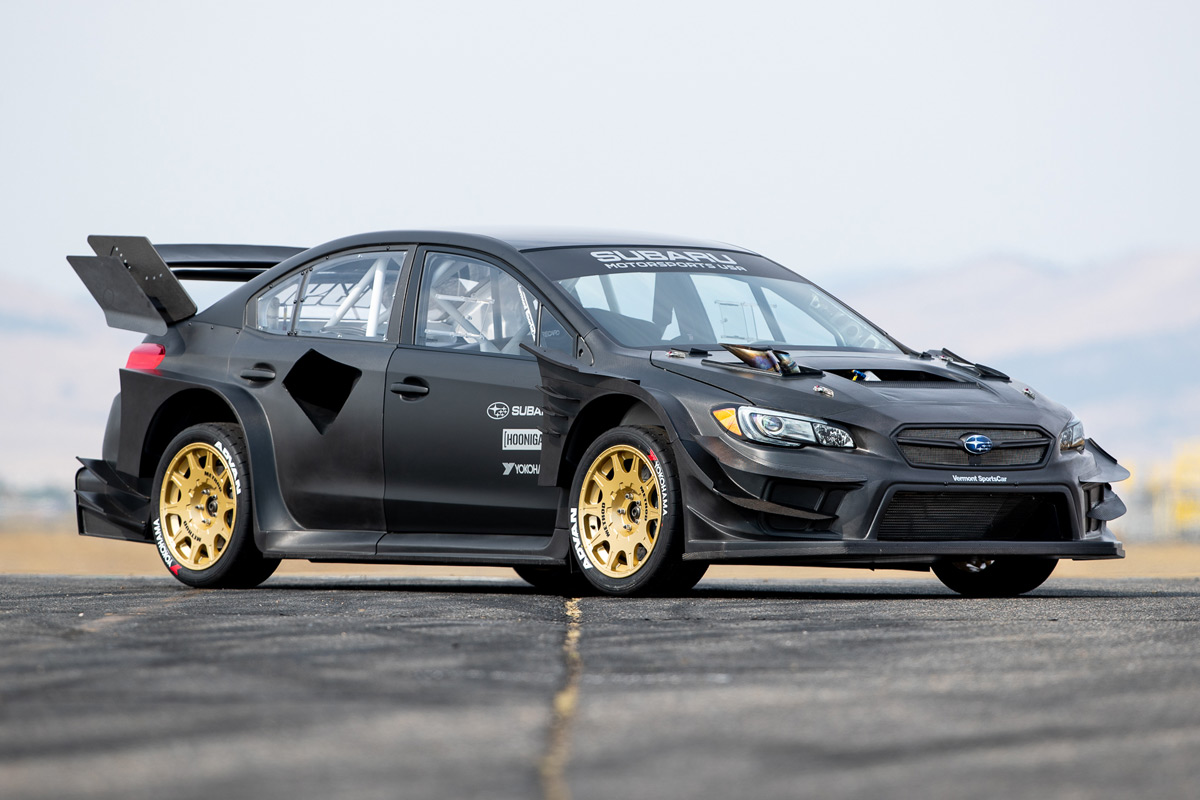 Earlier this year, we told you about how Ken Block was passing on the Gymkhana torch to his 2005-2009 Subaru Rally Team USA teammate and longtime friend and rival Travis Pastrana. And since Pastrana still drives for Subaru, he'd be piloting a Subaru WRX STI, bring the series full-circle.
Today, Subaru of America revealed the most outrageous WRX STI ever, a custom-built tire destroyer set to star in Gymkhana 11 with Subaru Motorsports USA driver Travis Pastrana at the wheel. Drawing on Subaru's championship-winning rally and rallycross experience, this one-off STI throws out the rule book with the sole objective of taking Gymkhana to the next level.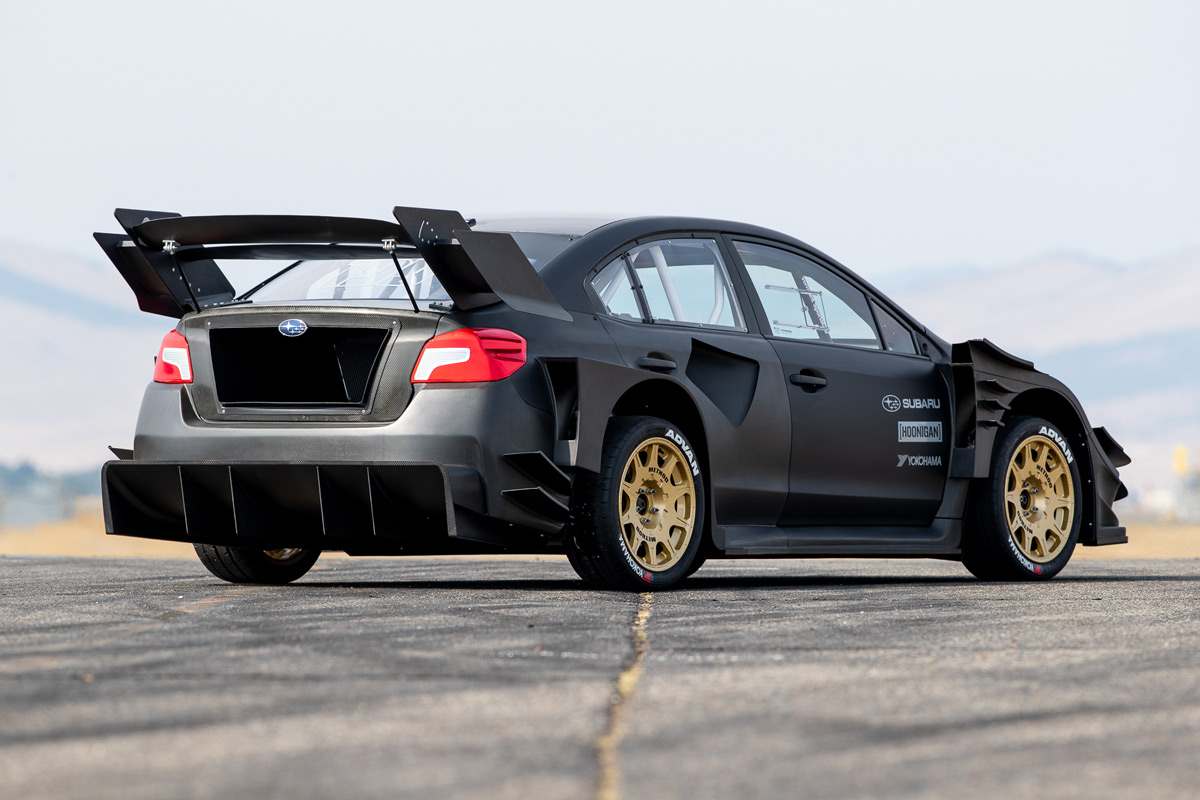 Subaru was tasked with delivering a vehicle that could do things no Gymkhana car had ever been asked to do. The resulting build demanded the expertise of Subaru's decades of motorsports experience, and the creativity of technical partner Vermont SportsCar to build a production-based sedan on the limit of what was possible.
This focus on extreme performance is evident from every angle, thanks to a raw carbon body with a wildly aggressive and wind tunnel-proven aero package unlike anything seen on a Gymkhana build before. With a custom-made SUBARU BOXER engine, flame-spitting hood exit exhaust, long travel suspension, and a race-ready interior built to Pastrana's specs, this is an STI born to shred tires and smash expectations.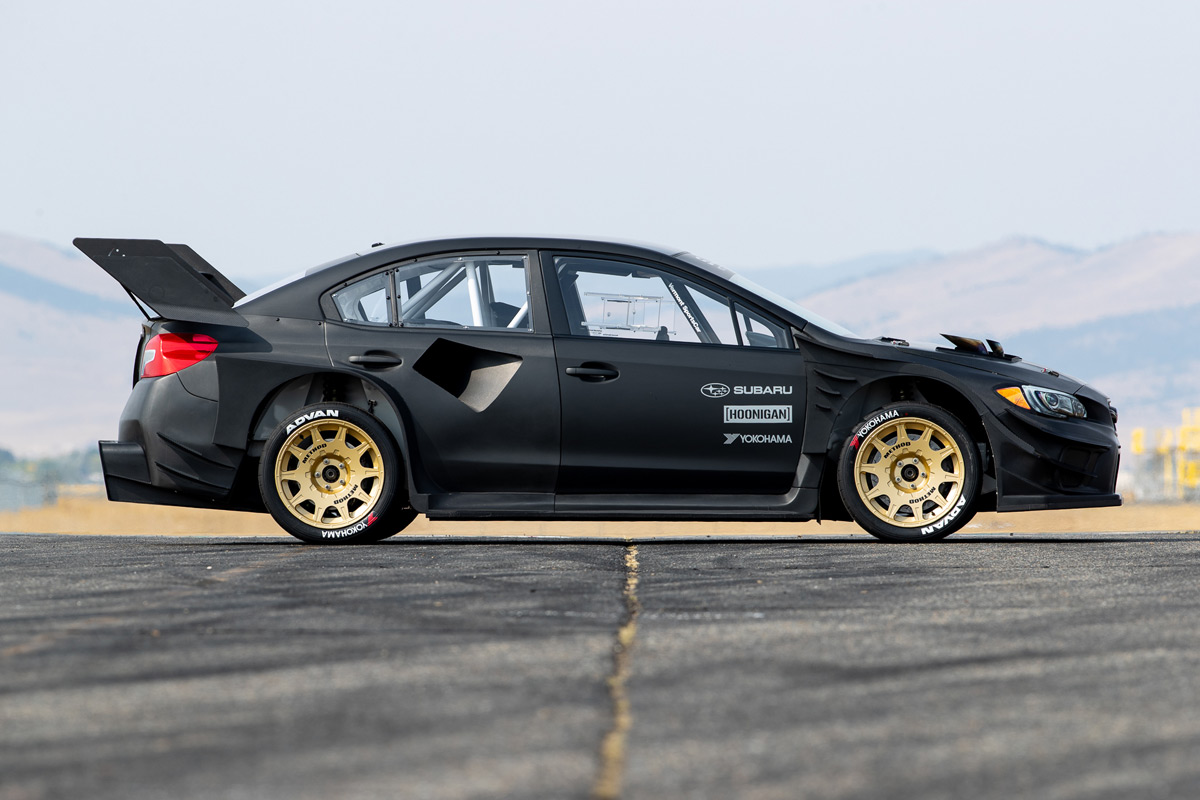 "This STI is unbelievable!" said Pastrana. "We've never had the opportunity to do this before, to build a car with no restrictions. Engine, suspension, aero—everything is unlimited, clean sheet. It's crazy fast, easy to control and get sideways and it was perfect out of the box in testing. Gymkhana is a new challenge for me but I want to raise the bar, and this is the car to do it."
As you can see from these photos, the car is all raw carbon right now, but it will likely be wrapped for the video, and that's going to make it look even wilder. But as it is, it's pretty bad-ass looking!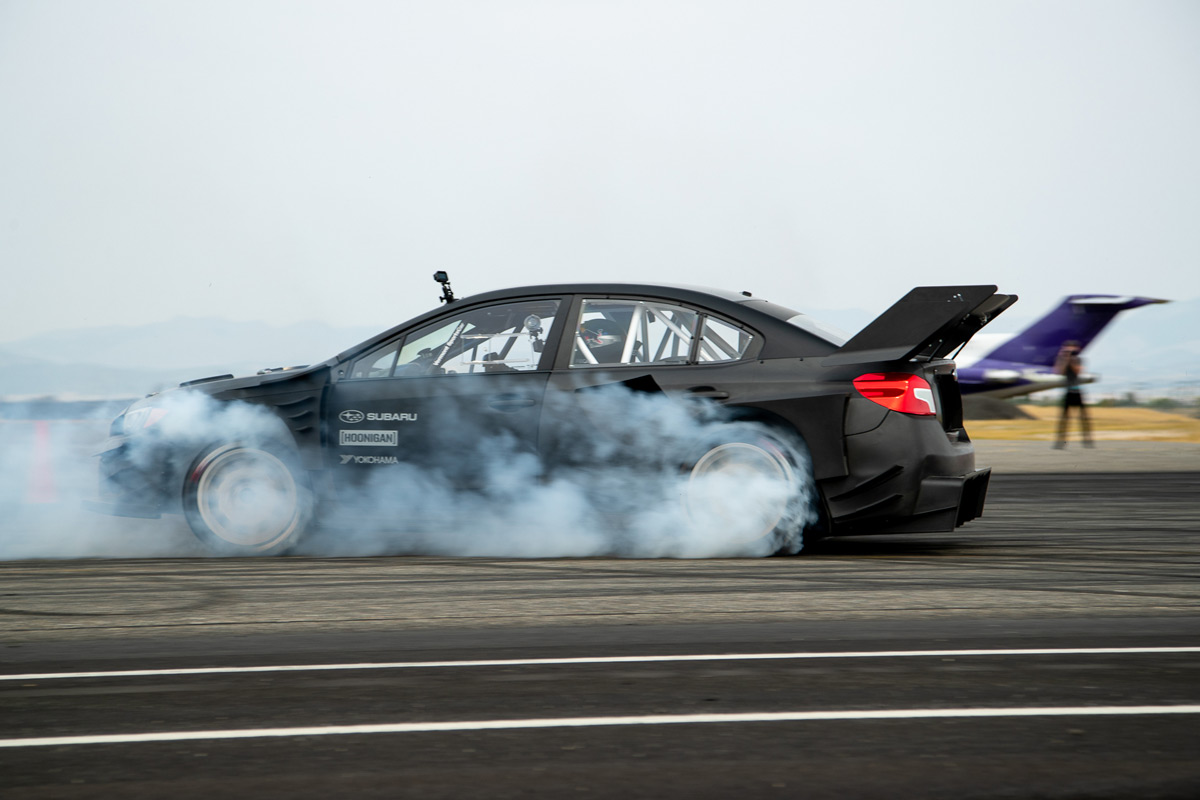 "When we brought Subaru back to Gymkhana, we knew we had to build something outrageous," said William Stokes, Motorsports Manager, Subaru of America. "Travis always wants to push the limits, so we knew from the outset we weren't going to do this with a rally or rallycross car. This was an opportunity for us to redefine what an STI could be, and the results speak for themselves."
As a Subie owner myself (2011 WRX), I'm super excited to see what Travis does with this monster of a vehicle when Gymkhana 11 drops. One thing's for sure: It's going to be epic!