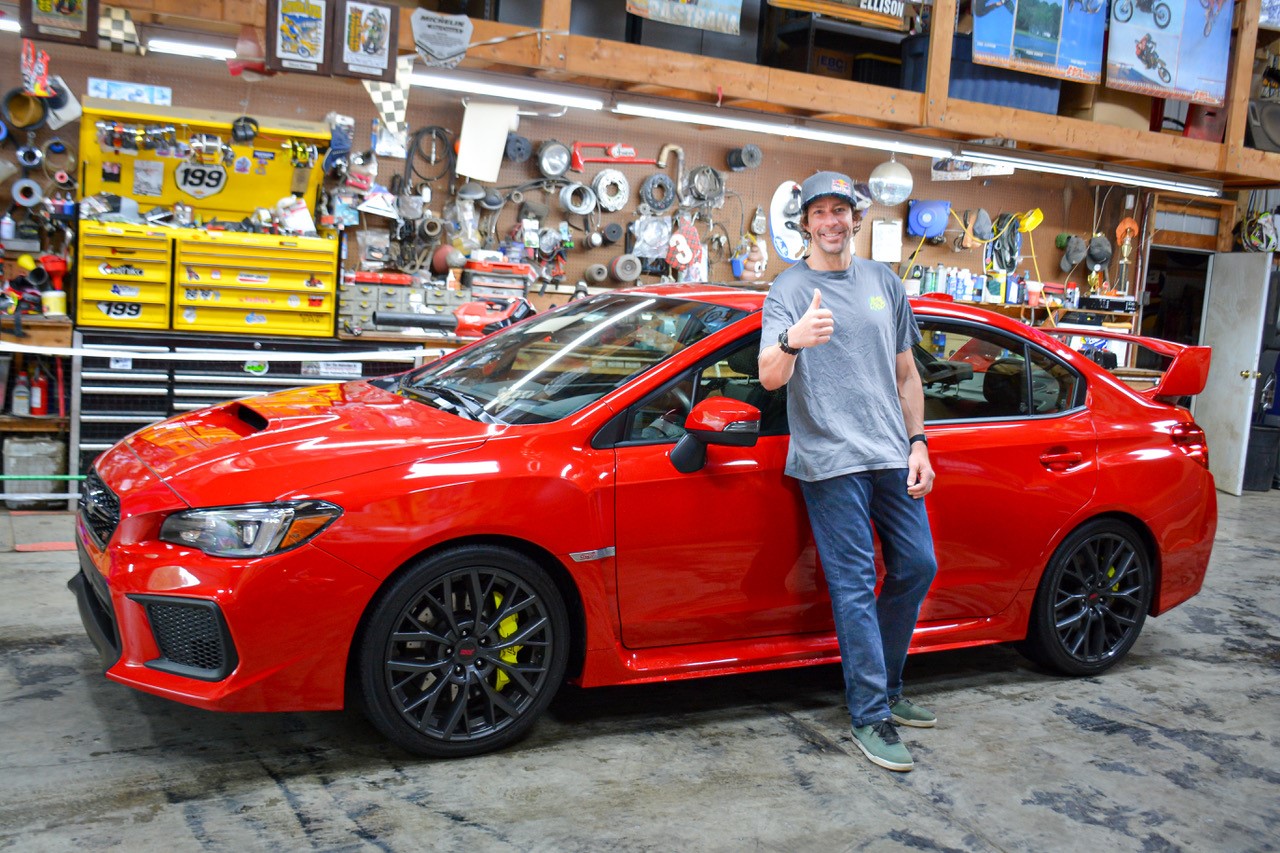 Rally driver Ken Block founded the infamous Gymkhana video series way back in 2008, and with each of these adrenaline-charged videos, he's continued to defy the laws of physics as he makes his cars do the seemingly impossible, all without breaking a sweat. Block was a rally driver for Subaru at the time, so his first few videos naturally featured WRX STIs, before he made the move to Ford.
Now, Ken Block is passing the torch to his 2005-2009 Subaru Rally Team USA teammate and longtime friend and rival Travis Pastrana. You know, the guy who recreated Evel Knievel's most iconic motorcycle jumps a few years back. I've been a fan of his since his Nitro Circus days, and the fact that he's a life-long Subaru guy doesn't hurt either.
Speaking of Subarus, with Pastrana taking the reigns for the next Gymkhana video, this means a return to the series' roots, with Travis driving a WRX STI once again. Subaru will draw on its rally and rallycross knowledge to provide the hero vehicle for the project, ready to shred tires and perform every over-the-top stunt Pastrana can imagine.
"What Ken has done with Gymkhana over the years has really been amazing. But I think he made a big mistake giving me a shot at doing one of my own! I've got some ideas that I think can blow Ken's videos out of the water, and Subaru is on board to provide a car to do it. One thing's for sure, it's going to be unlike any Gymkhana you've ever seen before," said Pastrana.
Sounds like we're in for a real treat. No offense to Ken Block, but the last few videos were starting to get a little repetitive. So it should be interesting to see what Pastrana brings to the table. The Hoonigans said that the new iteration won't fall to any kind of "cookie-cutter formula" and that fans of the series should expect "an all-new vehicle, location, and completely different driving style that is sure to push the boundaries of sanity, and what's possible on four wheels."
Woo-hoo, Gymkhana 11 can't get here soon enough!