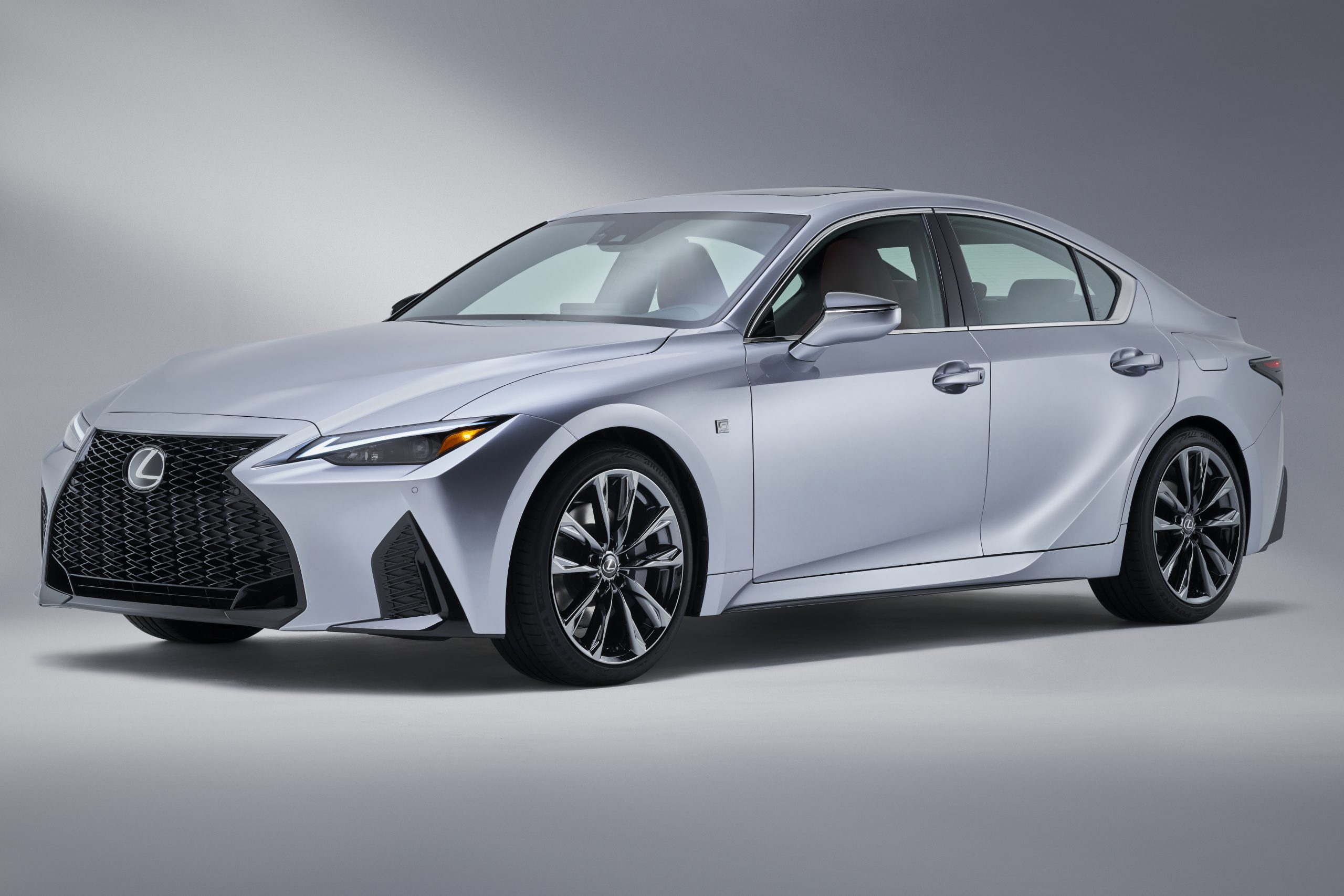 When I first received the e-mail to attend the "virtual" world premiere of the new 2021 Lexus IS sports sedan, I was pretty excited, as the current-generation IS was getting a little long in the tooth, having come out way back in 2013. Sure, it got a mild facelift back in 2016, but the car is still super old compared to the competition.
Unfortunately, it looks like we got hoodwinked, as the 2021 Lexus IS is new, but not "all-new". Meaning that it's still riding on the old platform from 2013, just with some new sheet metal, rigidity, chassis and suspension enhancements. Essentially, a second refresh, something we don't often see in the automotive world.
It's a rather curious move by Lexus, considering that most of the competition (Acura TLX, Alfa Romeo Giulia, Audi A4, BMW 3 Series, Cadillac CT4, Genesis G70, Infiniti Q50, Jaguar XE, Mercedes-Benz C-Class) is much newer. Is this just a stop-gap measure while they work on the next-generation IS, or is this one last hurrah before it goes the way of the Lexus GS?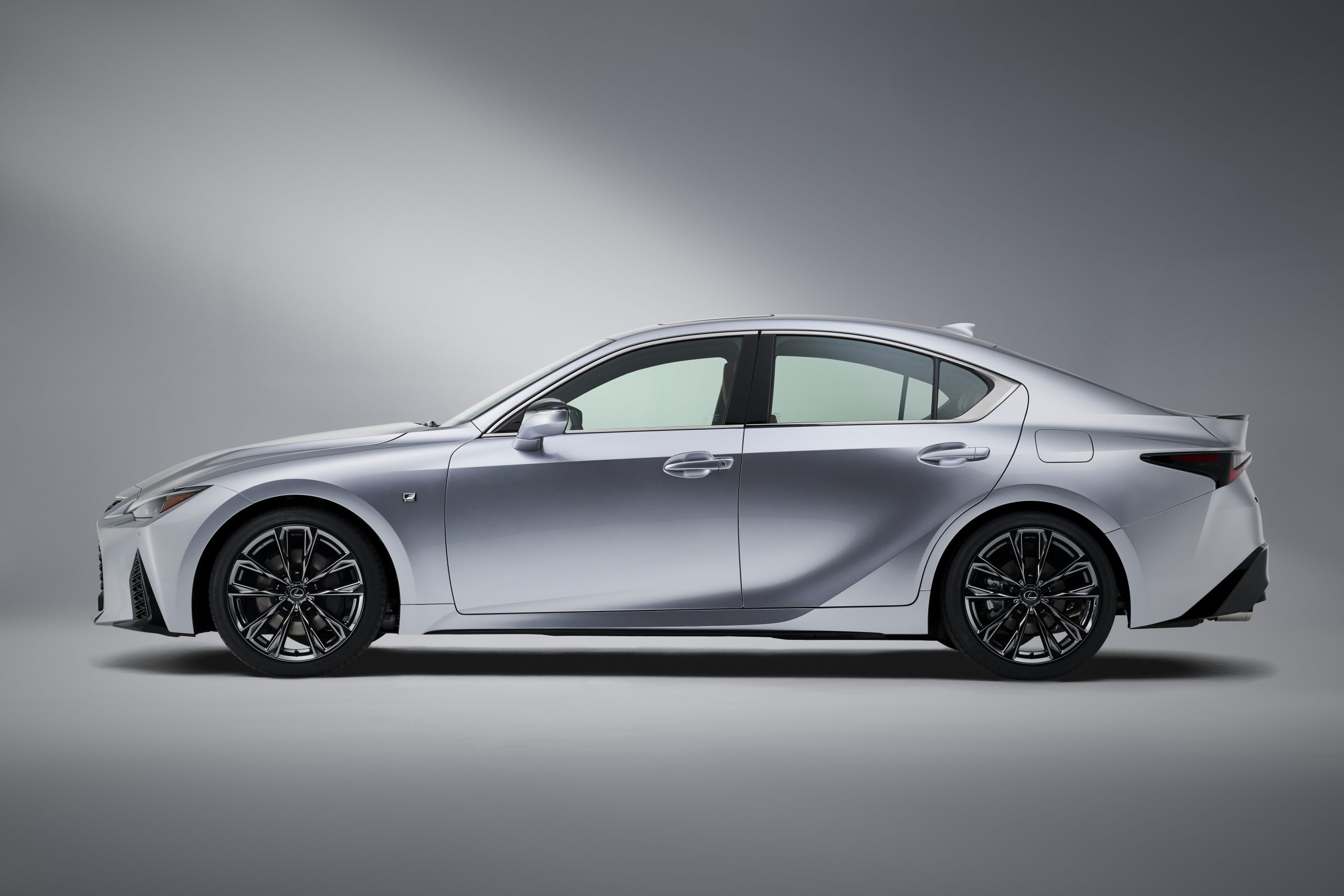 Here's hoping it's the former, as the Lexus IS has been quite a trailblazer since its debut nearly 20 years ago in the U.S. Yes, sedan sales are down across the board, and this niche has gotten rather crowded over the years, but there's still a market for a car like the Lexus IS, which nicely blends sportiness, reliability, comfort, and luxury in a way that few others do.
So what's changed for the 2021 Lexus IS? As you can see, the car looks quite different than the outgoing model, most notably up front and in the rear. The awkward headlight design makes way for a more traditional look, along with a toned-down spindle grille. Out back, the droopy taillights have been replaced with an L-shaped blade-style lightbar, much like the UX has.
Visually, the new IS looks to me like a cross between the Lexus GS and the Toyota Avalon, and that's not necessarily a bad thing, as both are good looking cars in their own right. Unlike other cars that get subtle facelifts, there's no mistaking the 2021 IS for an older model, it's that radically different, as you can see from these photos here.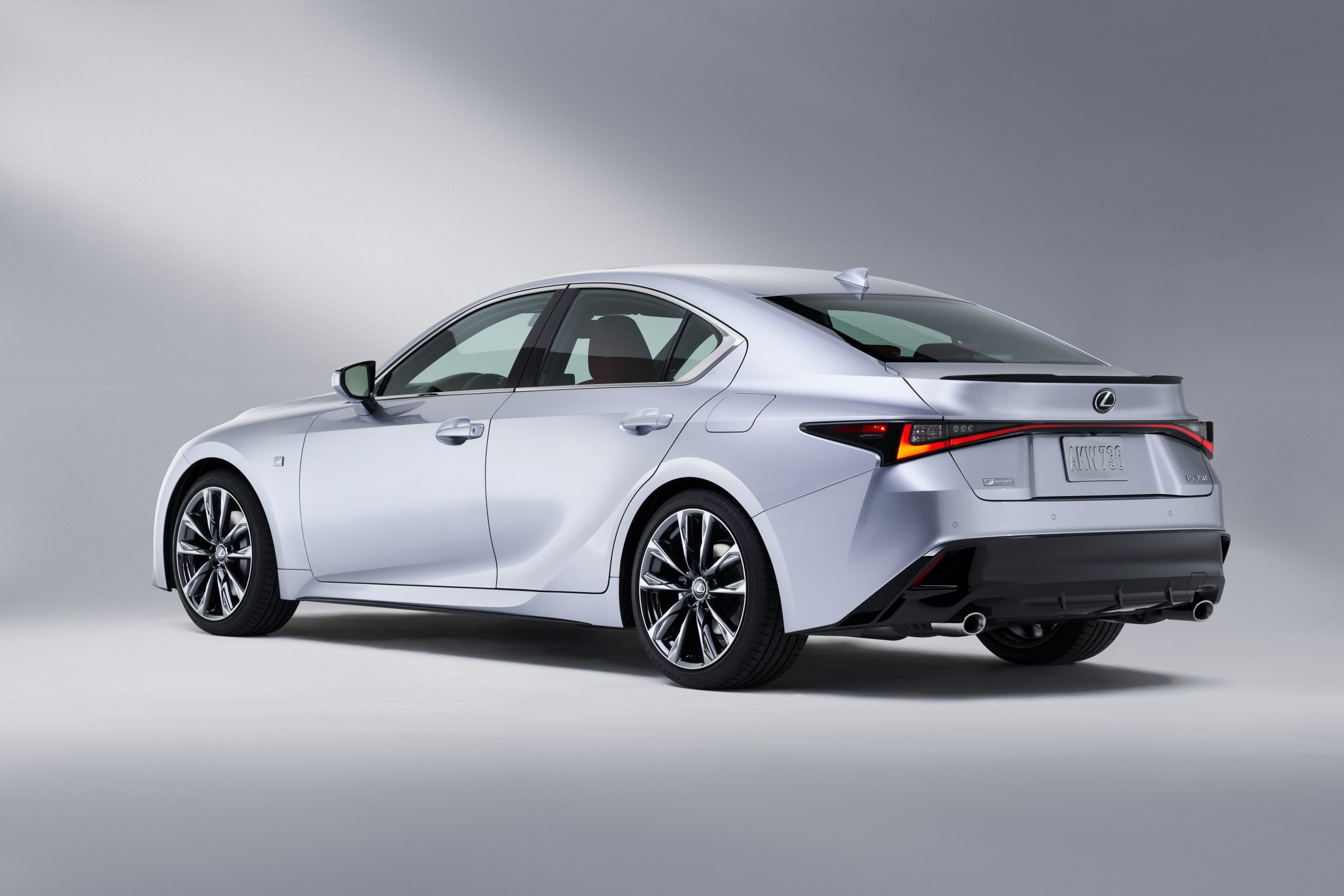 But the real magic happens behind the scenes. One of the first things engineers targeted was enhancing body rigidity, by reinforcing the radiator side supports, increasing the number of front-side-member weld points, and optimizing reinforcement structures from the C-pillars to the sides of the roof. The increased rigidity helps reduce unwanted noise and vibration, but it also helps improve riding comfort and driving performance with better steering response.
From there, they moved on to the suspension, targeting a reduction in unsprung weight. The car features coil springs which are 20% lighter, forged aluminum A-arms that are 18% lighter, and a suspension stabilizer bar that's 17% lighter. Taking a cue from the Lexus LFA supercar, they replaced the traditional wheel studs and lug nuts with wheel bolts, which save 2.2 pounds total and are both stiffer and stronger. Available 19-inch wheels improve cornering force and provide a greater contact patch with the road.
Engineers fitted the IS with new swing-valve shock absorbers equipped with ultralow-velocity valves in their pistons to manage oil flow in response to the most minor of road irregularities. Even when the stroke speed of the shock absorbers is low, the new velocity valves provide excellent responsiveness to apply appropriate damping force on all varieties of road surfaces. The result is consistently even ride quality. New bound stoppers are also employed to help manage the sprung weight more effectively for enhanced ride comfort.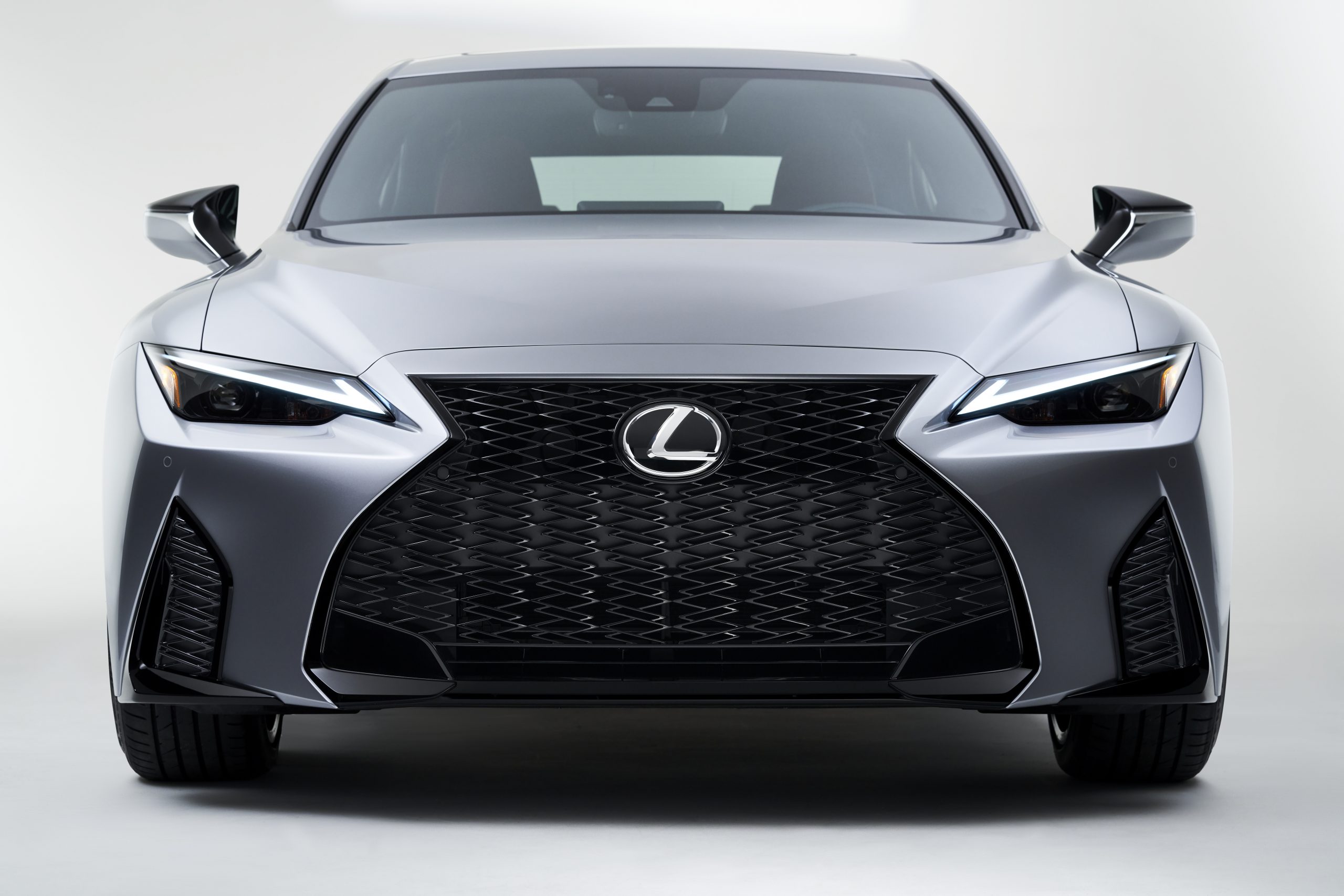 With all of these changes, Lexus hopes to deliver a new standard of performance and handling, one that they've honed over countless miles at Toyota's 3.3-mile test course in Shimoyama, Japan, which itself was modeled after Germany's Nürburgring Nordschleife. Clearly, Lexus is serious about developing the sportier "Lexus Driving Signature" for all future models, starting with this new IS.
Lexus was so focused on the car's agility and athleticism though that they didn't give as much attention to other components of the vehicle.. like the powertrain and the interior. The engines are carry-overs, with the IS 300 powered by a 2.0-liter, turbocharged four-cylinder engine that puts out 241HP and 258 lb-ft of torque. The IS 300 AWD is powered by a 3.5-liter V6 that delivers 260 hp and 236 lb-ft of torque. The IS 350 is available in either RWD or AWD and is powered by a 3.5-liter V6 that produces 311HP and 280 lb-ft of torque.
There's nothing wrong with any of these engines, but many people were hoping for a bit more, especially when you consider that the Genesis G70 has 365HP for roughly the same money as the IS 350. And it's pretty brilliant to drive as well. The 2021 Acura TLX Type-S will also be bringing the heat, with a turbocharged 3.0-liter V-6 that is rumored to make ~350HP!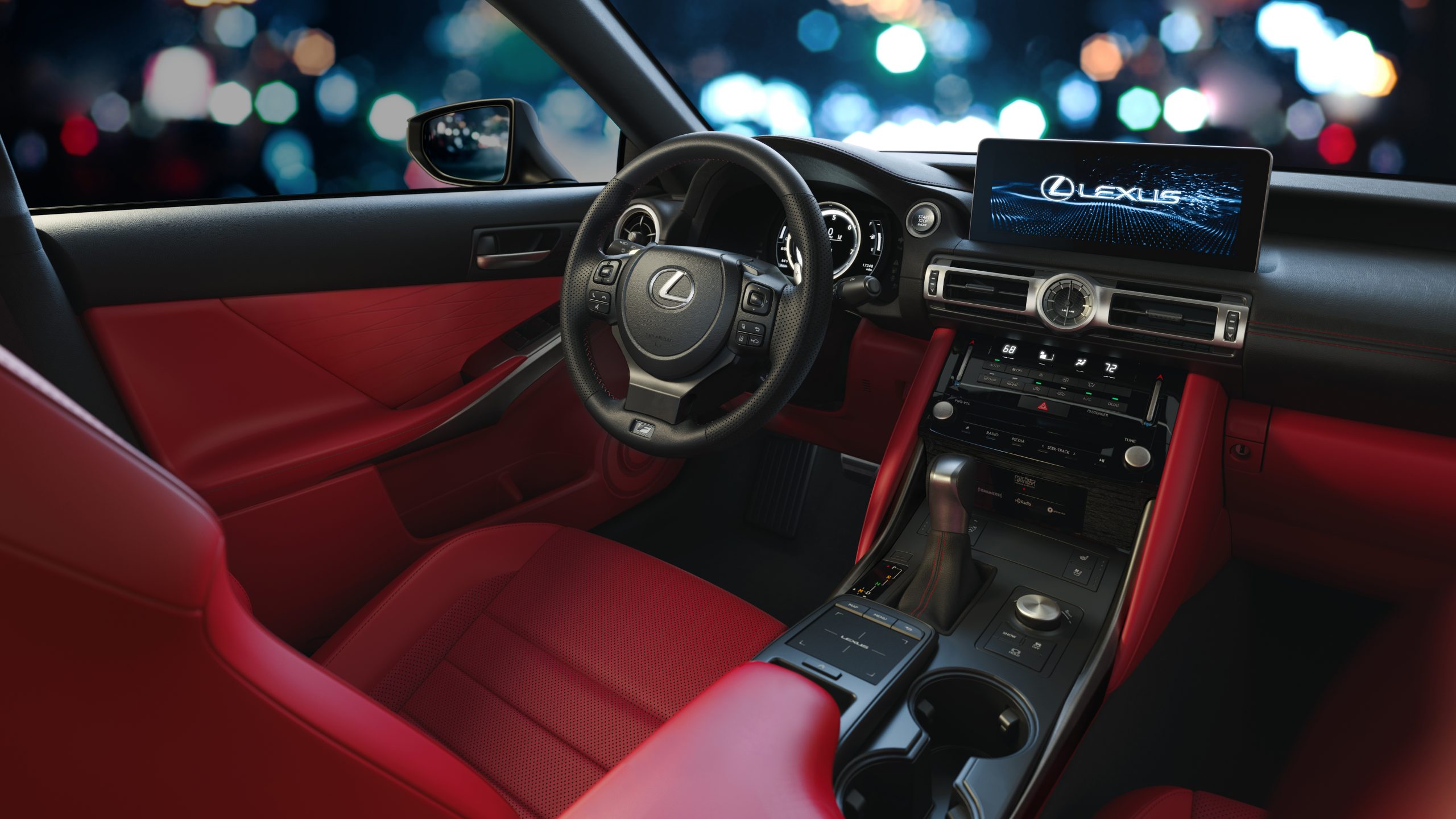 And then there's the interior, which is essentially a carry-over from the old model, complete with the maddening Remote Touch Interface, universally hated by all. Thankfully, the IS features a standard 8-inch touchscreen (10.3-inch available with NAV), and it's nearly 3 inches closer to the driver, so you can skip the touchpad entirely. Apple CarPlay, Android Auto, and Amazon Alexa functionality is included in the updated system, and onboard active safety systems have also been upgraded to Lexus Safety System+ 2.5.
Overall, there is a lot to like about the new 2021 Lexus IS. Visually, I think it looks quite a bit better than the outgoing model. And I have no doubt that the chassis and suspension work should make for a more engaging and exciting ride. But I really wish they would have updated the powertrain offerings, and given us a modernized interior. Small gripes, but this is a highly competitive market, so every little bit helps.
The 2021 Lexus IS is expected to hit dealerships by late fall (assuming this whole coronavirus mess doesn't delay things further), with pricing and fuel economy numbers to be announced closer to the release date.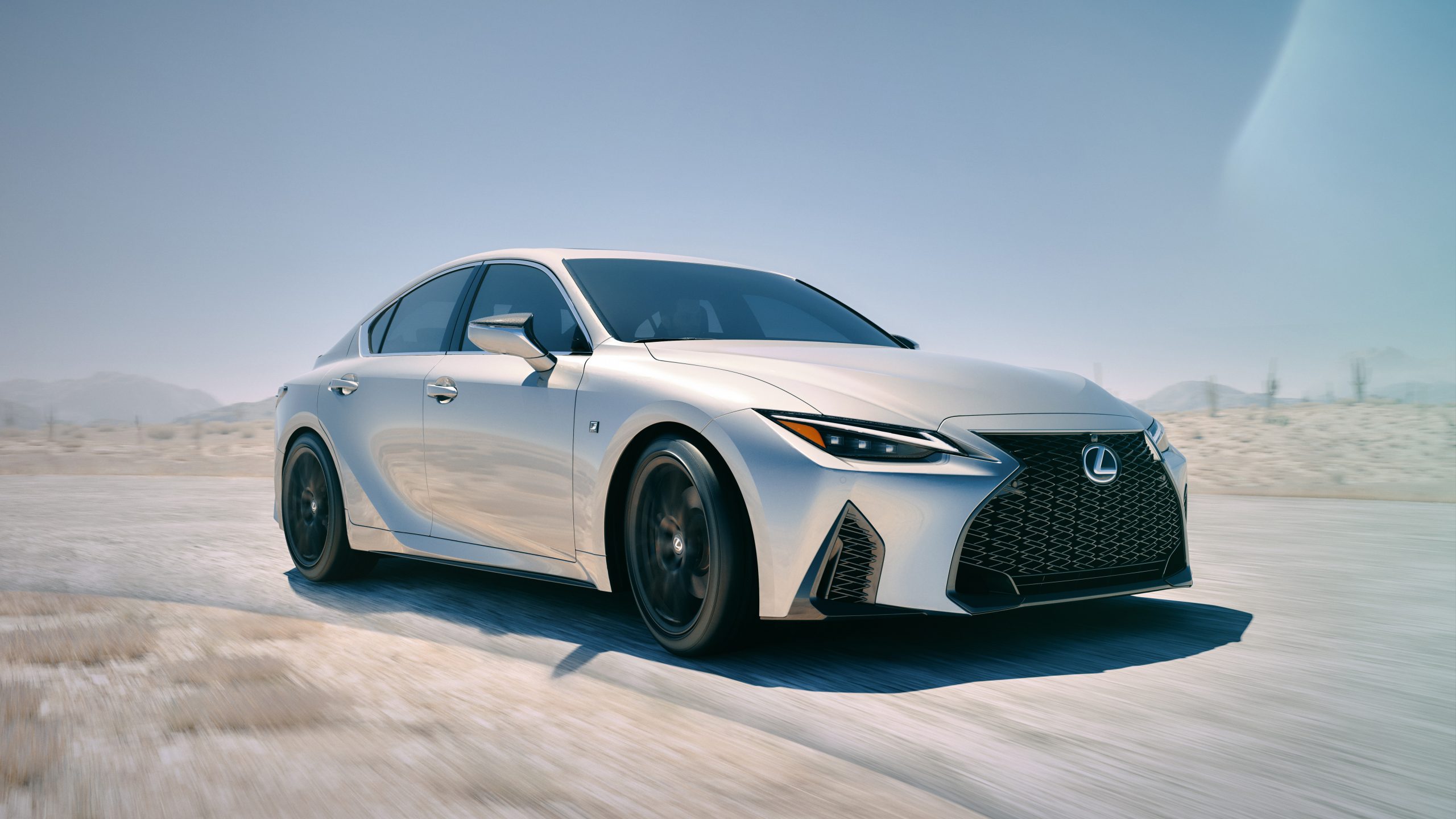 What do you think of the new 2021 Lexus IS?