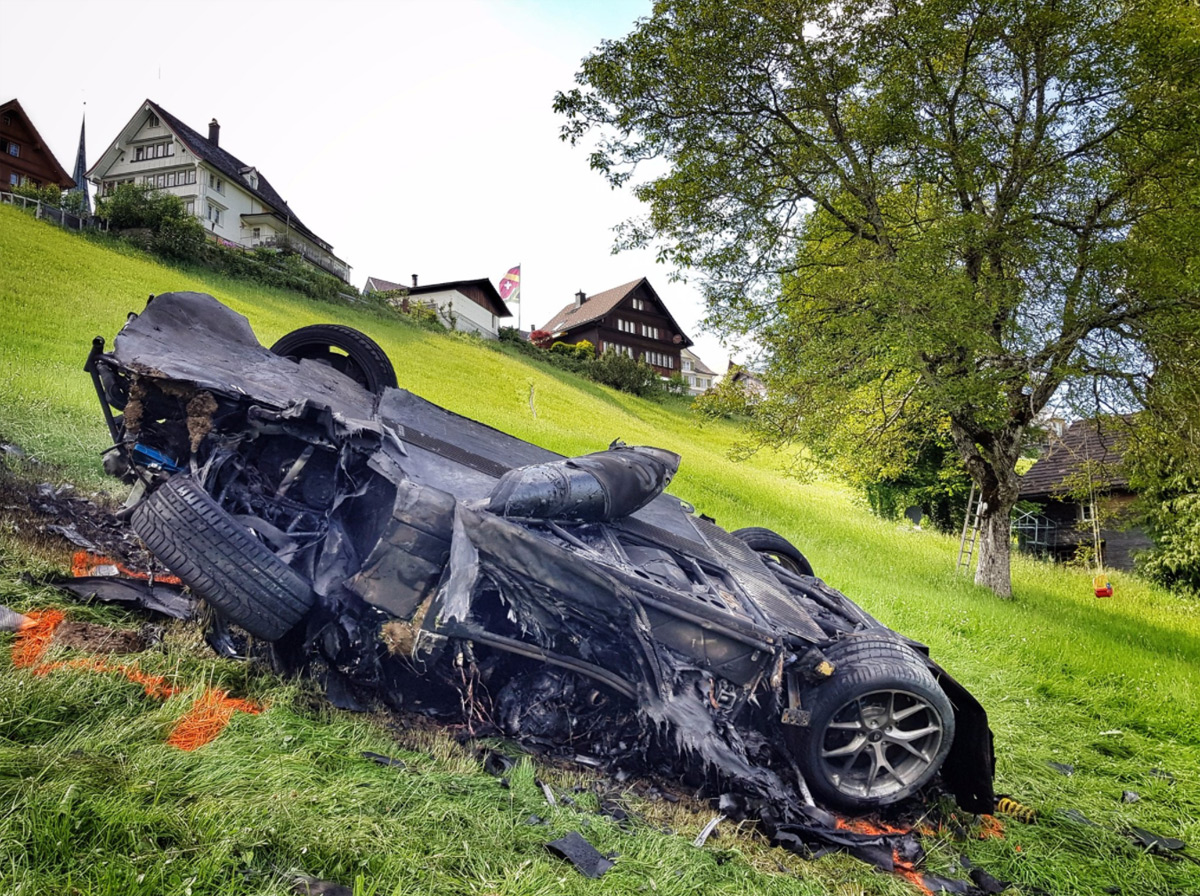 The Grand Tour's Richard Hammond was involved in a serious crash over the weekend, but thankfully, it looks like he's going to be ok..
Hammond was completing the Hemburg Hill Climb in Switzerland in the Rimac Concept One during filming for The Grand Tour, when he lost control of the vehicle and went off the side of the road.
This just-released video shows us exactly what happened. It sucks that the camera cut away right when he skidded off the road, but I suspect we'll see the full video in this episode of The Grand Tour.
Richard must have nine lives, as he managed to pull himself from the Rimac just before it spectacularly burst into flames after sliding down a steep slope. He was flown by Air Ambulance to hospital in St Gallen to be checked over, revealing a fracture to his knee.
According to Jeremy Clarkson, "It was the biggest crash I've ever seen and the most frightening but incredibly, and thankfully, Richard seems to be mostly OK."
As you can imagine, this throws a real wrench into The Grand Tour's production schedule, as they were in the midst of taping Season 2, which is slated to premiere in October. With Hammond unable to drive for the foreseeable future, Clarkson and company have some major rewrites in the works.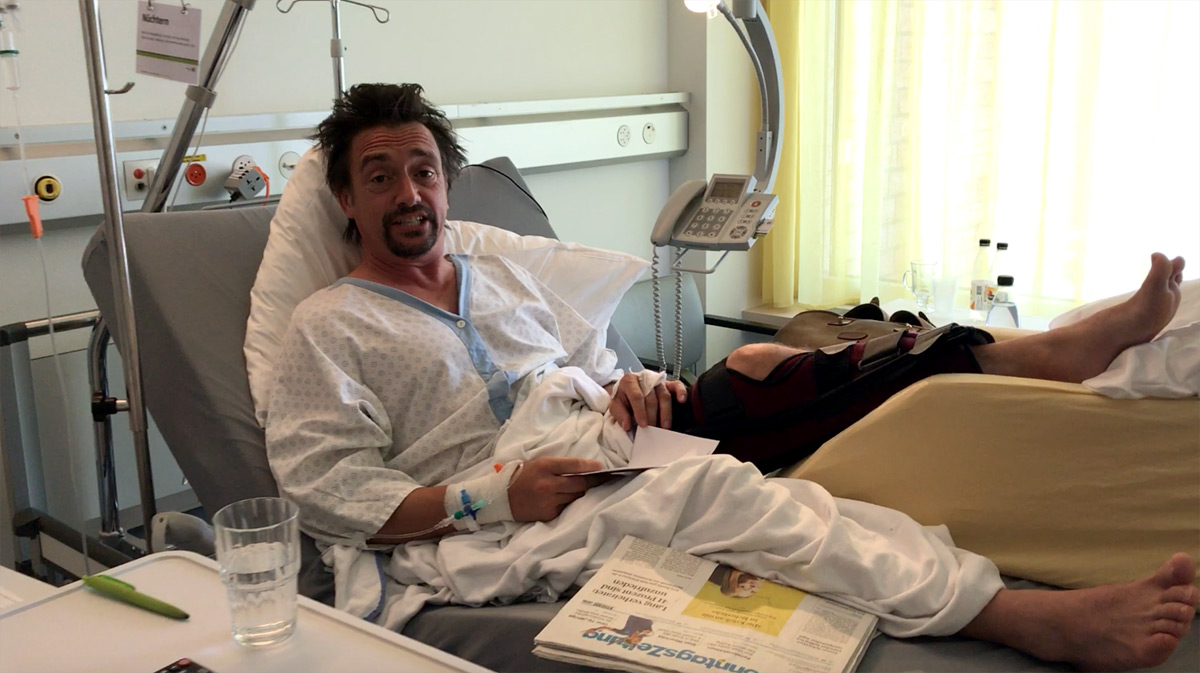 Wishing Hammond a speedy recovery!