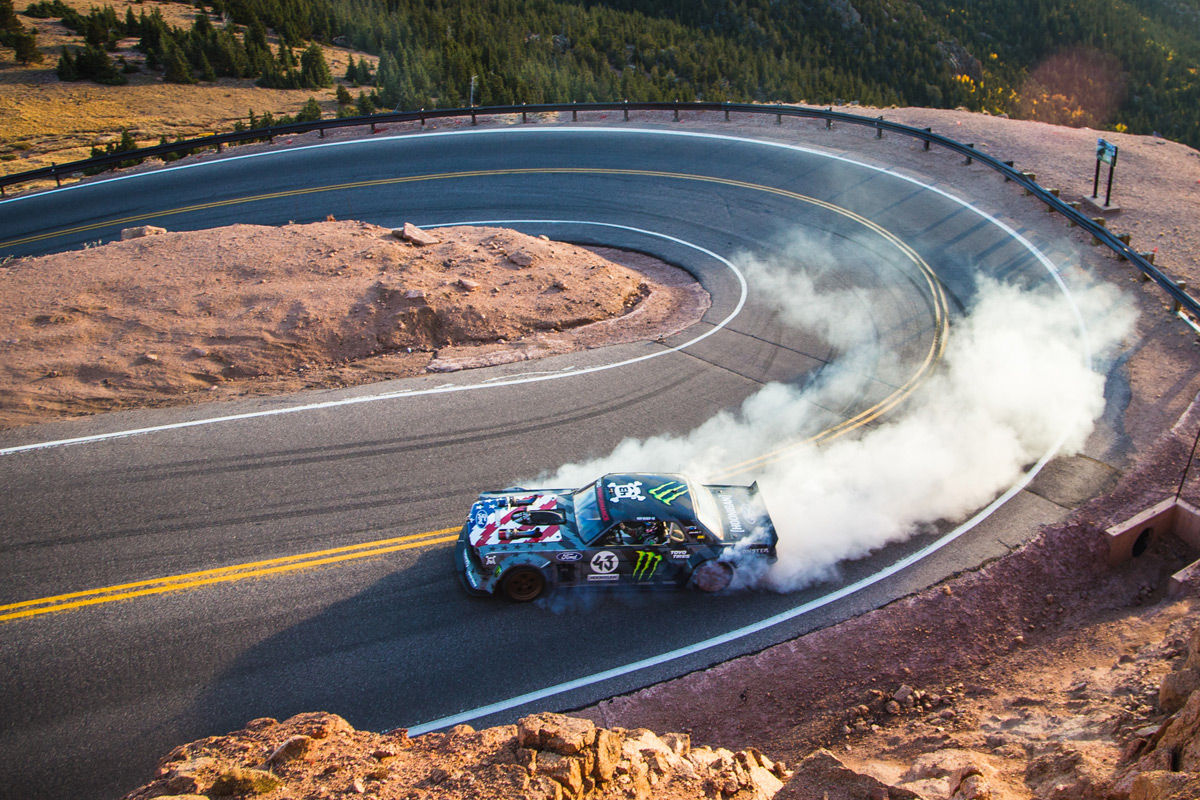 Pennzoil has teamed up with Ken Block and Hoonigan Racing Division as the official motor oil for Block and the team. Block made the switch in 2017 to protect his vehicles as they pound the pavement, whether he's hooning in a Gymkhana video or competing in his #43 Ford Focus RS RX rallycross car.
"The relationship with Ken Block and Hoonigan Racing Division is the next step for Pennzoil in our pursuit to provide consumers edge-of-their-seat automotive entertainment," said Doug Kooyman, Pennzoil Global Brand Director. "Ken is a pioneer in our industry and is redefining automotive exhilaration. We are confident that what's to come will have your adrenaline pumping."
On top of being a viral video superstar, Ken Block is a dedicated rally and rallycross athlete, currently competing full-time in the World Rallycross Championship. Heading into the 2017 race season, Pennzoil Platinum® Racing 10W-60 Full Synthetic motor oil will be coursing through the engines of both Hooningan Racing Division athletes' vehicles; Block's #43 Ford Focus RSRX and teammate Andreas Bakkerud's #13 Ford Focus RS.
Off the track, Pennzoil will power the engine of Ken Block's 1965 Ford Mustang Hoonicorn RTR V2 to help withstand the stress of all of his sideways endeavors, including Climbkhana, his upcoming film that documents Block taking his smoky, sideways, signature driving style up historic Pikes Peak in Colorado.
"I decided to make the switch to Pennzoil after we experienced engine problems running at Pikes Peak during filming for my next video project, Climbkhana, last year," said Block. "The mountain's high elevation is notorious for giving high-stress motors engine problems and we unfortunately suffered mechanical issues with our setup under load at the higher altitudes – all related to the engine oil. But, we're determined to go back and finish filming the project this year and my team is confident that with the help of Pennzoil and their motor oil products and technical know-how, that the Hoonicorn will run perfectly when we return this summer."
Known for non-traditional driving, Block sought out a non-traditional motor oil that would bring out unrivaled performance from his engines. In testing with Pennzoil for Climbkhana, Block felt the difference of next level performance. Pennzoil motor oils are technologically advanced products formulated to withstand extreme circumstances. Pennzoil upholds a strong history, even under the most demanding conditions, of protecting engines and keeping them running clean.
"Joining forces with Ken and Hoonigan Racing Division marks the start of another relationship that embraces mutual goals of pushing performance in extreme engines. Together, we'll unleash next level performance and push horsepower to the limits," continued Kooyman.