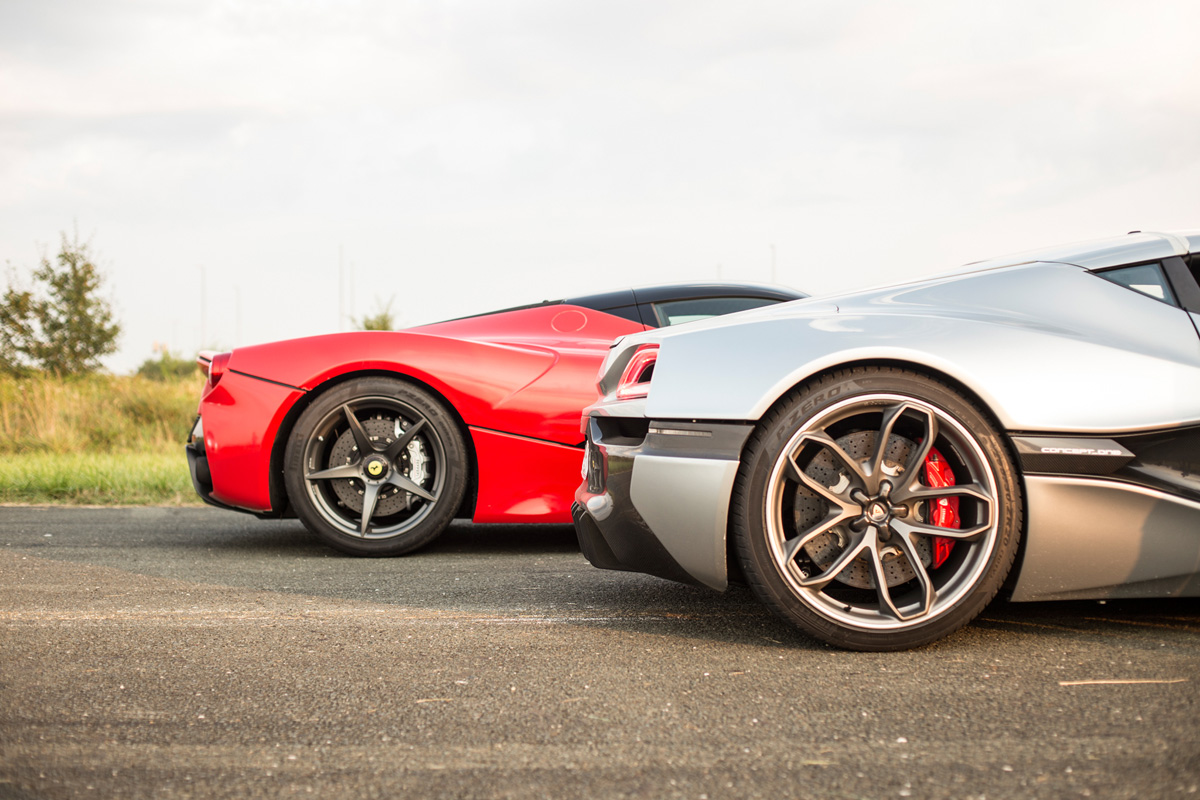 Last month, we showed you video of the Rimac Concept One electric hypercar rocketing to 60 MPH in just 2.6 seconds. And now we've got a new video showing the Concept One facing off against the LaFerrari and Tesla Model S P90D in a good old fashioned drag race.
Can the new hypercar take down the LaFerrari and Model S? If you've read the title, then you know the answer already, but seeing is believing:
For those not familiar with the Rimac Concept One, the electric hypercar puts out 1,088 horsepower and 1,180 lb-ft of torque and rockets from 0-62 in just 2.6 seconds. If that's not impressive enough, it only takes 6.2 seconds to reach 124 MPH from a standstill, and it does 0 to 186 MPH in 14.2 seconds!