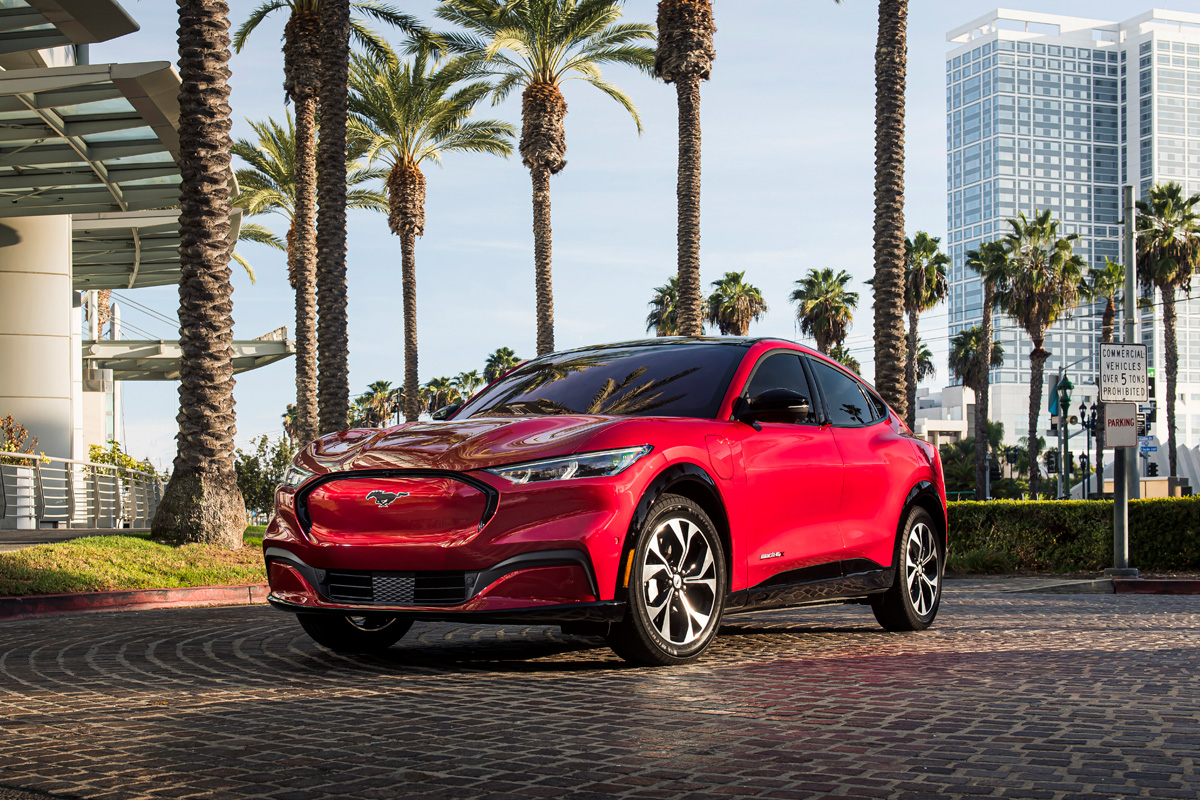 Last year, Ford surprised everyone at the Los Angeles Auto Show with the introduction of the Mustang Mach-E, an all-new, all-electric SUV that would face off against the Tesla Model Y. While Ford seemed pretty confident in taking on the 800-pound gorilla that is Tesla, I'll admit that I was a little skeptical, given the fact that Tesla has been building EVs for over a decade, and has a national Supercharger network.
Then there's the fact that Ford attached the "Mustang" name to their new EV, which had enthusiasts up in arms almost immediately. And as a former Mustang owner myself, I have mixed feelings about this as well. While the Mach-E shares some visual elements with the storied pony car, a Mustang it is not.
Now over the past month, you might have seen some Mustang Mach-E reviews popping up, as Ford brought out a bunch of journalists to Michigan to drive the car for a day. Most of the reviews were fairly positive, but unfortunately none of them could really speak about range, charging times, and other EV-specific issues / concerns, as they only drove the car for a few hours in a controlled environment.
So when Ford asked if I would be interested in borrowing the Ford Mustang Mach-E for 5 days over the Christmas weekend to test out, I was pretty excited to really put it to a test. And since I live in a condo, I would be using public chargers to keep the Mach-E juiced up.. in the middle of winter. This was going to be an interesting week.
Read all about my time with the 2021 Ford Mustang Mach-E First Edition AWD here!
2021 Ford Mustang Mach-E Photo Gallery

And if that's not enough, check out this modified Mustang Mach-E from Motion R Design, which really takes the electric 'Stang to the next level!