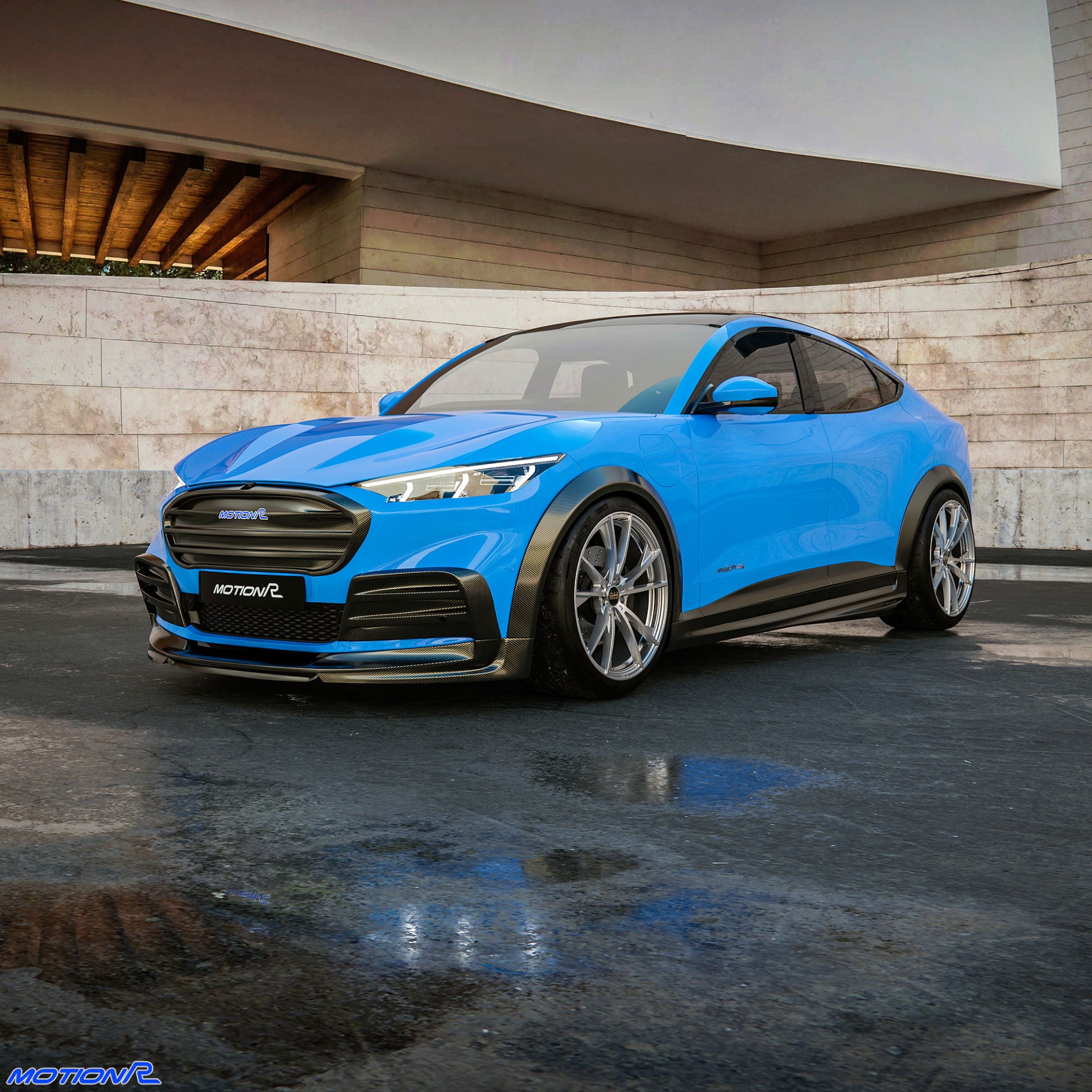 This morning, Motion R Design shared some photos of a modified Mustang Mach-E on their Facebook page, and damn it looks sharp! We don't have a ton of information on the kit, but here's the details the shared on their page:
Motion R Design are extremely excited to launch its 'E Series' range of modified vehicles, starting with the Ford Mustang Mach-E. Our Motion R Design Mach-E will come fitted with a full Motion R exterior styling package with a choice of traditional 2×2 Carbon Fiber or the more modern Forged Carbon weave option.
Alongside the exterior styling package, we will also be teaming up with Quantum44, who have designed a unique new Q44 Flow Forged range of wheels to complement the finished product.
The interior also gets the usual unrivalled Motion R overhaul comprising of:
– Motion R Design Full Nappa Leather
– Motion R Design carbon flat bottom steering wheel
– Motion R Design carbon fiber interior panels (available in standard 2×2 or Forged carbon to match the exterior carbon choice).
This is the first modified Mach-E I've seen, and I've got to say, it really transforms the car from mild to wild, giving it a bit of an Urus vibe. And considering that this is a "Mustang", this certainly won't be the last modified Mach-E we'll be seeing.
No word on pricing for the Motion R Design Ford Mustang Mach-E just yet, but if you're interested, send them an e-mail and member of the Motion R Design sales team will be in touch.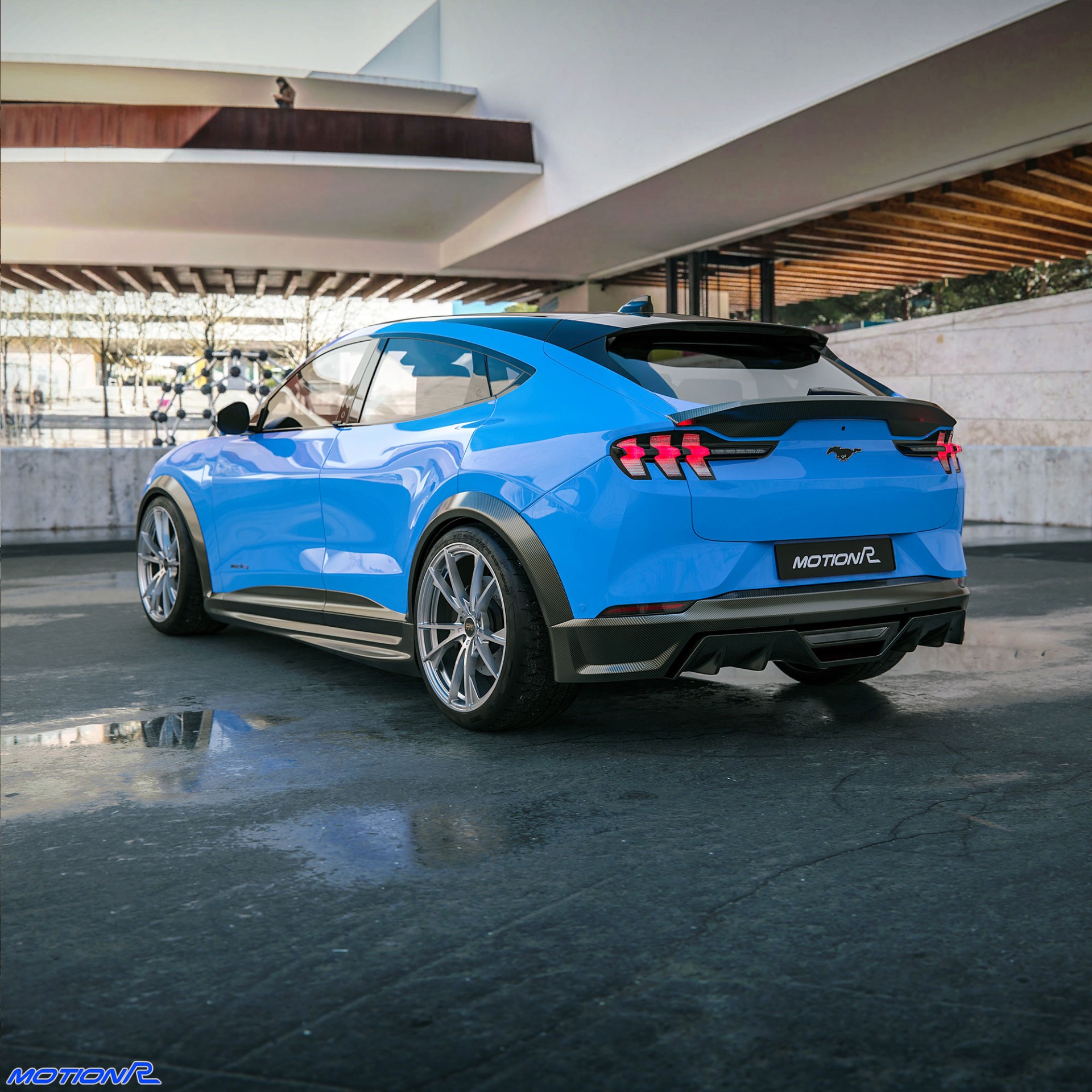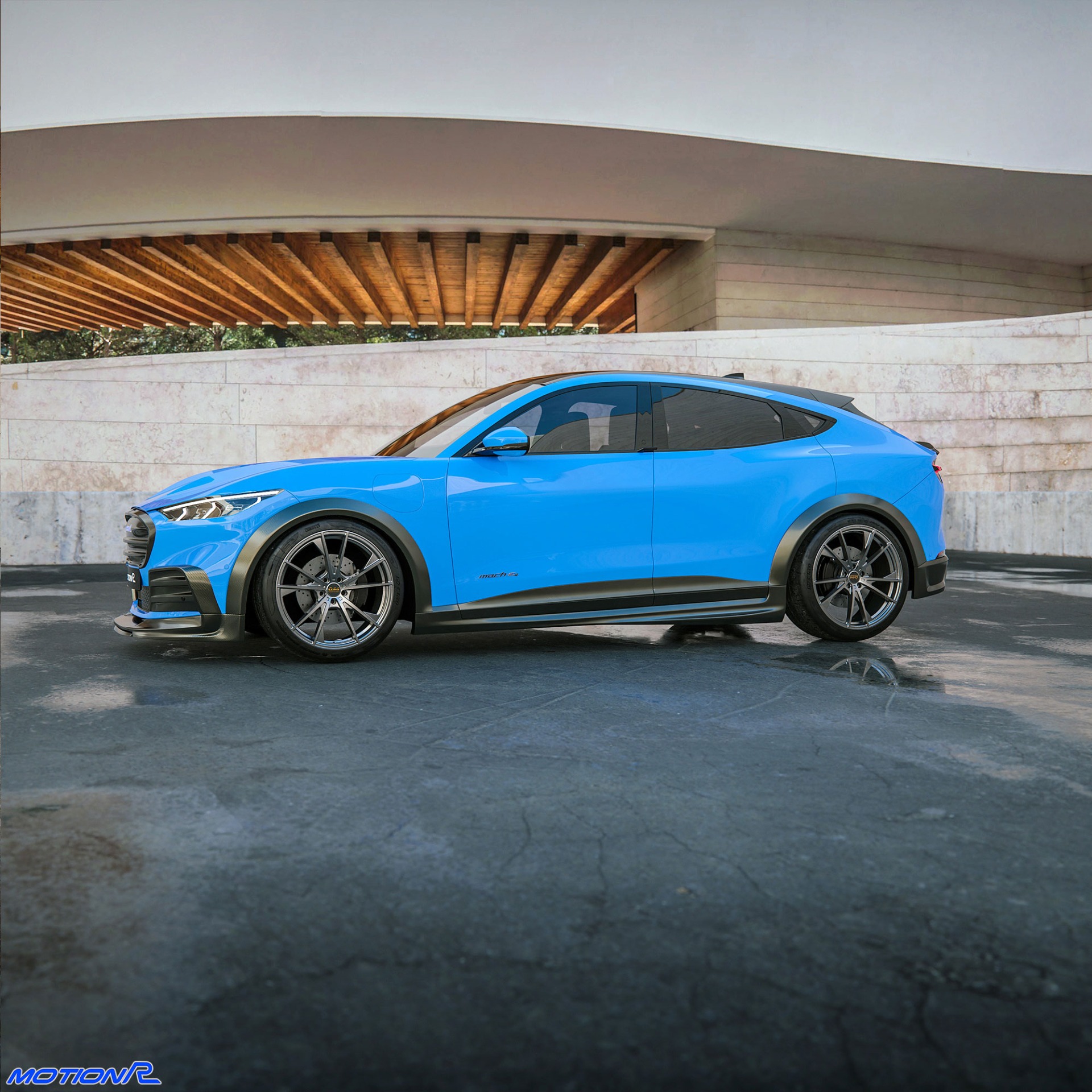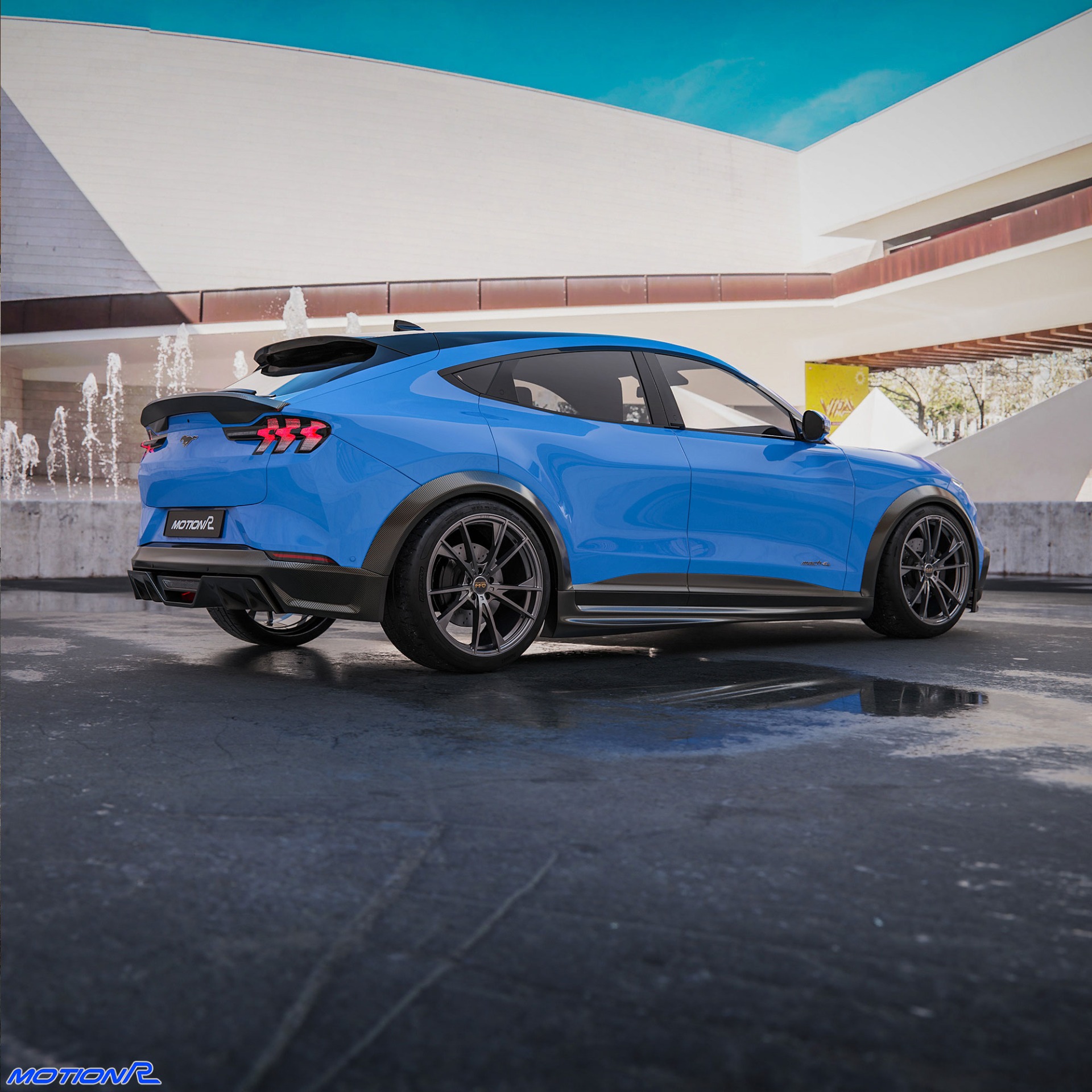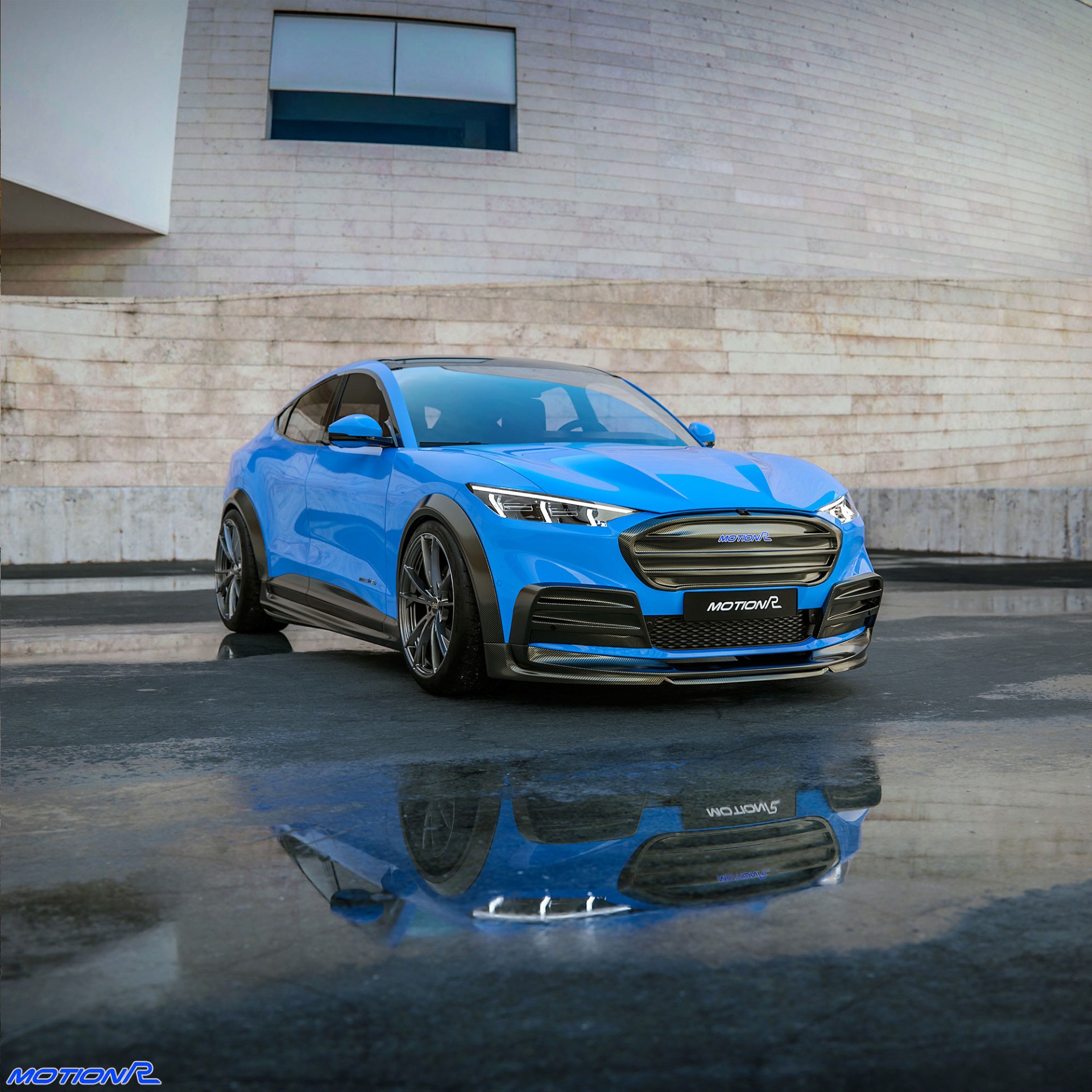 What do you think of the Motion R Design Ford Mustang Mach-E?