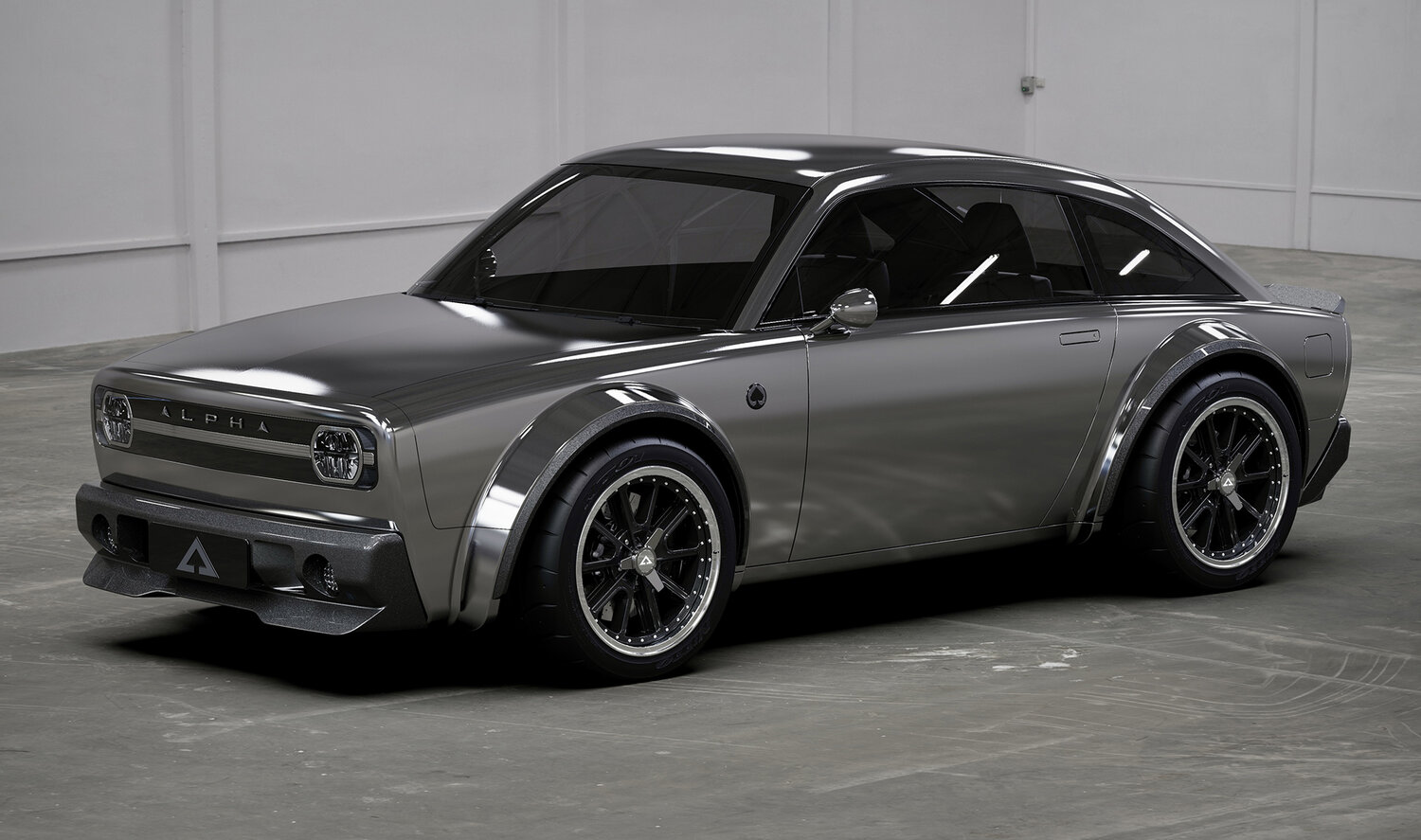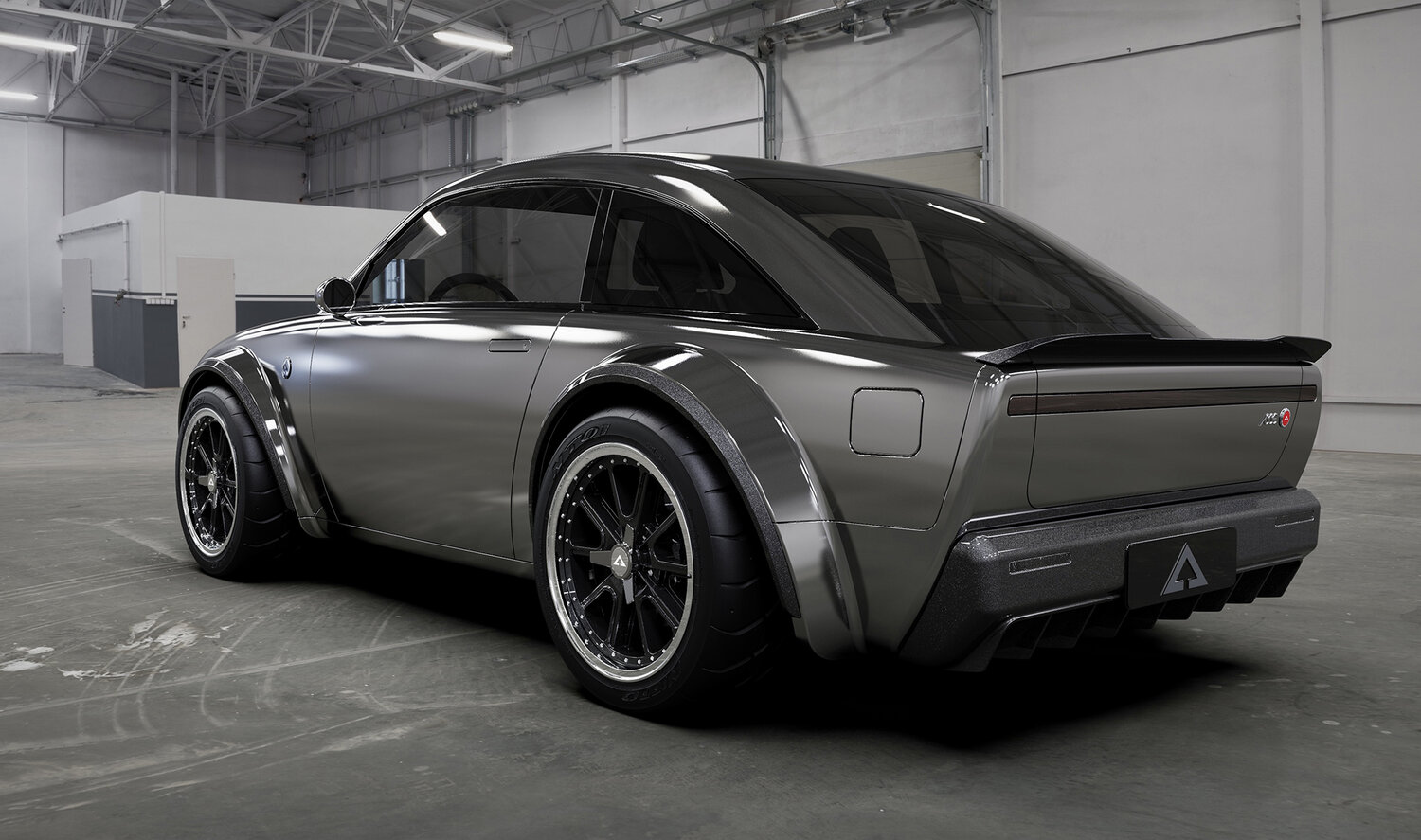 Let's be real, the majority of electric vehicle available right now are pretty boring looking, with styling clearly an afterthought. Yeah, the the Ford Mustang Mach-E is flashier than the Chevy Bolt, the Porsche Taycan is "decent" looking, and even the Volvo Polestar 2 is a handsome car. But they're all HUGE cars.
Me, I've always driven small, sporty cars, and if I made the switch to an EV, I would want to stay in that category, as I have no need for a bigger car. The only problem? There's no such thing as a good looking, sporty, compact EV. The Genesis Mint concept from a few years ago was about as close as we got to that, but sadly that didn't go anywhere.
But Alpha Motor Corporation is about to change that with the introduction of their Alpha ACE Coupe Performance Edition. As the name suggests, this is a performance variant of the "urban electric vehicle" that they unveiled last month, taking their sleek little coupe and giving it a boost of testosterone to make it even more fun to drive!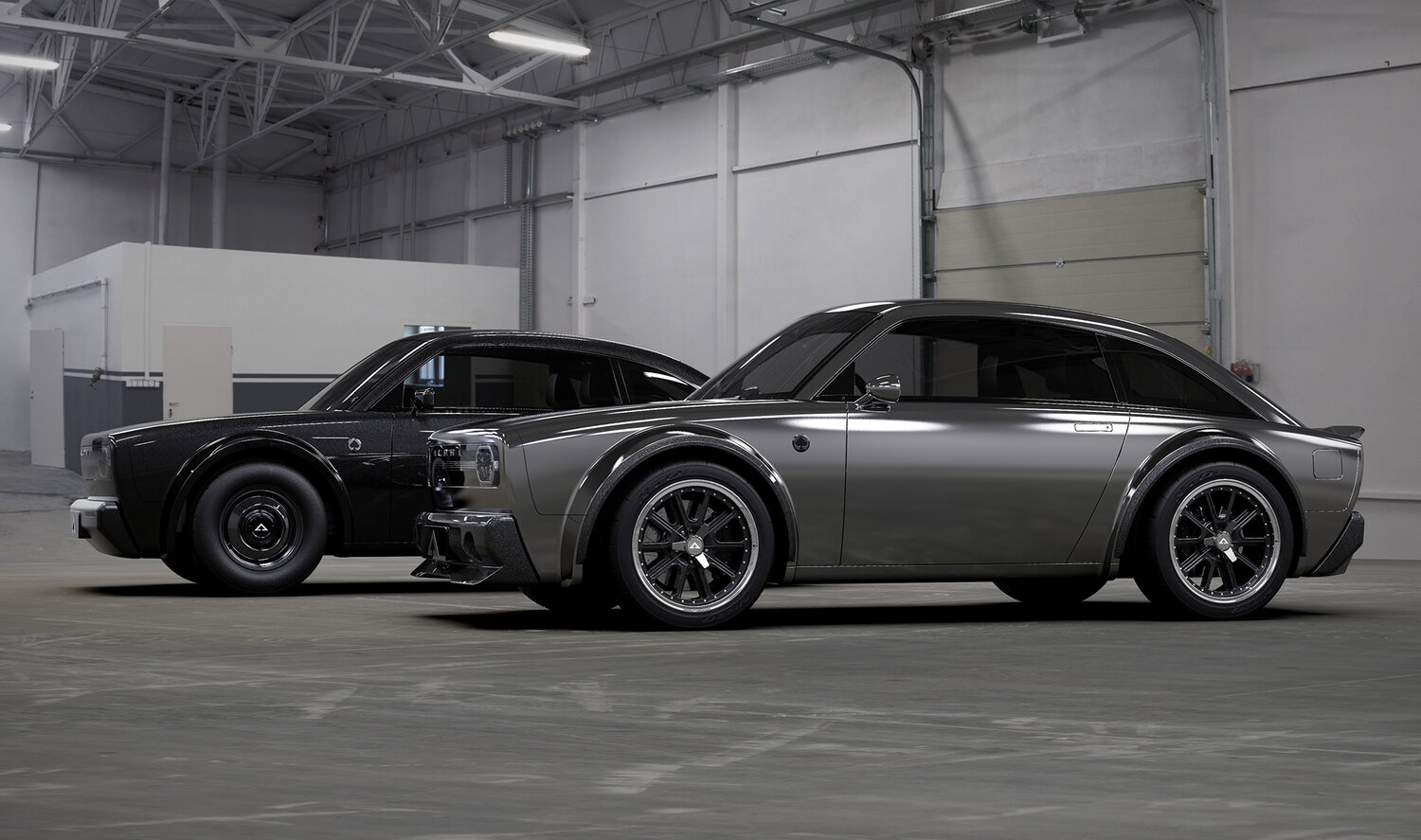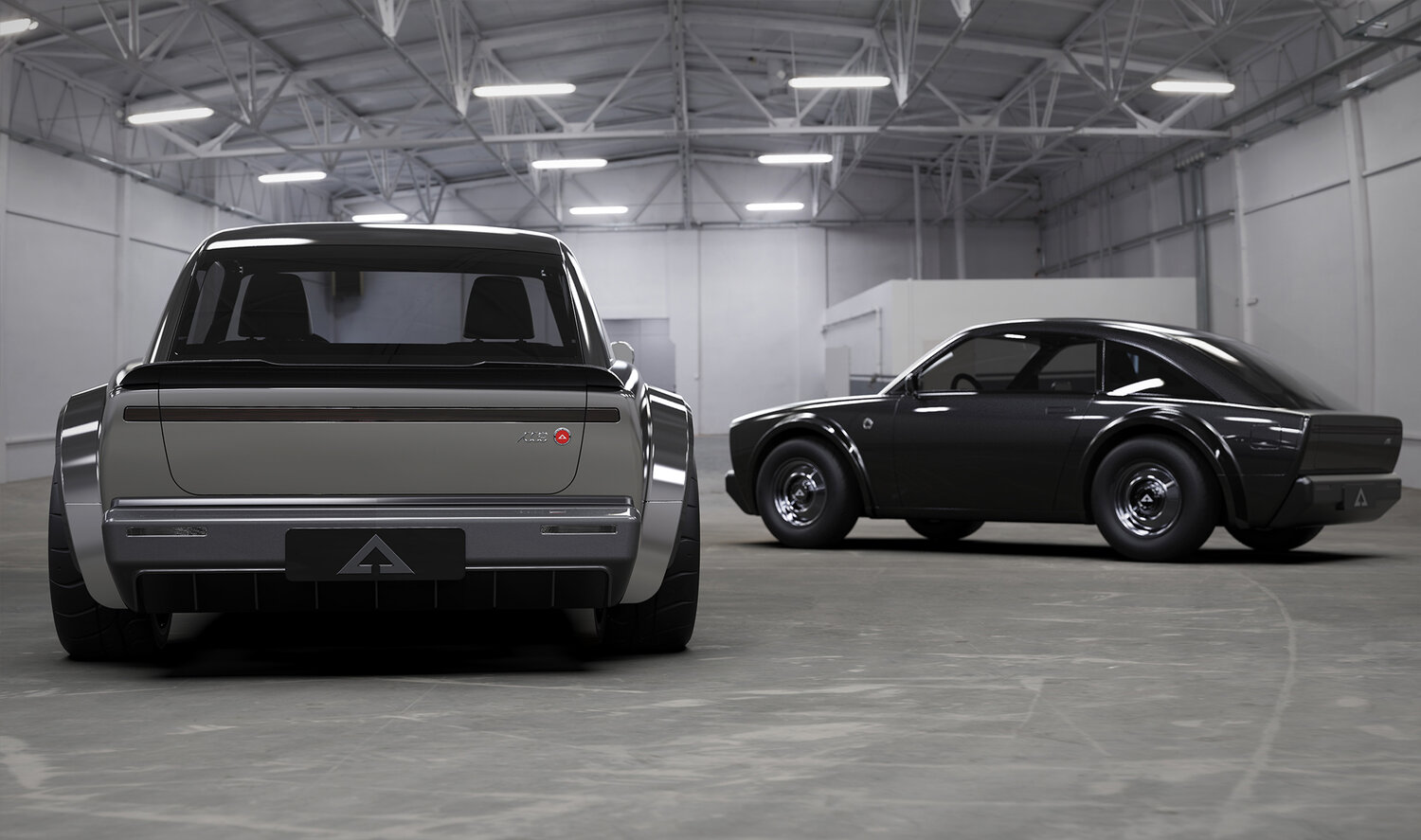 Size wise, the ACE Coupe is downright small, measuring in at 169-inches long, 75-inches wide, and 56-inches high. It's a two-seater, with generous cargo space front and rear. In Performance Edition form, it's equipped with four-wheel drive, capable of going from 0-60 in an impressive 4.6 seconds, with a top speed of 124 mph. Max range is 220+ miles.
The ACE Coupe blends versatility, performance, and sustainability on a compact footprint that supports multiple body styles including coupe, sedan, and utility crossover. The ACE Coupe is built on a modular vehicle platform that is an extension of Alpha's ICON Electric Utility Vehicle. Both ACE and ICON are created to prioritize consumer friendliness through technology with a welcoming energy.
Looks wise, I'm totally digging this. It's got a futuristic retro thing going on, and it is truly like nothing else on the road today. People don't give EVs a second look on the road (because they look like appliances on wheels), but you can be sure that the ACE Coupe will be breaking some necks as you drive by. For me, it was love at first sight!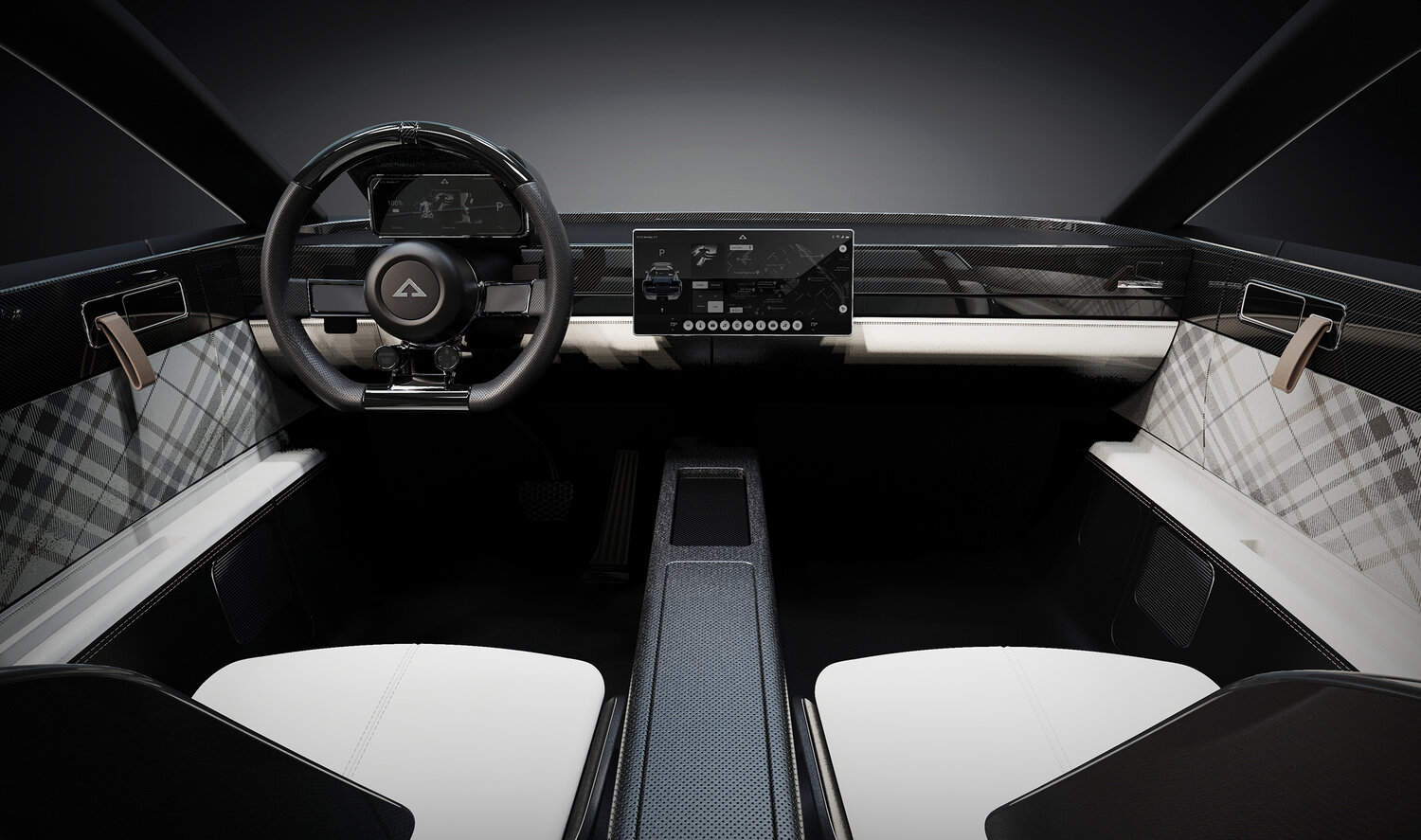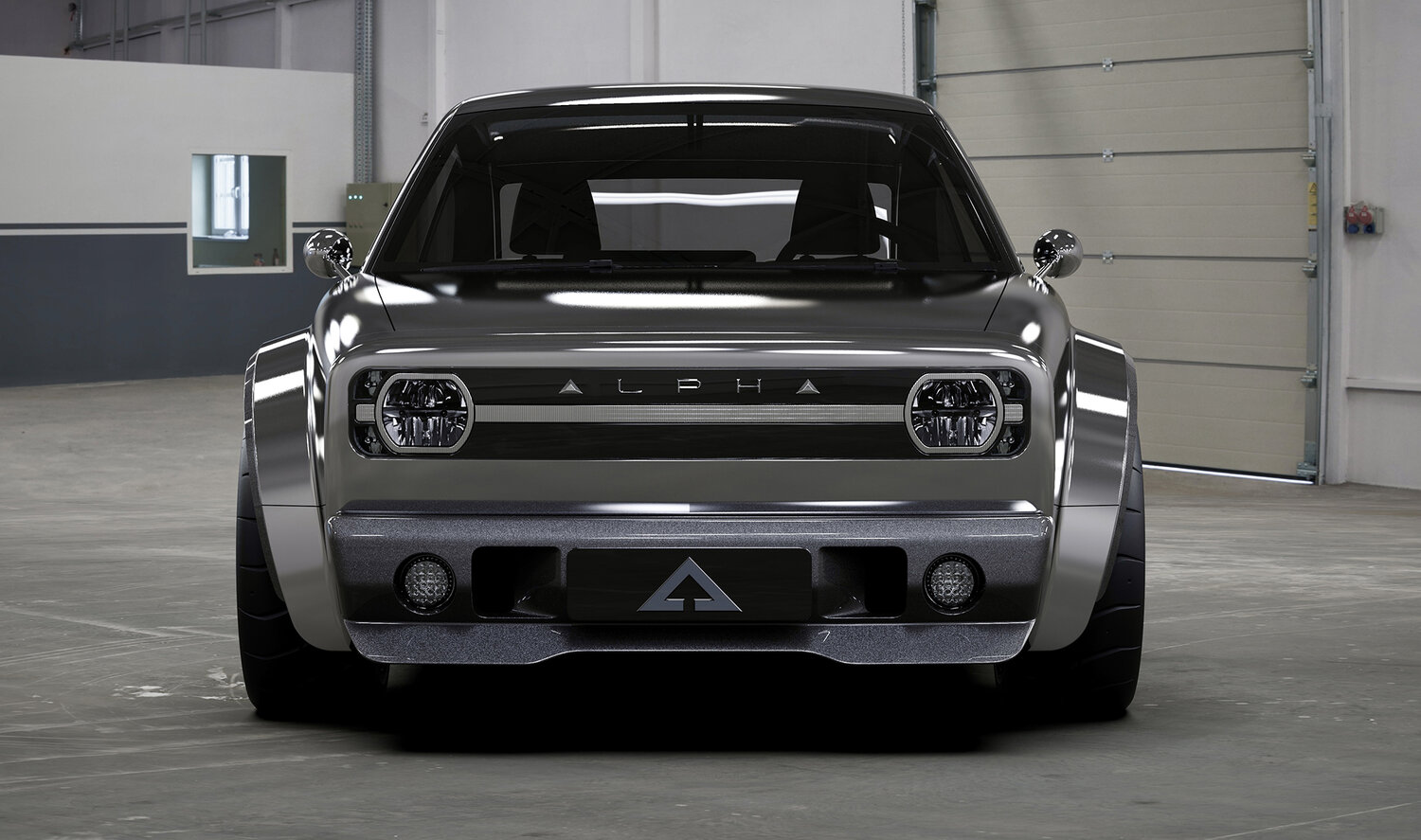 Step inside the ACE Coupe Performance Edition and you will marvel at its groundbreaking modularity, with its driver-centric digital speedometer (removable for use as a personal electronic device), digital center display that is replaceable with other displays of various sizes, ergonomically bolstered sport seating, and removable audio speakers.
The vehicle's spatial structure is built for flexibility and customization, which empowers their owners to input their personality and create their very own unique car by selecting their preferred colors, materials, and finish.
ACE's Aerodynamic Modification Package, which is available for the vehicle, includes a front bumper that has an integrated air dam to reduce air flow under the vehicle, a rear bumper with a diffuser and rear deck mounted spoiler, which can efficiently increase downforce and provide enhanced grip and maneuverability, and sports side mirrors. All such features will be made from lightweight materials, like carbon fiber and such.
Pricing for the Alpha ACE Coupe Performance Edition has not been announced yet, but if I had to guess, I'd say you're looking at $40,000-$45,000 depending on options, given that the standard ACE Coupe has an MSRP of $32,000-$39,000. Factor in the $7,500 federal EV tax credits and additional state EV tax incentives that might be available to you, and the Alpha ACE Coupe Performance Edition becomes a downright bargain.
You can place an online reservation for either model here.
What do you think of the Alpha ACE Coupe Performance Edition?