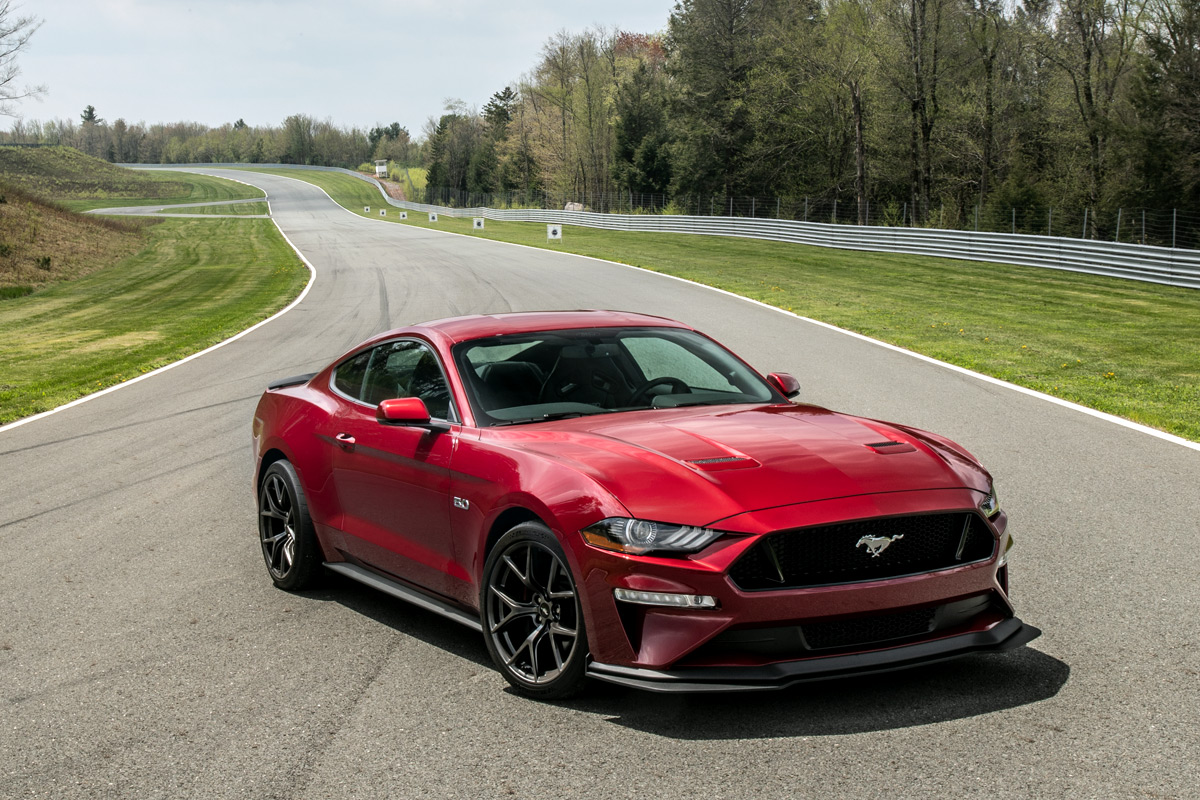 Mustang owners can't seem to leave well enough alone, always looking to modify their rides, whether for looks, performance, or handling. And who can blame them, as there is a huge aftermarket to help owners make their Mustangs their own.
When it comes to performance, there's a lot one can do to boost the Mustang's power, everything from a freer-flowing exhaust to cams to a full-blown turbo or supercharger setup. The only limitation is your wallet.
Ford is getting into the aftermarket game as well, following up their Ranger tune with a similar treatment for 2018–2020 Mustang GT models, an upgrade kit that delivers extra power, and it comes with a three-year/36,000-mile warranty.
Courtesy of Ford Performance comes a 2018-20 Mustang GT upgrade kit that consists of a cold air intake, throttle body from the Mustang Bullitt, along with an adapter for the new throttle body. A performance calibration (which improves throttle response and changes the shift mapping for the 10-speed automatic) rounds things out.
Now here's the kicker. The package delivers an additional 19 hp at 6,500 rpm and 18 lb/ft of torque at 4,500 rpm, for a total of 479 horsepower and 448 lb-ft of torque. Better still, you get an additional 42 lb/ft of torque at 2,000 rpm! All for just $1,275 plus installation!
Those are Mustang Bullitt numbers, but without the $12,000 premium that the Bullitt commands. It's a great option for someone who wants some extra performance without breaking the bank, and while keeping their warranty intact.