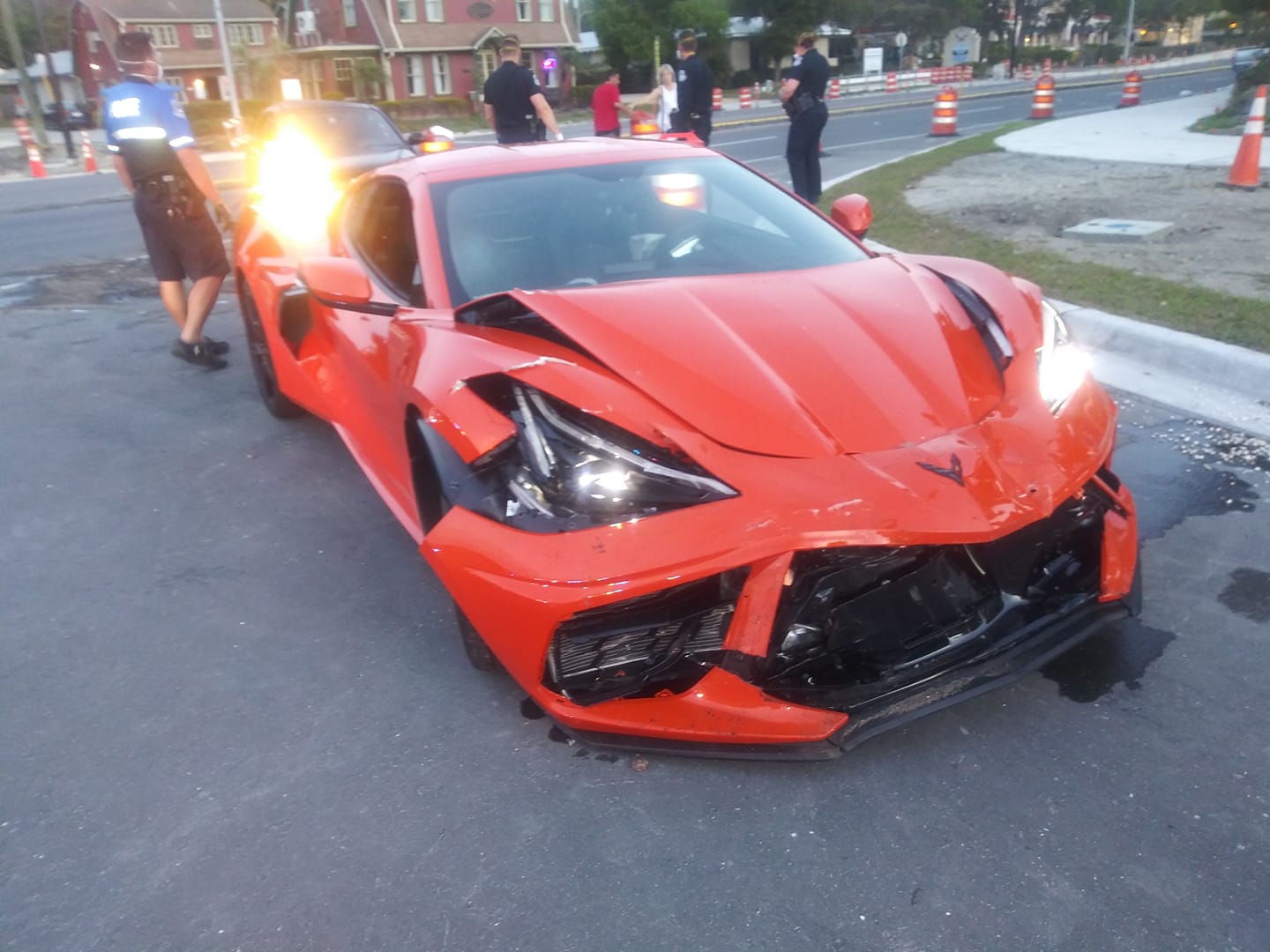 Imagine waiting for nearly a year to take delivery of your Sebring Orange 2020 Chevrolet Corvette C8 Z51, getting the call from the dealership that it's finally arrived.. and then just a day later, it's cruelly taken away from you, thanks to a suspected drunk driver. 🙁
Such is the story of "June Bug", who took delivery of his brand new mid-engine Corvette C8 on April 2nd from Cox Chevrolet in Bradenton, Florida. The following day, he was out on Highway 41 near Sarasota when a driver in a late-model Hyundai Accent suddenly pulled out in front of him. With no time to react, he hit the guy pretty hard, causing the damage you see here.
"Me and my passenger were driving southbound on a straight away and all of a sudden a car pulls in front of my path attempting to do a illegal u turn and I t-boned his car," he said in a Facebook comment. "The gentlemen was very drunk and he went to jail."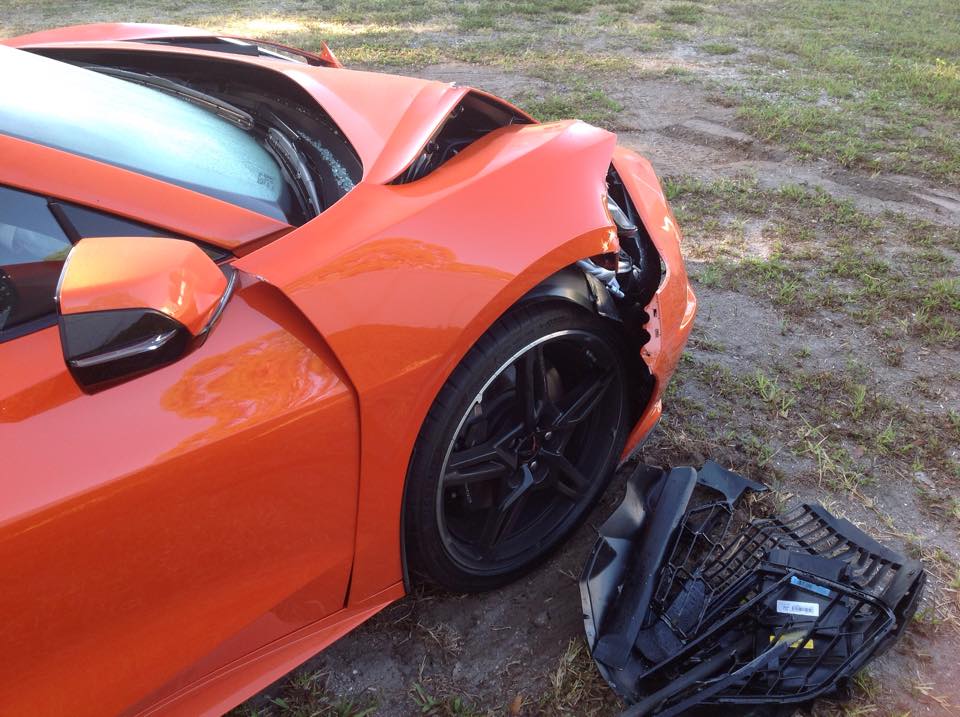 Thankfully, everyone walked away from the accident in one piece, though the same can't be said for the Corvette. June Bug had some cuts and bruises to his face, requiring five stitches. His passenger had some broken fingers, as well. No word on the driver of the Hyundai.
"Only had it for 200 miles but Itz everything every1 said it would b. Plenty of power and the stopping capacity iz amazing… Not 100% sure of my speed but speed waz not a factor. I truly believe the duel caliper system saved the drunk guys life and ours," said June Bug.
While most expected the Vette to be totaled based on the extensive damage to the front trunk, bumper, and quarter panels, it's easy to forget that because the car is mid-engine, the damage isn't quite as bad as one would expect. June Bug has posted some photos on Facebook showing his car being torn down so they can determine if it's repairable or not. And unless there's some serious frame damage, they'll probably fix it.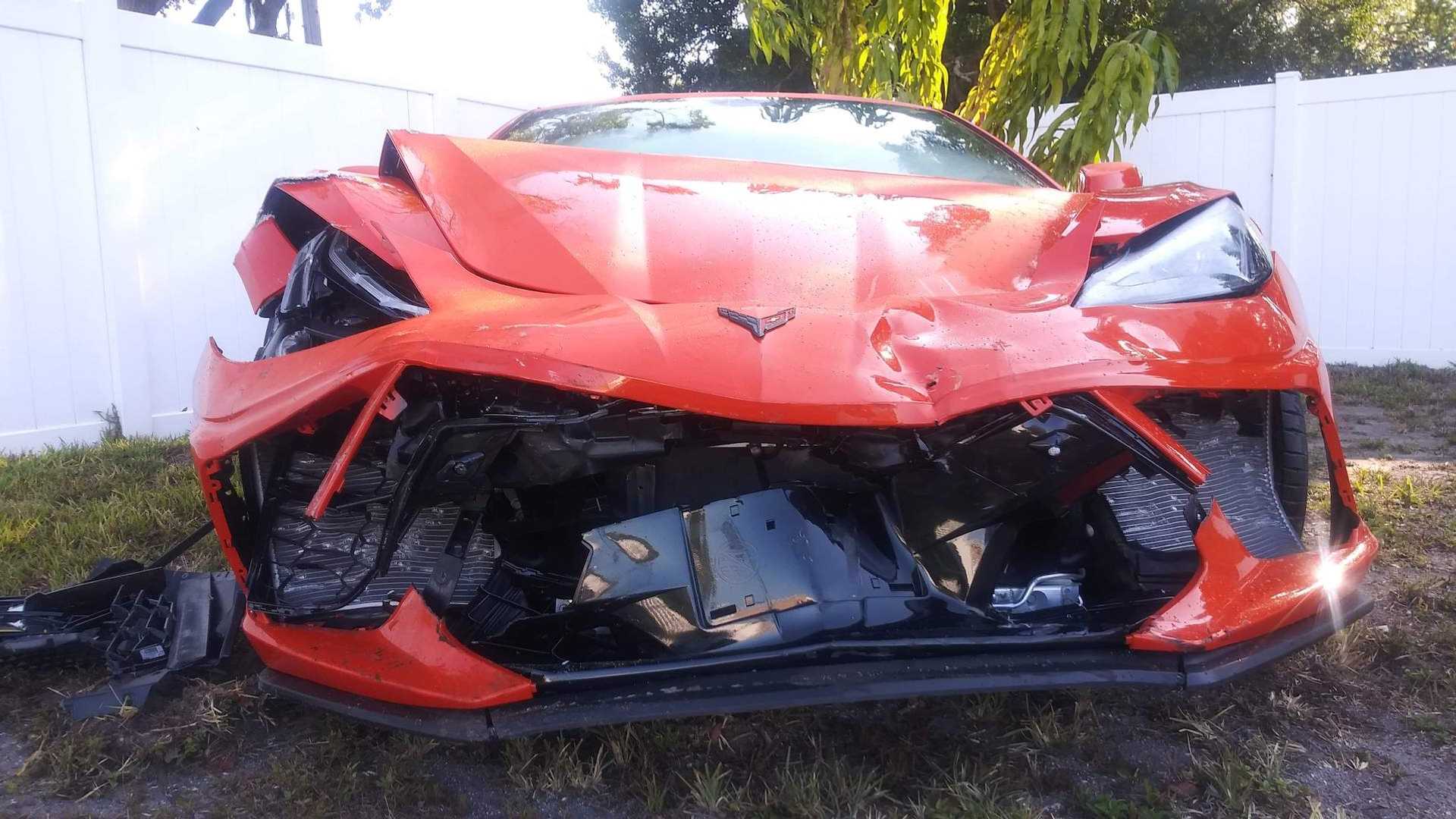 According to him, "my insurance sounds like dey really wanna take care of her, so big shut out 2 TRAVELERS Insurance. Let's c how da chassis measures out in da next few days… Very very happy that I will hopefully drive her again n hopefully parts will b available soon."
Personally, I feel for the poor guy, as you don't want your BRAND NEW car to be repaired like so, as it's never going to be quite 100%, they just never are. And when you spend $80K on a sports car like this, you want it to be perfect in every way. Not to mention the diminished value hit he's going to take if and when he wants to sell it.
But I can also understand the insurance company wanting to try and fix it, as it would certainly be cheaper than get stuck paying out the full value of the car.. You know, being that it was all of a day old and only had 230 miles on the odometer.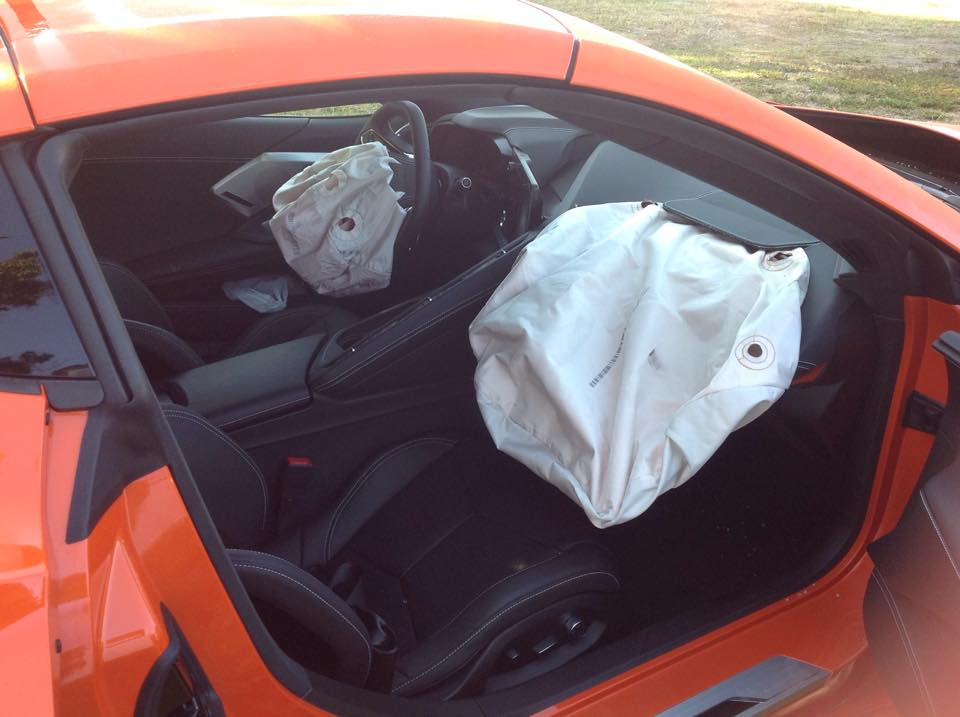 Given that everything is taking much longer due to the coronavirus, we probably will not know the final verdict on June Bug's C8 for a few more weeks. But either way, he is going to be stuck waiting for awhile. If they decide to repair it, it's going to take forever to get parts, because it's a brand new car, and because the majority of parts suppliers are still closed right now.
If his insurance company totals the C8, he'll likely order another one. But since production has been halted for god knows how long (will this quarantine ever end?!), he might be waiting for quite some time to get his hands on a new 2021 Corvette. Maybe he can choose a different color this time around and mix it up.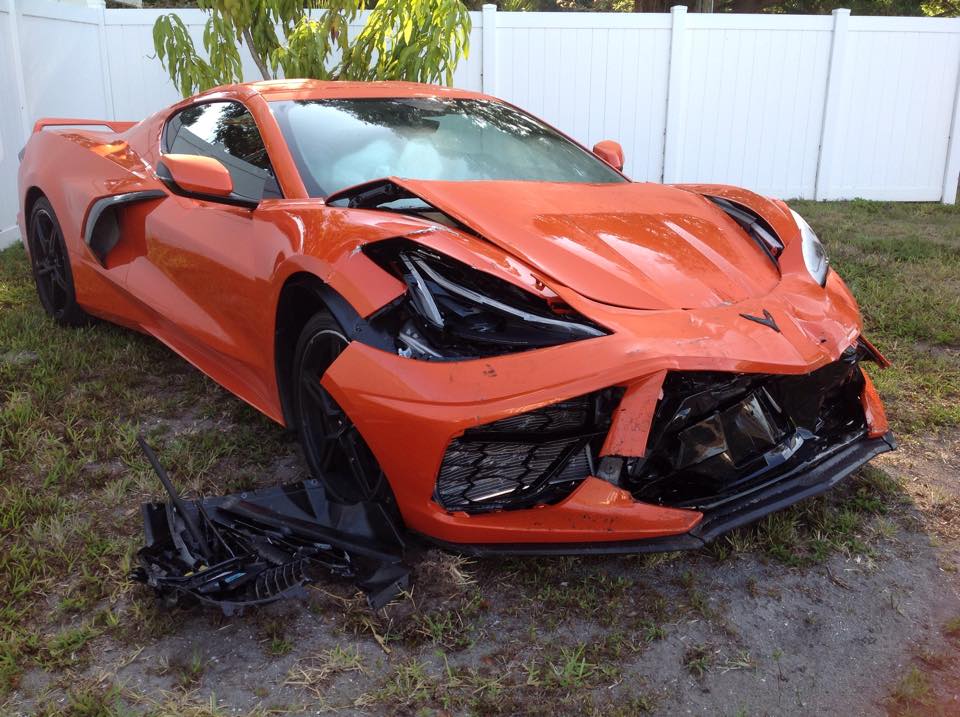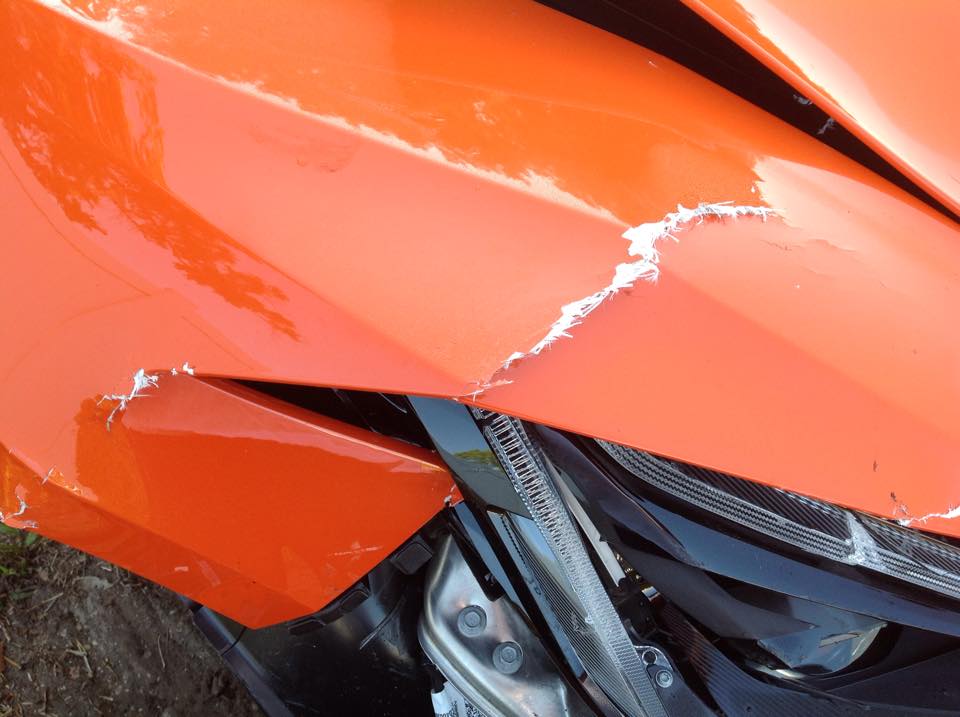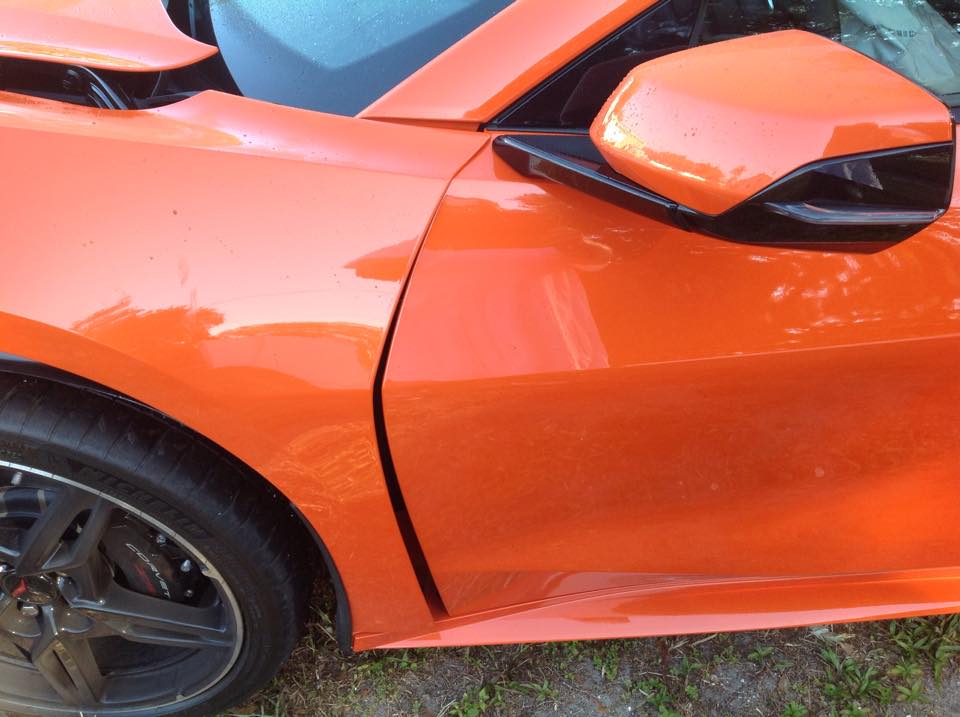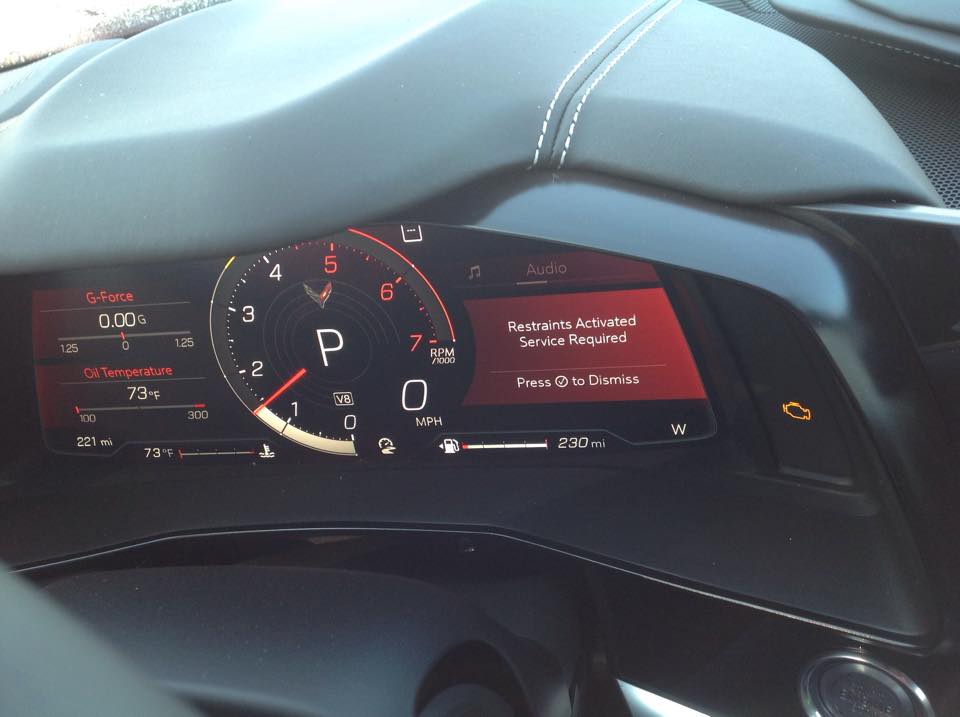 Photo credit: Facebook