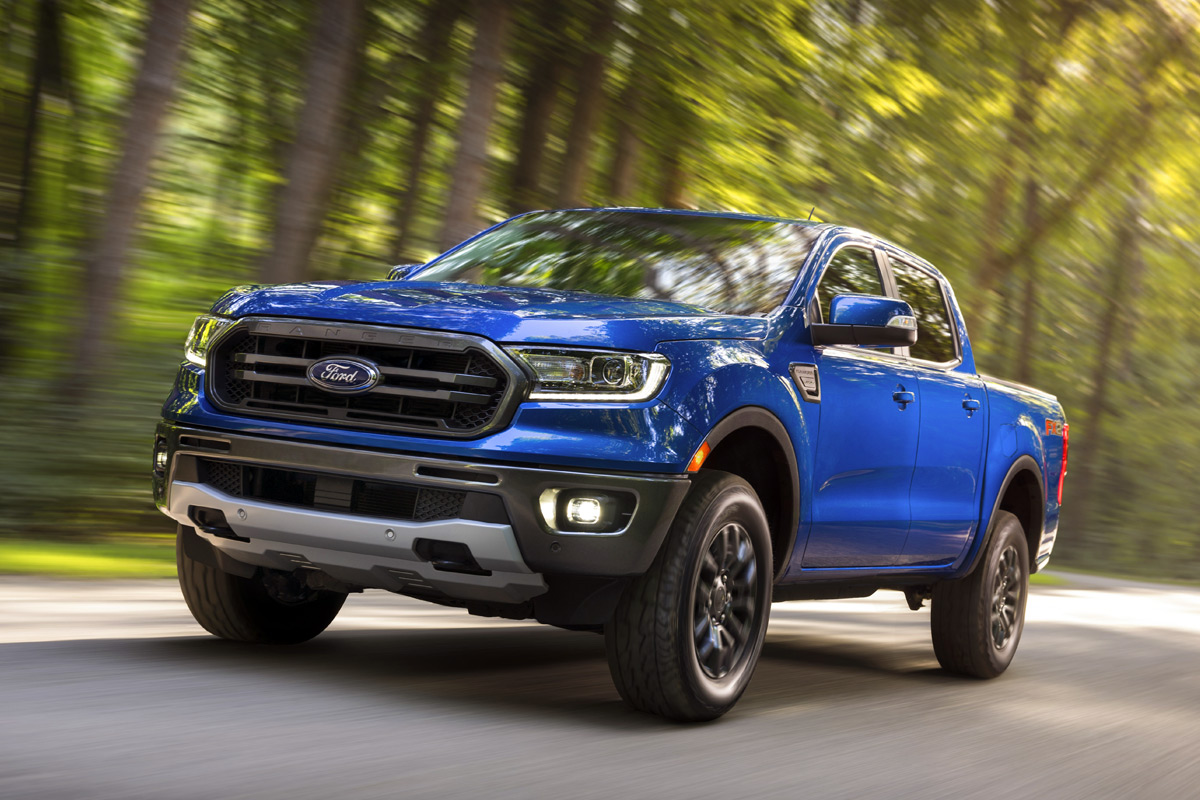 One of the great things about turbocharged engines is that you can usually squeeze even more power out of the car with a proper tune. But, when you go that route, you typically void your warranty, which could spell disaster if your tuner gets a little overzealous and your engine goes BOOM!
But Ford Performance has got you covered with a new tuning package that boosts the Ranger's performance, while keeping your factory intact. And it's 50-state legal to boot!
According to Ford Performance, the M-9603-REB calibration kit gives the new Ranger an extra 45 horsepower at 4500 RPM and 60 lb-ft of torque at 2500 RPM. That takes the 2.3-liter EcoBoost from 270 hp to 315 hp, and from 310 lb-ft. to 370 lb-ft. of torque. There is also an optimized shift schedule for the 10-speed automatic transmission to deliver crisper, more precise shifts.
While not quite as powerful as that 350-horsepower Ranger Raptor that we don't get, this package is a nice consolation prize. And at just $825, it won't break the bank either. The kit includes a Pro Cal 4 software calibration tool and a high-flow K&N air filter, and installation couldn't be easier.
So if you have a 2019 or 2020 Ford Ranger and want a little extra power, this is a great way to go about it.