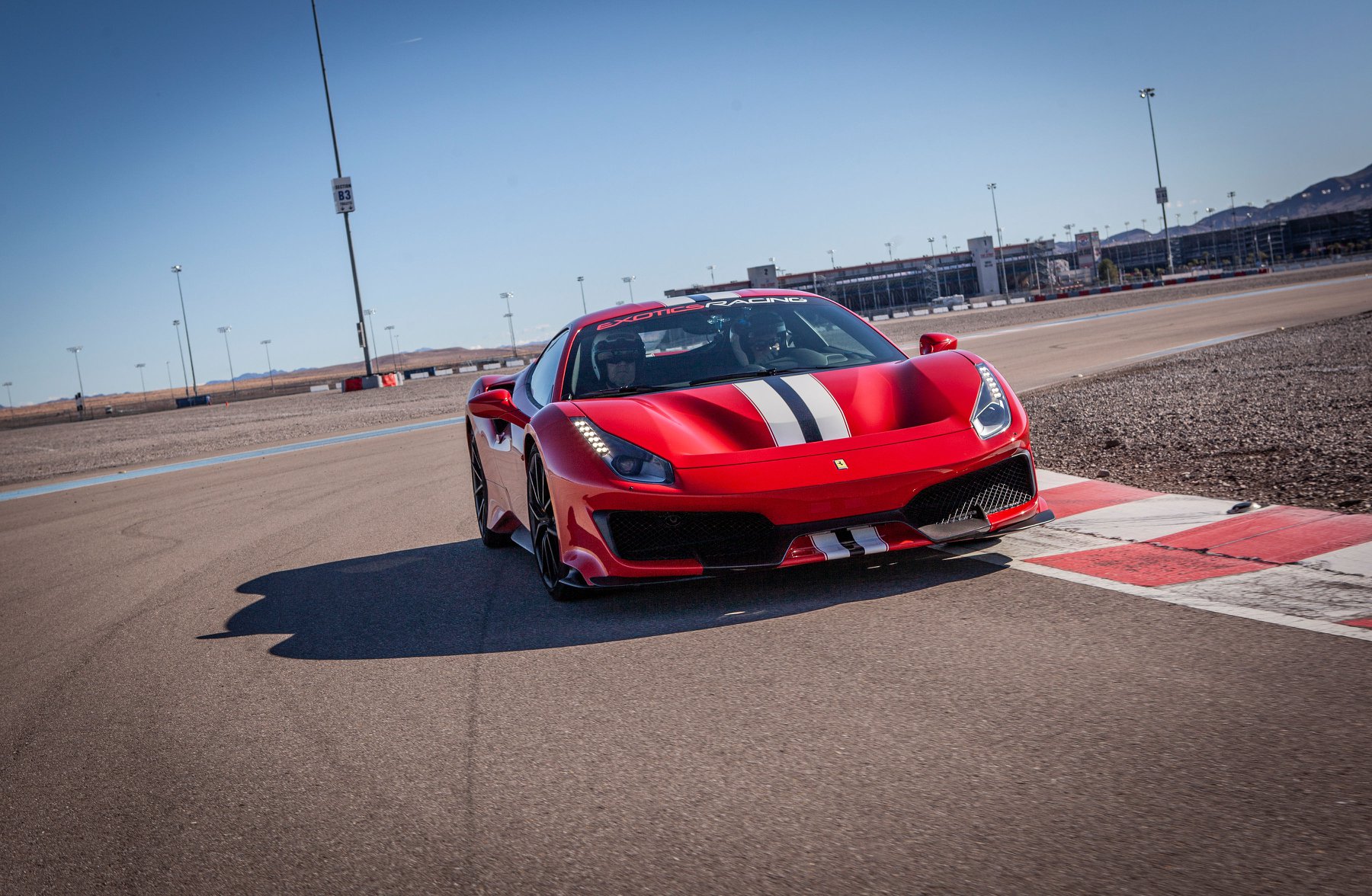 Just in time for the holidays, Exotics Racing announces the addition of the incomparable Ferrari 488 Pista to its fleet of supercars. Perfect for that discriminating friend or family member who seems to have everything, the festive, bright-red "rossa corsa" Ferrari 488 Pista is now available for driving experiences on Exotics Racing's 1.2-mile Formula One-style track in Las Vegas.
These exhilarating experiences start at $599 for five laps and are sure to surprise and delight any adrenaline-loving recipient who likes to get their thrills with a side of luxury. This holiday special offer gives guests up to 25% off driving experiences with the Ferrari 488 Pista through December 31.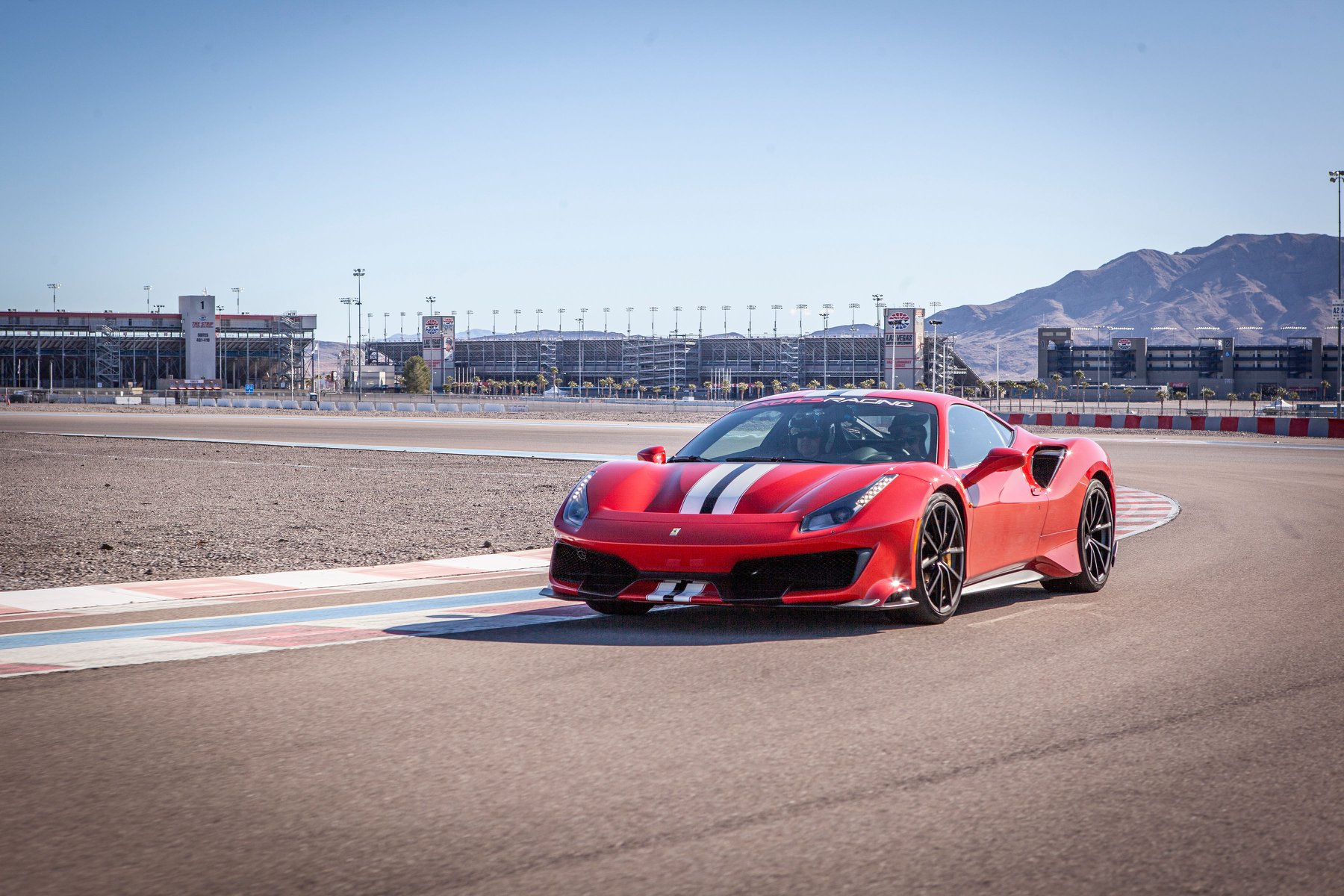 "Exotics Racing is proud to offer this extraordinary supercar," said Romain Thievin, co-founder, Exotics Racing. "Indeed, this model is the most expensive car in our fleet. More importantly, there is simply no comparison to getting behind the wheel of the 488 Pista—it's absolutely Ferrari's most exciting car."
Priced at $470,000 and with an incredible 720 horsepower, the Ferrari 488 Pista has the most powerful 4.0-liter, 90°, twin-turbo V8 engine the legendary Italian automaker has ever created. Pista means "racetrack" in Italian, and this supercar was clearly designed for it. With speeds up to 211 mph, the 488 Pista goes from 0 to 62 mph in 2.8 seconds. The 488 Pista is more powerful, 200 pounds lighter and ultimately faster than the Ferrari 488 GTB, which is insanely fast in it's own right.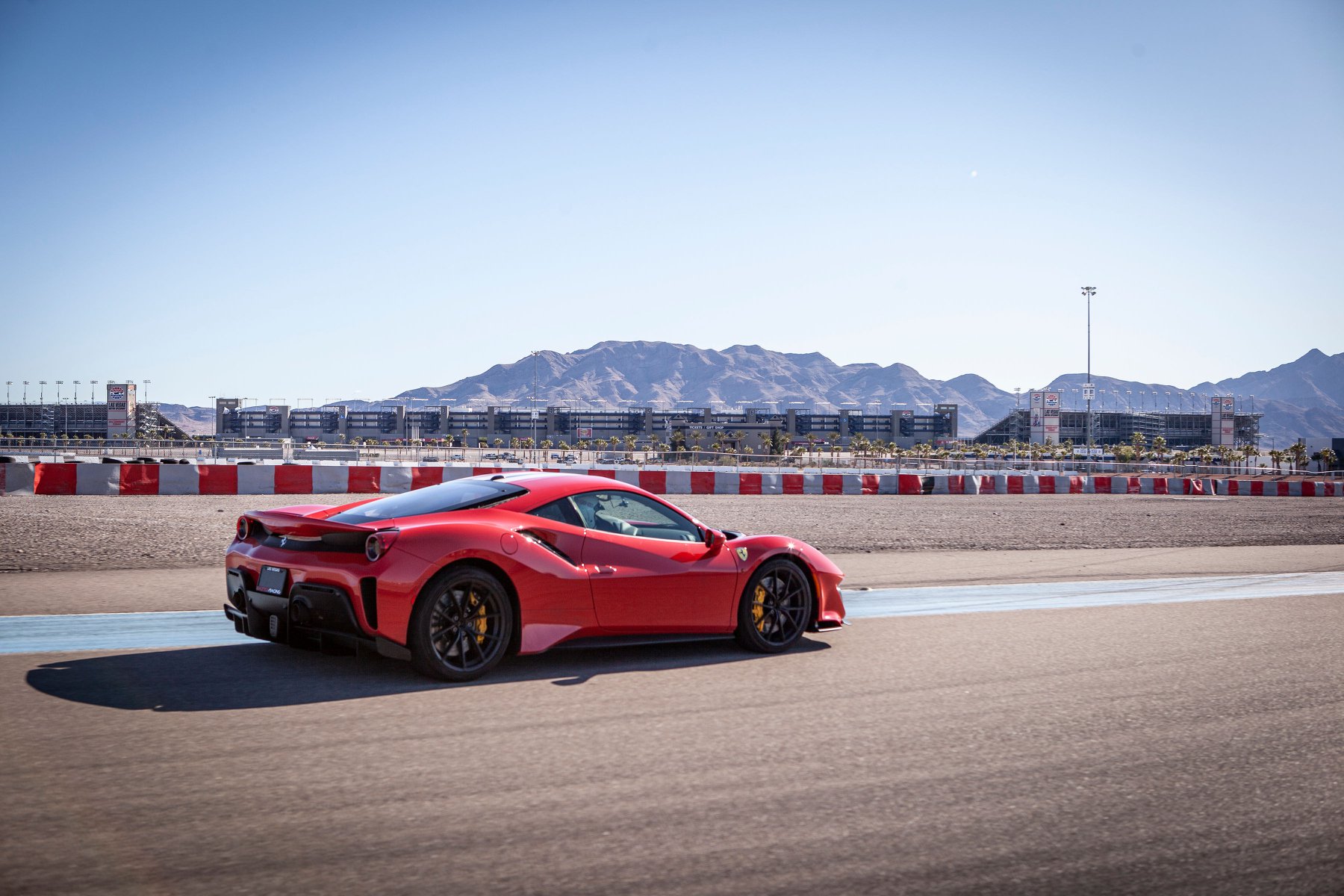 While supercar driving experiences are nothing new, I've yet to see any other places with a Ferrari 488 Pista! Needless to say, I'll need to make a trip out to Las Vegas in the near future. Man, why couldn't they have had this when I was in Vegas back in October.. 🙁
To reserve a driving experience, click here or call (702)800-0521.
Photo Courtesy of Exotics Racing