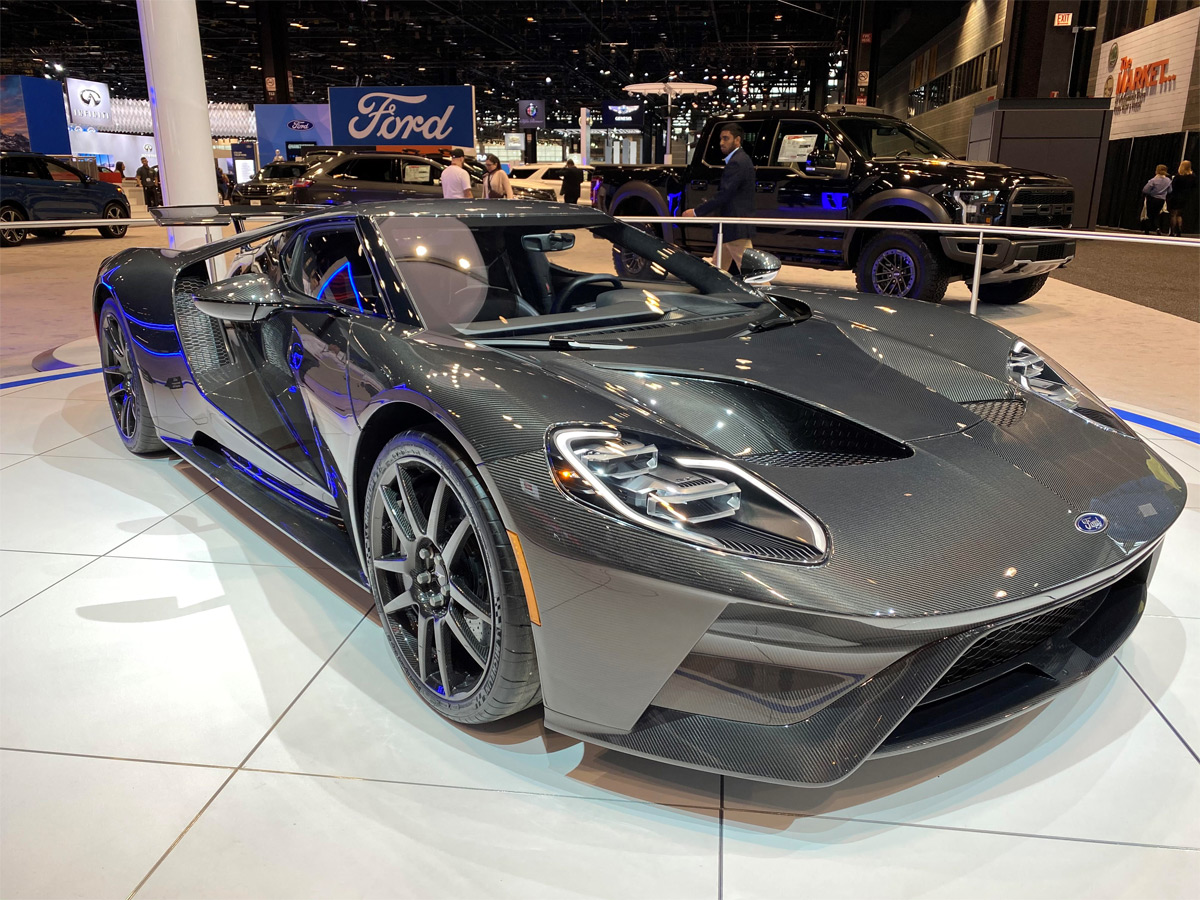 Ford surprised everyone at the Chicago Auto Show today with a refreshed version of their mid-engine Ford GT for the 2020 model year, and while the performance upgrades are great, it's the insane Liquid Carbon option that had everyone buzzing this morning.
As you can see, the new Liquid Carbon option shows off the GT's lightweight sculpted carbon fiber body completely free of paint color, with a special clearcoat applied to the full carbon fiber body. You can also add a splash of color by adding one of two optional stripe options, along with painted mirror caps. Carbon fiber wheels come standard, and owners can choose from five interior options and five caliper colors.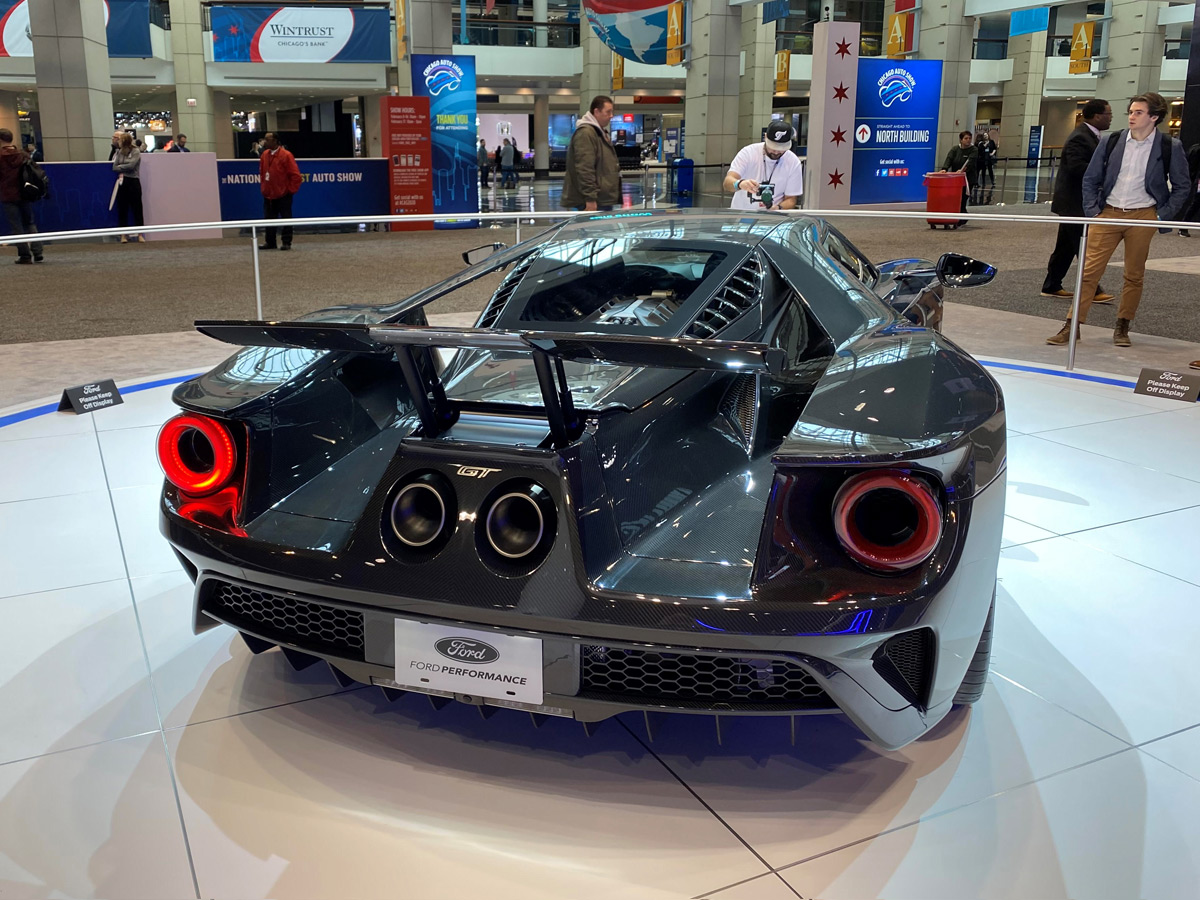 But the updates to the 2020 Ford GT go well beyond looks. Ford engineers managed to squeeze an extra 13 horsepower out of the 3.5-liter twin-turbo EcoBoost V6, for a total of 660 horsepower. Mechanical upgrades include gallery-cooled pistons and higher energy ignition coils. Airflow to the engine has also been increased by 50% thanks to new buttress air ducts, allowing for a broader torque curve throughout the rpm range.
There's also increased suspension damping in track mode to further enhance handling and body control, and an Akrapovič titanium exhaust that provides a nine-pound savings over the previous system is now standard (it was previously a $10K option). Ford says many of these upgrades come from lessons learned on its track-only Ford GT Mk II.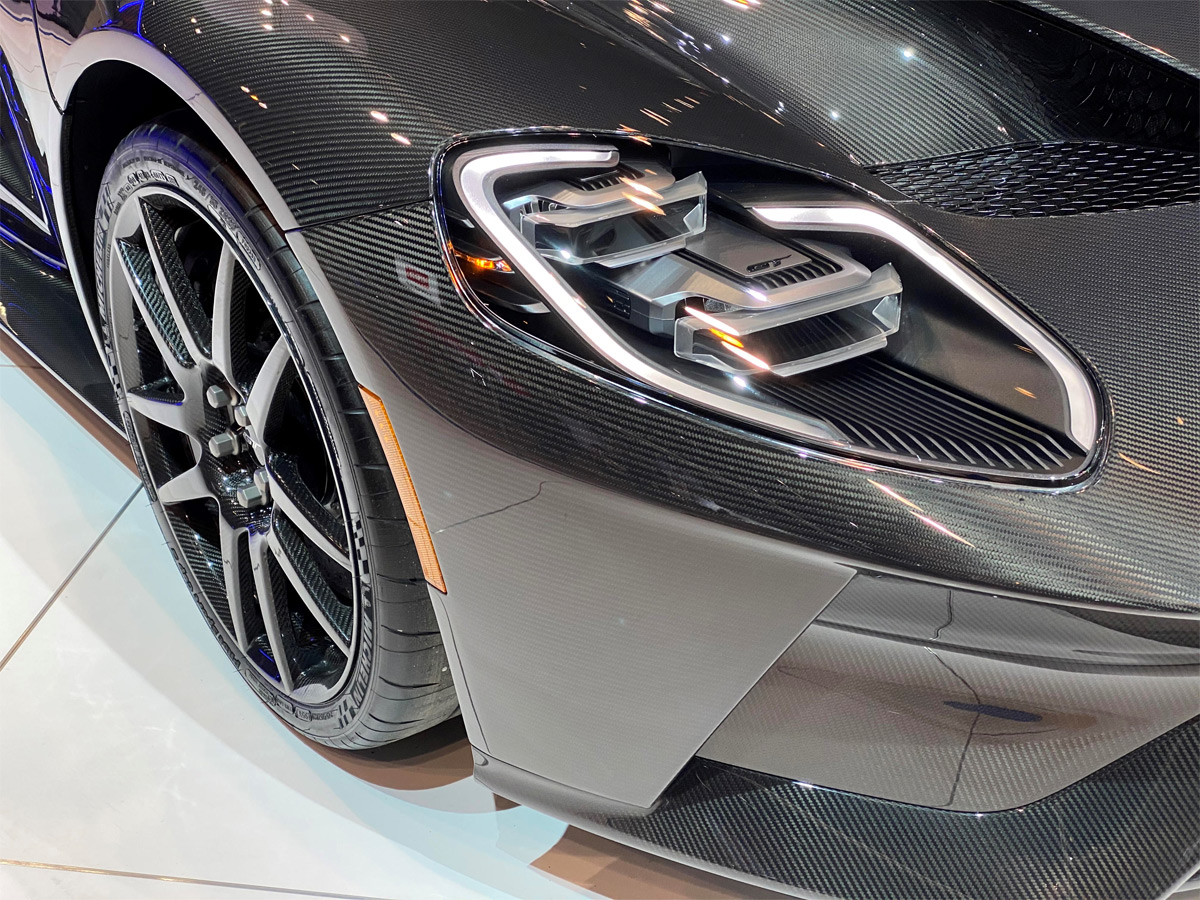 Ford Performance is also updating GT's iconic heritage livery with a new design that includes a black pinstripe to divide the distinct blue and orange colors, recalling the 1968-69 Le Mans-winning GT40. The optional carbon fiber number switches from 9 on the 2019 model to 6 for the 2020 model, matching that of the historic back-to-back winning car, chassis No. 1075. For the first time on a heritage model, carbon fiber wheels are available in lieu of aluminum alloy.
"Our team is very focused on delivering a car that exceeds customer expectations," said Mike Severson, Ford GT program manager. "The black pinstripe and carbon fiber wheels have been highly requested with the Gulf livery, so we committed to making that happen."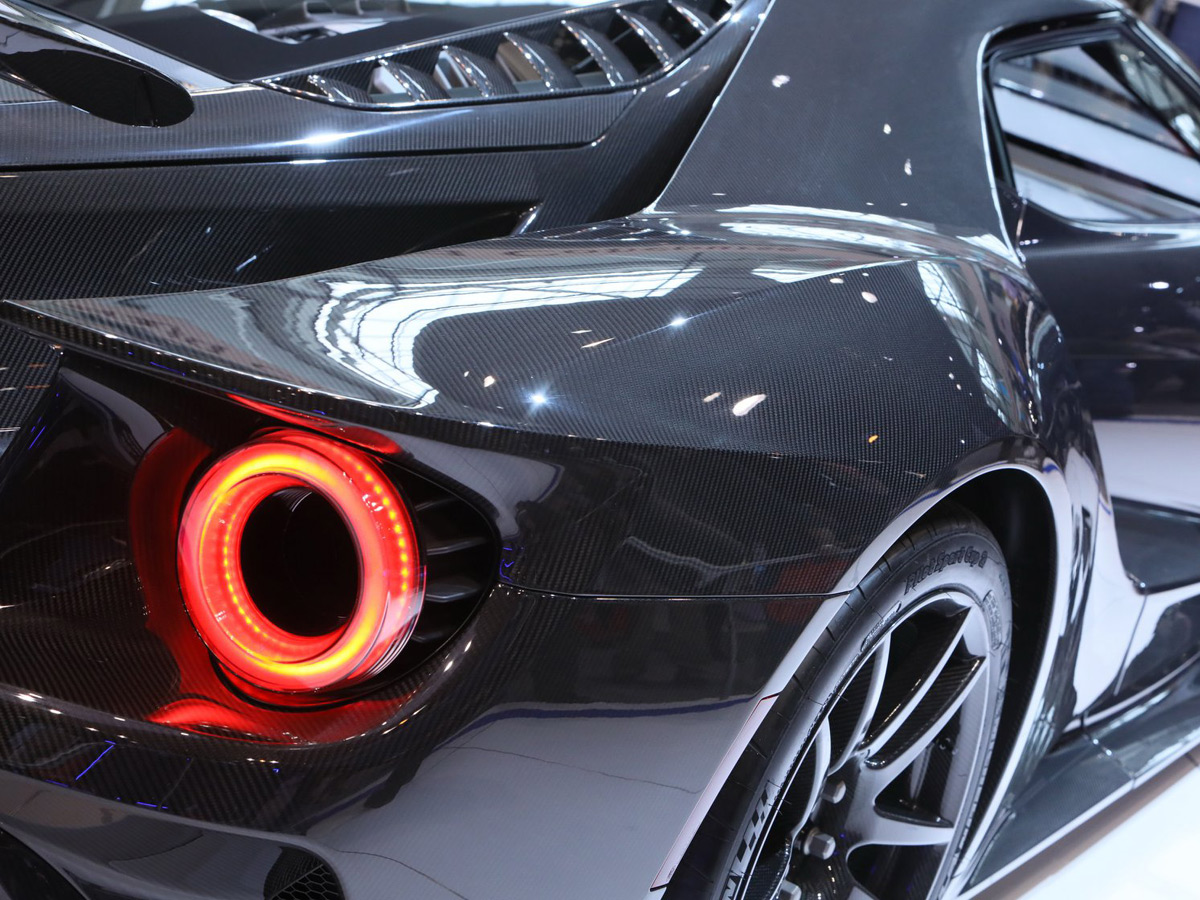 While a Ford spokesperson wouldn't release exact pricing details, they said that the price has increased to "approximately $500,000". As for the Liquid Carbon variant (of which only 12 will be built each year), Ford says those models will start at around $750,000. That's insanely expensive, even for a supercar, but that's the price you pay for exclusivity.
Me personally, I prefer the looks of the 2019 Ford GT Carbon Series. And it's also $250K cheaper. Not that I can afford that either.. Deliveries of the upgraded 2020 Ford GT are ongoing, with production wrapping up in 2022.