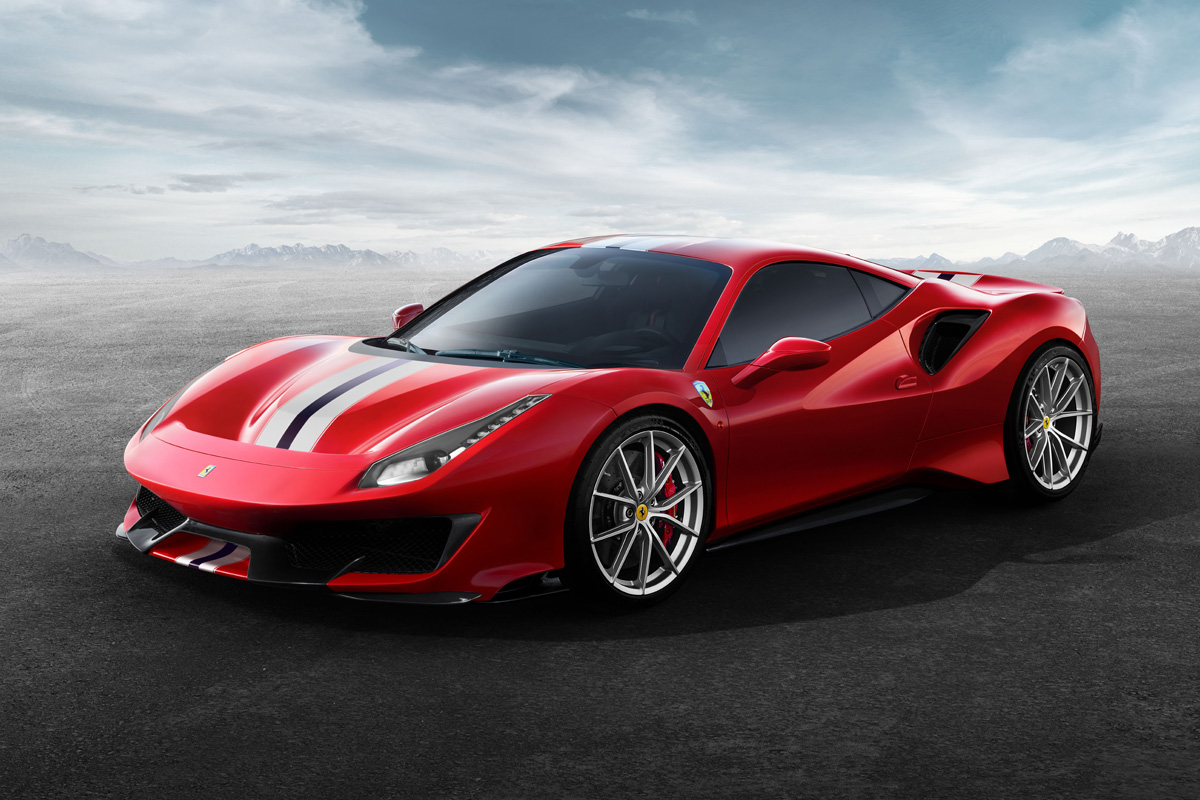 The Ferrari 488 Pista, which will be unveiled next month at the Geneva Motor Show, is the latest successor to Ferrari's V8-engined special series – the 360 Challenge Stradale, 430 Scuderia and 458 Speciale – which have received critical acclaim for their performance and undiluted handling.
The Ferrari 488 Pista is powered by the most powerful V8 engine in the Maranello marque's history and is the company's special series sports car with the highest level yet of technological transfer from racing. In fact, the name Pista (meaning 'track' in Italian) was chosen specifically as a direct homage to Ferrari's unparalleled heritage in motor sports.
Like the hardcore Ferraris of generations past, the Ferrari 488 Pista has been optimized for track use through extensive weight saving solutions, along with engine, vehicle dynamics and aerodynamic developments, all derive from Ferrari's 488 GTE and 488 Challenge racing cars. The result is a car with an uncompromising mission, to offer impeccable track-like performance on and off the road.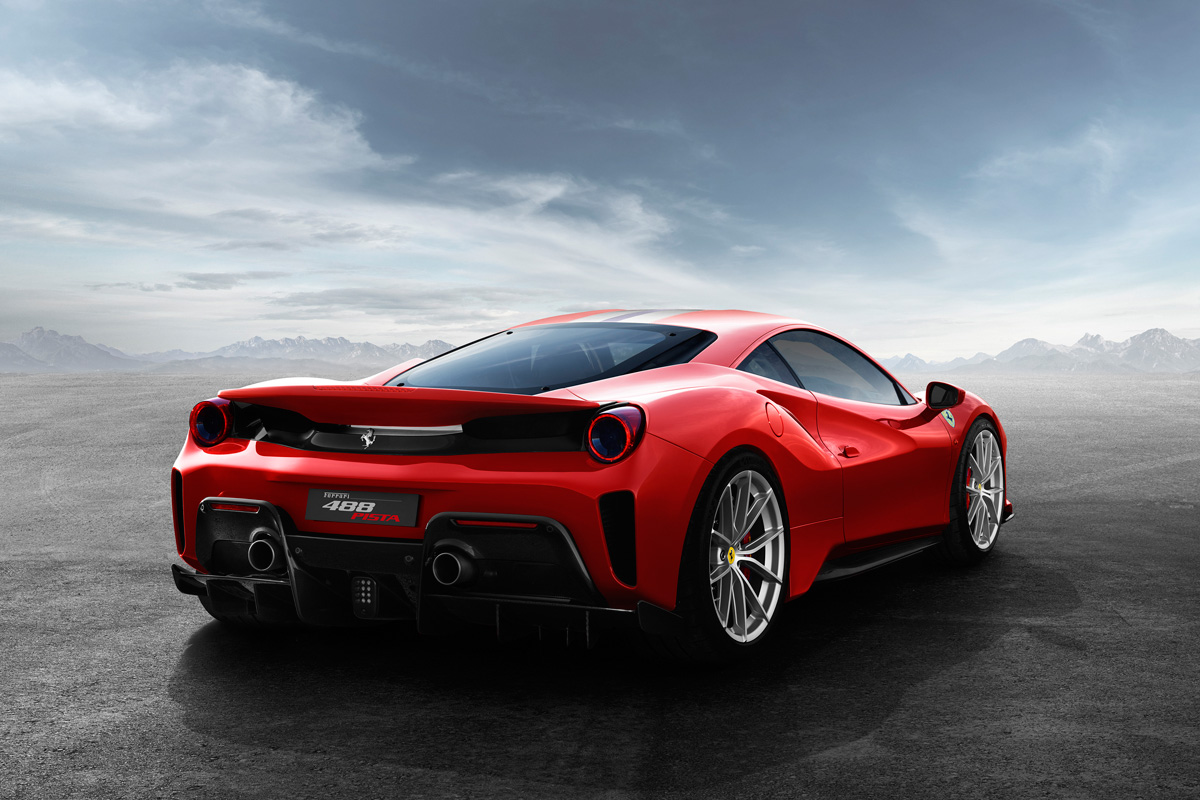 The twin-turbocharged V8 in the Ferrari 488 Pista puts out 710 horsepower, a bump of roughly 50HP over the standard 488 GTB. Combined with an impressive weight savings of nearly 200 lbs (thanks to the use of some lightweight parts from the 488 Challenge), this sets a new benchmark for Ferrari's V8 sports cars.
What all this adds up to is mind-blowing acceleration. Ferrari states that the Pista will sprint from 0-62 MPH in 2.9 seconds, to 124 MPH in 7.6 seconds, and tops out at 211 MPH.
Since increased power isn't the only way to achieve faster lap times, Ferrari has employed a number of aerodynamic tweaks to maximize downforce for better handling on the road and track, including an F1-inspired S-Duct, front and rear diffusers, and a higher and longer rear spoiler. All together, these changes account for a 20% increase in downforce compared to the 488 GTB.
The 488 Pista will utilizes Ferrari's Side Slip Angle Control system, which claims to "enhance driving pleasure and make the car's full potential available to all drivers, professional or otherwise" and to "make the car's performance on the limit easier to reach and control." Works for me!
Pricing for the Ferrari 488 Pista hasn't been announced yet, but given that the "standard" 488 GTB starts at $252,800, we wouldn't be surprised to see the Pista coming in at around $300,000 or so when it hits arrives at dealerships later this Fall.
This slideshow requires JavaScript.
Ferrari just released a video of the 488 Pista tearing it up on the track, and it's just freaking insane!