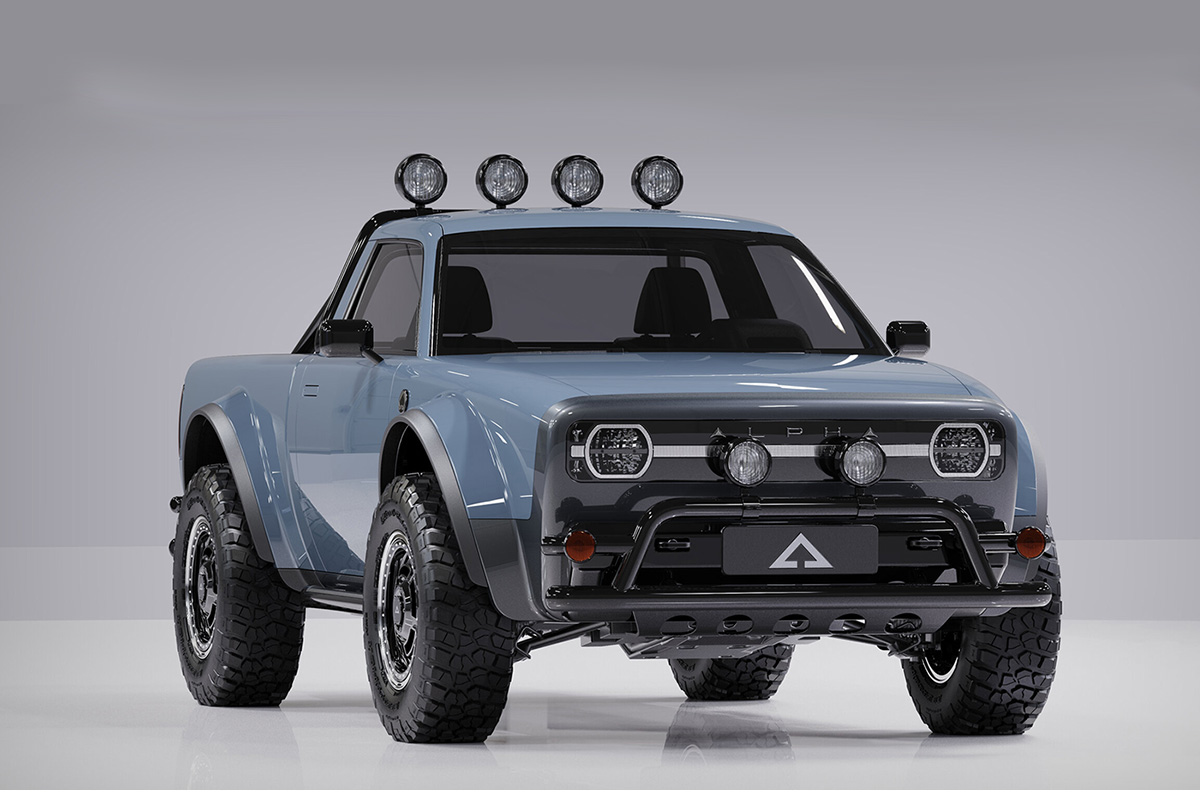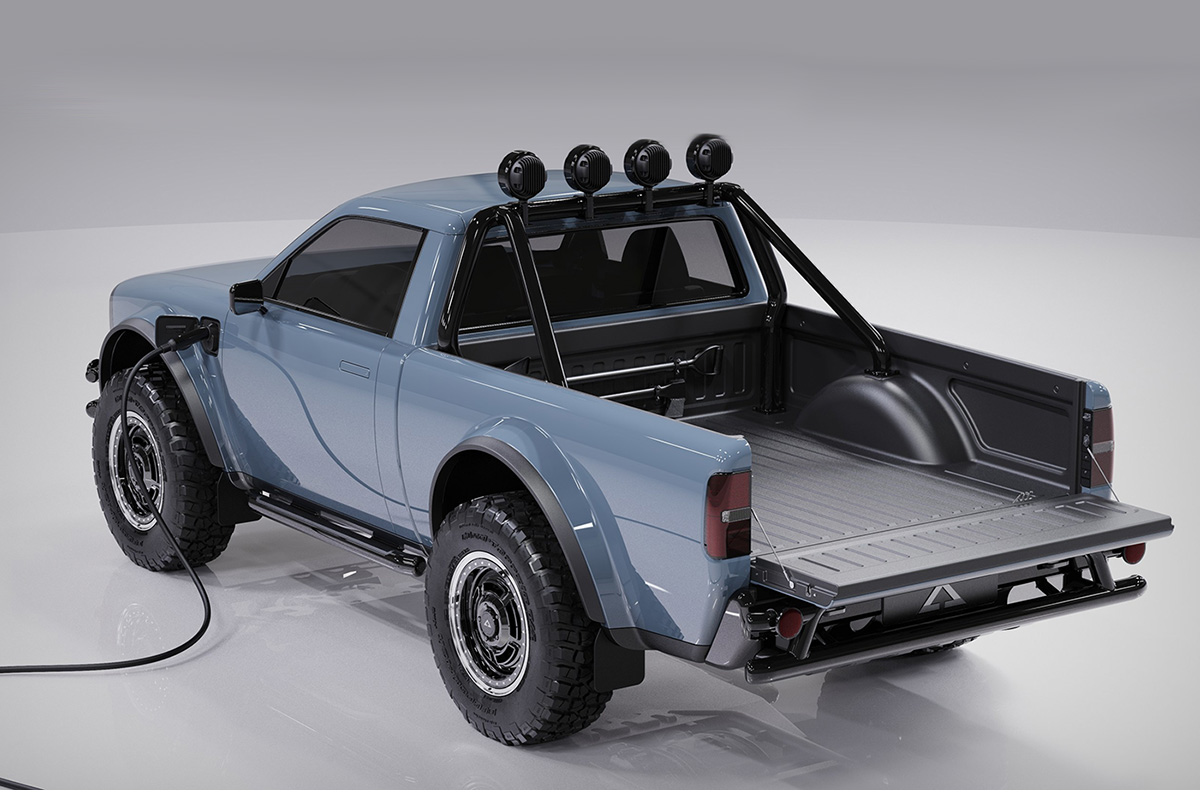 Back in January, we told you about the Alpha Ace Coupe, a retrotastic hot hatch EV that I loved the first time I laid eyes on it. They also introduced a more rugged "CUV" version a bit later called the JAX. And now today, they unveiling the Alpha WOLF, their pure electric pickup truck. And damn it looks sweet!
The Alpha WOLF, which represents balance, endurance, and friendship, is positioned as a fun utility truck for two passengers with a spacious cargo bed on an electric platform, combining versatile driving performance, durability, and clean power. It comes in a four-wheel drive (4WD) or front-wheel drive (FWD) system with a towing capacity of 3,000lbs and acceleration of 0-60 mph in 6.2 seconds. The vehicle is intended to be equipped with a 75 to 85 Kilowatt-hour Lithium-Ion battery with an estimated 275 miles of range.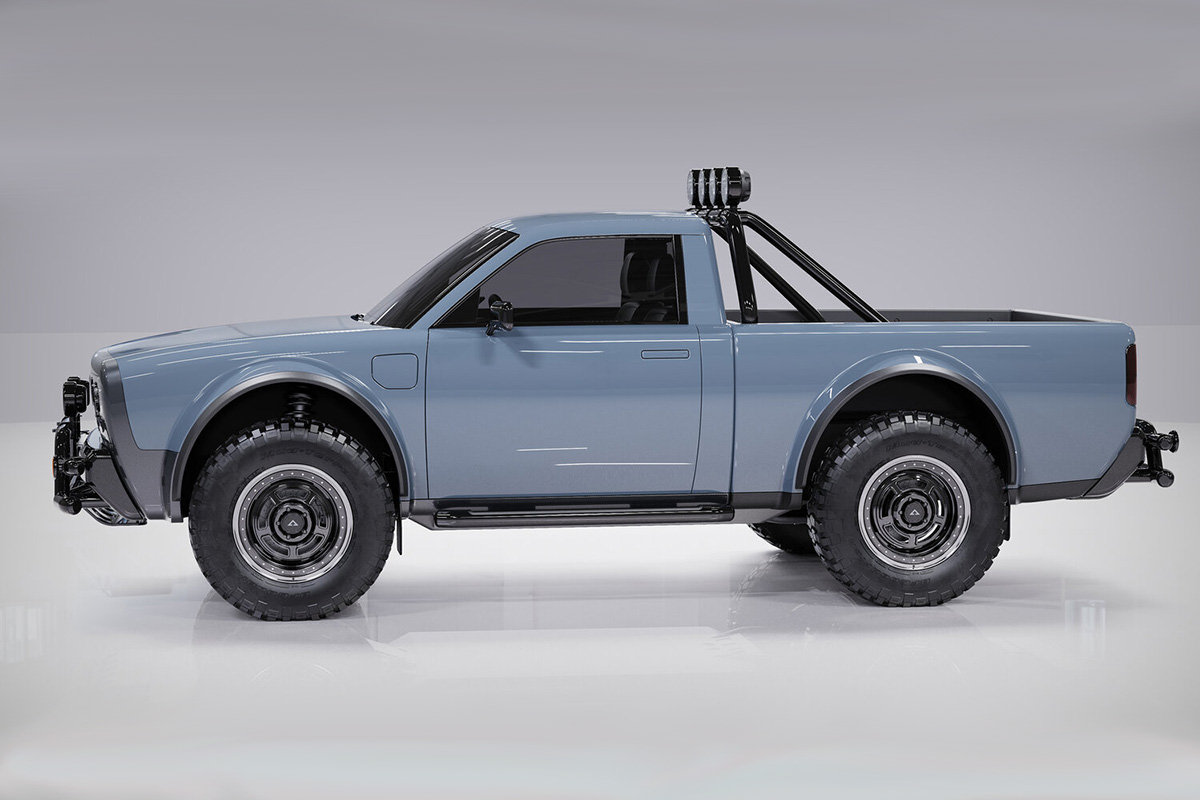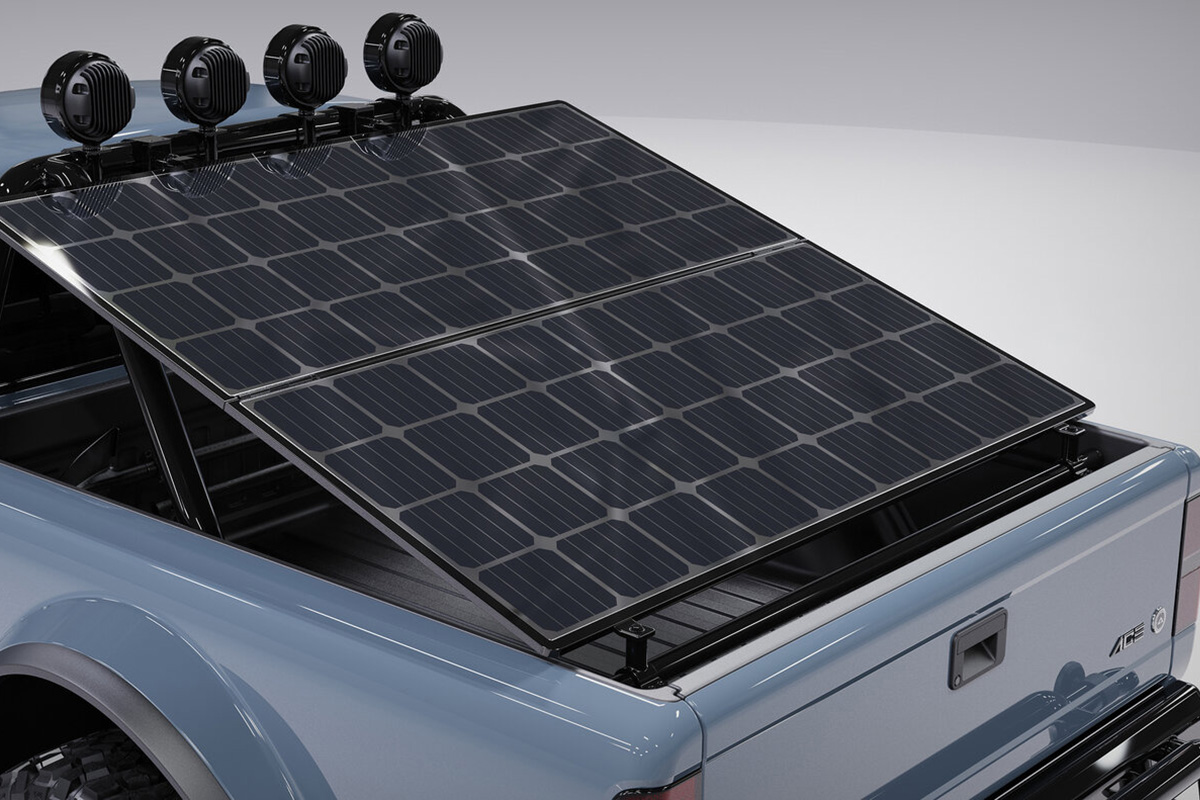 WOLF vehicle dimensions measure approximately 188in in length, 76in in width, and 66in in height. The vehicle comfortably accommodates seating for two passengers with a truck bed that measures approximately 65in in length, 59in in width, and 16in in depth for a total of 34.5 cubic feet of truck bed storage. Unlike today's behemoths, this is the perfect sized truck.
The all-electric truck also features several advanced interior features, including a driver-centric digital speedometer, a digital center display, ergonomically bolstered seating, multi-layered center console storage, multiple charging ports for electronic devices, and audio speakers, all designed for replaceability. WOLF strongly demonstrates the range and versatility of the Alpha ACE product line, and is designed for consumers looking for a solid four-wheel drive utility truck without the carbon emissions. More importantly, it represents Alpha's commitment to move humanity with innovations in electric vehicle modularity, customization flexibility, and practicality.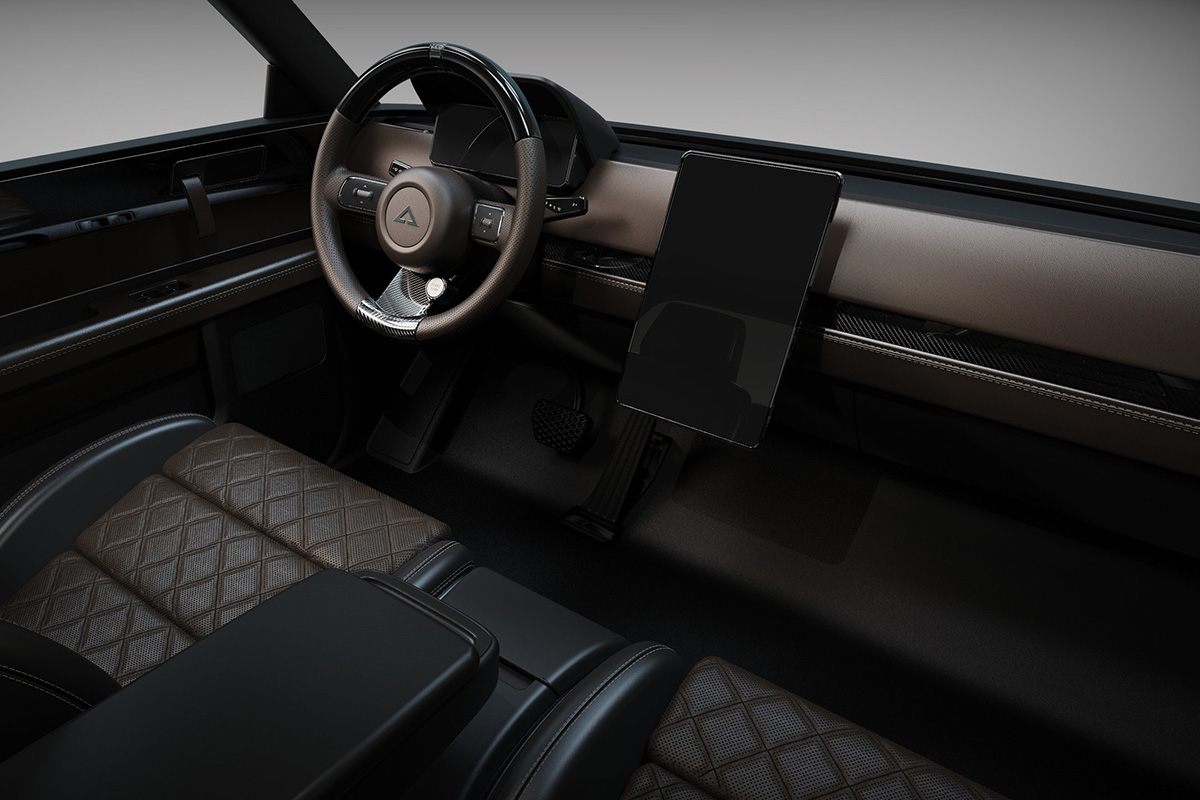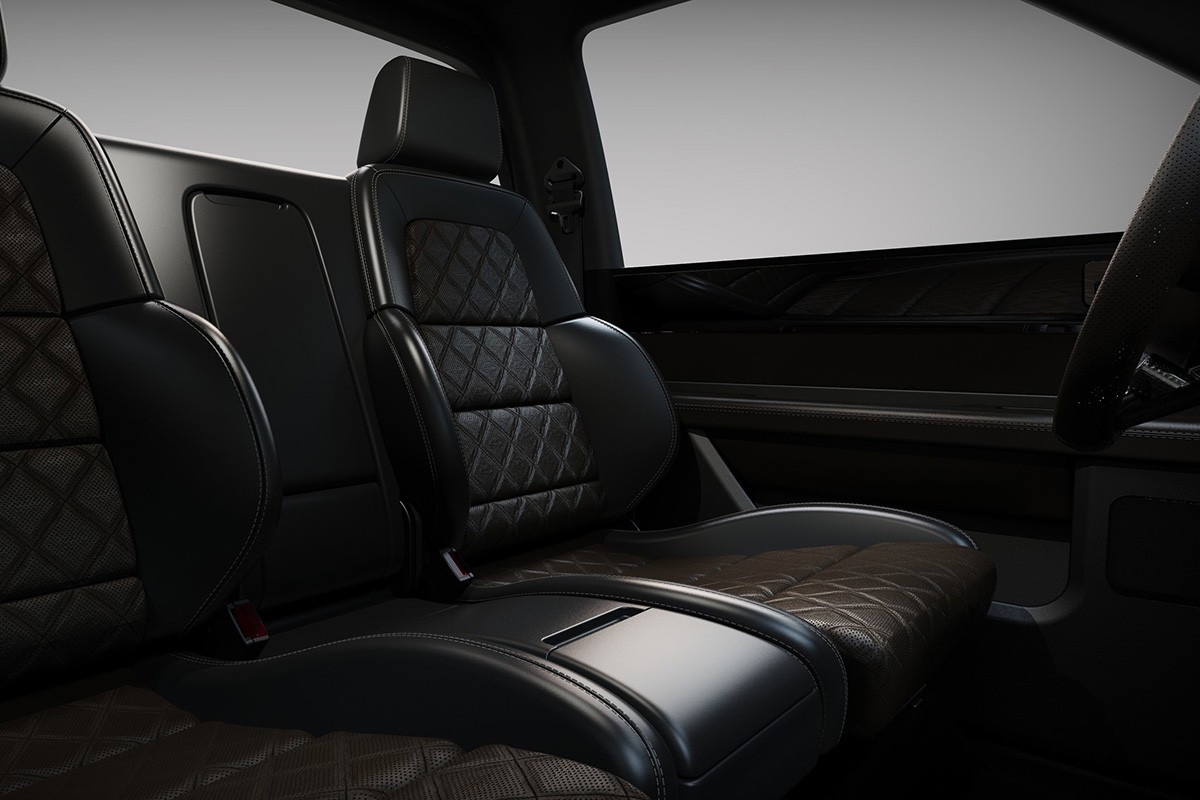 Pricing for the Alpha WOLF starts between $36,000 and $46,000 depending on model (Single Motor FWD, Dual Motor 4WD), range and options. Factor in the $7,500 federal EV tax credits and additional state EV tax incentives that might be available to you, and the Alpha WOLF becomes a downright bargain compared to the Rivian R1T.
No word on a release date just yet, but you can place an online reservation for the Alpha WOLF by clicking here and selecting WOLF Truck.
What do you think of the Alpha WOLF electric pickup truck?