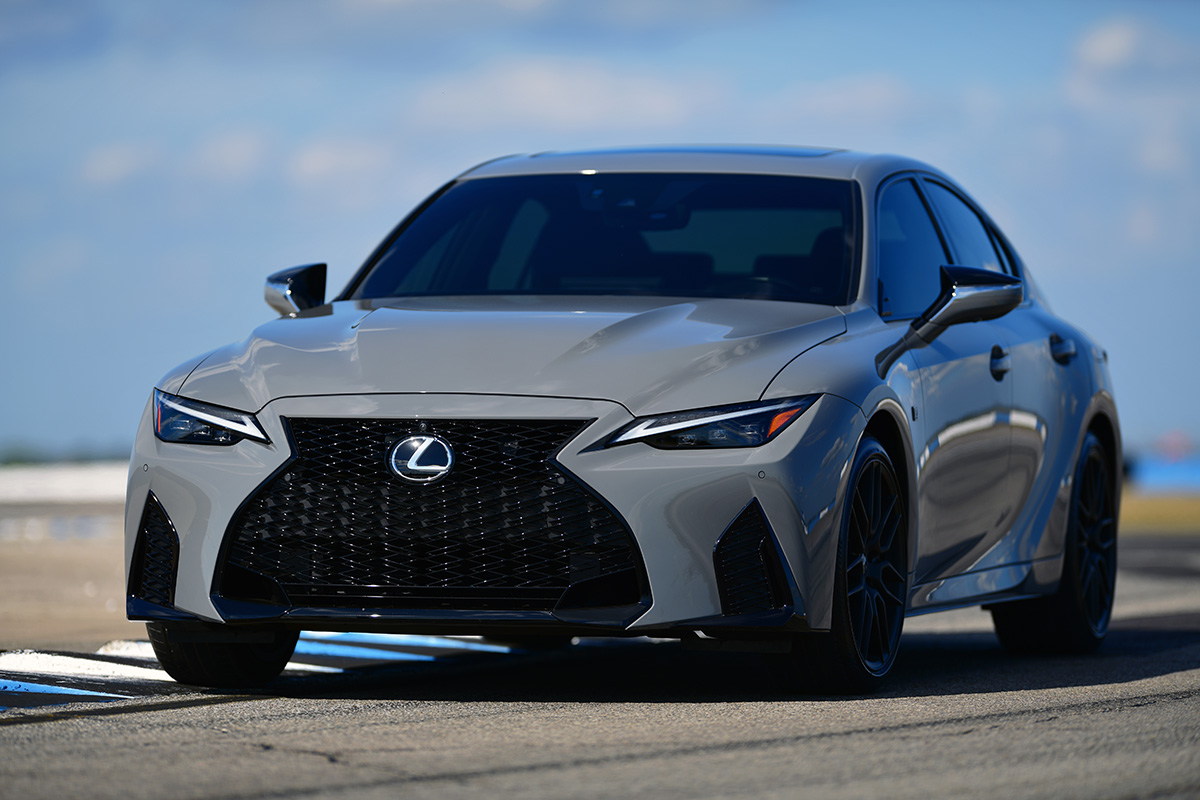 Last month, Lexus unveiled their 2022 Lexus IS 500 F SPORT Performance to the world, with a beefy V8 engine crammed under the hood to give the sports sedan some much-needed muscle, to the tune of 472 hp and 395 lb-ft of torque. Needless to say, the BMW M340i, Mercedes-Benz AMC C43, and Audi S4 should all be scared.
Now, they've unveiled the 2022 Lexus IS 500 F SPORT Performance Launch Edition, a new limited-run model that offers a certain level of exclusivity, with only 500 serialized vehicles to be produced, sold exclusively in North America. Toyota offered a similar launch edition for the Supra when it first came out, so this move doesn't come as a big surprise.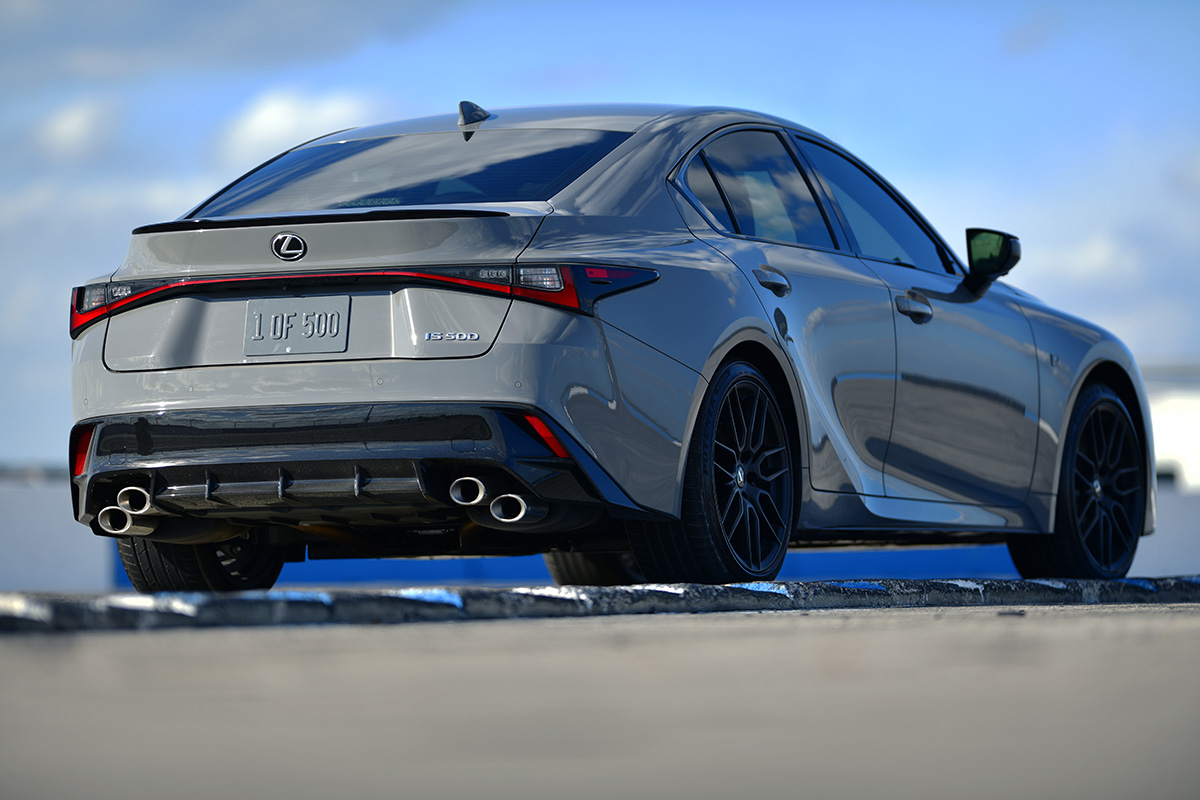 So what exactly does the IS 500 "Launch Edition" get you over the regular model? It's basically an appearance package, with the vehicle be sold exclusively in "Incognito", an all-new color for the Lexus lineup. While I feel like the whole Nardo Grey / cement color trend is a bit played out at this point, it certainly looks good on the IS 500, so I'll give Lexus a pass on this.
However, there are a number of other interior and exterior enhancements in the IS 500 Launch Edition. Inside, sporty two-tone black & gray Ultrasuede material trims front and rear seats, door accents, and the center console. The heated leather-wrapped steering wheel sports silver ash wood treatment with black F SPORT Performance badging, and there's a serialized Launch Edition badge commemorating each car as one of 500. Lastly, when you fire up the car, there's an exclusive Launch Edition startup animation compared to other IS 500 models.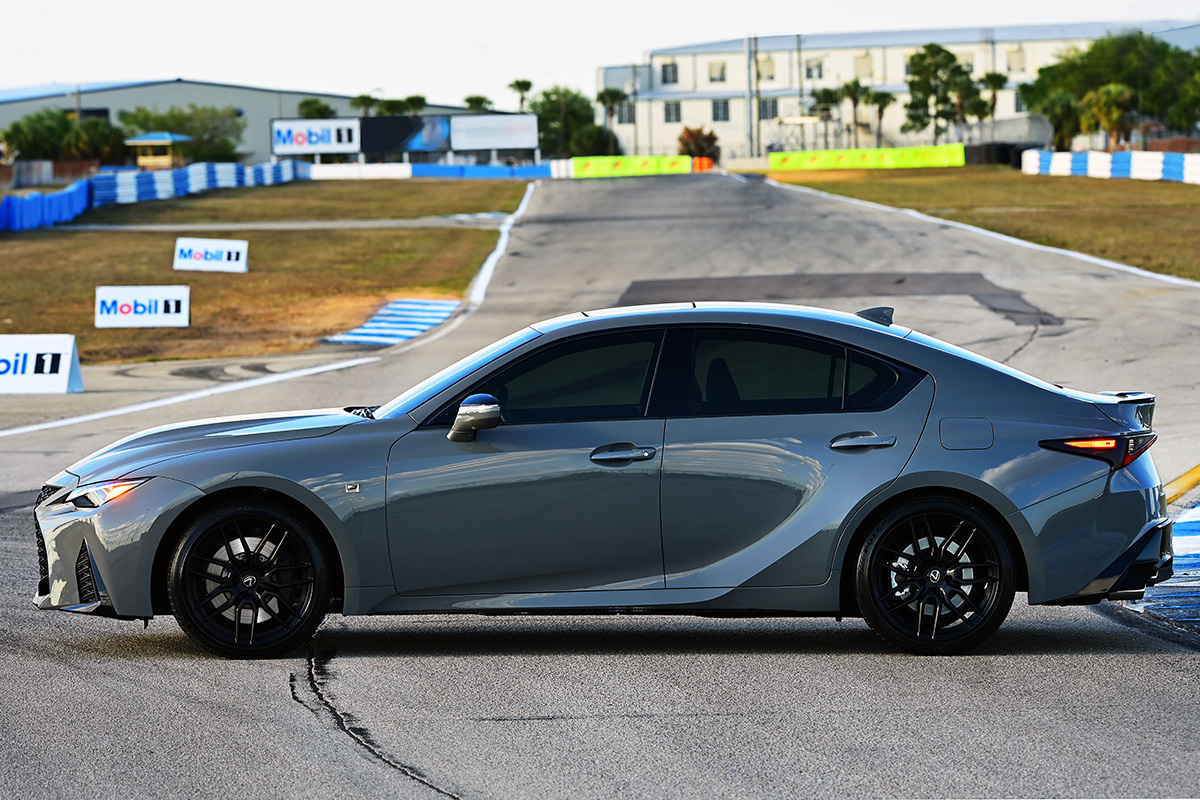 Outside, the IS 500 Launch Edition is sure to turn heads with 19-inch split-seven-spoke forged alloy Matte Black BBS wheels from the IS F SPORT Dynamic Handling Package, which not only look great, but the BBS wheels are approximately 4 pounds lighter per wheel compared to the standard 19-inch IS F SPORT wheel, for a total savings of 12lbs. Given that the new IS 500 already got a bunch of visual upgrades, they left everything else well enough alone.
Pricing and options details for the 2022 IS 500 F SPORT Performance Launch Edition will be announced closer to its launch date this Fall. Here's hoping they price it competitively, or else this beauty will be DOA.