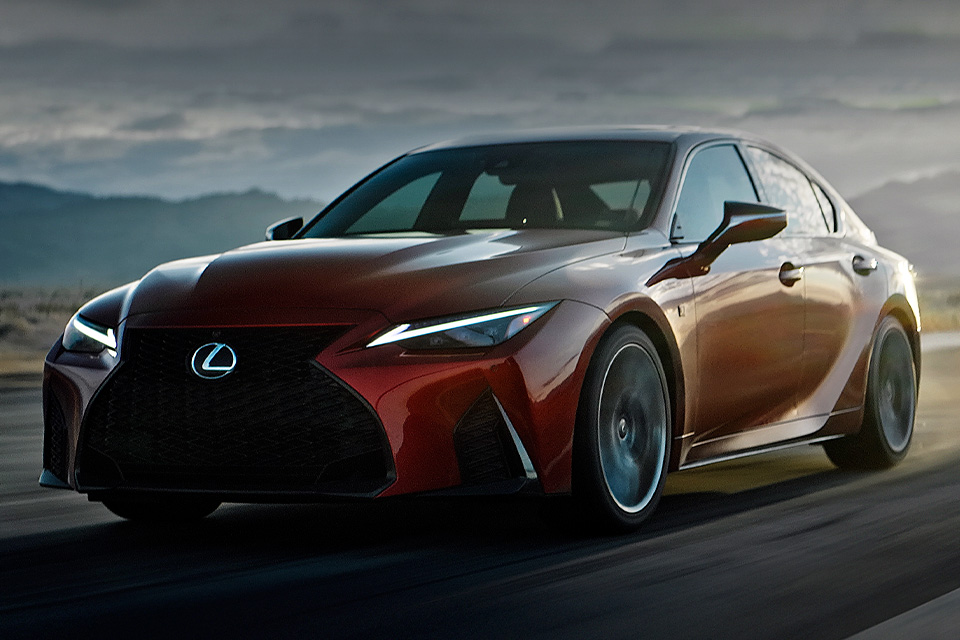 The previous-generation Lexus IS F was a brilliant sports sedan, and we often wondered by Lexus didn't offer up a successor, especially when it seems like they could just share parts with the RC F, thereby bringing down development costs and such. Heck, it wasn't that long ago that I was searching for used IS F's, as they had become rather affordable..
While the RC F is a great car in its own right, being a two-door coupe limits its usefulness, which is why BMW offers the M3 and M4, giving people the option depending on their station in life. And now, on the heels of the 2021 Lexus IS refresh, they're offering a high-performance IS variant. Call it an IS F-lite, if you will.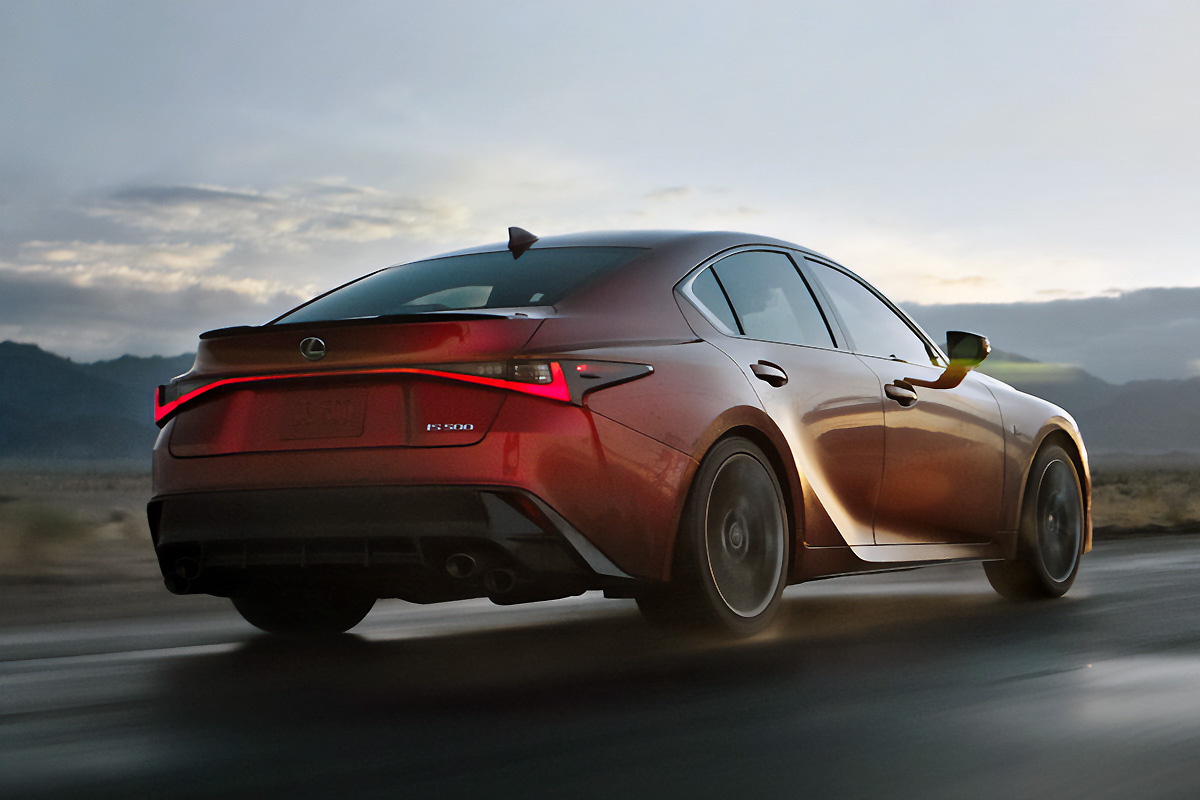 The 2022 Lexus IS 500 F SPORT Performance addresses the performance shortcomings of the IS and evens the playing field with the addition of a powerful 5.0-liter naturally aspirated V8 engine that puts out 472 horsepower and 395 lb-ft of torque. If those figures look familiar, it's because it's the same engine used in the RC F, GS F, and LC 500.
But like I said, it's not quite an F model, but rather an IS 500 F SPORT Performance. What exactly does that mean? Basically, Lexus has created a new line slotted in between the F SPORT (which is a mix of cosmetics and handling/dynamics) and F (which is top of the line performance). So while the IS 500 gets the big V8 engine, it's not tuned for the track. It's not meant to go head-to-head with the BMW M3, but rather the M340i. Make sense?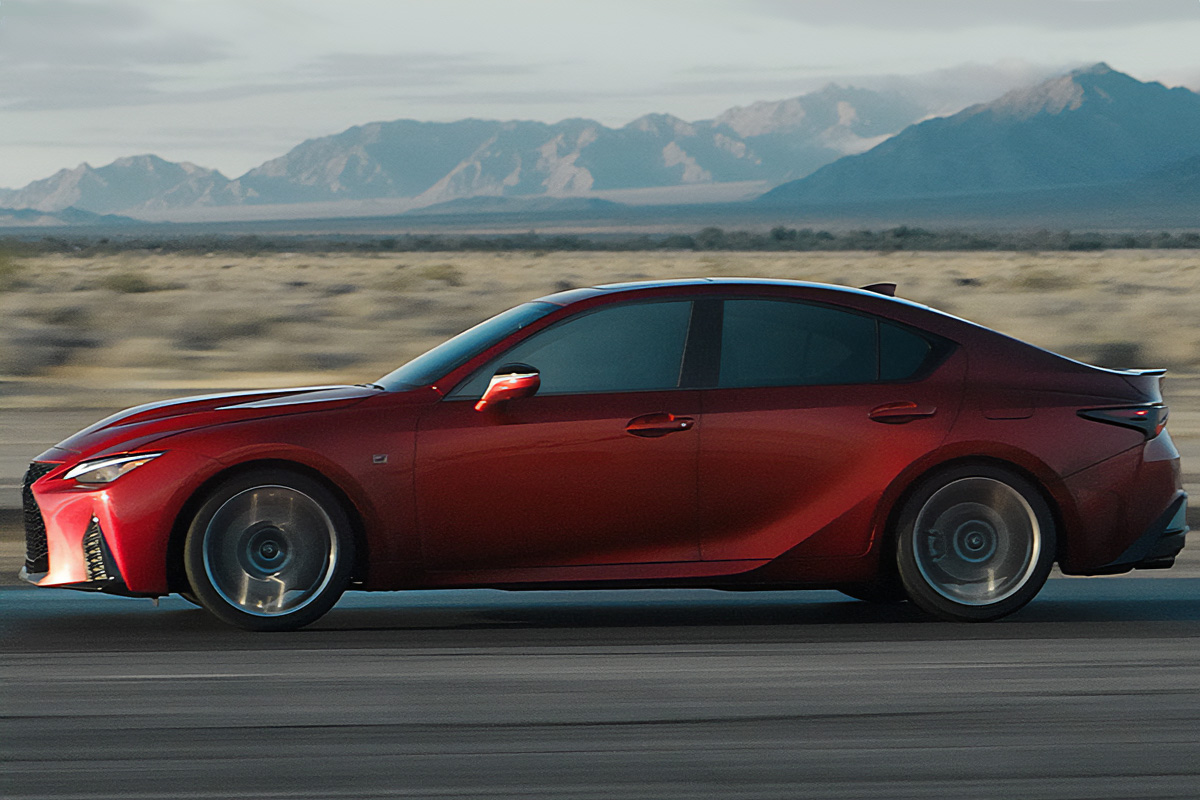 The Lexus IS 500 still delivers the goods though, rocketing from 0-60mph in 4.5 seconds, with a throaty quad exhaust system letting people know that this is no ordinary IS sedan. Lexus believes people will cross-shop the IS 500 against the likes of the BMW M340i, Mercedes-Benz AMC C43, and Audi S4. Priced right (say $55K?), and it should make for a compelling argument, boasting 100 more horsepower and a healthy bark.
Visually, the new IS 500 doesn't look much different than a regular IS 350 F SPORT, with subtle exterior enhancements that set the two apart. The hood has been raised 2 inches and receives sculpted center character lines, while the front bumper and fenders have been lengthened to accommodate the larger V8 engine.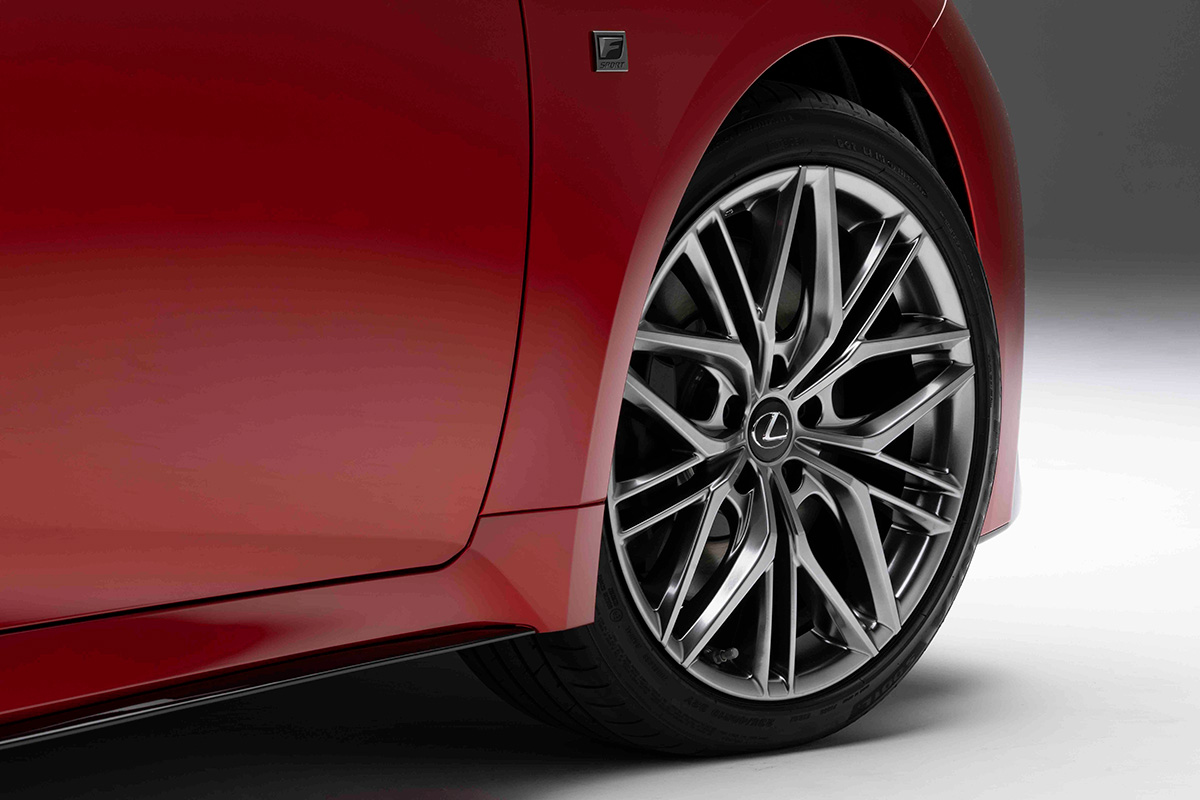 The Lexus IS 500 also comes standard with exclusive 19-inch split-10-spoke Enkei alloy wheels. Other exterior updates include a revised lower rear diffuser accent that nicely accentuates the quad exhaust system, as well as dark chrome window trim. A black rear lip spoiler ties everything together and completes the package. As usual, Lexus hasn't gone overboard with the styling, opting for a more sleeper look.
Overall, there's a lot to like about the new Lexus IS 500, like the fact that they had the cojones to shoehorn a naturally aspirated V8 engine under the hood at a time when the industry is going with smaller turbocharged engines. Sure, those engines put out plenty of power in their own right, but like they say, there's no replacement for displacement!
The 2022 Lexus IS 500 F SPORT Performance is expected to arrive in dealerships later this Fall, with pricing details to be released closer to the launch date.