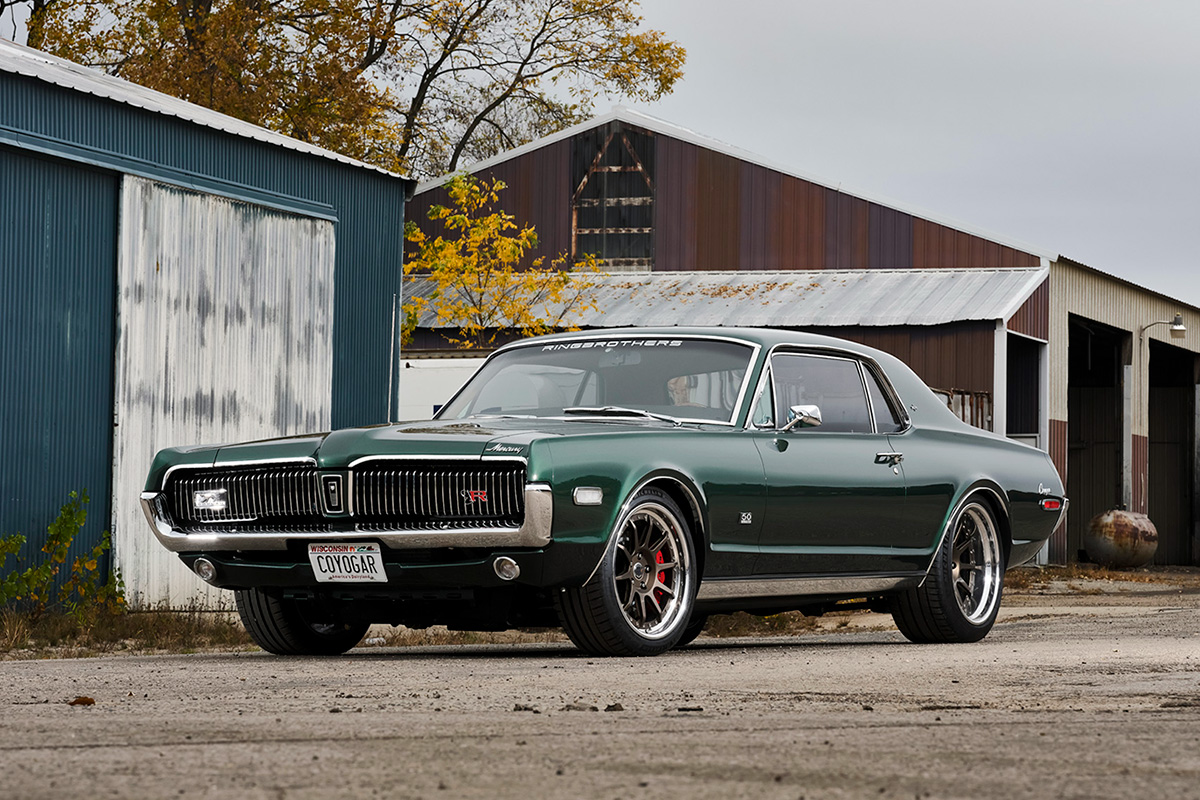 Ford started the whole muscle car movement back in 1964 with the introduction of the Mustang, and even all these years later, people still lust over them (even though they're sucky drivers by today's standards). Hey, it's a nostalgia thing, I totally get that.
But what about the Mustang's corporate sibling, the Mercury Cougar, why don't you ever see them anymore? For whatever reason, these cars haven't enjoyed the same level of adoration as the 'Stang, and that's a shame, because I always thought that they were super sharp looking cars.. and not just because my Mom had one when I was growing up.
Well, something tells me people are going to start looking at Cougars in a whole new light after getting a peek at the Ringbrothers custom 1968 Mercury Cougar you see here!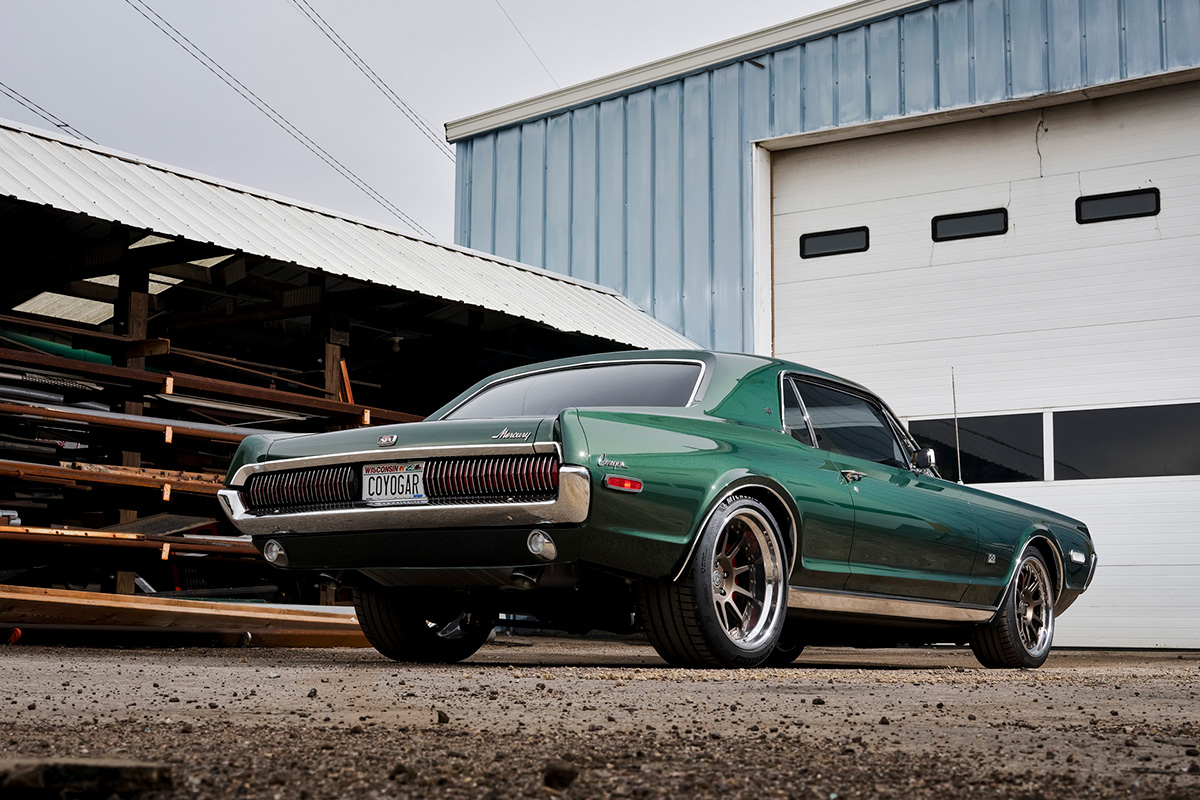 Ringbrothers is a world-renowned custom car builders and parts manufacturer that has done quite a number of restomods over the year, including Mustangs, Camaros, and even a sweet Pantera. this time around, they decided to work their magic on with the Mercury Cougar, a car they've never really messed with before.
Cars in the 60's weren't exactly known for their breakneck power, so they remedied this with a Ford Coyote 5.0L V8 engine mated to a 10-speed paddle-shifted automatic that was borrowed from the Ford F-150 Raptor. It's curious that they didn't go with a 6-speed manual instead, but I guess they were going for the gentleman's muscle car..
The Mercury Cougar received a frame-off restoration that included new floor pans and transmission tunnel, new performance suspension by DSE, Baer brakes, and HRE forged three-piece wheels wrapped in Michelin Pilot Sport 4S tires. The Ringbrothers team gave it a new bumper, grille, hardware and badging, all re-finished in chrome to look as good as new. A custom Flowmaster exhaust with headers provides an aggressive growl.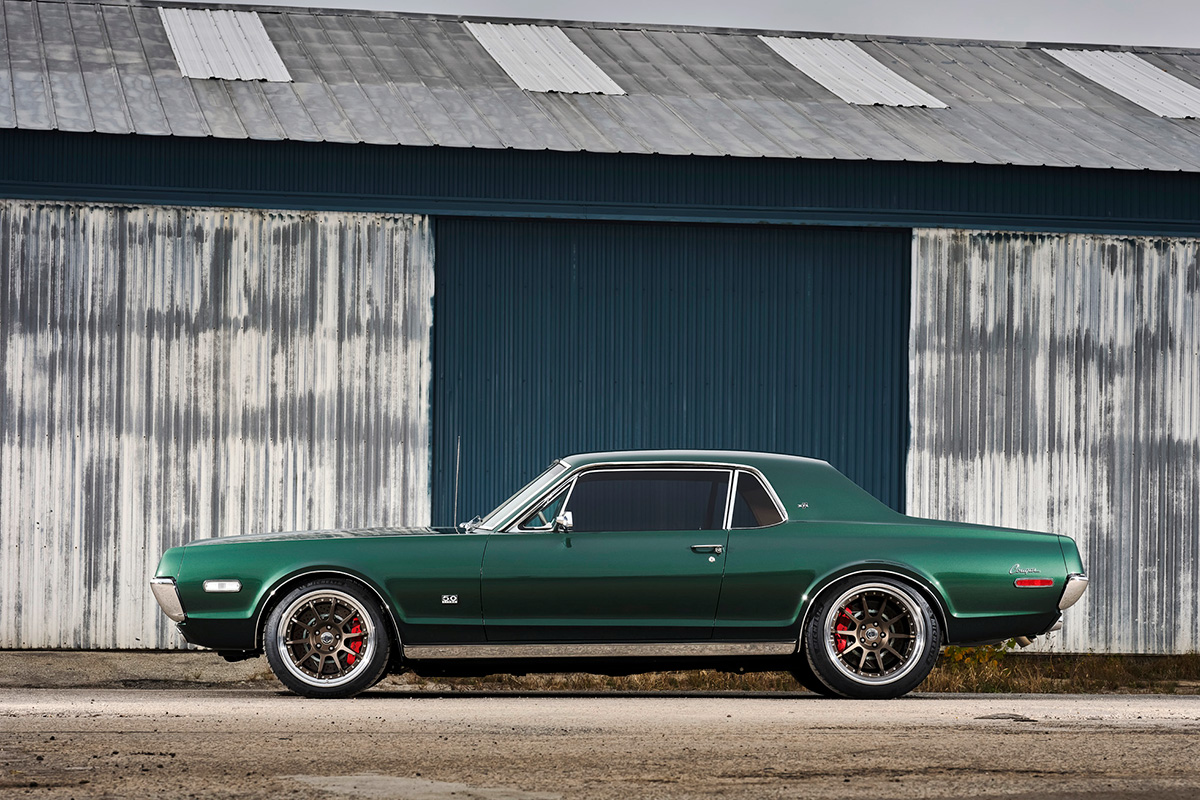 The Ringbrothers "Coyogar" (Get it? Coyote + Cougar = Coyogar!) got a fresh BASF paint job, finished in Augusta Green Metallic, an original Mercury factory paint color in 1968. Ford fans probably know this color as Highland Green – the color of Steve McQueen's Bullitt Mustang. It's a great looking color, and it really suits this car well.
Step inside, and you'll see that the interior got upgraded for the times as well, with plush leather seats and upholstery, a new woodgrain dash, and aluminum pedals, among other touches.
"We put our heart into each car we build, and this Cougar is no exception. The finished product is mild and classy, yet any enthusiast instantly knows that it's not stock. I imagine this is what Mercury designers would have come up with if they were building the Cougar today," said Ringbrothers co-owner Jim Ring.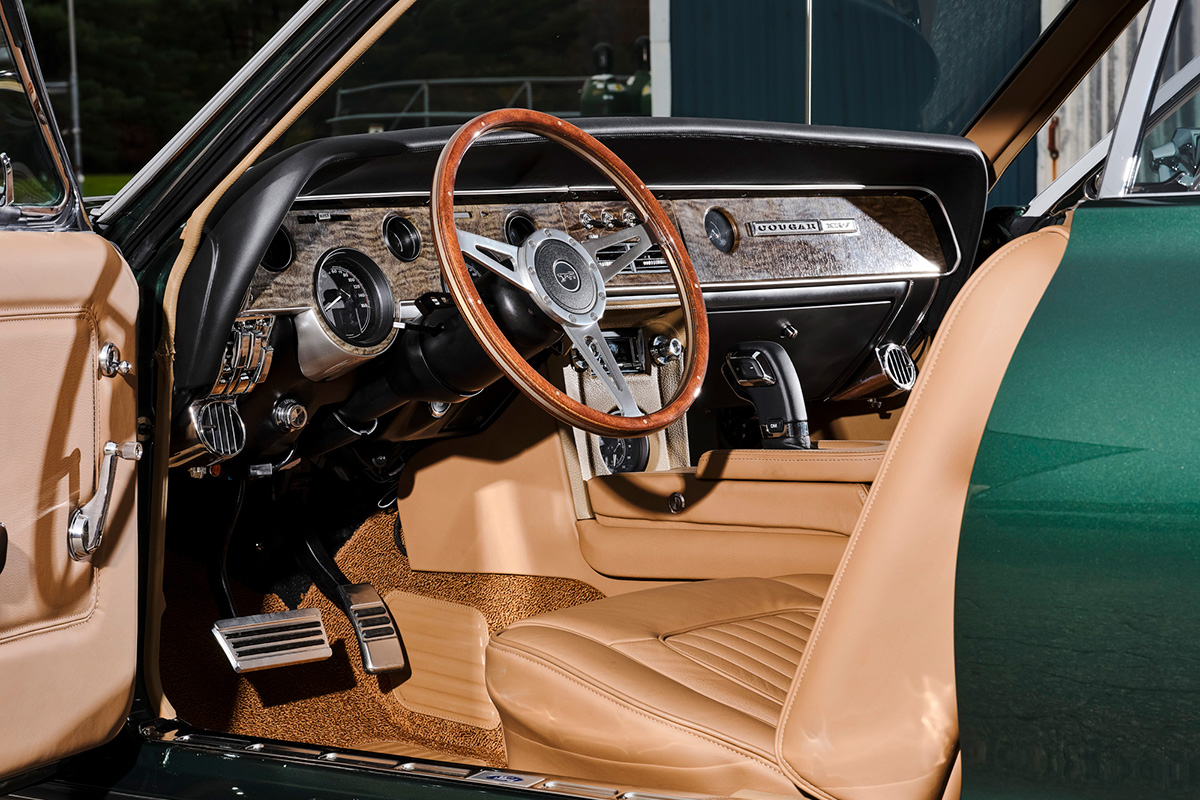 Originally, Ringbrothers planned to show off this bitchin' kitty at the SEMA show, but the whole pandemic thing threw a wrench in those plans. But never fear, as they hope to show off it to the public soon when things get back to normal. And who knows, maybe SEMA will still happen this year and they'll bring it there!
Cougars have been ignored for far too long, so here's hoping that Ringbrothers brings this classic pony car back into vogue, and we may just start seeing them showing up at classic car shows and stuff. I saw a few of them on display at the Carlisle Ford Nationals show a few years ago, and one had a stuffed cougar on the roof, harkening back to those awesome commercials from back in the day. 🙂
What do you think of the Ringbrothers Custom 1968 Mercury Cougar?