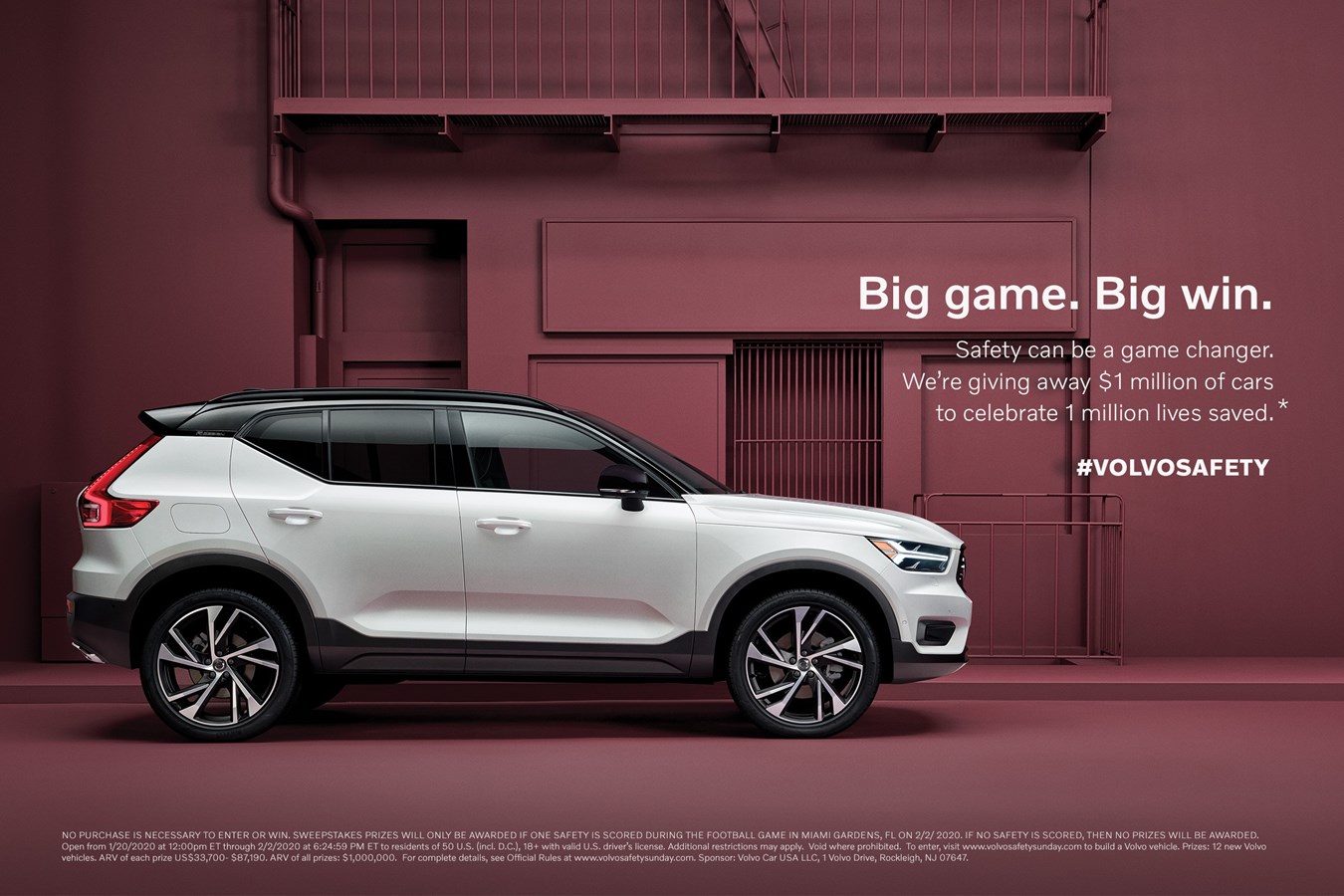 Volvo's have always been known for their safety aspects, and to celebrate the more than one million lives saved by Volvo safety innovations over the years, Volvo has pledged to give away $1 million in cars if a safety occurs during the Super Bowl on February 2, 2020.
For a chance to win, contestants must first visit VolvoSafetySunday.com, where they'll be prompted to design their own Volvo car and submit a unique configuration code as an entry between January 20, 2020 and just before kickoff on February 2, 2020. They can choose one of any 2020 Volvo models currently available in the US, in any trim and color.
Once that's done, all that's left is to hope a safety is scored by either the San Francisco 49ers or Kansas City Chiefs when they face off. If one does occur, Volvo will award $1 million in cars to randomly selected entrants. C'mon safety, Daddy needs a Polestar S60!
For those of you football rookies, a safety is a relatively rare and unpredictable scoring play in football that occurs when an offensive team is tackled, loses or fumbles the ball, or commits a penalty in their own end zone. The result of the play is two points to the defensive team, who receives possession of the ball via a free kick.
While chances are slim that we'll see a safety scored in The Big Game, as safety's happen about once every 20 games, anything's possible. And if Volvo does end up having to give away $1 million worth of cars, it's still way cheaper than a 30-second commercial during the game, while earning them some pretty epic press coverage.
Sounds like a win-win to me.