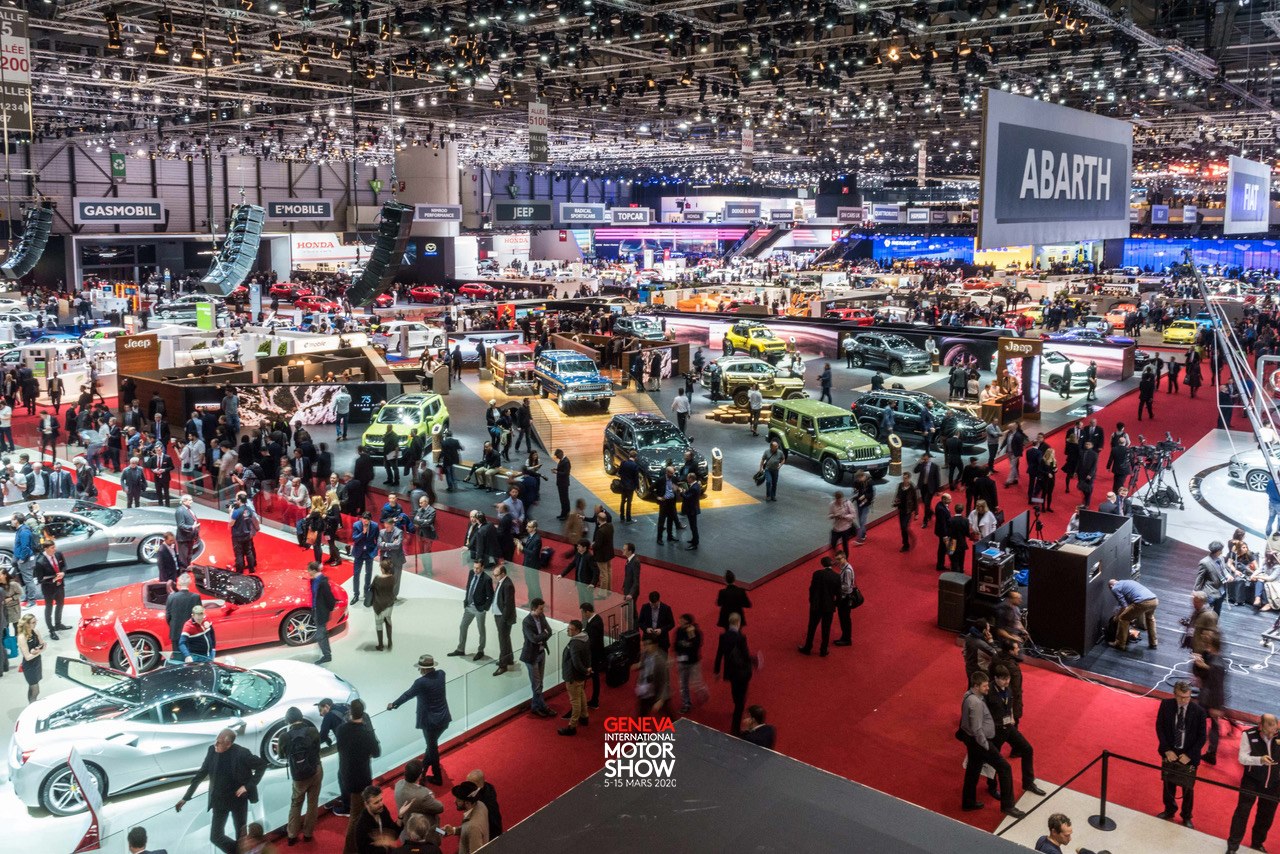 THE GENEVA INTERNATIONAL MOTOR SHOW IS CANCELLED!
That's the headline I woke up to this morning, and I honestly couldn't believe what I was reading, as the show was slated to kick off next week, with the media preview starting on Monday, and many people were already en route to Geneva.
Unfortunately, the coronavirus (COVID-19) poses too much of a threat, with 9 confirmed cases in Switzerland as of today, so the Swiss Federal Council today filed an injunction that events with more than 1,000 people are allowed to take place until March 15 2020. As such, the organizers of the Geneva International Motor Show had no option but to cancel the event.
"We regret this situation, but the health of all participants is our and our exhibitors' top priority. This is a case of force majeure and a tremendous loss for the manufacturers who have invested massively in their presence in Geneva. However, we are convinced that they will understand this decision," said Maurice Turrettini, Chairman of the Foundation Board. We would like to warmly thank all those involved in the organization of the 2020 edition of GIMS.
It's hard to imagine what the various auto makers are feeling right now, given that they spent millions of dollars and spent months and months planning for the show, only for it to get cancelled at the last minute like this. And attendees are feeling the pain as well, as travel insurance likely won't cover a situation like this.
The Geneva Motor Show is Europe's premiere event, held since 1905. In fact, the last time the Geneva Motor Show was cancelled was back during WWII, on account of neighboring France declaring war on Nazi Germany and all. Following the war, the auto show got back on track in 1947, and it's been held annually ever since.
So how are things going to play out? A number of OEMs have already announced reveals that will be streamed online next week. While not as good as being there, it's going to have to do, given the circumstances.