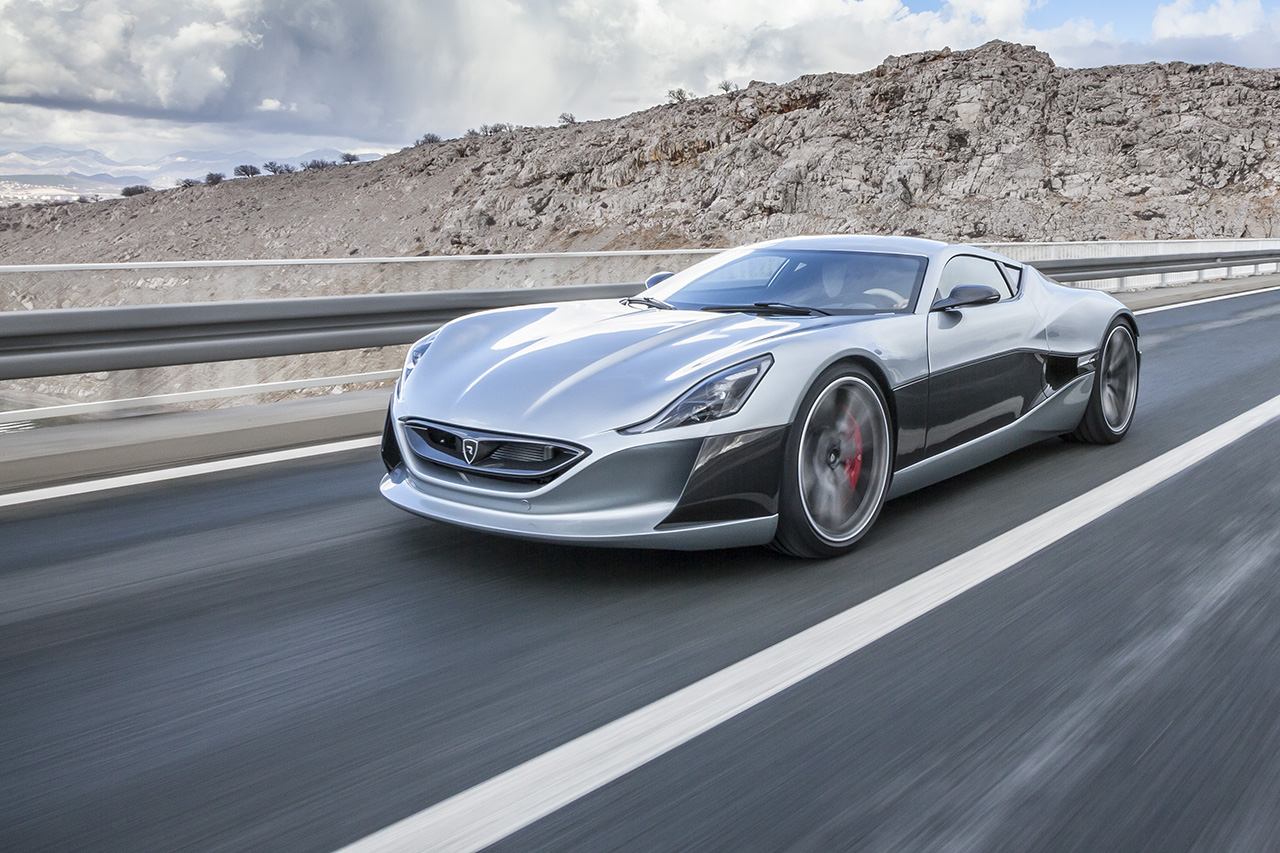 A boutique automaker based out of Croatia by the name of Rimac has been hard at work to produce a ludicrously fast supercar, except it's one that doesn't have any sort of internal combustion power.
Instead, the Rimac Concept_One is on the quest to take the title as the world's most powerful and first-claimed electric hypercar. This latest video showcases what kind of progress they're making. And you thought such a feat would be attempted by Tesla Motors.
The moving picture after the jump actually proves how fast Rimac's Concept_One currently is–how does a 0-100 km/h (62 mph) time of just 2.6 seconds sound?
The video shows the Concept_One launching from a standstill, clamoring for grip as the throttle gets mashed, and then zipping past 120 km/h (75 mph).
With the optimal settings however, such as the right road surface and the tires all warmed up, CEO Mate Rimac believes a time of 2.4 seconds is possible.
The Rimac Concept_One was revealed at the 2016 Geneva Motor Show as a full production-ready vehicle, boasting four electric motors, or two on each axle, or pretty much one for every wheel. Because of the quad-electric motor setup, torque-vectoring all-wheel drive is simulated.
Total output is said to be 1,088hp with a whopping 1,180 lb-ft of torque. Those motors receive power from an 82 kWh battery pack, allowing for a full driving range somewhere in the neighborhood of 205 miles.
Prices start at just 742,000 euros, or $980,000, so it won't be cheap. Should 1,088hp not be enough however, a supposed Concept_S with 1,384hp is on the way as well.
—————————————-
Rimac Concept_One
This slideshow requires JavaScript.