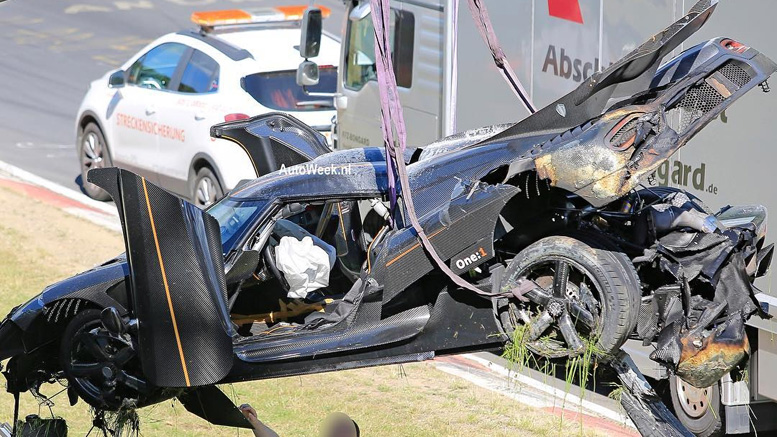 Earlier today, a $3.1 million, 1342 horsepower, one-of-seven Koenigsegg One:1 crashed while testing at the Nürburgring Nordschleife. Luckily, the driver walked away from the crash, and according to the company, the car will be rebuilt.
Given the fact that the front splitter ripped clean off, the carbon fiber wheels are all broken, the airbag deployed, and a fire had erupted at some point, this car won't be seeing the light of day for quite some time..
While it's too early to determine just what went wrong, the skidmarks suggest a failure under braking. Many believe either the ABS failed and didn't release the brake pedal in time to avoid the crash, or a serious mechanical failure locked both wheels.
According to a statement released by Koenigsegg, the One:1 was at the Nürburgring "working primarily on vehicle setups both for ongoing vehicle development and for an attempt at a Nurburgring lap record at some time in the future."
The company has yet to release a possible cause of the crash.