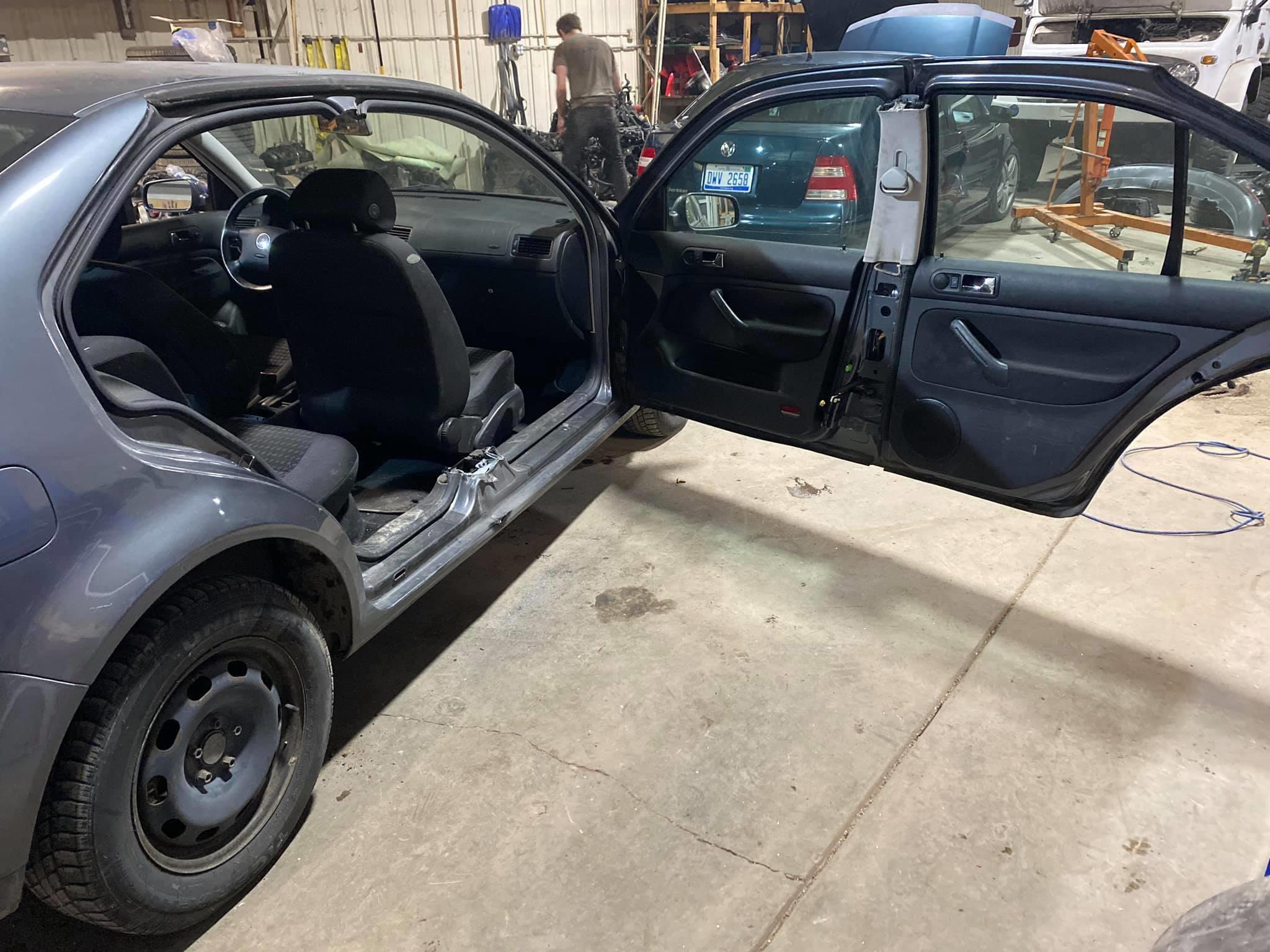 Check out this older Volkswagen Jetta that has been "converted" from a four-door sedan into a two-door coupe, courtesy of a Sawzall and a welder. We discovered this gem on Reddit in the Shitty_Car_Mods sub (naturally), and it's causing quite a commotion.
As you can see from these pictures, the owner sawzalled off his B-pillar and welded the left side of the front doors to the front of the rear doors. Structural integrity be damned!
Now before you start freaking out, this old Jetta was bought at Copart for $200, and the original plan was to cut off the top and convert it into a truck. Somewhere along the way, owner Harold Bloomer decided to do this instead.
Maybe he did it to drum up publicity for his business, Harry's Auto Restoration & Repair in Wyoming, Michigan. Either way, it made for a good laugh.