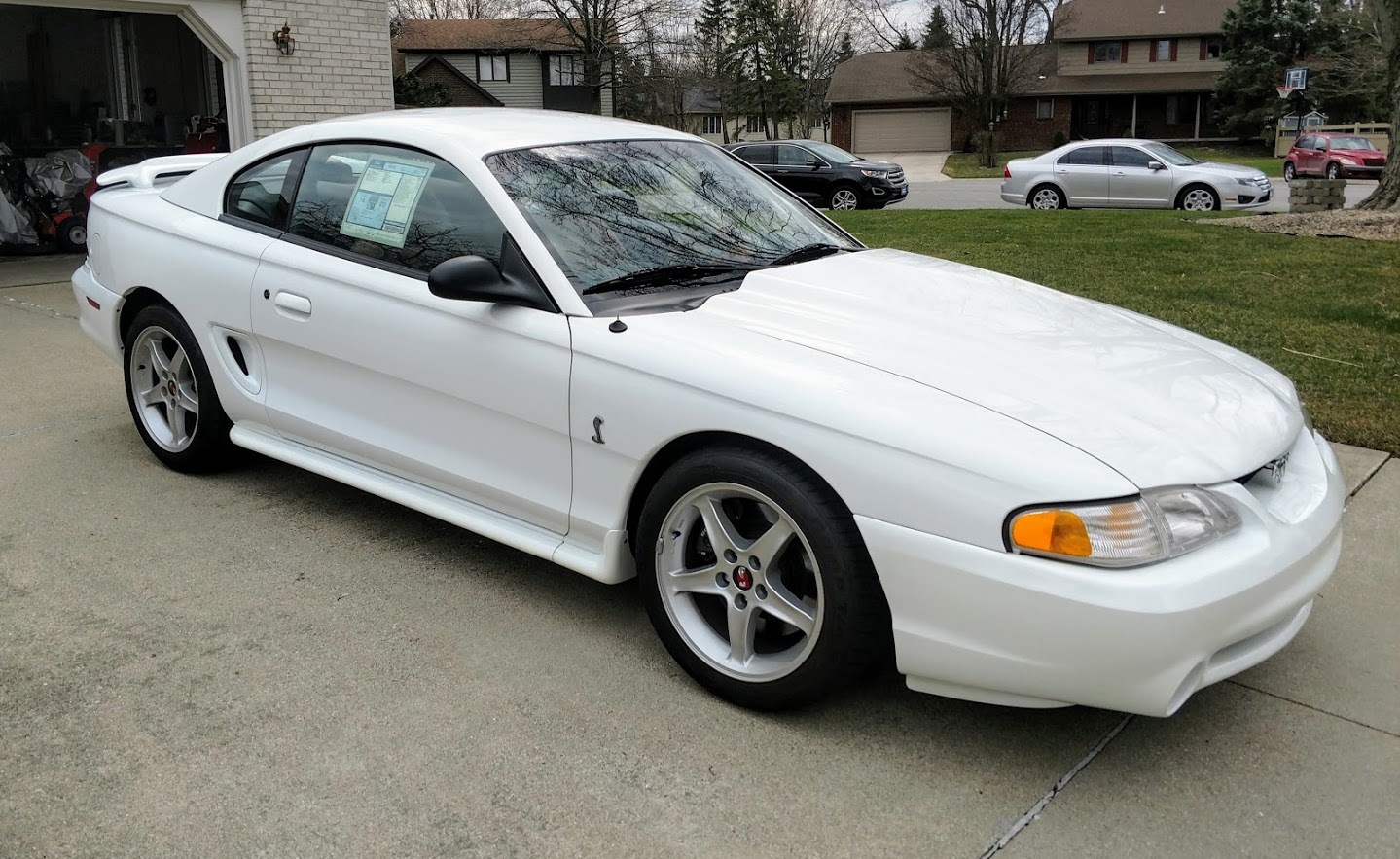 By today's standards, the 1995 Ford Mustang SVT Cobra R isn't anything to write home about, with a 300-horsepower 5.8-liter Windsor V-8 that is capable of propelling the car to 60 mph in 5.4 seconds. But in 1995, it was something else, considering that a regular Mustang GT was only putting out 215HP.
Still, if you've got a case of nostalgia and a fat bank account, I've got the car just for you. This 1995 Ford Mustang SVT Cobra R has just 187 miles on the clock, and it's essentially a new car, down to its original factory interior plastic coverings. And it's currently for sale on Autotrader, with an asking price of $55,000.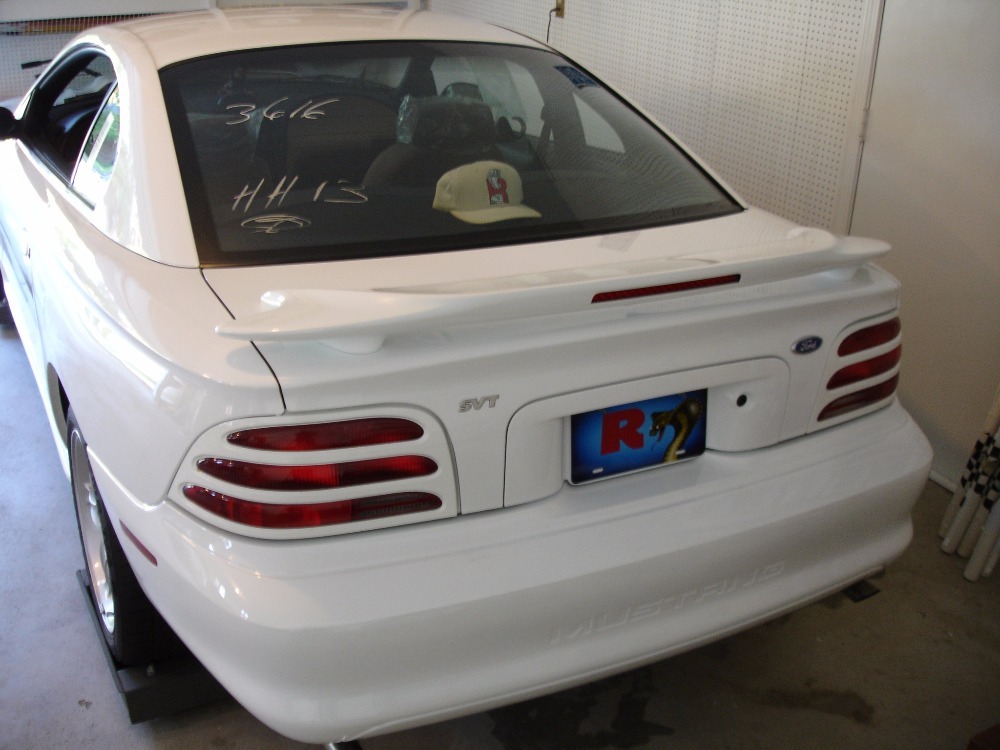 Clearly, the owner bought this car with the intentions of storing it for 20+ years and then selling it for a huge premium. But it's rare that a Mustang appreciates in value, unless it's something ultra-rare. Not to mention, today's "regular" Mustangs are way more powerful and capable than this one.
For the price, you can buy a loaded Mustang GT Performance Pack Level 2, a Mustang Bullitt, or put down a few thousand more and get a Shelby GT350. All of which are leap years beyond this car in terms of performance. But as someone who owned a white '94 Mustang, this car is giving me the feels.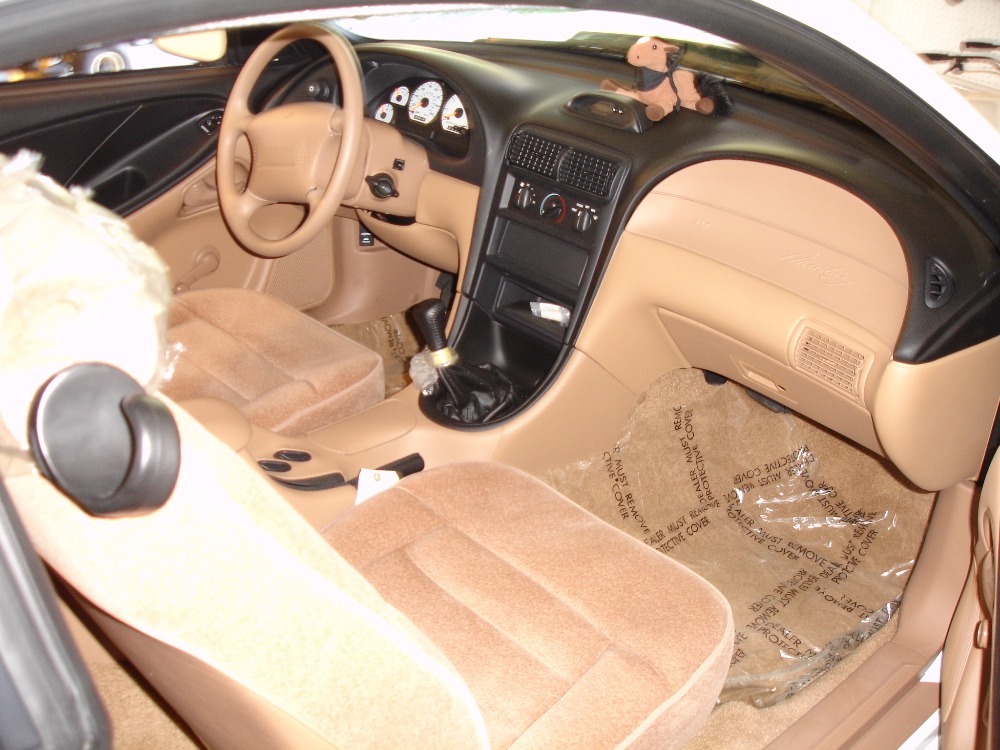 Now for those of you unfamiliar with the '95 Cobra R, it was basically a race car for the streets. In addition to the Windsor V8, it got a Tremec five-speed manual transmission, heavy-duty progressive-rate springs, thicker stabilizer bars and a front strut tower brace. To keep weight down, it had no back seat, radio, power windows or power seats, and air conditioning. Even the fog lights were deleted, replaced with ducts necessary to cool the front disc brakes.
In fact, while street-legal, the 1995 Ford Mustang SVT Cobra R could only be bought by people who had a valid competition license or owned a race team. However, that didn't stop several collectors from pulling some strings to secure a Cobra R. In fact, my dealer offered one to me, but I couldn't imagine dailying something like this.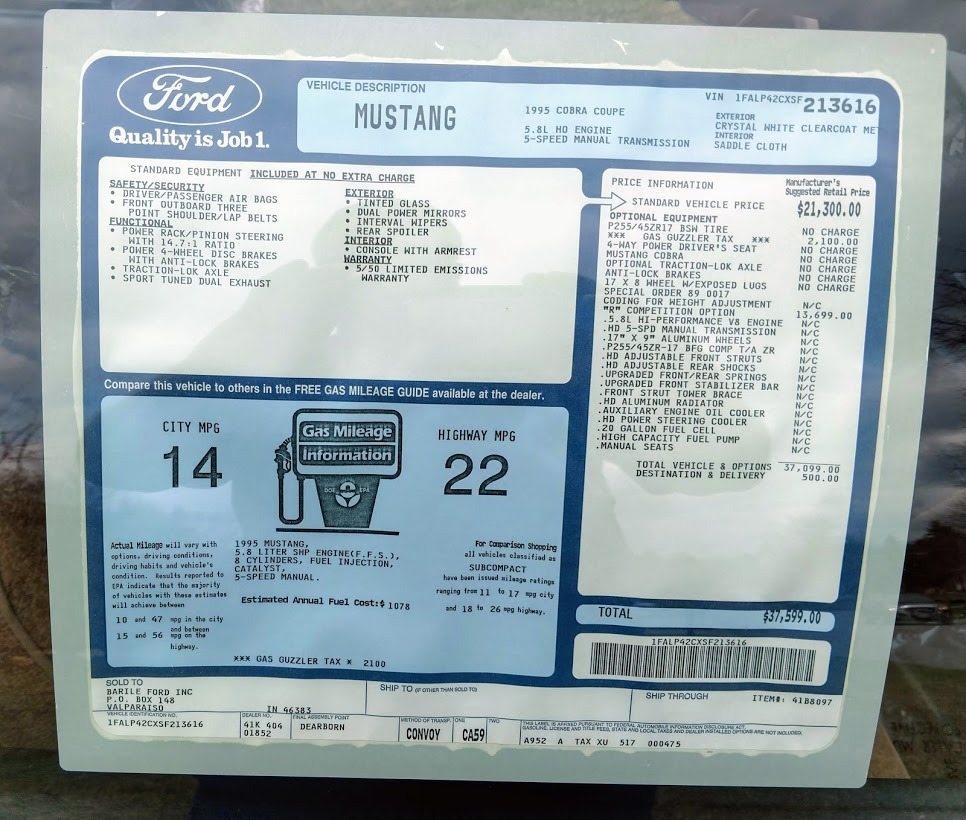 Despite the fact that this looks like it's straight off the showroom floor in 1995, I don't know that the seller is going to be able to get his lofty asking price. But then again, it just takes one rich person who wants "the car that got away" in his garage, and it'll be a done deal. Personally, I think he should take it to Barrett-Jackson or another action house to get top dollar for it.
Would you drop $55,000 for this like-new 1995 Ford Mustang SVT Cobra R?
Photo credit: Autotrader