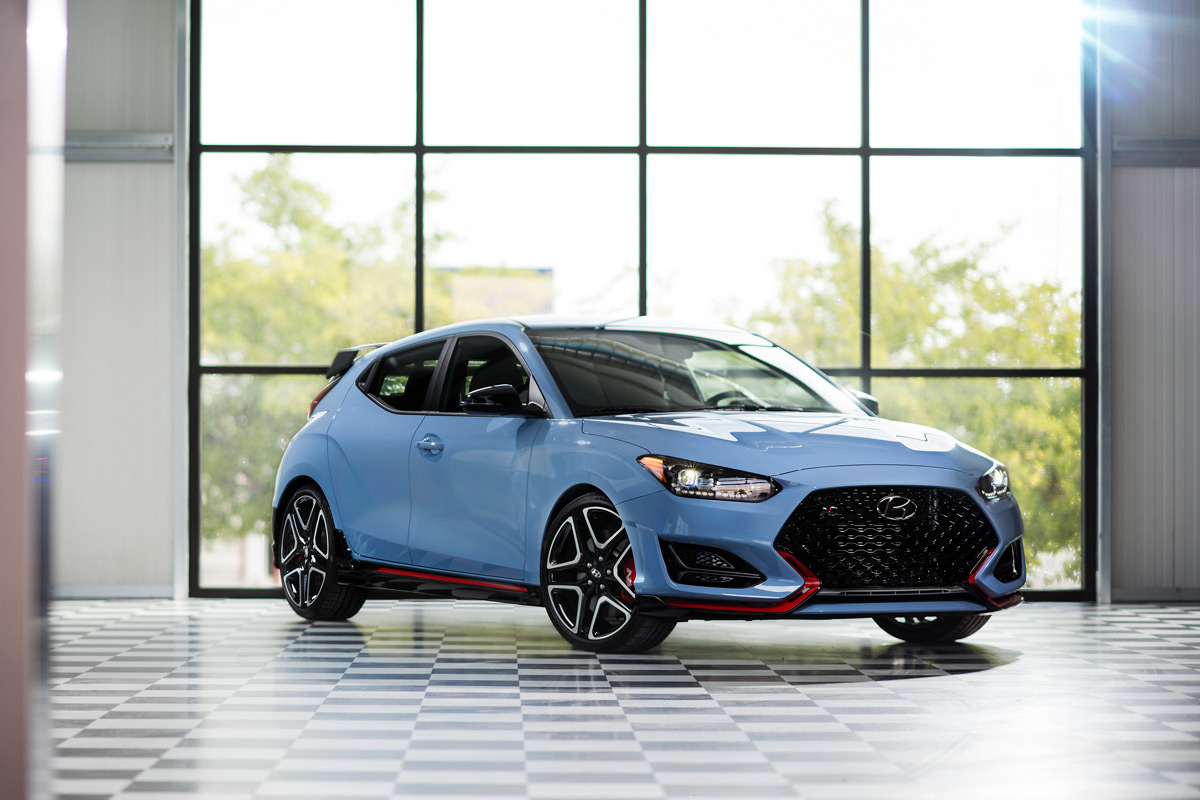 When the Hyundai Veloster N was introduced last year, it was only offered with a manual transmission, much like what Subaru did with the WRX for over 12 years. I myself drive one of those manual WRX's, a 2011 sedan.
But when Subaru introduced the (ugly) 2015 WRX model, they offered it in automatic as well. And sales more than tripled. From a business standpoint, it makes perfect sense, as many young people today don't know how to drive a stick, having never been exposed to one in their years of driving.
Now, Hyundai is following suit, offering their 275-horsepower Veloster N with an all-new N 8-speed wet dual-clutch transmission (N DCT), in addition to the 6-speed manual that purists like me demand. They developed the N DCT to provide the engaging experience of a manual transmission with the convenience of an automatic transmission.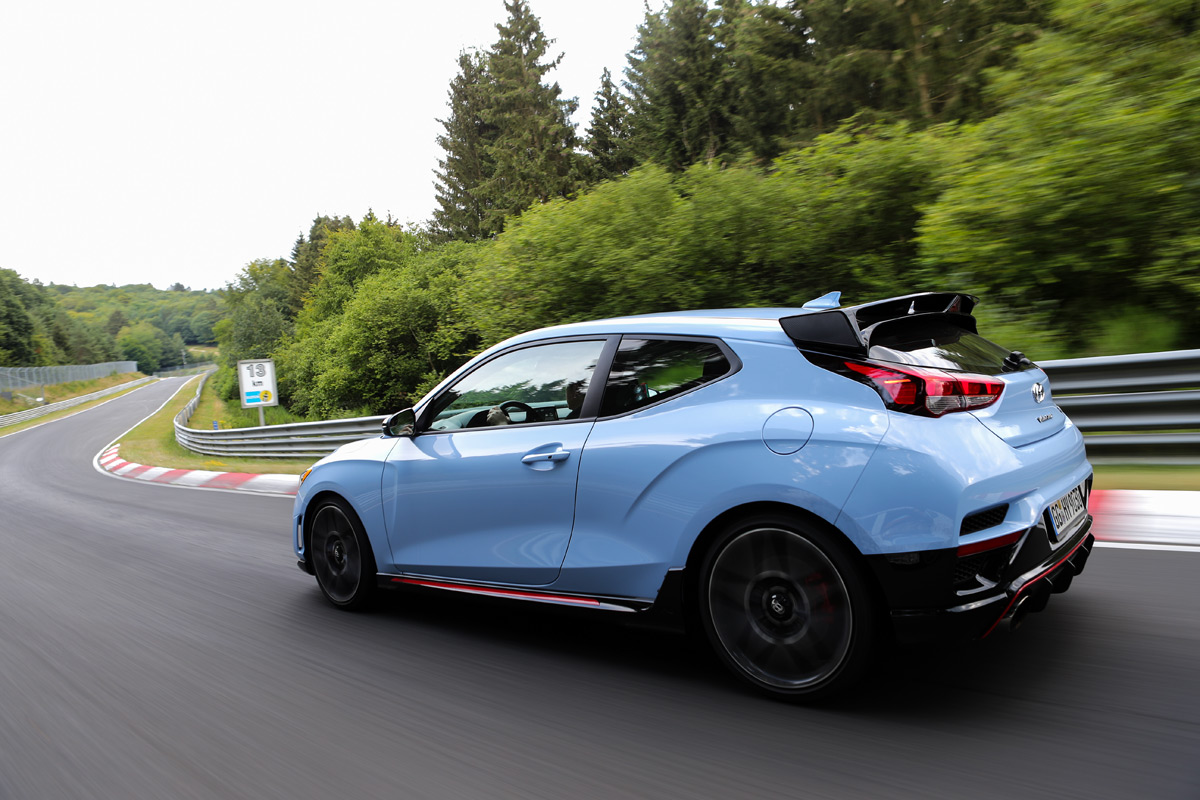 The N DCT is equipped with electronic actuators that operate the double clutch, providing ride comfort, fuel efficiency and most importantly, driving fun. Unlike a dry double-clutch transmission, the wet N DCT uses oil to significantly improve lubrication and cooling performance, which is typical of higher torque applications. N Grin Shift (NGS) increases torque by 7 percent from 36.0 to 38.5kgf-m by allowing turbocharger overboost and maximizes transmission response for 20 seconds – performance that is certain to induce "driver grin".
Additionally, N Power Shift (NPS) engages when the car accelerates with more than 90% of throttle, thereby mitigating any reduction in torque by using upshifts to deliver maximum power to the wheels. This gives the driver a responsive feeling of dynamic acceleration when shifting. The N DCT also comes with N Track Sense Shift (NTS) that discerns when road conditions are optimal for dynamic driving and activates automatically, selecting the right gear and shift timing just like a professional race car driver to provide optimal performance.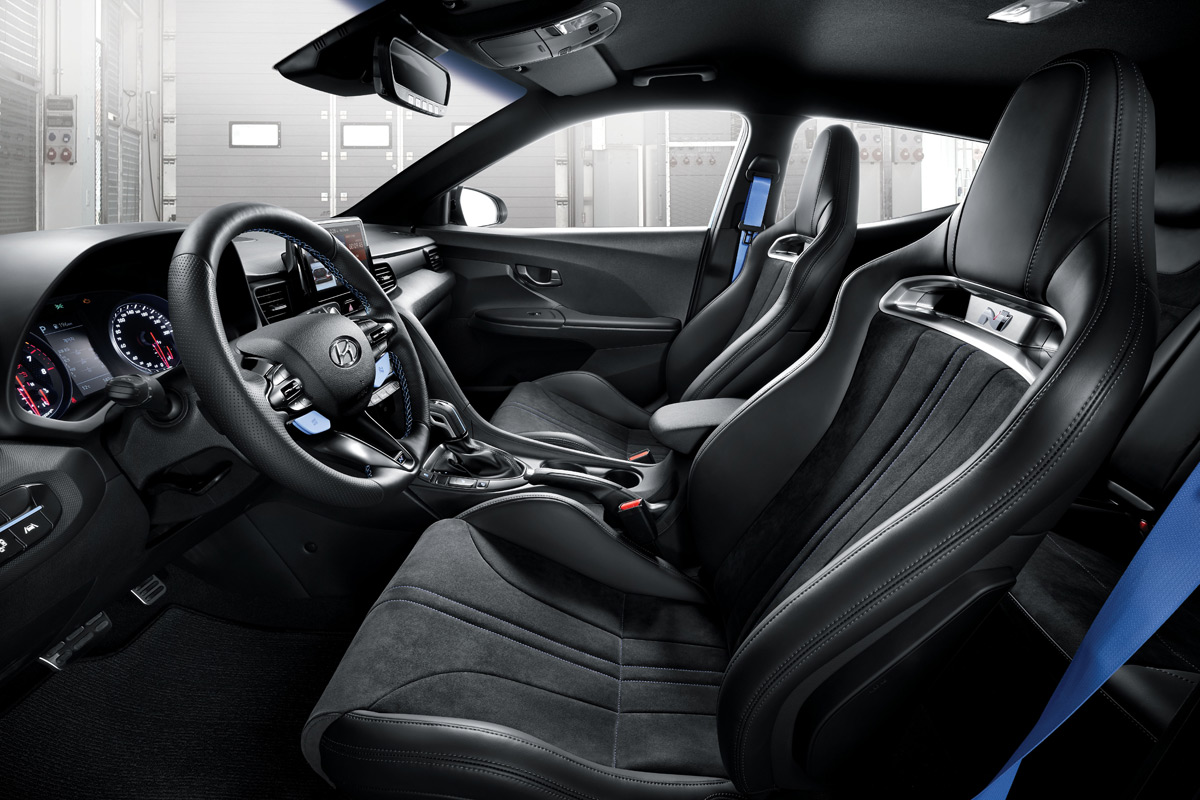 Along with other updated features, such as Rev Matching, Launch Control and Overboost, the Veloster N is optimized to automatically sense the customer's driving style as well as the road conditions to optimize shift points. For example, if the car is going downhill, the car will use engine brake to reduce the risk of overheating the disc brakes. If the driver is pushing the car on a racetrack, the car will use the full spectrum of available engine revolutions to maximize performance.
"Veloster N demonstrates Hyundai's approach to high-performance cars. By equipping Veloster N with N DCT, drivers get performance and convenience at the same time," said Thomas Schemera, Head of Product Division at Hyundai Motor. "Anyone who wants a fun driving experience will jump at the chance to pilot the new Veloster N – an everyday sports car with racetrack capabilities."
I'm not going to lie.. While I'm a manual purist who has been driving a stick-shift car since I was 18 years old, Hyundai makes a compelling argument with their N DCT offering. The car is even faster from 0-60 (5.6 seconds), has a ton of tech to squeeze out every ounce of performance, and it won't be a burden in traffic. Maybe I'm getting soft in my old age..