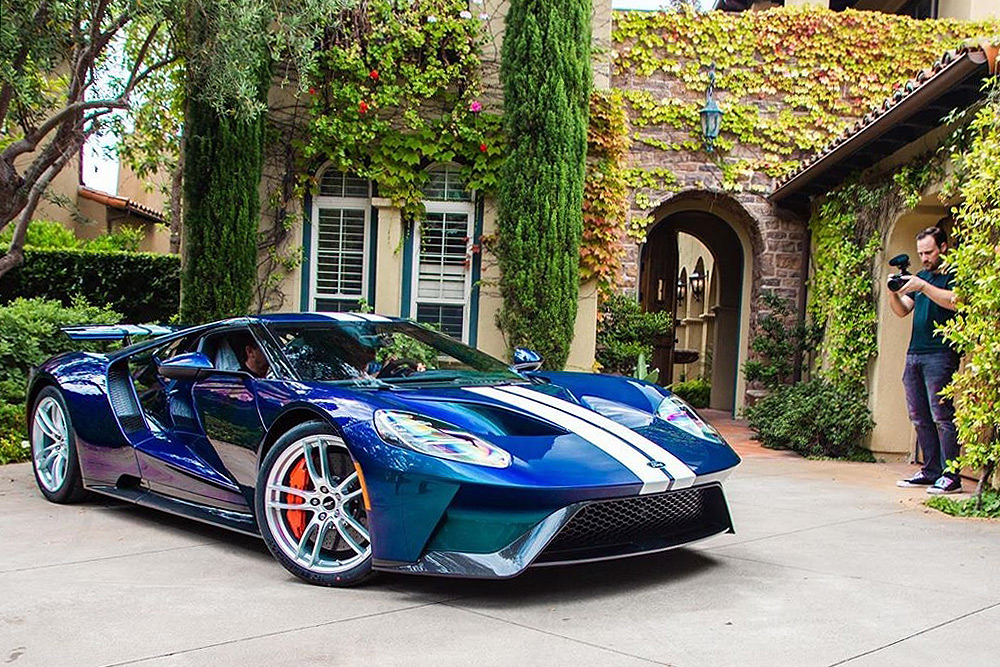 The Ford GT has got to be one of the most striking cars on the road today, sure to turn heads wherever you go. But for Justin Choi, he wanted his GT to be extra special, a true one-of-one. Because lets face it, in California it's totally possible to show up to a Cars and Coffee and see another Ford GT (or two) already parked there, as the car scene out there is on a whole other level, and they have stupid amounts of money.
So he paid a $100,000 premium to have his car finished in special color-shifting Mystichrome paint, which was originally offered on the 2004 SVT Mustang Cobra. (Not to be confused with Mystic, which was offered on the 1996 SVT Mustang Cobra) The Mystichrome name refers to the colors that appear on chrome exhaust headers after getting hot over time, including hues of blue, green, gold and purple – even a "root-beer" color.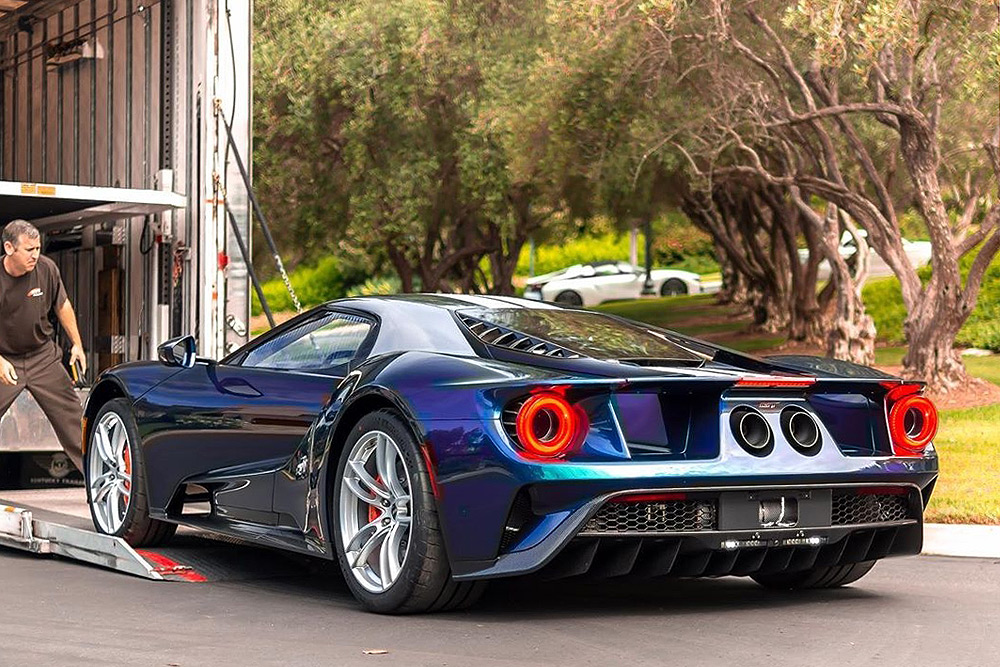 Choi convinced the Ford GT team to retrieve this special paint from the Ford vault for his car. He admits he wasn't immediately certain of the choice until he had a designer mock it up. But when he saw it rendered on the Ford GT body, it was love at first sight. He then submitted the renders and paint request to Ford, and the GT team was excited about the color. Knowing it meant something to them locked it in for Choi.
The complexity of the paint selection meant he would have to wait a few extra months before the car went into production, but what's a few extra months after he waited over 3.5 years for the car? And as you can see, it was totally worth the wait. Naturally, he did not want any rock chips on this uber-expensive paint job, so the car immediately received a paint-protection film treatment for certain painted areas and sections of carbon fiber.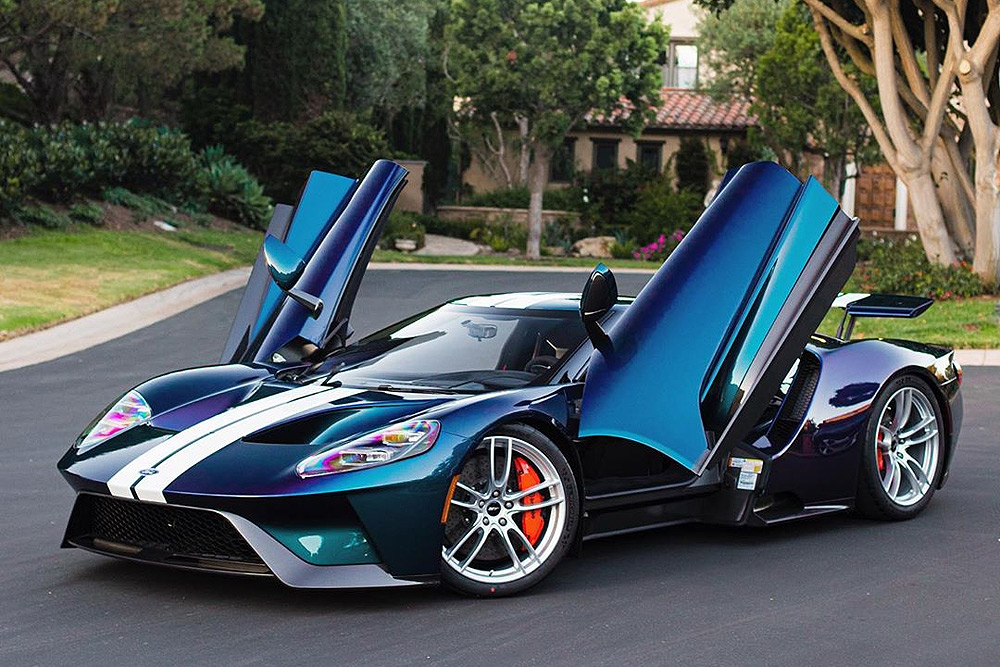 I first learned about this one-of-a-kind Ford GT after Ford Performance did an in-depth feature on it, showcasing Justin's Mystichrome Ford GT and giving some backstory into how it came to be. It goes into even greater detail than what we have shared here, along with some additional photos. So if you are interested in learning more about the car, you can read the article here.
While the Ford GT looks amazing in pretty much any color (or even in bare carbon), there's no question that this Mystichrome Ford GT is the most eye-catching Ford GT ever built! Kudos to him for taking a chance (an expensive one at that) on such a unique color, and I would imagine it looks even more amazing in person, with the sun reflecting off of the GT's sculpted lines and changing colors before your very eyes.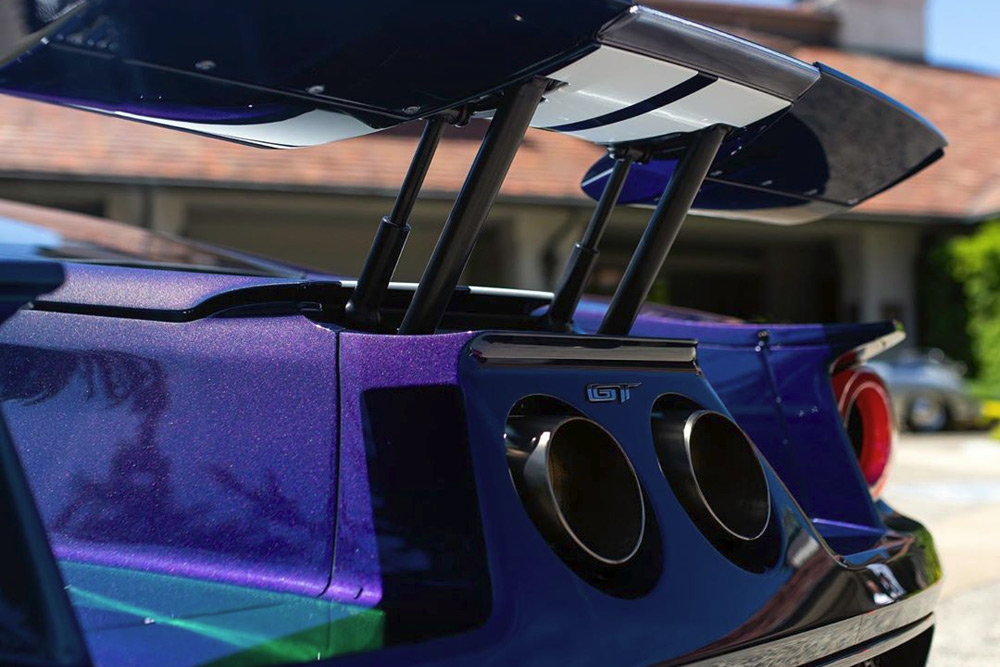 As you might imagine, this Mystichrome Ford GT is just one of Choi's many amazing rides. He has a stable of holy-grail supercars, including a Pagani Huayra, Porsche Carrera GT, Spyker C8 Spyder, and more. This successful California tech entrepreneur has got some seriously good taste in cars, and I can only hope to follow in his footsteps someday..
Make sure you start following him on Instagram at @jchwa so you can keep up with Justin and all of his automotive-related adventures!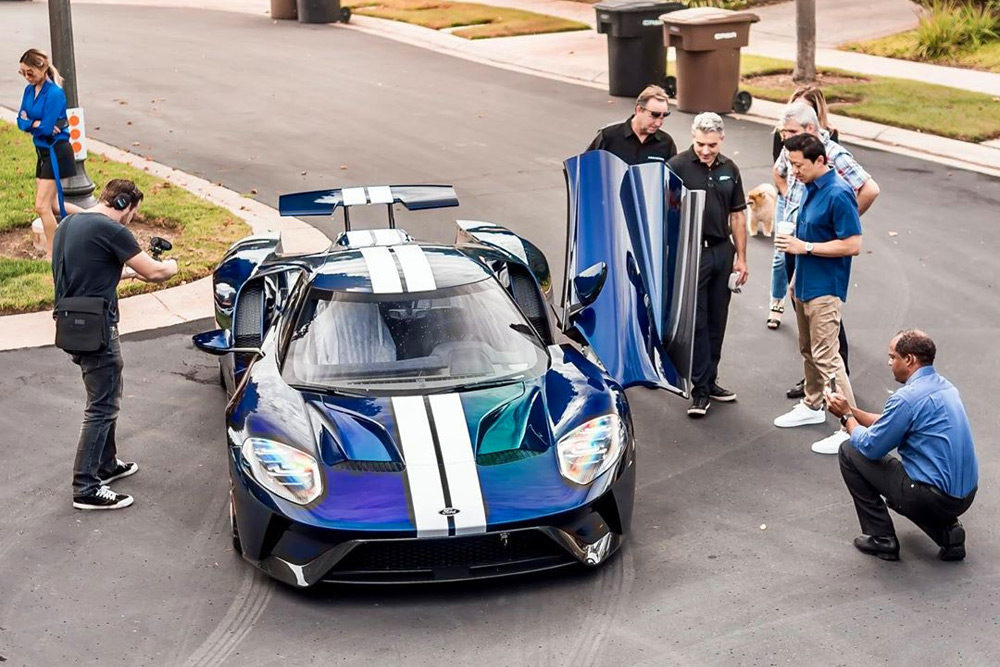 Photo credits: jchwa/Instagram