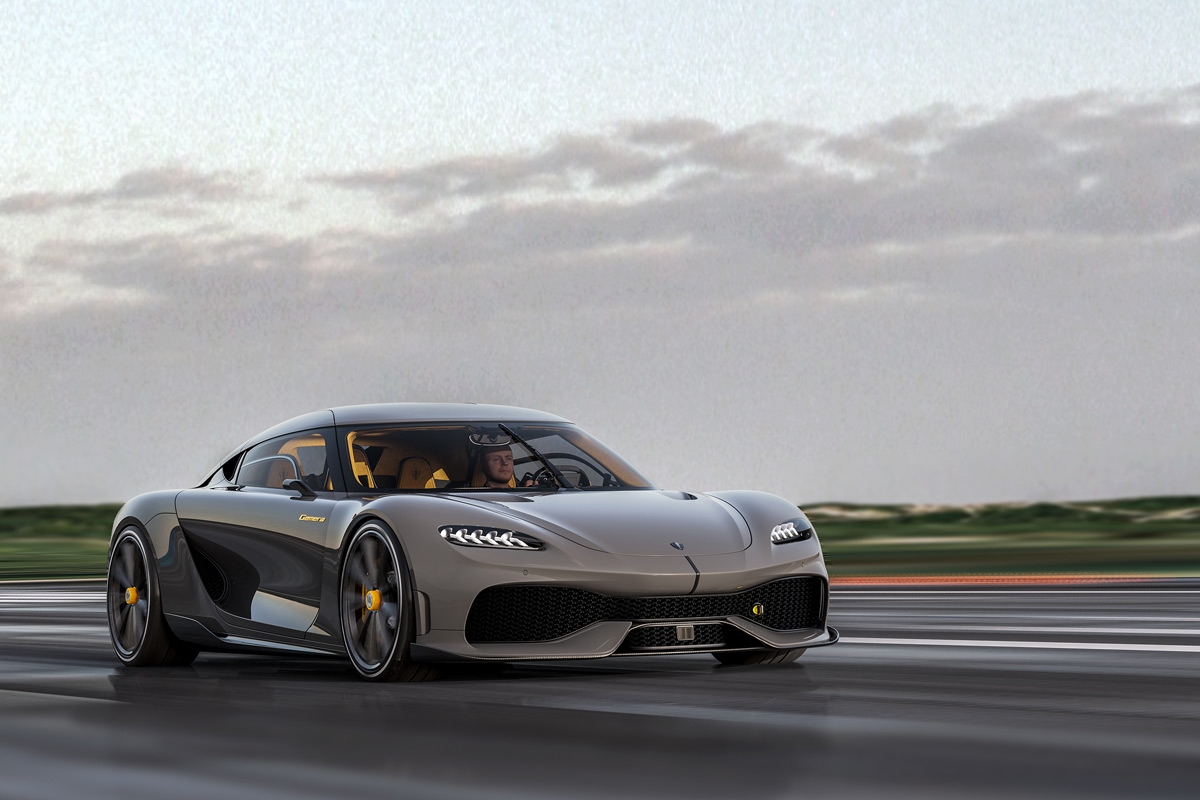 Supercars are great and all, but they're not exactly practical vehicles. What if you want to take the family to the Hamptons, and you want to take the Bugatti Chiron? Yeah, that's not gonna happen, as most of these rides are two seaters.
Koenigsegg is looking to buck that trend for some unexplainable reason with the world's first 4-seater supercar. Feast your eyes on the $1.9 Million Koenigsegg Gemera. Extreme megacar meets spacious interior and ultimate environmental consciousness, a supercar that can fit "four large adults comfortably with space catering to their carry-on luggage."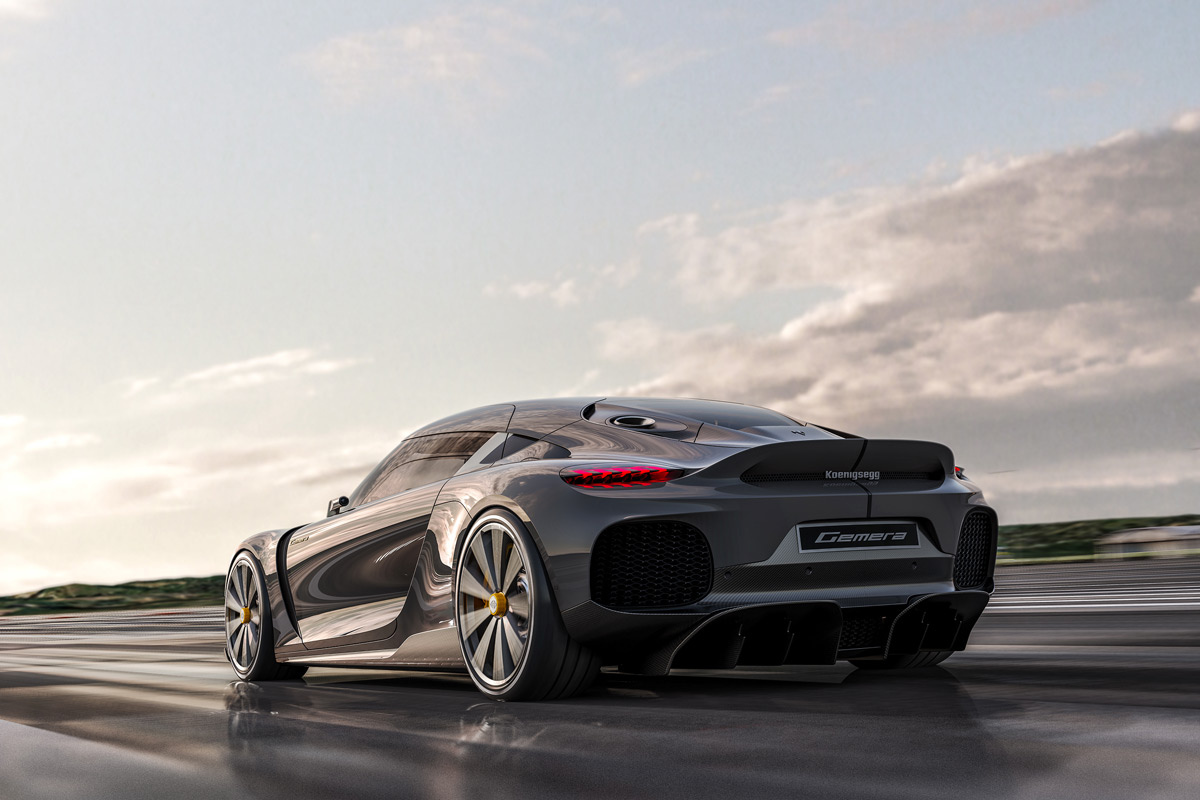 "Ultimate performance has belonged to the world of two-seaters … until now," CEO and founder Christian von Koenigsegg said in a statement. Koenigsegg touts the new vehicle ideal for "family trips, in comfort, style and safety with never-before-experienced performance."
But just because it's a family hauler, don't think that they've dialed back the performance. This Mega-GT is all Koenigsegg, with an insane 1,677 horsepower and 2,581 lb-ft of torque. This hybrid powertrain features a 2.0-liter three-cylinder engine that makes 592 horsepower and 443 lb-ft of torque, along with three plug-in electric motors. All this power is routed to a single-speed direct-drive transmission.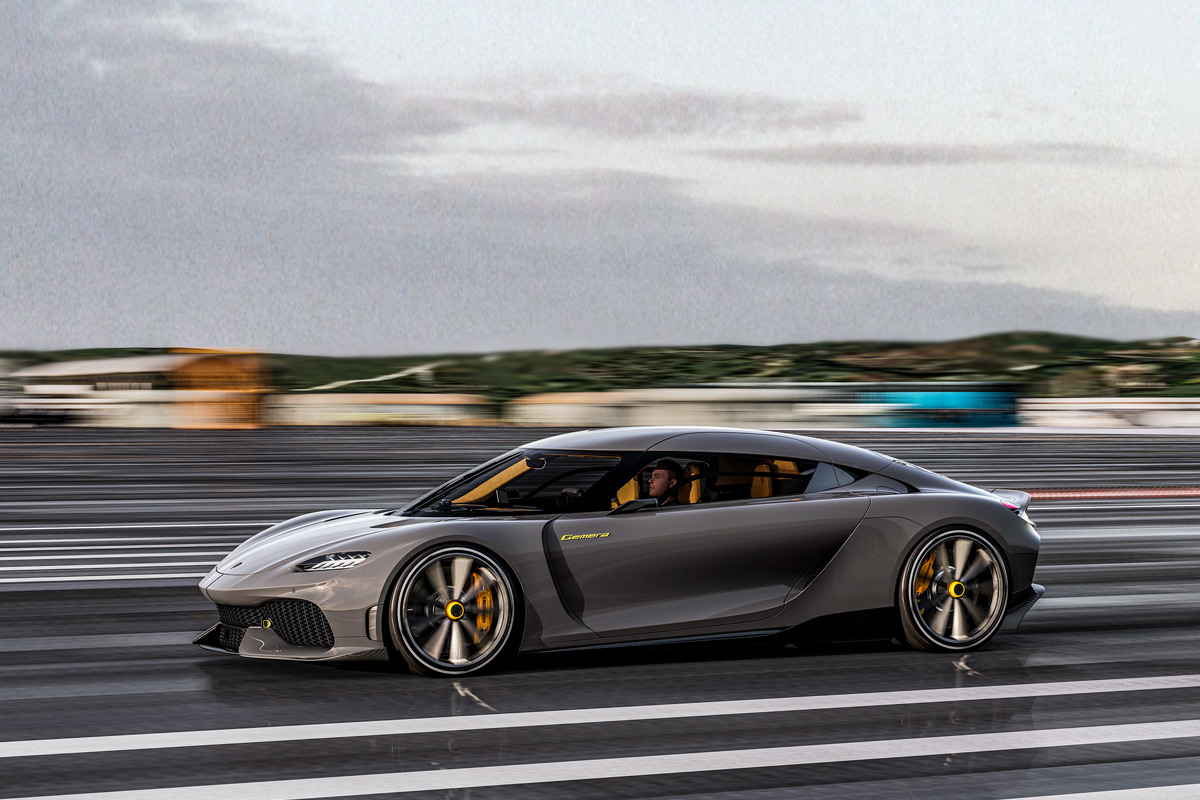 Under full power, expect a 0-60 time of 1.9 seconds, on it's way to a top speed of 248 mph. That's a higher top speed than any other fast four-seat sports cars, like the Aston Martin DBS Superleggera, Ferrari GTC4 Lusso, and Bentley Continental Supersport.
All four adult passengers will be coddled with a full leather and suede interior, replete with eight cupholders—four heated and four cooled—rear-seat infotainment screens, wireless charging for all passengers, on-board Wi-Fi, three climate zones, and four reading lights.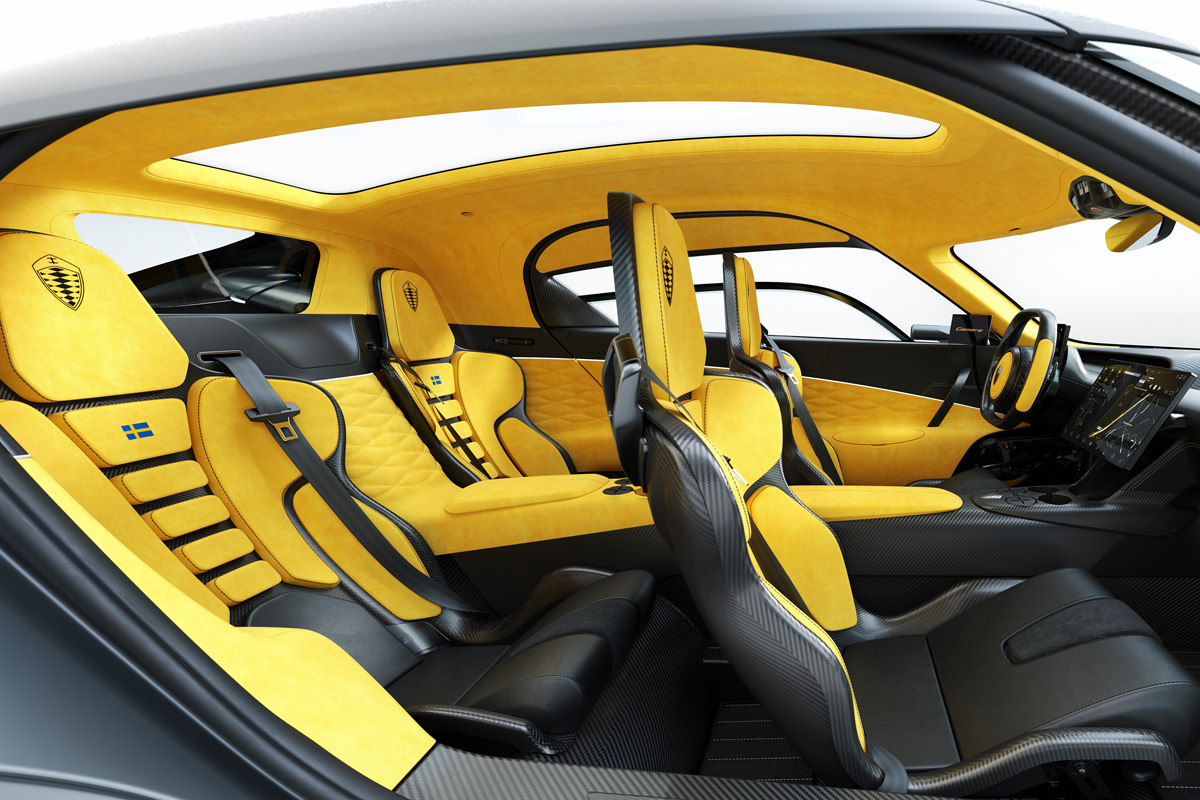 Koenigsegg will only be producing 300 Gemera's, and while this seems like an ultra-niche vehicle, something tells me that they won't have any problems selling every one of them.