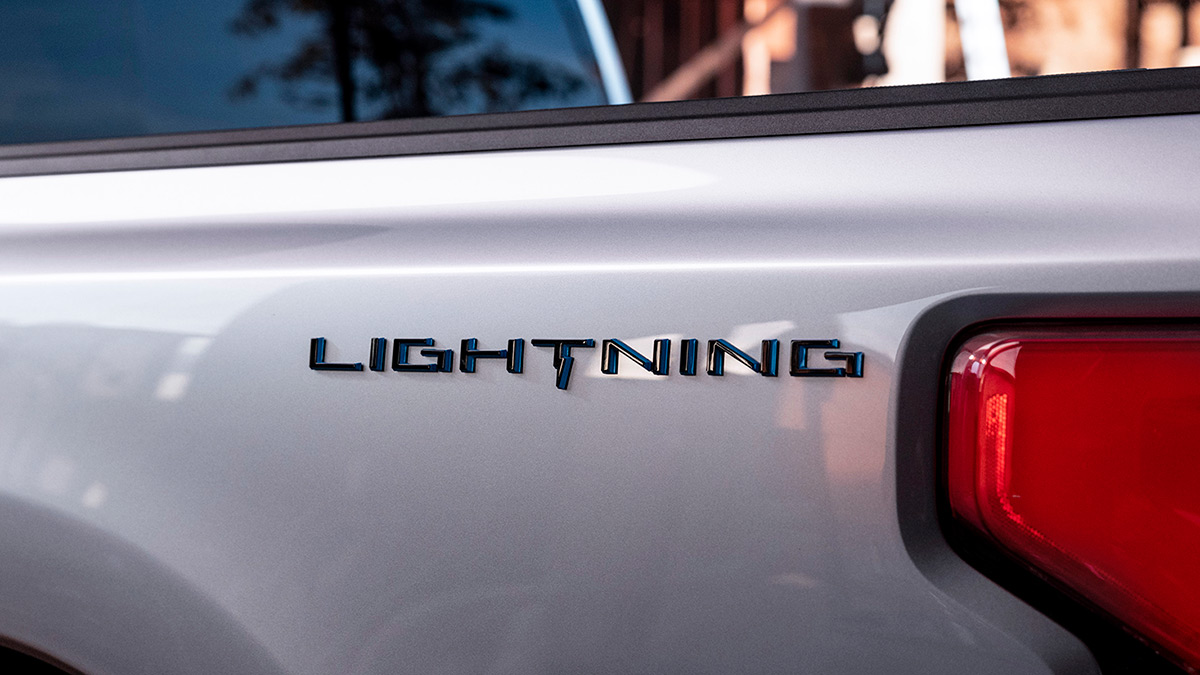 Ford has been teasing us about an all-electric F-150 pickup truck for some time now, but we're finally seeing the light at the end of the tunnel, with the Blue Oval confirming rumors that the truck will be called the Ford F-150 Lightning, and promising to reveal the EV pickup truck on May 19th with a livestreamed event from Ford World Headquarters in Dearborn, MI.
While I can't really fault Ford for using the Lightning nameplate given the electric connection, some purists are pretty riled up about this news, as the iconic SVT Lightning of the 90's was a bad-ass sports truck packing V8 (and later supercharged V8) power, while this new EV truck is targeting an eco-friendly audience instead. It's like the Mustang Mach-E debate all over again.
That said, Ford President and CEO Jim Farley said in a press release that the new Lighting "is even quicker than the original," which honestly isn't saying much, considering the old SVT Lightnings had a 0-60 time of 7.2-seconds – Quick for the time maybe, but laughably slow by today's standards.
"Every so often, a new vehicle comes along that disrupts the status quo and changes the game … Model T, Mustang, Prius, Model 3. Now comes the F-150 Lightning," said Farley. "America's favorite vehicle for nearly half a century is going digital and fully electric. F-150 Lightning can power your home during an outage; it's even quicker than the original F-150 Lightning performance truck; and it will constantly improve through over-the-air updates."
The Ford F-150 Lightning will expected to go on sale sometime in mid-2022, and rumored to include a dual-motor setup, all-wheel drive, a 300-mile range battery pack, and an illuminated light bar stretching the length of the truck's grille.
Make sure you tune in on May 19th at 9:30pm EST, when the new Ford F-150 Lightning will be revealed from Ford World Headquarters and broadcast live on Ford's Facebook, YouTube, and Twitter channels for all the juicy details. ⚡