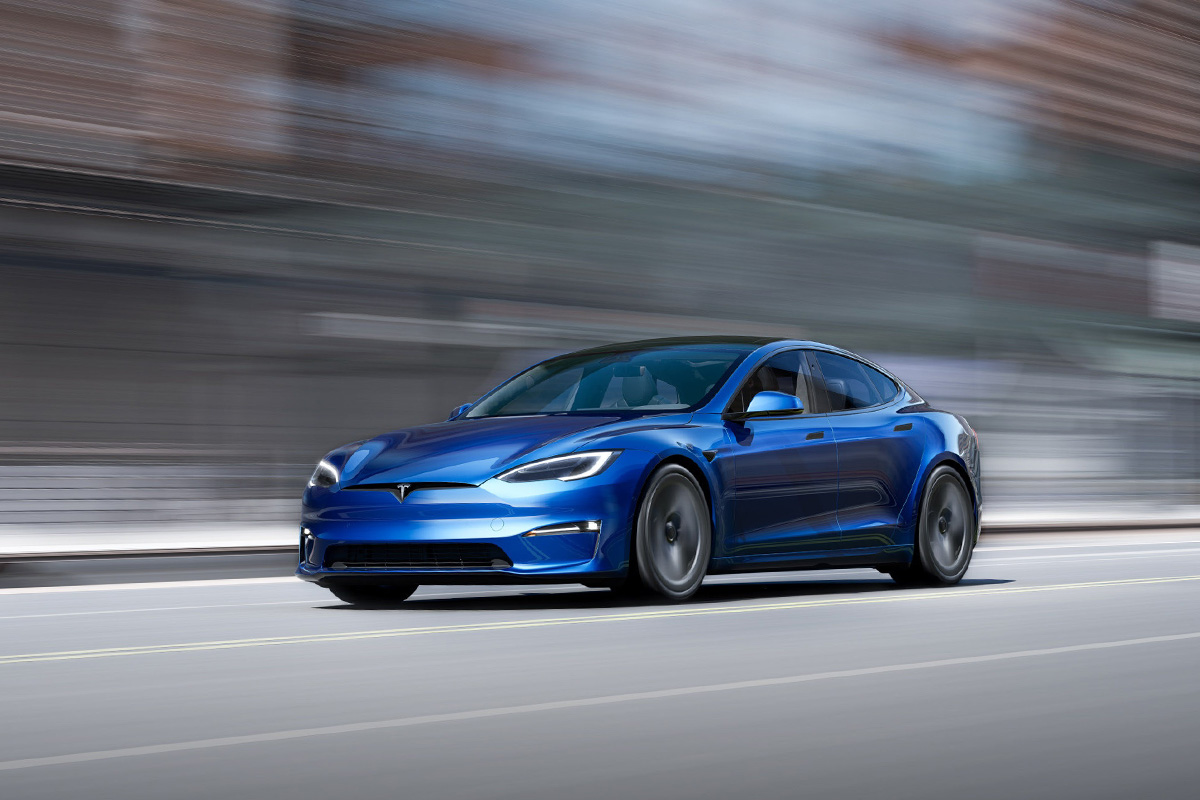 Back in January, we told you that the Tesla Model S was getting a major redesign that was long overdue, seeing as how the car launched back in 2012. While it may not look all that different at first glance, it's sporting an all-new interior, along with improved range and performance.
While these updates are nice and all, the real story here was the introduction of a new Model S Plaid model that boasted some eye-popping performance numbers, and an even faster Plaid+ model. Almost immediately, Tesla haters/shorts predictably came out of the woodwork, claiming that this was impossible, that Elon Musk was a crook, daddy mined blood diamonds, Dogecoin, etc.
Sorry haters, but Elon just proved you guys wrong, showing off the all-new 2022 Tesla Model S Plaid and backing up his jaw-dropping performance claims. Simply put, the Model S Plaid is the world's quickest car, rocketing from 0-60mph in 1.98 seconds and blazing through the 1/4-mile in 9.25 seconds at 152.6mph. Can you say mic drop? 🎤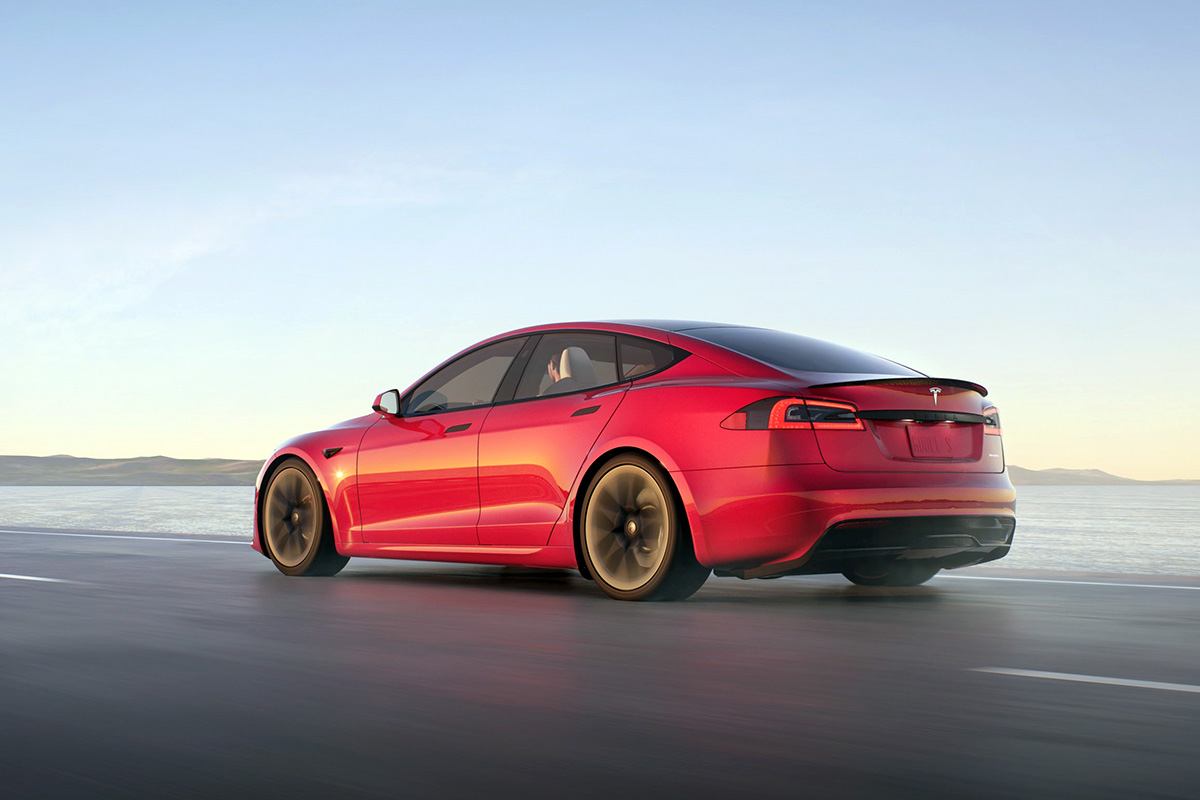 Elon recently Tweeted that "Plaid+ is canceled. No need, as Plaid is just so good," and of course the Internet immediately started screaming bloody murder about this. But honestly, except for the extra range that the Plaid+ was supposed to offer (520 miles vs 390 miles), there wasn't a lot to be gained for the extra $20K premium.
As it is, the Model S Plaid, with its 1,020 horsepower and 1,050 lb-ft of torque, is faster in the quarter-mile than the Dodge Challenger SRT Demon or Ferrari LaFerrari. It beats the McLaren Senna in the 0-100-0 test (8.2 seconds). And unlike these purpose-built supercars, this one's got seating for five, with all the creature comforts you could ask for.. including a fart machine.
Motor Trend tested the Tesla Model S Plaid for themselves, and they verified these numbers at a drag strip at Famoso Raceway, delivering near-identical numbers to the ones Jay Leno put down when setting a world record with the car for a segment of Jay Leno's Garage, with people from the National Hot Rod Association "there to make it official."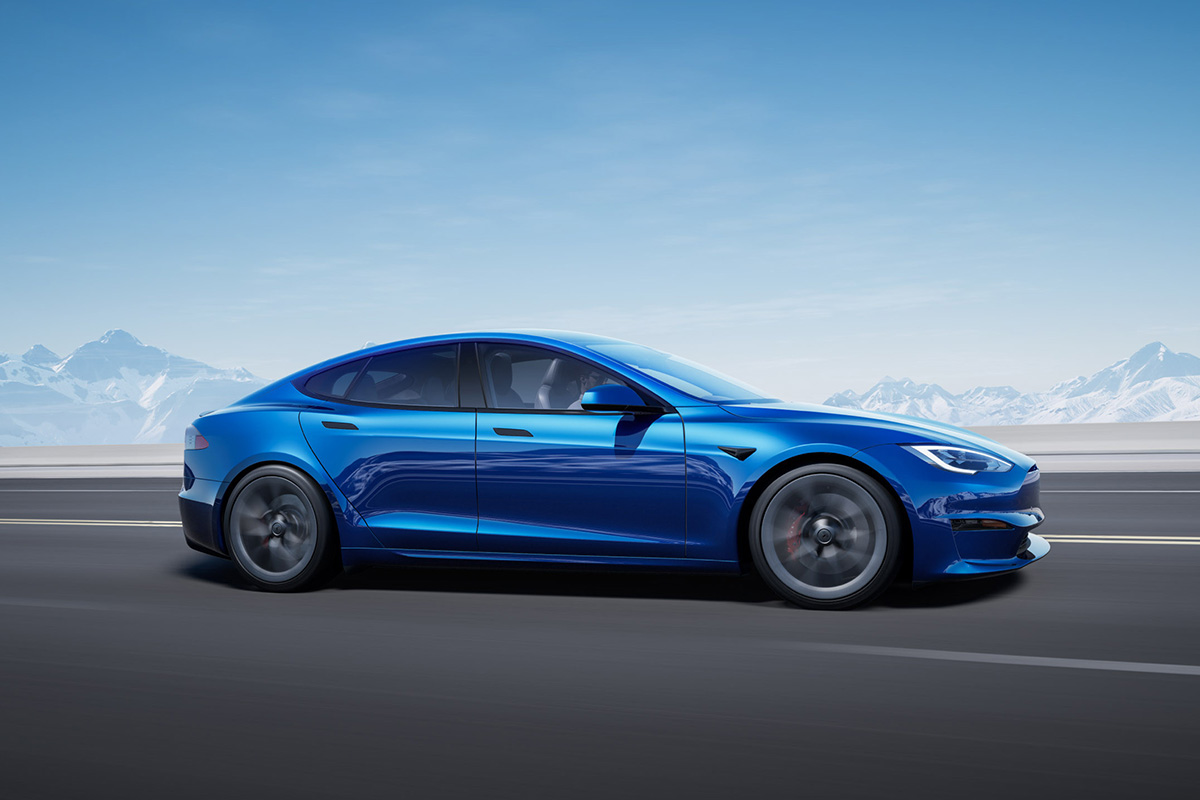 So as you can see, the Model S Plaid isn't some vaporware as many of his haters claim. In fact, Tesla delivered the first 25 customer examples at its plant in Fremont, CA this week. Originally the company said to expect delivers of the Plaid model in late 2021, so they're actually ahead of schedule for once. That's an impressive feat for sure. (Haters: "Waah, build quality, roof flies off, bumper, fire, blah blah blah!")
For those of you needing some extra space, the Model X Plaid is also available to order, with deliveries slated to begin in early 2022. I imagine the performance numbers for those will be slightly lower due to aerodynamics and such, but only time will tell.
Lastly, there were a lot of people complaining about the rectangular steering yoke and how it was a mistake. Motor Trend did say that it was a pain to use at low speeds, but they said that a variable-ratio steering system could help with that. On the other hand, they said it was great at higher speeds. And as you can see, Randy Pobst had no issue with the yoke, making short work of exotics at Laguna Seca as he overtakes car after car.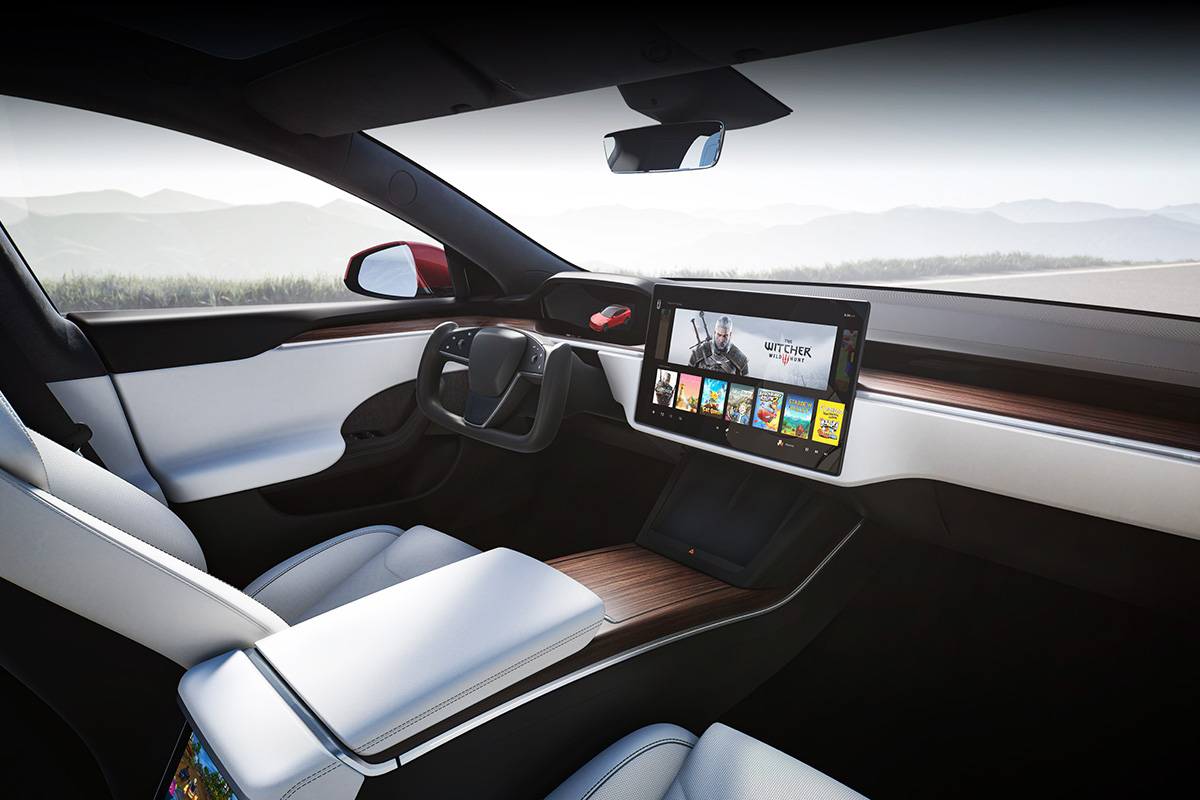 Tesla proves once again why they're the leaders in the EV space, and how nobody else is even close. I can't even imagine what acceleration like that feels like (generating more than 1.00 g from 0.2s to 2.6s after launch, peaking at 1.227 g at 32 mph), but I'd sure like to find out.
Elon, if you're reading this, take me for a ride! 🙂