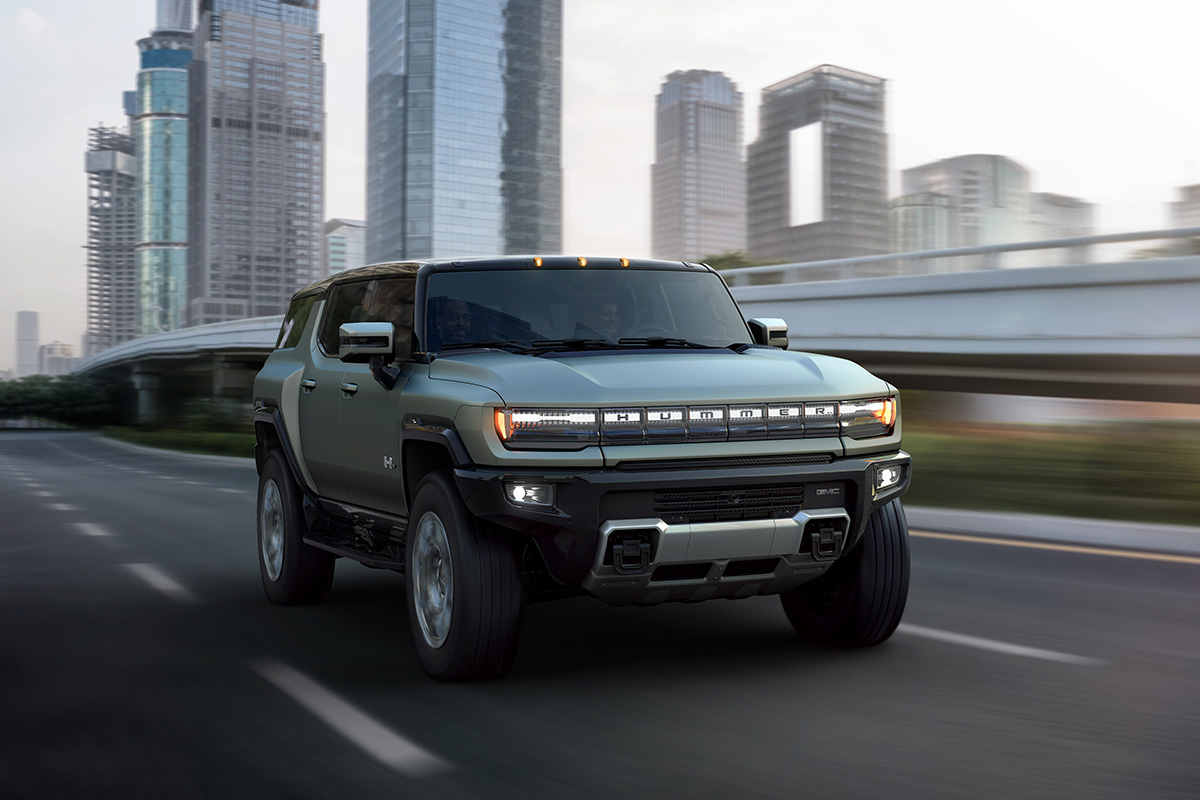 Last October, the all-electric GMC Hummer EV supertruck made its world debut, and it was beyond impressive, packing an insane 1,000 horsepower and 11,500 lb-ft of torque, a 0-60 time of 3s, 350+ miles of range on a single charge, and more. The only problem (besides the astronomical $100K+ price tag)? I'm not really a pickup truck guy..
What I would be interested in is a modernized version of the Hummer H2 SUV that came out in the early 2000's. And that's exactly what GMC is giving us with the new 2024 GMC Hummer EV SUV, which made it's world debut during the NCAA Final Four in a new commercial film narrated by who other than LeBron James.
GMC's decision to expand their electric supertruck lineup seems like a no-brainer, much like what they did with the Hummer SUT back then. After all, most of the development work was already done for the Hummer EV truck. But there are some notable differences to be aware of between the two trucks. The SUV is about 20 inches shorter, with a 9 inch shorter wheelbase. Because of that, GMC can't fit the big battery pack in the smaller SUV.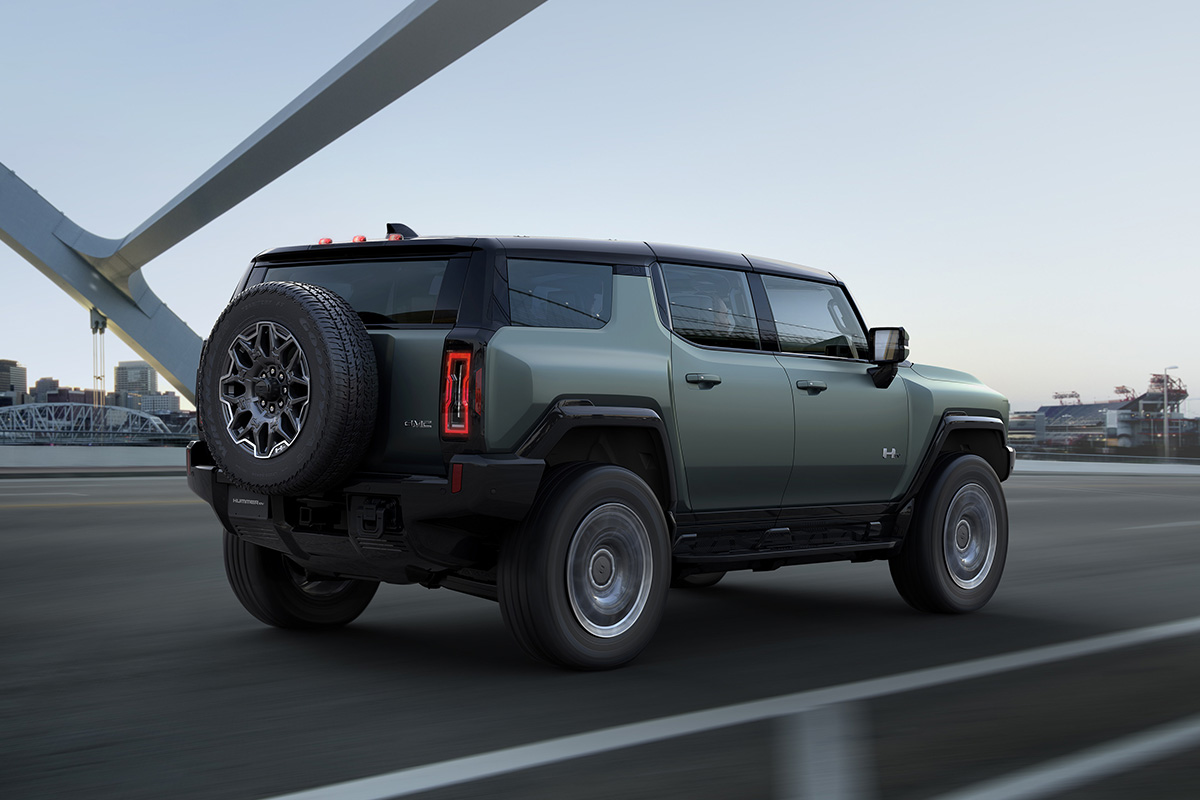 The Hummer EV's chief engineer said that while they could have made changes to the battery pack's layout, doing so would have reduce cargo capacity and affected the flat loading floor, compromises that engineers didn't want to make. So instead, they decided to go with a smaller battery pack, one that "only" delivers 830 horsepower, with around 300 miles of driving range.
Driven by GM's new Ultium Platform, the HUMMER EV SUV launches with the exclusive Edition 1 (painted in this gorgeous Moonshot Green Matte color), offering customer choice to equip the vehicle for optimal driving range or maximum off-road capability. The Edition 1 comes standard with 22-inch premium wheels, assist steps and floor liners. The available Extreme Off-Road package adds 18-inch wheels and 35-inch-OD MT tires, underbody armor and rock sliders, front eLocker and virtual rear lockers, heavy-duty ball-spline half shafts, UltraVision with underbody camera views and more.
Expected best-in-class off-road proportions will help make the new SUV maneuverable, while also making the most of the HUMMER EV's available signature features such as CrabWalk, Extract Mode and more. The SUV's look remains rugged and includes a new rear design with mounted full-size spare tire. Inside, a similar five-passenger layout from the pickup remains and includes a large and useful rear cargo area.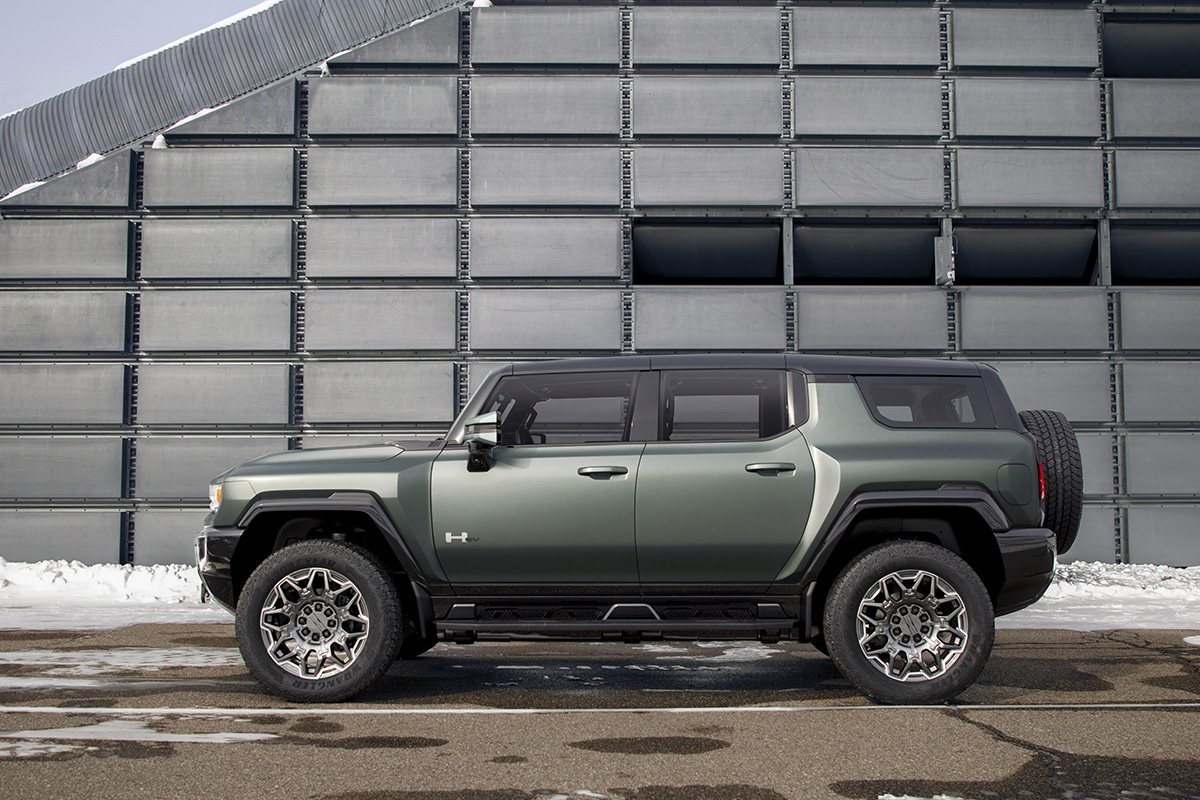 Additional highlights include:
Master of maneuverability, with a 126.7-inch wheelbase giving it expected best-in-class off-road proportions with impressive departure and breakover angles, and a tighter turning circle of only 35.4 feet (10.8 meters) with 4 Wheel Steer standard on 2X, 3X and Edition 1
An immersive interior puts the driver at the center of every moment, including customizable, multisensory user features and an open driving experience with the standard Infinity Roof with removable Sky Panels, I-Bar and rear drop glass
GM's Ultium Drive System offers up to 830 horsepower and up to 11,500 lb-ft of torque (GM estimated) — enough power for super-fast 0-60-mph sprints in approximately 3.5 seconds with Watts To Freedom
New tactical technology via the redesigned myGMC app including Energy Assist
Great degree of customization via My Mode, auxiliary buttons and nearly 200 accessories available at launch
Next-gen electric, with a 20-module Ultium battery system offering up to a GM estimated 300-plus miles of range on Edition 1 (with standard equipment)
Additionally, all HUMMER EV SUV models feature the enhanced version of Super Cruise, an available driver-assistance technology offering hands-free driving on more than 200,000 miles of enabled roads, and a new automatic lane changing feature, where the system can determine when a lane change is optimal and initiate the maneuver, while following signaling protocols.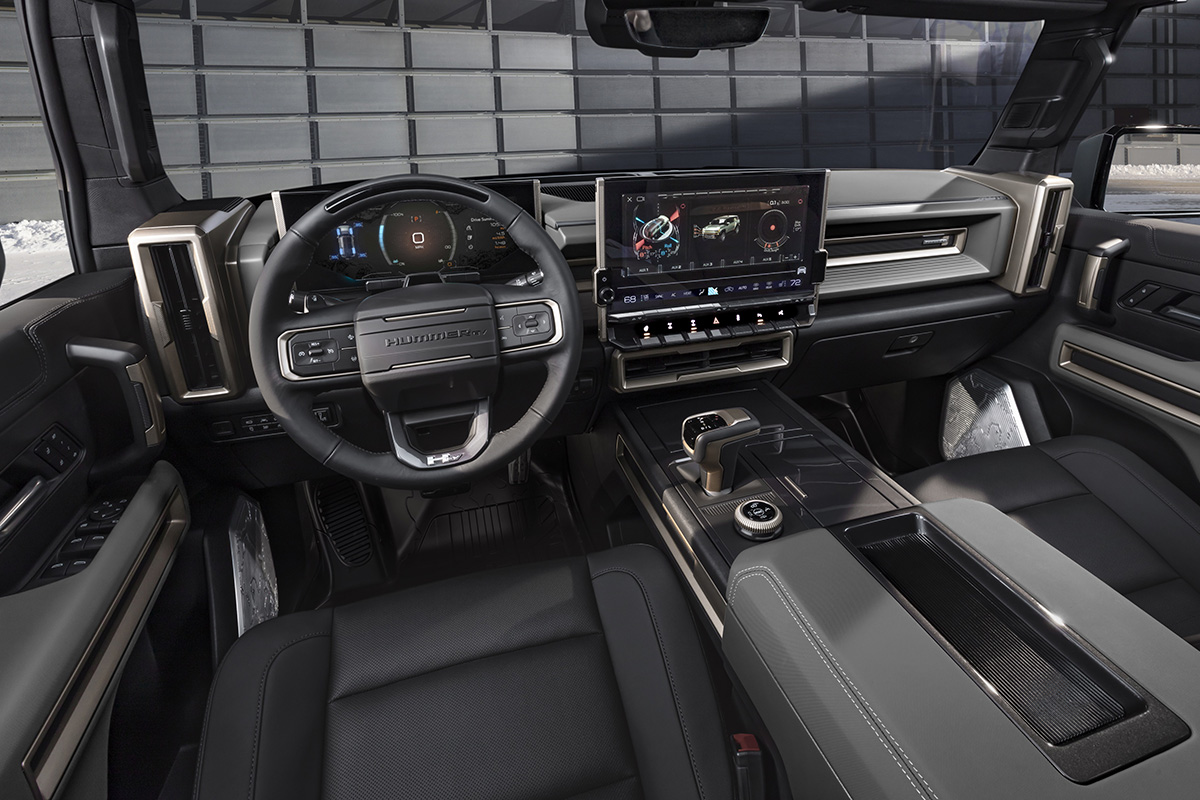 When production begins in early 2023, the HUMMER EV SUV Edition 1 will be priced from $105,595. When equipped with the available Extreme Off-Road Package, the starting price will be $110,595. As with the truck, cheaper models (with dumb names) will be available later in 2023 and early 2024, the cheapest one coming in at $79,995.
GMC released a ton more technical details about the new GMC Hummer EV SUV, so click here if you want to get into the real nitty-gritty. Overall, it's a seriously impressive truck, and it's ready to take on whatever Mother Nature throws its way.
You can reserve your GMC Hummer EV SUV at www.gmc.com/HummerEV.
What do you think of the GMC Hummer EV SUV?