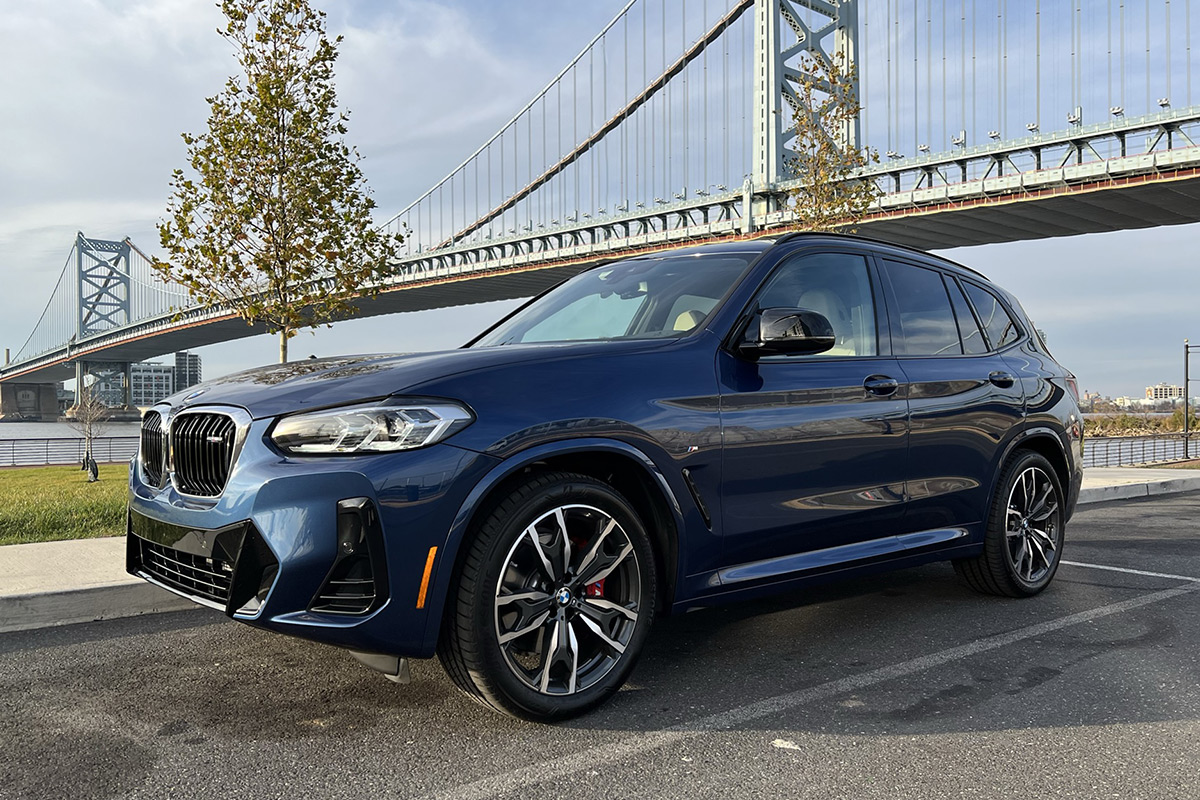 Let's face it, most people buy an SUV because they have a couple of kids and decide they need that extra seating capacity, additional cargo space, and that higher seating position to see the road ahead of them. And while these are all valid reasons to purchase an SUV, what you end up giving up is that fun-to-drive nature that you can only get from small, sporty cars.
But BMW doesn't think that you should have to choose as they've proven with the new 2022 BMW X3 M40i, which delivers the perfect blend of sporty performance and functional utility. And after spending a week with this sporty SUV, I'm tempted to come over to the dark side, as it's just an all-around fun car that doesn't make any compromises!
Now you might be asking yourself, how can a 4,000-pound SUV with a high center of gravity possibly be considered sporty? It starts with what's under the hood, a 3.0-liter turbocharged inline six-cylinder engine that puts out an impressive 382 horsepower and 369 lb-ft of torque. The X3 M40i rockets from 0-60mph in just 4.4 seconds, on its way to a top speed of 155mph.
That's faster than most cars on the road today, and keep in mind this isn't even the top-tier BMW X3 M (which makes between 473-503HP depending on trim). This is the same engine found in a number of other BMWs (and the Toyota Supra 3.0), and it's an absolute screamer of an engine. It also benefits from a 48-volt mild hybrid-system, which can instantly deliver an additional 11HP off-the-line and during acceleration.
An eight-speed automatic transmission delivers power to all four wheels, and there are paddle shifters mounted behind the steering-wheel if you want to manually take over as you carve a few corners. The transmission is ultra-responsive as is though, so I left it in Sport mode for the most part and let it handle the shifting for me. But on one particularly twisty road, I took over to keep the revs up, and the shifts were crisp and immediate.
Of course, it's not just about big power. BMW paid equal attention to the truck's handling, and they absolutely nailed it, delivering the perfect blend of agility and ride comfort. The BMW X3 M40i come equipped with an adaptive M suspension, M sport brakes, and an M sports exhaust system. In addition, the BMW xDrive all-wheel drive system is tuned for a more rear-oriented torque split. Integrated in DSC and acting on the rear wheels, Performance Control has also been given a new set-up to provide the typical M level of dynamics, agility and traction.
Click here to read the rest of my review of the 2022 BMW X3 M40i.