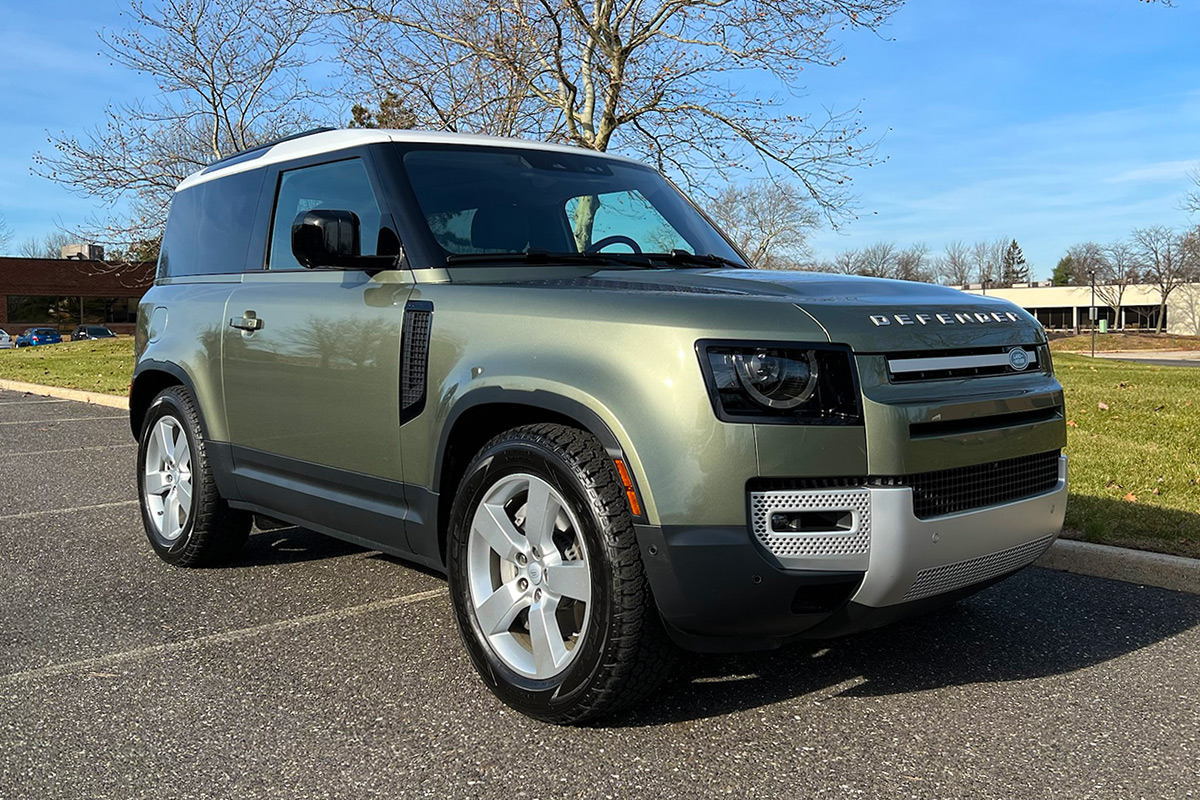 The first time I laid eyes on the all-new Land Rover Defender was at the Frankfurt Motor Show back in September 2019, and it was honestly love at first sight. Finally, here was a worthy successor to the iconic 90's Defender that I nearly bought (doh!), one that carries on its pioneering spirit, ready to get down and dirty as it ventures off of the beaten path.
Modern Land Rovers? They're luxury SUVs that rarely leave the pavement, unless you count parking in the grass for their kid's soccer game. And hey, that's proven to be a super lucrative market for them, so more power to them. But there's a faction of old school Land Rover fans that want a truck that they can drive through the Serengeti if the occasion calls for it, even though it probably never will. Enter the new Defender.
While the four-door Defender 110 has been available for awhile now, the launch of the two-door 2021 Land Rover Defender 90 was delayed due to the pandemic, finally rolling into dealerships last summer. And after waiting for nearly two years, I finally got some seat time with the Defender, spending a week putting the rugged SUV through its paces.
As you can see, our 2021 Land Rover Defender 90 First Edition was decked out in Pangea Green paint, and this is absolutely the color to get, as it is a real head turner! I also love that boxy, muscular shape of the truck, complete with the spare tire hanging off the back (even if it makes rear visibility a bit challenging), it really stands out among the crowd of jellybean shaped SUVs out there. And if you want to personalize your truck even more, there are four optional Accessory Packs to choose from.
Compared to the four-door Defender 110, the Defender 90's wheelbase is 17 inches shorter, as is its overall length. That's huge (err, small?), resulting in a considerably more maneuverable vehicle both on and off-road, and it's a breeze to park. But on the flip side, you're giving up a bit of backseat legroom, and cargo space is pretty small at just 15.6 cubic feet. So pack lightly..
While the Defender 90 can seat 5 (or 6, as our truck came with the optional front jump seat), getting into and out of the back of the truck requires you to be a bit nimble, and I'm pretty sure I pulled a groin muscle when contorting my 6'2″ frame to climb back there and test out the second-row seats. Needless to say, if you're regularly going to have more than one other passenger, you should probably consider getting the 4-door model.
Click here to read the rest of my review of the 2021 Land Rover Defender 90 First Edition.