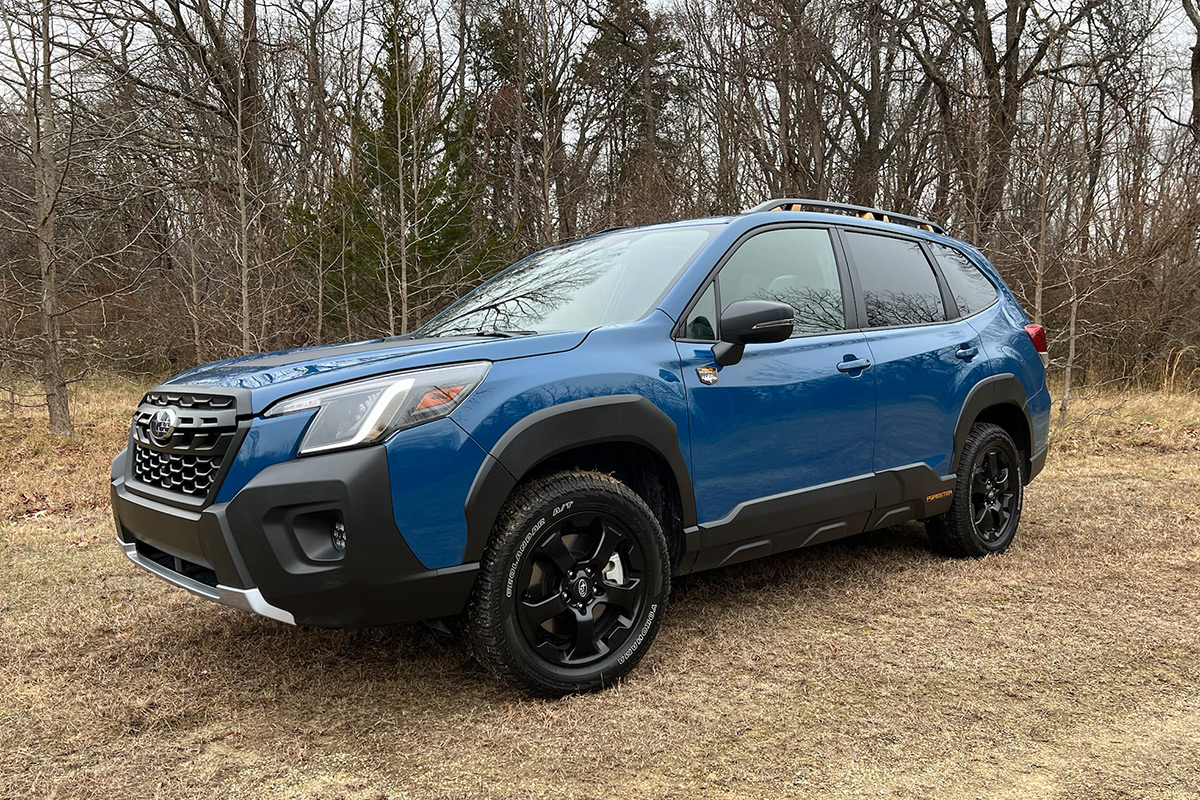 While most SUV owners rarely take their vehicles off-road (unless you call parking in the grass at their kid's soccer game off-roading), Subaru owners are a different breed entirely. They're all about exploring the great outdoors, whether they're camping, hiking, kayaking, or actually off-roading their vehicles.
Furthermore, many owners are purchasing aftermarket lift kits, protective body cladding, skid plates and other goodies to make their Subarus even more off-road capable. To which Subaru said, why not offer up an even more capable variant for those die-hard customers, backed by a factory warranty? And that's exactly what they did.
Enter the 2022 Subaru Forester Wilderness, a new rugged trim level that combines Subaru's renowned Symmetrical All-Wheel Drive with a specially revised drivetrain, standard X-MODE, elevated ground clearance, and exclusive wheels with all-terrain tires, along with unique and functional exterior and interior appointments to stand out from the crowd.
Thanks to longer coil springs and shock absorbers, the Subaru Forester Wilderness enjoys 9.2-inches of ground clearance (+0.5 in.). This combined with revised front and rear bumpers help the Wilderness' approach angle climb to 23.5° (+3.5°), departure angle ascends to 25.4° (+0.8°), and ramp breakover angle increase to 21.0° (+1.4°). It might not sound like much on paper, but out on the trails, those improvements are pretty major.
But it's not just about a raised suspension. The 2022 Forester Wilderness comes equipped with Yokohama GEOLANDAR all-terrain tires mounted on exclusive 17-inch matte black wheels for increased traction on muddy or gravel roads, and an upgraded version of Subaru's X-Mode off-road control system that shifts torque where it's needed, with Snow/Dirt and Deep Snow/Mud settings that work at up to 25 mph.
Climbing up a really steep hill and can't see anything but blue sky ahead of you? A front view monitor with 180° viewing angle lets you see what's up ahead. There's also an integrated skid plate on the new front bumper, just in case you misjudge things out there. You tend to see stuff like this on real off-roading vehicles, so it's pretty cool that they gave us these features.
Click here to read the rest of my review of the 2022 Subaru Forester Wilderness.