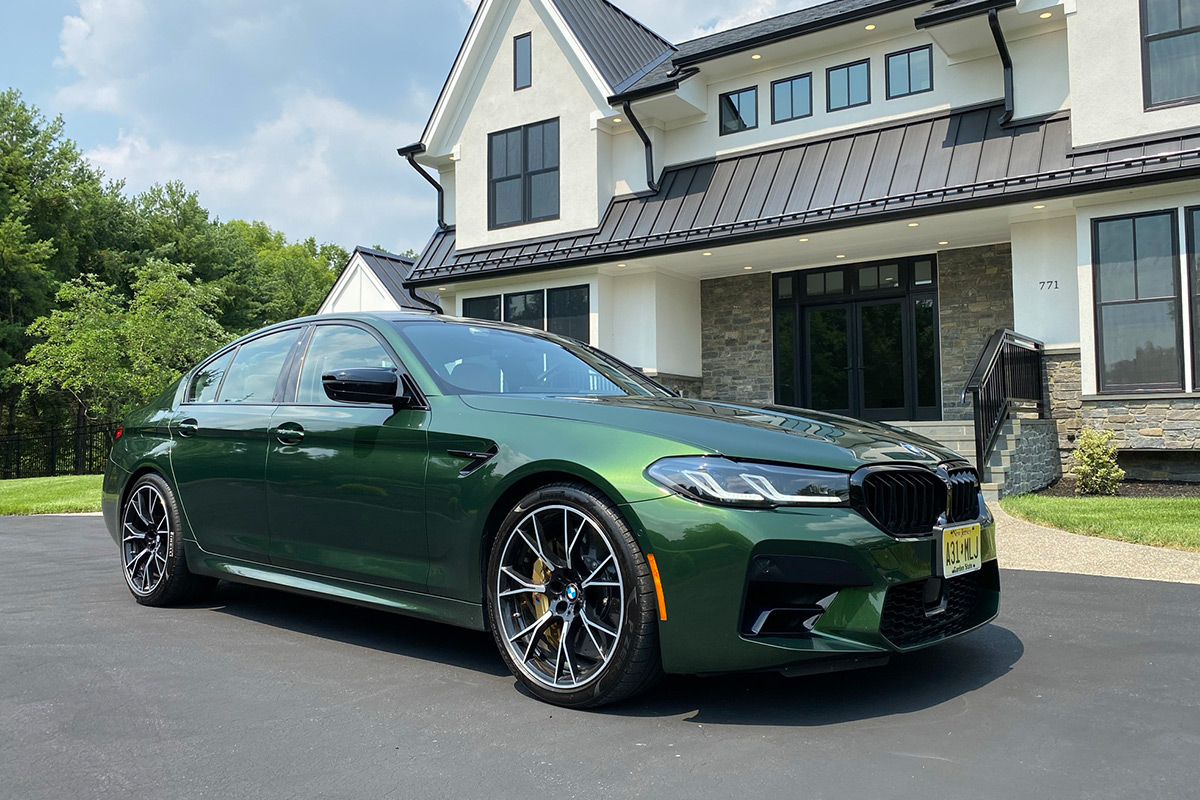 When the current-generation BMW M5 first came out, I was skeptical about it, as I was worried that switching from RWD to AWD would change the dynamics of the car. But after driving this 600HP beast at triple-digit speeds in the rain at the BMW Two Day M School in Spartanburg, SC, my tune had changed. The car drives like a RWD car unless you need more traction, while still feeling nimble on its feet, despite weighing 4,000+ lbs!
For me, the BMW M5 just checked off all the boxes, and I walked away from that rainy experience determined to one day park one in my garage. And while I haven't been able to make that happen just yet, I did get the chance to spend a week with the 2021 BMW M5 Competition, which just reaffirmed my love for this ridiculously fast four-door sedan.
Simply put, the 2021 BMW M5 Competition is a supercar in disguise, a seemingly normal looking sedan to the untrained eye. But fire up the engine, and that insanely menacing exhaust note lets people know that this is no ordinary BMW. This is the ultimate sleeper.
Now you might ask yourself, what makes the 2021 BMW M5 Competition so special? It starts in the belly of the beast, with a 4.4-liter turbocharged V8 engine that puts out a whopping 617HP and 553 lb-ft of torque. The rear-biased M xDrive AWD system puts that power to the ground via an 8-speed automatic transmission, delivering a 0-60 time of 3.1s and a top speed of 190 mph (when equipped w/ the optional M Driver's Package).
For 2021, the BMW M5 received a subtle facelift, with a new, larger BMW kidney grille, redesigned front and rear bumpers, and other aesthetic details. The M5 Competition also gets new shocks and a recalibrated damper control system to "enhance ride comfort during high-speed highway driving as well as over bumps." It also sits 0.2-inches lower and features increased front negative camber, a firmer rear anti-roll bar, 10% firmer front and rear springs and toe-link ball joint mounts.
So how does it drive when you're behind the wheel of it? Click here to read the rest of my review of the 2021 BMW M5 Competition.