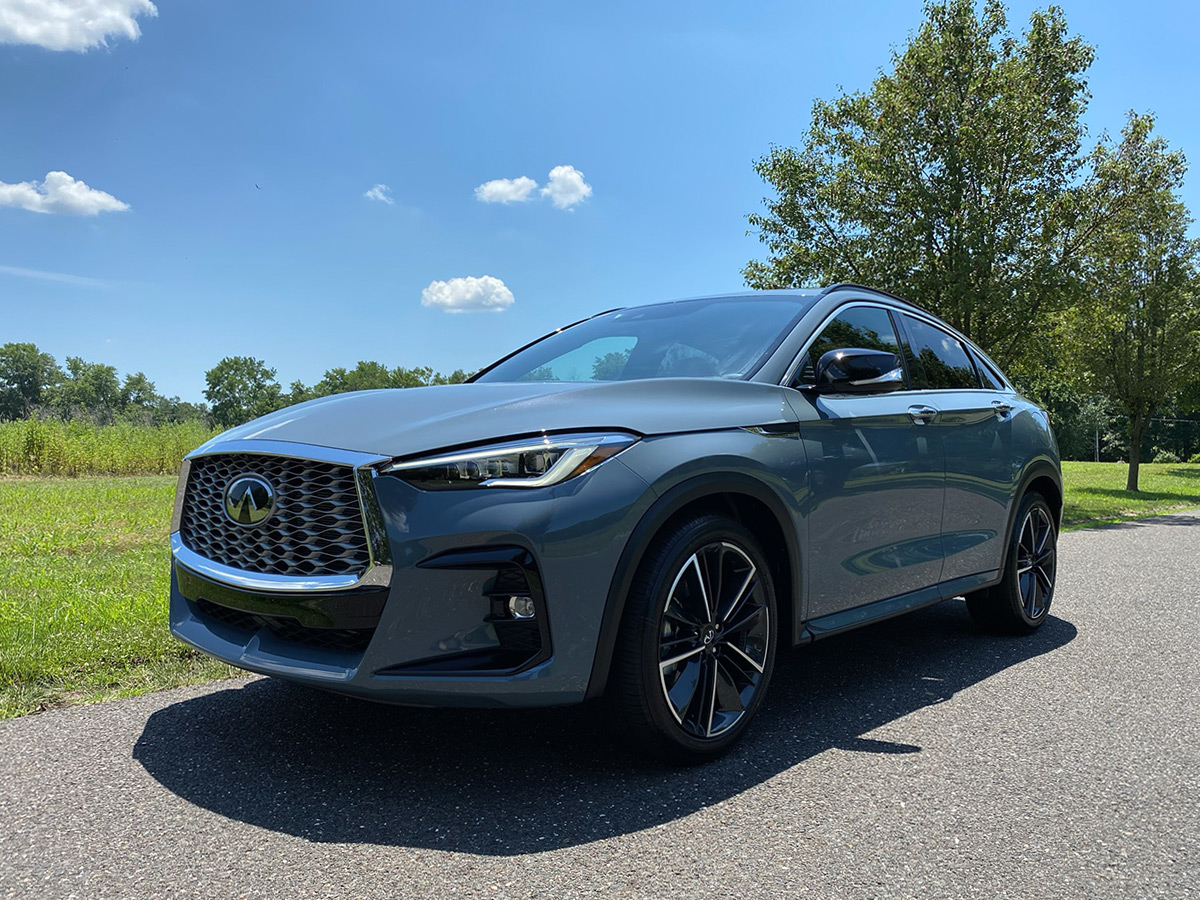 When BMW first introduced the X6, the "sports activity coupe" with its aggressive sloping rear roof design, people weren't sure what to think. But as we saw in the following years, there was indeed a market for these coupe-like SUVs, and others like Mercedes-Benz, Audi, Porsche, Lamborghini and others all followed suit.
But Infiniti was actually the first car company to offer such a vehicle, nearly a decade earlier.. Of course, I'm talking about the FX, which was a total game-changer, delivering Nissan 350Z type performance in a more practical, family-friendly package that still looked nice and sporty. For years, FX fans have been asking for a replacement. Now their wish has come true. Kind of.
The 2022 Infiniti QX55 is the "spiritual successor" to the FX, harkening back to the OG with a sleeker roofline and shape than the QX50 SUV that it shares its platform with. Infinity calls it a "crossover coupe", competing against the likes of the BMW X4 and Mercedes-Benz GLC300.
Click here to read the rest of our review of the 2022 Infiniti QX55, and see if it's a worthy successor for the legion of FX fans out there!