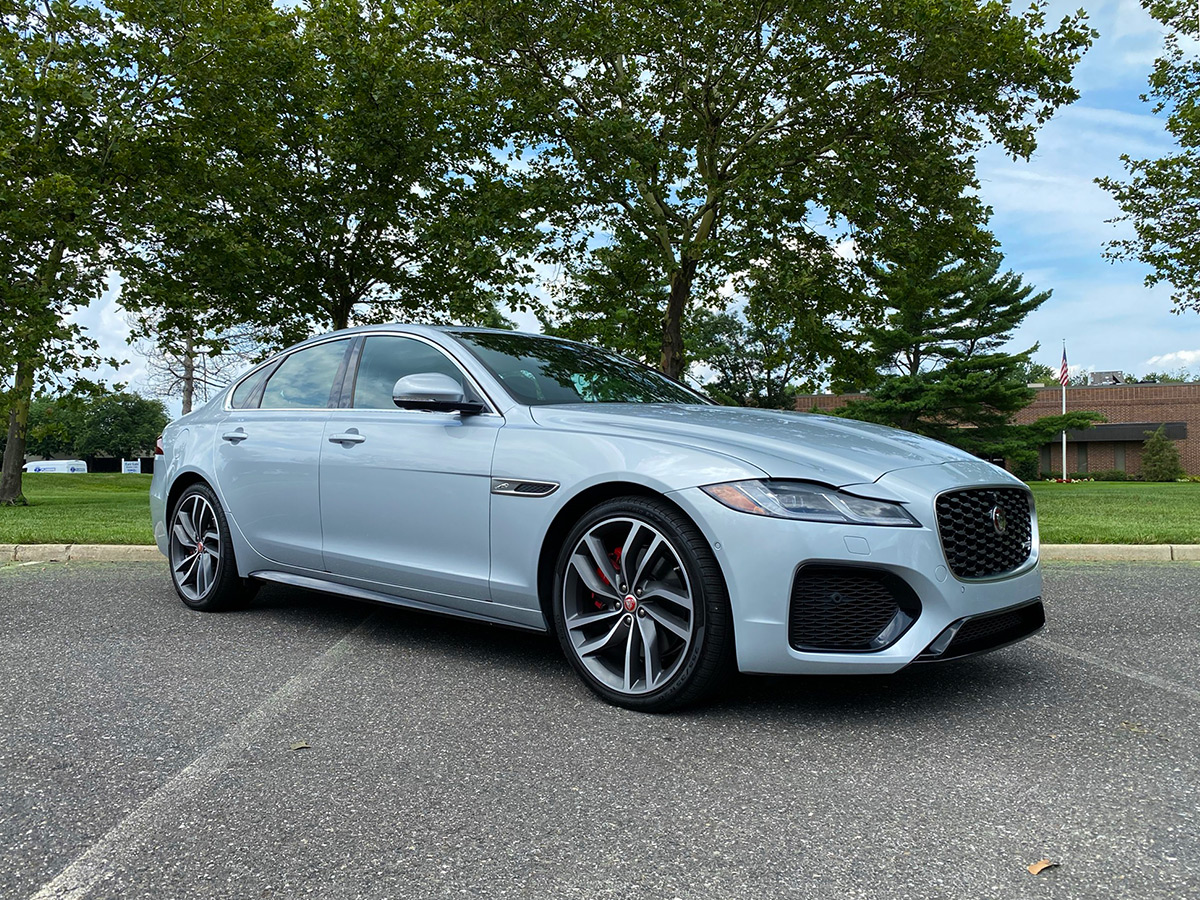 We recently spent a week with the 2021 Jaguar XF P300 R-Dynamic SE AWD. Now for those of you keeping score, this is actually the last sedan in Jaguar's lineup, with the compact XE and full-size XJ sedans dropped last year, the latest victims of the SUV craze. But Jaguar is betting that there are still buyers for its executive sedan, so it carries on with a mild refresh for 2021.
To boost the midsize sedan's appeal, Jaguar massaged the exterior, gave us an all-new interior (complete with a new 11.4-inch Pivi Pro infotainment system), added more standard features, and dropped the price rather significantly, with pricing now starting at just $43,995. That's less than the XF competitors like the Mercedes E-Class, BMW 5-Series, Audi A6, and Genesis G80.
But, there's a slight catch. Jaguar dropped the optional supercharged V-6 engine (which put out 380HP and 339 lb-ft of torque) from the XF lineup, claiming that customers were not buying them. That leaves us with a pair of 2.0-liter turbocharged four cylinders to choose from, with power going through an 8-speed automatic transmission. The P250 version puts out 246HP and 269 lb-ft of torque, while the P300 model that we drove delivers 296HP and 295 lb-ft of torque.
While nearly 300 horsepower doesn't too bad in theory, especially with power going to all four wheels, behind the wheel it felt rather sluggish. Jaguar claims a 0-60 mph time of 5.6-seconds, but even that seems a bit optimistic. That said, it was REALLY hot during our week with the car, so the heat could have been a contributing factor to the car's lackluster performance.
You can find out what I thought about the 2021 Jaguar XF P300 R-Dynamic SE AWD by clicking here to read the rest of the review.