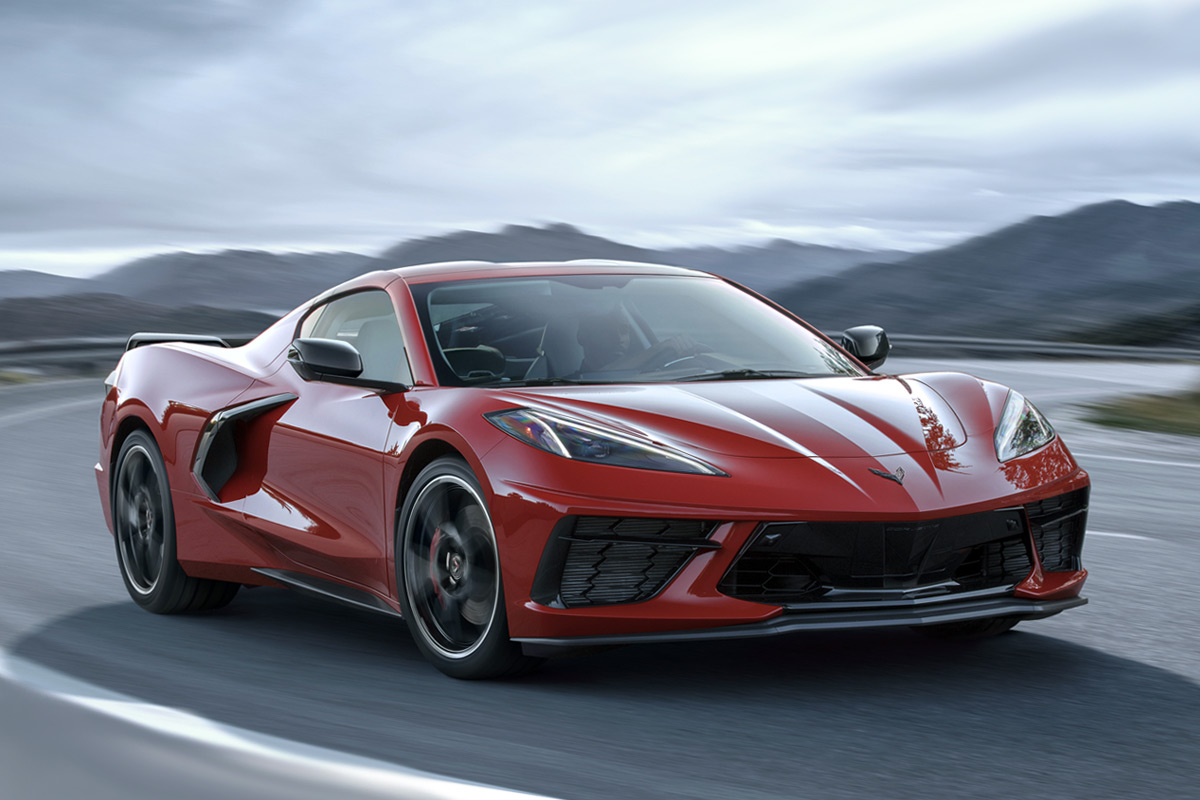 Last night, Chevrolet brought Zora Arkus-Duntov's vision of a mid-engine Corvette to life with the introduction of the all-new eight-generation 2020 Chevrolet Corvette Stingray. While many naysayers expected the new C8 to be catapulted into another tax bracket, Chevy managed to keep the price under control, with a starting price of under $60K.
Powering the 2020 Stingray is Chevy's next-generation 6.2L Small Block V-8 LT2 engine, the only naturally aspirated V-8 in the segment. It will produce 495 horsepower and 470 lb-ft of torque when equipped with performance exhaust or Z51 Performance Package, the most horsepower and torque for any entry Corvette.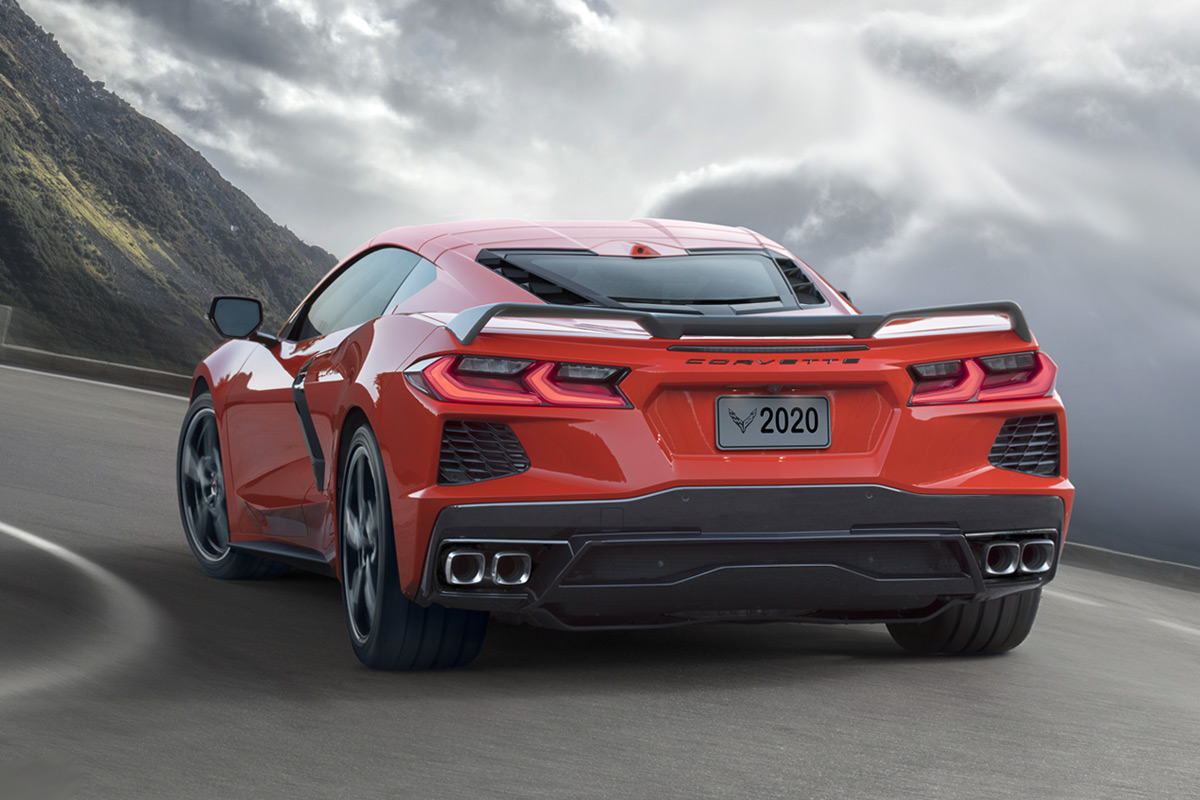 Paired with a lightning-fast TREMEC eight speed dual-clutch transmission (sorry, no manual), the 2020 Chevrolet Corvette rockets from 0-60 in under three seconds (when equipped with the aforementioned Z51 Performance Package). If the "base" Corvette is this fast, we can only imagine what the upcoming Z06 is going to be like. Seriously, the exotics out there should be shaking in their boots!
The decision to switch to a mid-engine layout gives the 2020 Corvette C8 better weight distribution, better responsiveness and sense of control due to driver being closer to the front axle, a better view of the road due to lower positioning of the hood, instrument panel and steering wheel and dual trunks for a total of 12.6 cubic feet of cargo volume, ideal for luggage or two sets of golf clubs.. because boomers.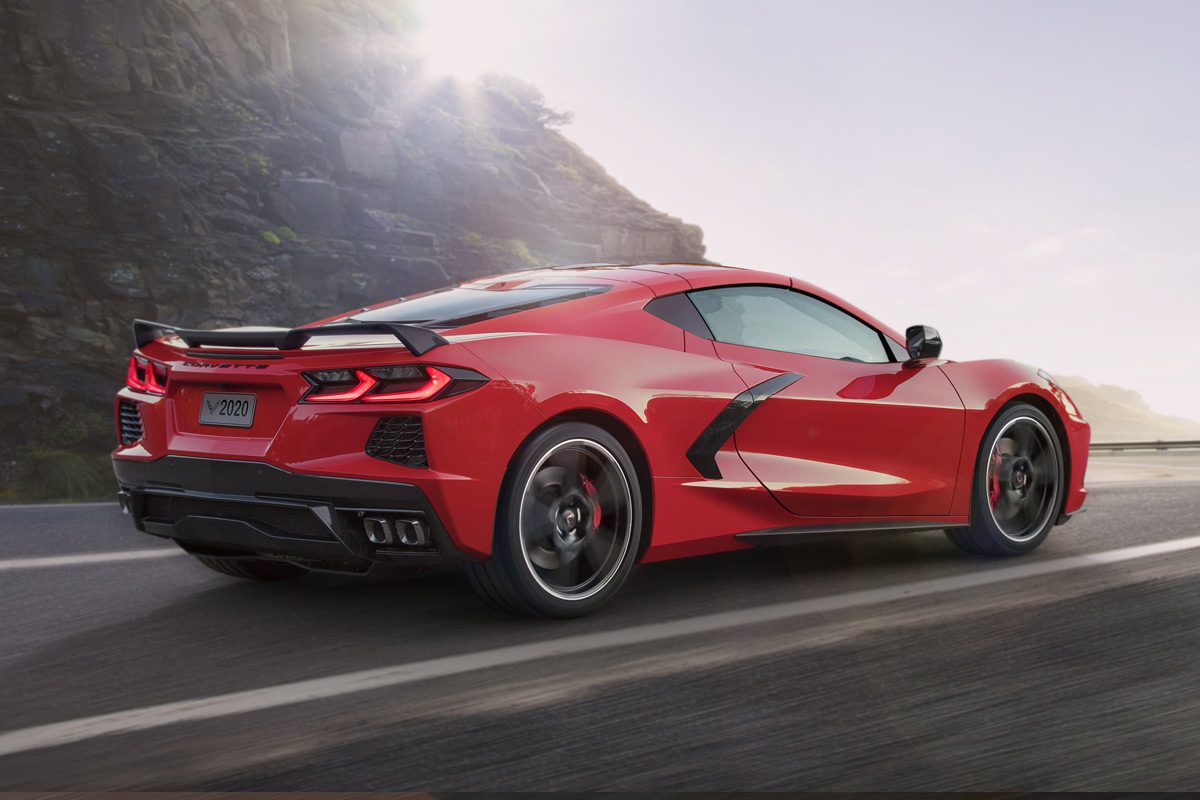 As for the looks, that is still up for debate. While many people on the Internet loved the bold, futuristic look of the new Corvette, others (like myself) feel like the car is a hodge-podge of random supercars (a little Ferrari 430 up front, some McLaren 570 out back, mixed with a bit of NSX) and does not look at all like a Corvette. And don't even get me started on those Camaro taillights, or that strange looking spoiler. "Still unmistakably Corvette," says Chevy. Yeah, I'm not so sure about that..
"Corvette has always represented the pinnacle of innovation and boundary-pushing at GM. The traditional front-engine vehicle reached its limits of performance, necessitating the new layout," said GM President Mark Reuss. "In terms of comfort and fun, it still looks and feels like a Corvette, but drives better than any vehicle in Corvette history. Customers are going to be thrilled with our focus on details and performance across the board."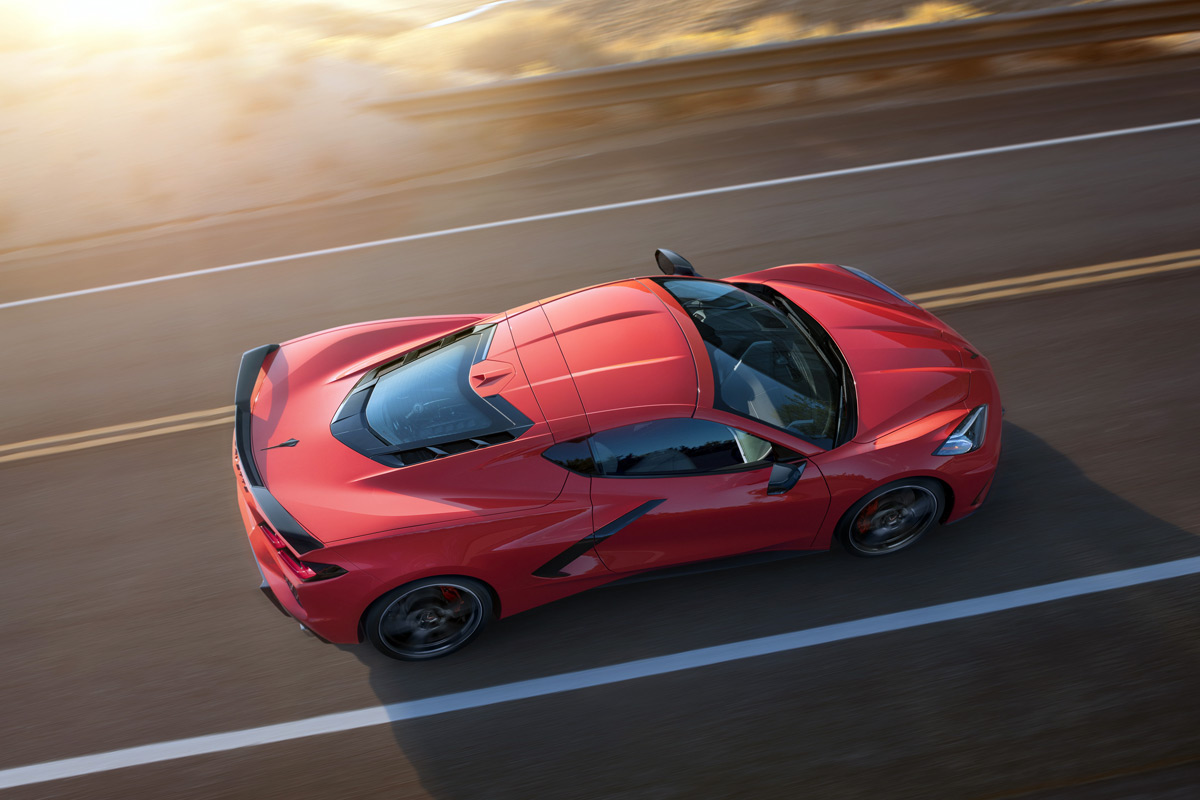 The interior of the new Corvette, well now that's a different story. When photos of the interior were leaked a few hours before yesterday's reveal, I thought it had to be a fake, because why would any designer in their right mind put in a long row of buttons like that? That's an accident just waiting to happen, with someone looking down to find the seat warmer button and crashing into a house.
Equally peculiar is the squared-off, two-spoke steering wheel. For a car that's supposed to be "race car-like", they seemed to have forgotten that you're supposed to have you hands at 9 and 3, and that's awfully hard when the spokes are way down there. I get it, it's supposed to make for an unobscured view of the cluster display, but I dunno.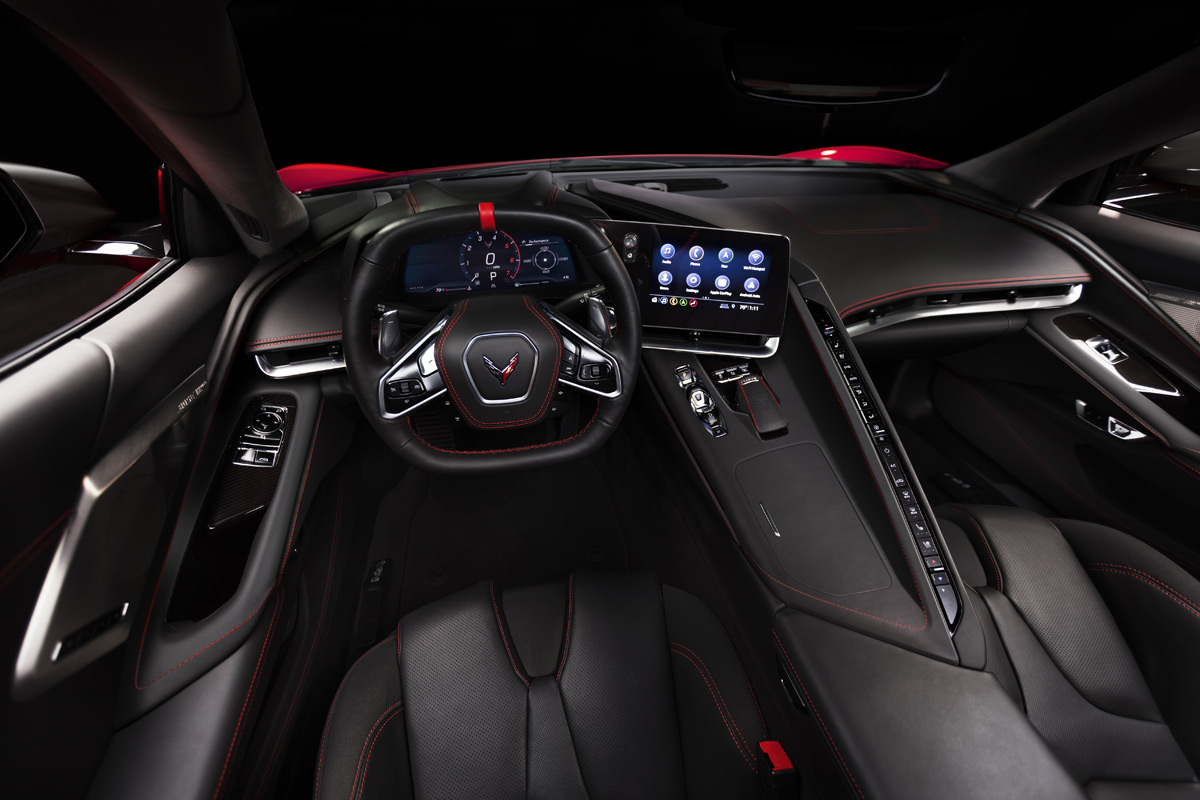 Overall, there's a whole lot to like about the new Corvette. Chevrolet has delivered an insane amount of performance for the price, exceeding all expectations and making other cars in it's price range (like the new Supra) pale in comparison. And that's what the Corvette has always been about, offering supercar performance at a fraction of the cost.
Are there some questionable styling decisions? Sure, but I imagine most will forget about that once they fire this bad boy up and hear (and feel) that rumble behind their seat. Me, I'm eager to get behind the wheel of the new 2020 Corvette Stingray C8 and see how it drives. My buddy Paul had a chance to drive it during the press launch, and based on his review of the 2020 Corvette, it sounds like they've got a hit on their hands!
Photo credit: Chevrolet