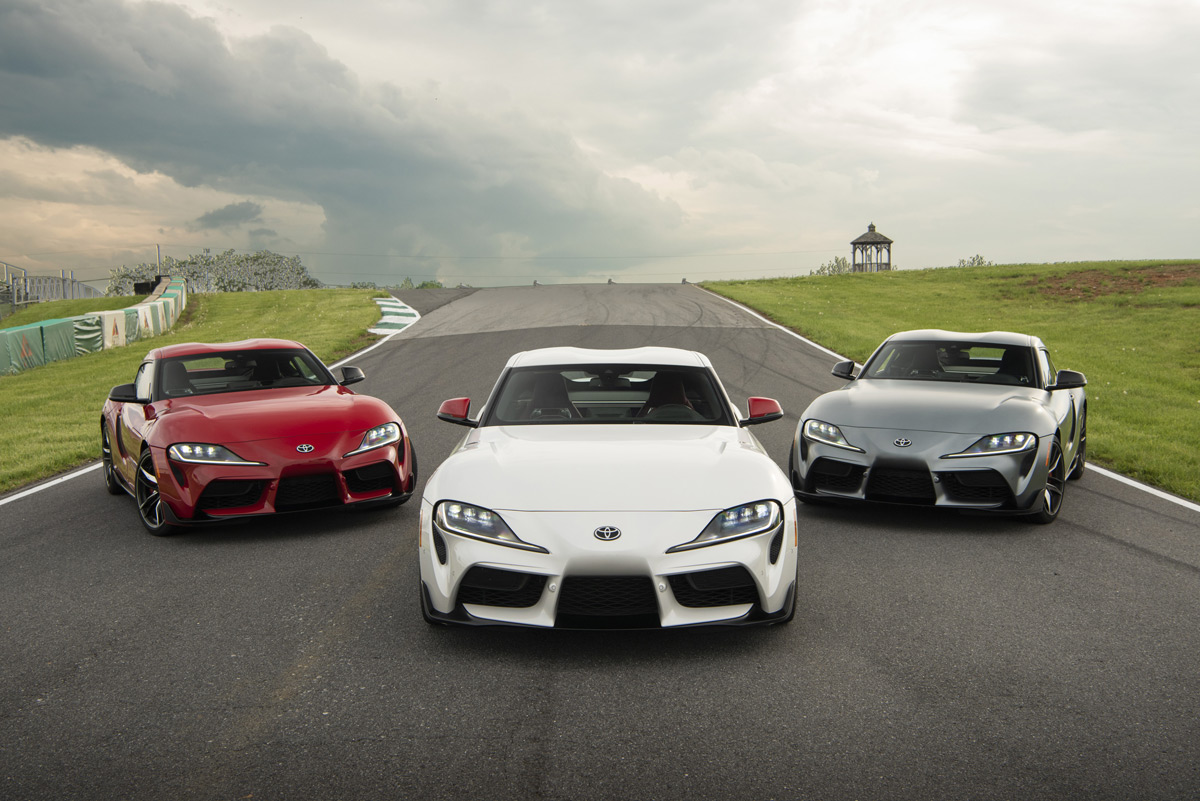 Toyota finally unveiled the all-new Supra to the world over at the Detroit Auto Show back in January, along with details on the engine (3.0-liter turbocharged inline six that puts out 335HP and 365 lb-ft of torque) and pricing ($49,990 to start).
While the original press release included plenty of photos, almost all of them were of a Renaissance Red Supra. And while it looked pretty great in that color, many of us wanted to see what the 2020 GR Supra looked like in other colors.
And now we can, as Toyota just uploaded a slew of photos to their media site, showing the Supra in a variety of colors. So without further ado, here are some pics of the 2020 Toyota Supra for your viewing pleasure:
Downshift Blue
Renaissance Red
Launch Edition Absolute Zero
Phantom Matte Grey
Launch Edition Nocturnal
Group Shots

Which Supra color is your favorite?