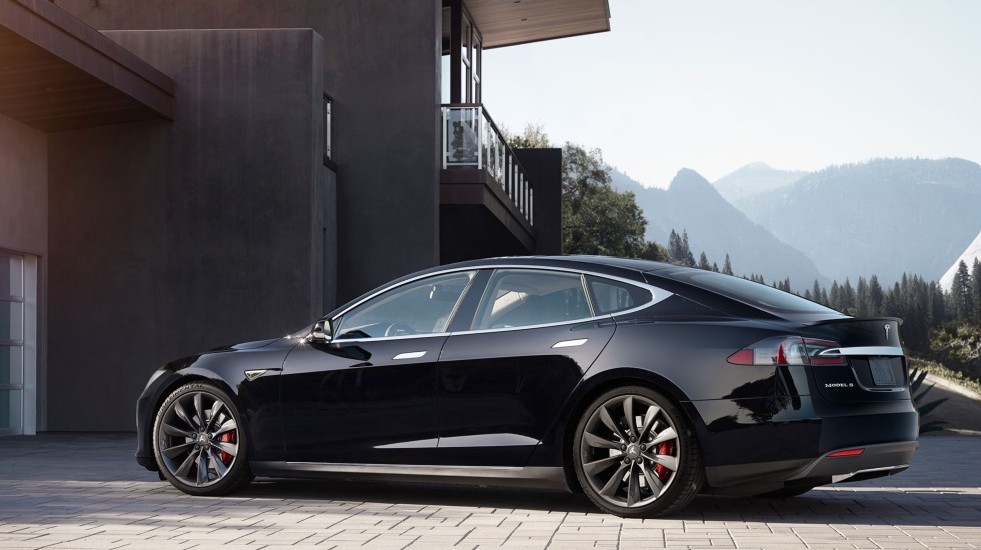 If you own a Tesla, you've likely used the in-car trip planner when setting out on a long road trip. You simply punch in your starting point and destination, and it takes care of the rest, mapping out a route that takes into account your car's range, and tells you where to stop to juice up along the way.
It's an invaluable tool for Tesla owners for sure. But what if you're still on the fence about taking the electric plunge, and you want to make sure you'll be able to take the necessary trips without incident? Well you're in luck, as Tesla has just rolled out an online version of their trip planner.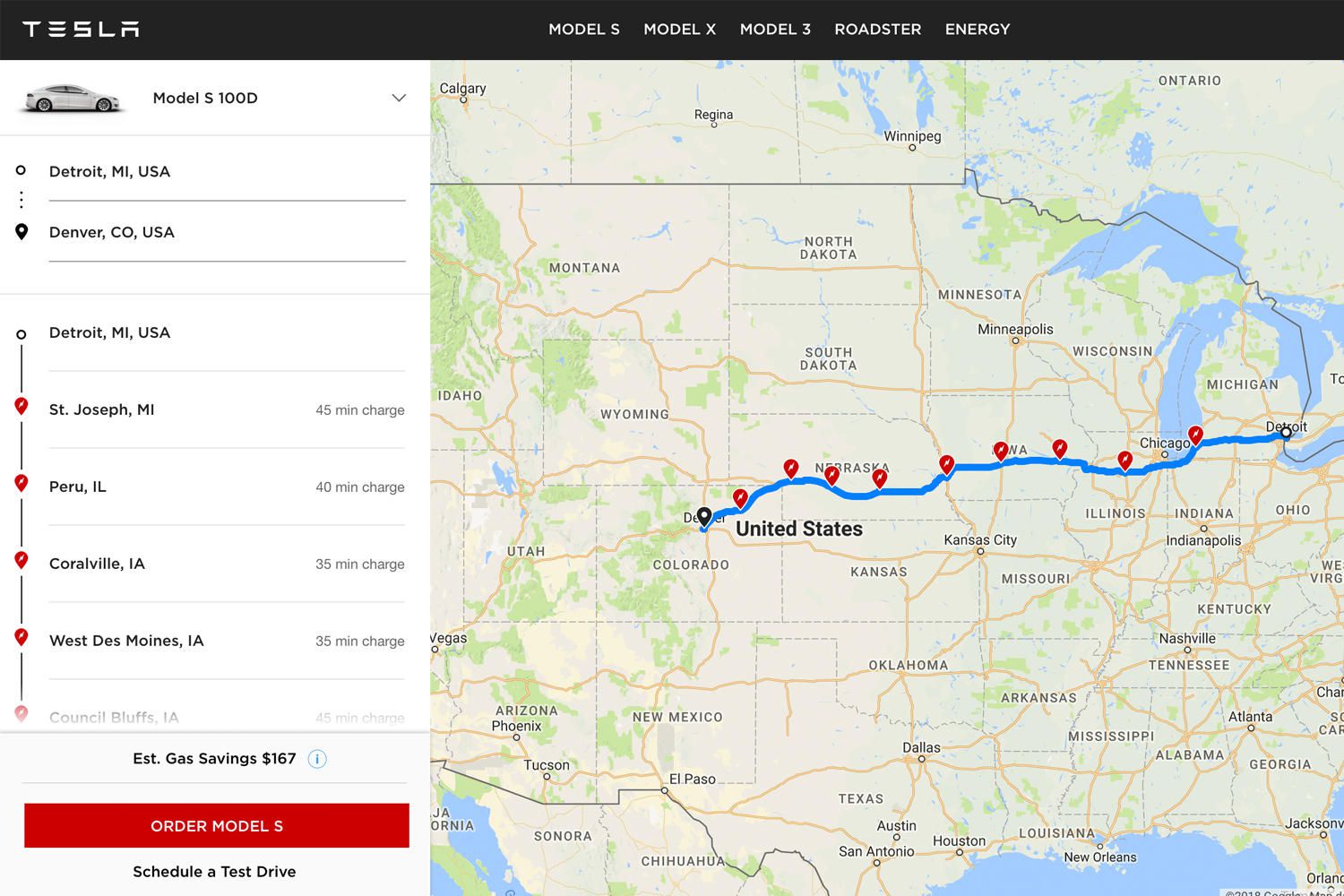 Simply tell the planner which model you have (or are planning on getting), and it will plot out a route, complete with charging stops and estimated gas savings. In the example above, a trip from Detroit to Denver requires 9 charging stops along the way, taking a grand total of 24 hours to get there. A gas powered car could do the same trip in about 20 hours when factoring in a few stops for gas.
Likewise, a trip from New Jersey to Florida (a trip I make fairly often) takes about 4 hours longer than normal, thanks to the seven stops I've got to make along the way to charge up. Not exactly ideal, but the $137 in gas savings is nothing to scoff at.
Overall, the online trip planner is a useful tool for prospective owners, as it allows them to see what EV life is all about, and how it'll affect any trips they have planned.